It's not every day that the past collides with the present in such a spectacular fashion, but the brilliant minds at Singer have done just that. The California-based luxury restoration specialist, well-known for its bespoke restorations of air-cooled Porsche 911s, has taken a leap forward, offering turbocharging as part of its Dynamics & Lightweighting Study (DLS) restorations.
In response to customer requests, Singer has given birth to the Porsche 911 Reimagined by Singer – DLS Turbo. It's a high-octane tribute to the glory of yesteryears' turbocharged endurance racers, encapsulating the spirit of the victorious Porsche Type 934/5.
Celebrating Turbocharged Endurance Racers
In a homage to the iconic 934/5 endurance racers of the 70s, Singer's DLS Turbo aims to connect the past and present, fusing it with their latest venture – a turbocharged Porsche endurance racecar, the Type 963.
With its turbocharged prowess emerging in the mid-1970s, the Porsche 911 and its racing variant the Type 934/5, went on to dominate the SCCA Trans American series in 1977, taking home 6 of the 8 races and the championship.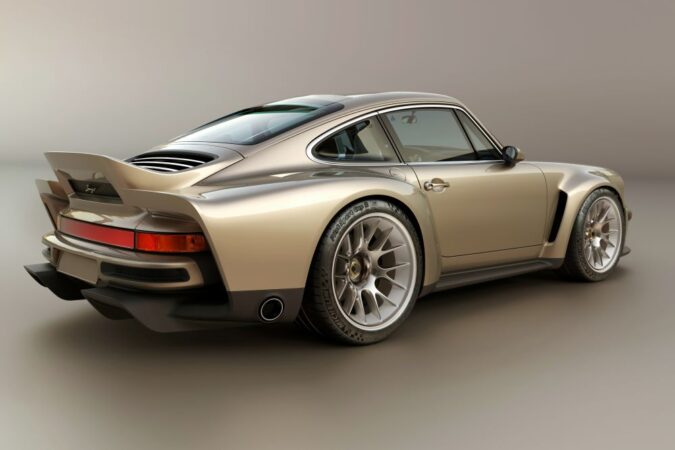 Personalised Restoration Process
This rejuvenation journey begins with the owner of a Type 964 Porsche 911 shipping their cherished vehicle to Singer for a personalised restoration. The car is meticulously disassembled, right down to the bare steel monocoque (chassis), which is then assessed, cleaned, strengthened, and prepared for the following stages of the restoration.
This bespoke process is what allows each vehicle to be distinctly unique and fine-tuned to the owner's specifications.
Body Restoration & Aerodynamics
Reducing weight and increasing stiffness are paramount, and this is achieved by incorporating modified carbon fibre bodywork. Furthermore, computational fluid dynamics (CFD) analysis is used to optimise aerodynamics, striking a balance between cooling performance and turbocharger efficiency.
Owners have the liberty to dictate their restoration focus, either leaning towards track or road-focused driving, resulting in a high-downforce rear wing for track-focused drivers, and a road-focused rear ducktail spoiler to reduce drag for road enthusiasts.
High-Powered Engine Development
The 3.8L, 4-valves per-cylinder flat-six engine, originally from the owner's Type 964 Porsche 911, is given a new lease on life. The engine, complete with twin turbochargers, air-to-water intercooling, and an electrically powered fan, enables power outputs to exceed 700 HP at more than 9000 rpm.
Tailored Driving Experience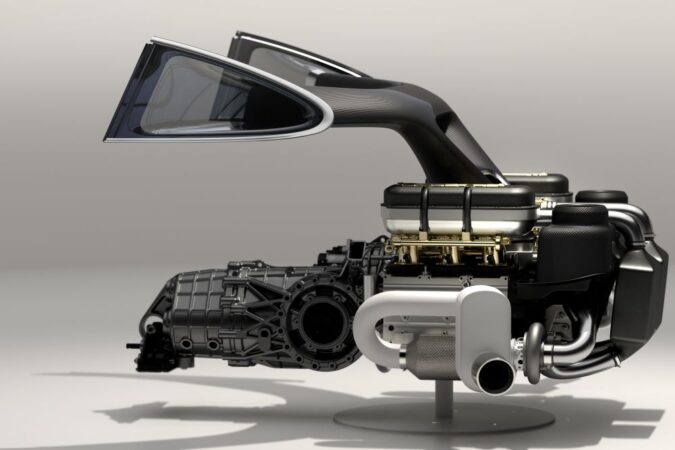 Every aspect of the driving experience is tailored to the owner's preference, with modifications ranging from a 6-speed manual transmission, track-oriented suspension, and powerful carbon ceramic discs. The finishing touches are the lightweight, monobloc callipers and Michelin Pilot Sport Cup 2 or Cup 2R tyres.
Bespoke Engineering, Unmatched Quality
The DLS Turbo allows owners to personalise both the exterior and interior of their cars according to their unique tastes. Singer's commitment to delivering high standards is reflected in the collaborative process they undertake with each owner, offering bespoke paint, leather, and material finishes.
Price and Availability
Every Singer restoration is distinct and as such, prices are dependent on the requests of each owner. A limited number of restorations will be commissioned. Those keen to view the spectacular results of these restorations in person can do so at the Goodwood Festival of Speed in the UK from 13-16 July, 2023.
Singer, with its relentless pursuit of excellence, has continued to push the boundaries in the realm of vehicle restoration and modification. This DLS Turbo offering is an exciting new chapter in their journey, one that not only honours the past but also champions the future of the iconic Porsche 911.