Attending a Mercedes test day last week I got the opportunity to test out the Mercedes-AMG GT S on the Stowe circuit at Silverstone and of course I leapt at the chance.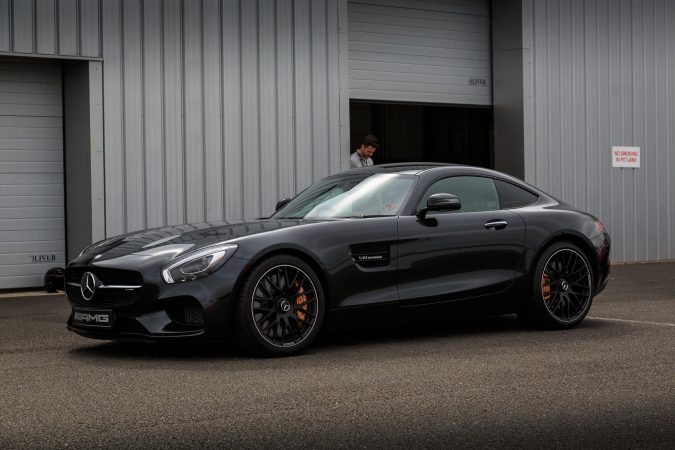 Mercedes-AMG GT S Spec
If you don't know, the AMG GT S is powered by a 4.0 litre turbocharged V8 engine that creates 510 hp and 650 Nm of torque. All of this power goes through a 7-speed automatic gearbox to the rear wheels. This means that the car will get from 0-60 mph in 3.8 seconds and will do and top speed of 193 mph.
The On Track Experience
I was taken out with a professional driver who explained all of the benefits of the car and swapped around the performance settings on the AMG GT so that I could feel the characteristics of the car change bit by bit.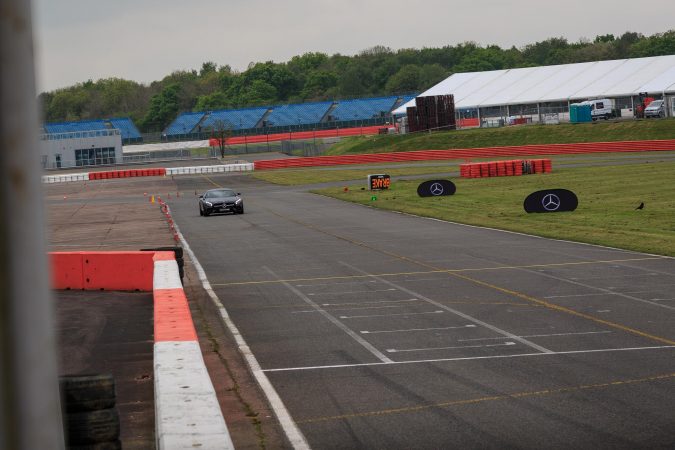 The car was so impressive on the track, the first time I gave the car full throttle I was hit with all 650 Nm of torque that rocketed the car forward at a tremendous rate. In full acceleration mode the sound from the exhaust is a V8 symphony. When shifting between gears the AMG GT S creates some nice exhaust pops which work as pleasant treat to the driver.
When you give the AMG GT S full throttle you realise the automatic gearbox is beautifully designed, each shift is executed in milliseconds. To change gear you can either grab the paddles on the steering wheel or just let the car decide the optimum time to shift.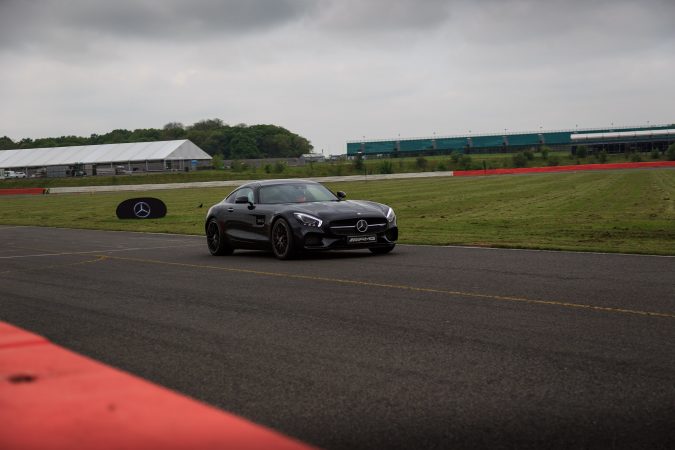 Mercedes-AMG GT S Track Video
Watch the video below to give you an idea of just how good the car was. You can get a taste of just how fast and well balanced the car was and more importantly take a listen to the exhaust note.