The Alpine A110 Rally is now ready. After first being announced back in May, the car has been completed. Being both designed and developed by Singtech from Alpine's general framework.
The base Alpine already possessed many quality's one might look for in a rally car, a great chassis with fantastic cornering ability and already light as a feather. Clearly Alpine agreed, the lightweight and agile aluminium chassis have been kept from the Alpine A110 GT4. The turbocharged 1.8-litre engine featuring in the production model has been jazzed up, being specially adapted for rallying with work on the torque ban and a power increase to over 300 horsepower.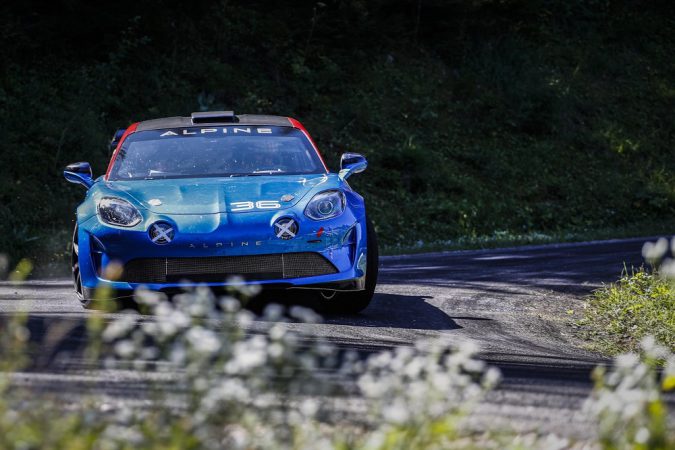 New Modifications
Additional modifications have been added to meet all the rallying specifications. Some shiny new Brembo brakes, three-way hydraulic suspension, an FIA homologated roll cage, Sabelt bucket seat and a six-point harness system to make sure that by the end of your run you will be sat exactly where you started.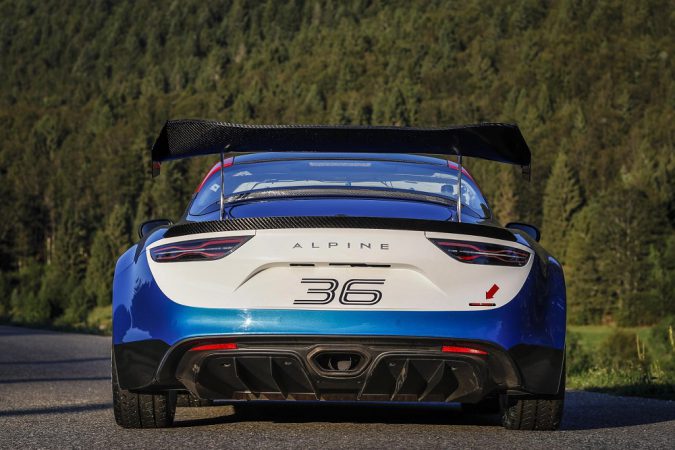 Always Judge A Book By Its Cover
Aesthetically this car seems to strike a certain place in the heart, one reserved for mud churning, drifting speed demons such as this. All the new aerodynamic parts feel like they are quite at home on the Alpine, features such as the roof scoop and carbon fiber spoiler will serve their purpose well. The French have created many rally cars over the years, but this may just be their best looking one to date.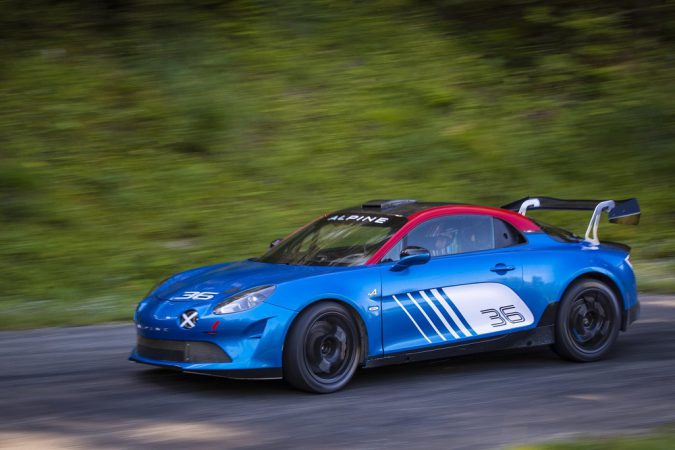 Starting today and all weekend long, the Alpine A110 Rally is on public display in Morzine, in the heart of the service park of round six of the FFSA French Rally Championship, Rallye Mont-Blanc Morzine.