If you are going on a family holiday or embarking on a sporting trip, then the Thule Force XT Roof Box and Thule Evo WingBars are just what you will need to carry all your equipment! The roof box will give you additional storage space on top of the car and is designed with practicality in mind. The wing bars clamp onto the vehicle, which are available in a range of sizes to fit the vast majority of cars. Let's take a look at the kit.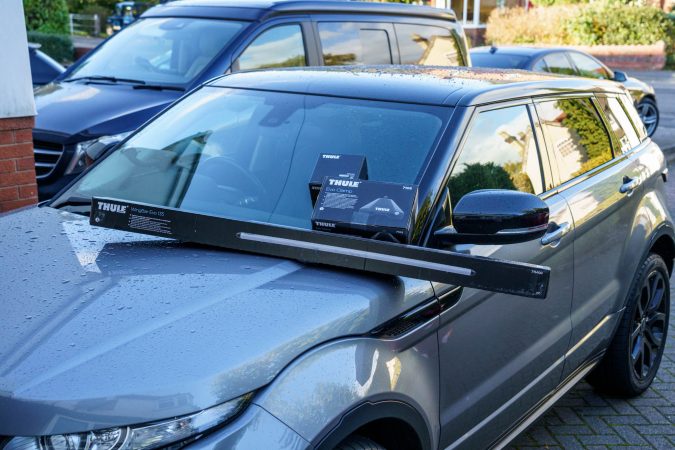 How To Attach The Thule Evo WingBars and Force XT Roof Box
Before you attach the Thule Evo WingBars to your car, make sure you clean your car thoroughly to avoid any damage around the mounting points. Thule provides plenty of instructions in the box and there are even some youtube videos explaining the process.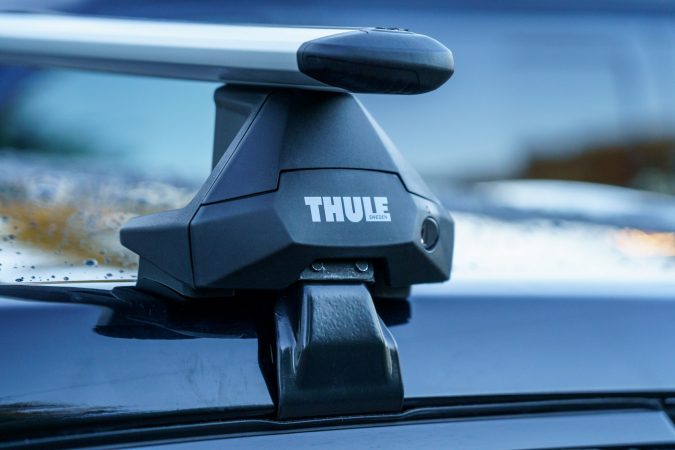 Fitting The Thule Evo WingBars And Clamps
In our case, the Evoque had a panoramic roof and no traditional mounting points for the roof bars. But there was a clever mounting system from Thule meaning we could have the roof bars installed on this car.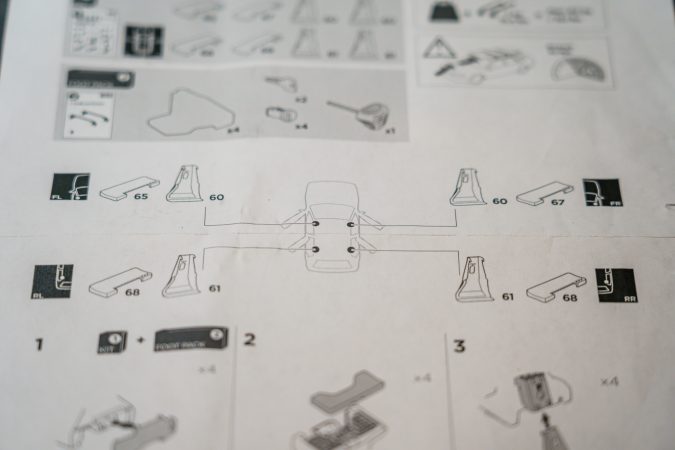 We attached the clamps to the WingBar, set it to the correct size, put the rubber feet in the exact location needed on the car, then used the Range Rover Evoque 5dr kit to clamp it down onto the car. I took my time doing this, as I wanted to make sure it was right, but overall it wasn't too painful.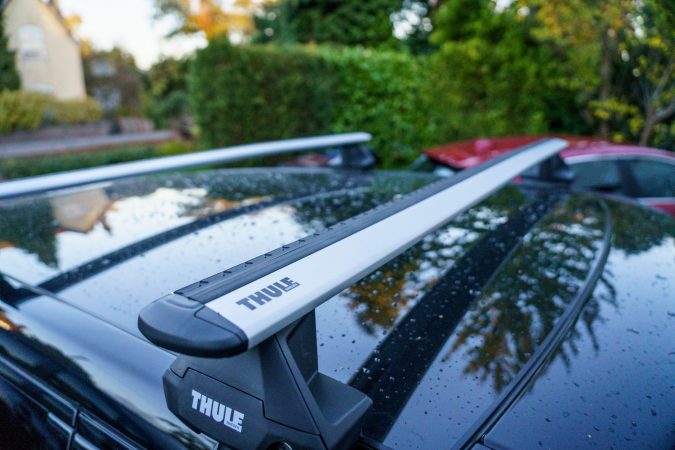 Fitting The Thule Force XT Roof Box
Once you have the bars on, the Thule Force XT roof box will only take a moment to install, lift it on to your car (easier with two people). Align the bars over the correct mounting points, then open up the roof box and turn the knobs closing the clamps onto the WingBars.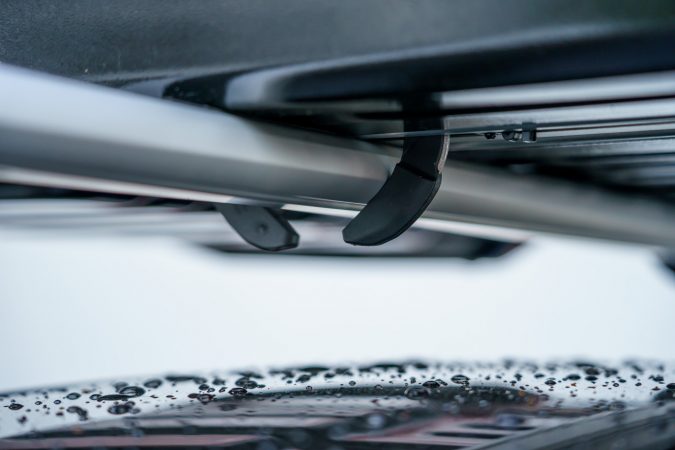 This latest offering from the Swedish outdoors brand is easy to fit to your car due to its high tech PowerClick quick-mount system. It features an integrated torque indicator, which clicks when it's correctly mounted, ensuring a fast and secure fitting.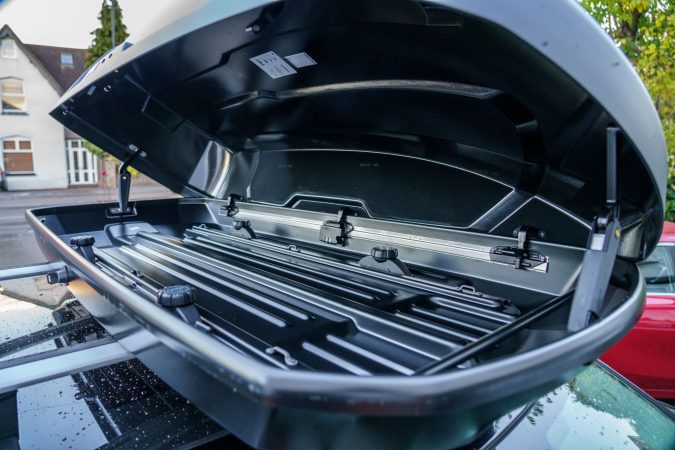 This large Thule Force XT roof box offers a whopping 450 litres of capacity. Take a look at the pictures, 450-litres is plenty of space no matter what you are taking with you.
Thule Force XT Roof Box Dimensions
Volume: 450 L
External dimensions: 190 x 84 x 46 cm
Internal dimensions: 177 x 73 x 41 cm
Height off crossbar: 43 cm
Load capacity: 75 kg
Mounting system: PowerClick
Weight: 18.7 kg
Load capacity skis: (pairs)5-7
Load capacity for Snowboards: 3-5
Max length of skis: 175 cm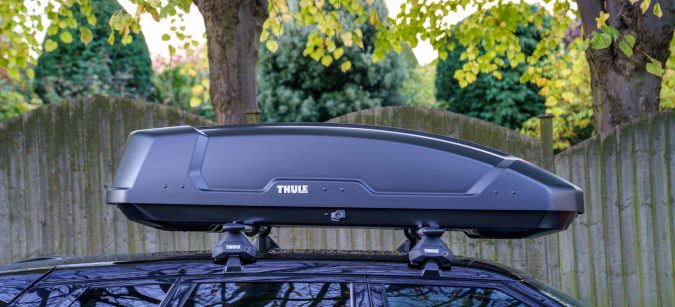 Thule Force XT Roof Box – Clever Opening System
The Thule Force XT Roof Box includes a clever opening system called the LockKnob and the Thule Comfort Key can be used on either side of the box.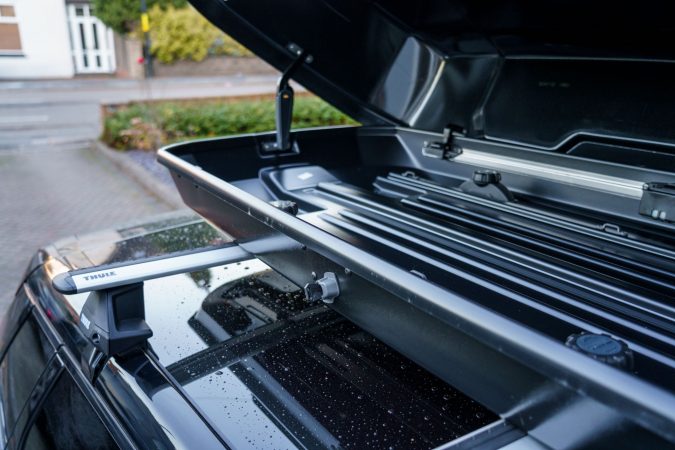 The convenient dual side access allows you to open the box from both the driver and passenger side, which is a big bonus as it is not always practical to use one side of your car.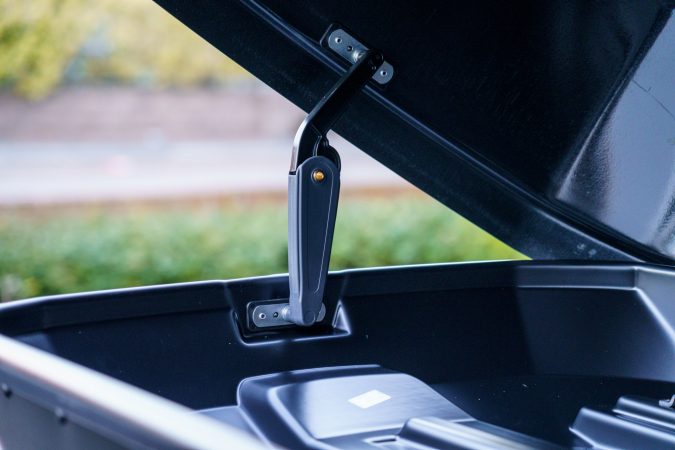 The Thule Force XT Roof Box is placed at the front of the car's roof, so you can easily access the boot for even more storage space. As you can see here it doesn't restrict the rear tailgate in anyway.
Thule Evo WingBar – Advanced Design
The Thule Evo WingBars affix your load to the roof. Once fitted they are then securely fastened using the included Thule locks, meaning that thieves won't easily be able to remove them.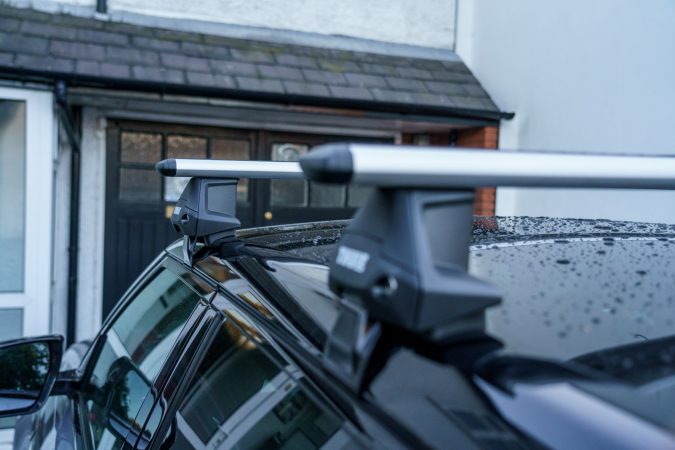 They also contain wind diffuser technology to disturb airflow and reduce noise while you drive. This also has the effect of lessening drag, which improves fuel economy.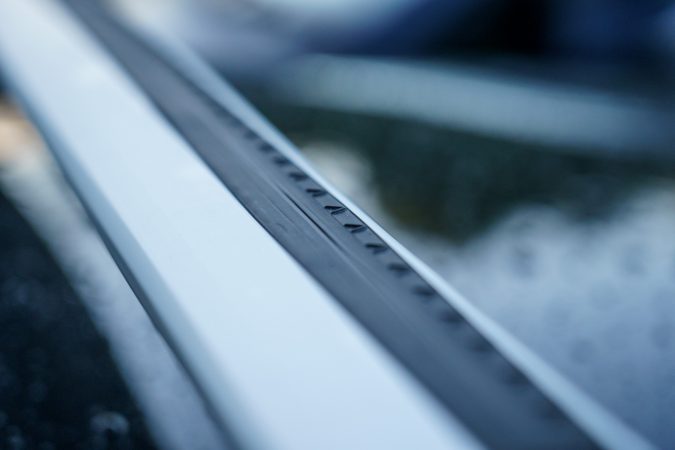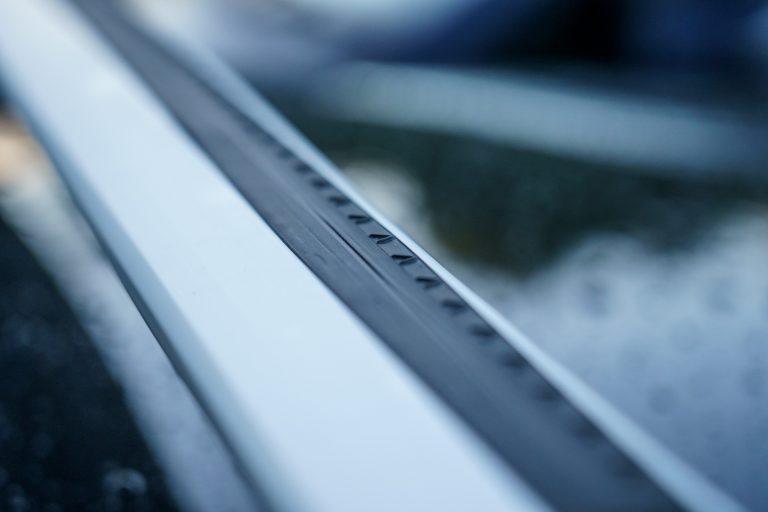 The advanced design of the Thule Evo WingBars uses box beam internal structure to create an extremely strong load bar. This means that the can be used for more than a roof box, if you want to carry other items on top of your car you can use other accessories for bikes or ladders etc.
Practical Solution To Your Storage Needs = Thule
So, whether you are an extreme sports nut or you plan to go on a family getaway, then the Thule Force XT Roof Box and Thule Evo WingBars are the practical solution to your extra storage needs. They are affordable, compact and their ingenious design makes them an indispensable addition to any trip.
Thule Heritage Video
Thule Product Pictures
AI Car Expert Thinking 

.

.

.