Setting new standards in the realm of portable power, the TOPDON JS3000 Jump Starter truly brings power beyond imagination. Building upon the formidable foundations of its predecessors, the JS1200 and JS2000, the JS3000 takes performance to staggering new heights. With a 3,000A peak current and a 750A continuous output for 2 seconds, dead batteries don't stand a chance, coming back to life in a mere second. This mighty device can jump start engines up to 9.0L petrol & 7.0L Diesel. It's astounding 24,000mAh (3.7V/88.8Wh) battery capacity affords more jump starts—up to 45 times—requiring less frequent recharges.
Professional, Efficient & Incredibly Safe
The JS3000 isn't just potent; it's smart. Engineered with the professional in mind, it boasts refined heavy-duty copper clamps and ten cutting-edge intelligent protection technologies. These include overload protection, spark-proof protection, over-current protection, and protections against extreme temperatures, reverse charging, reverse polarity, over-discharge, short circuits, and over-voltage. The robust copper clamps ensure a solid connection, making the JS3000 safe and user-friendly, whether you're a novice, seasoned driver, or trained mechanic.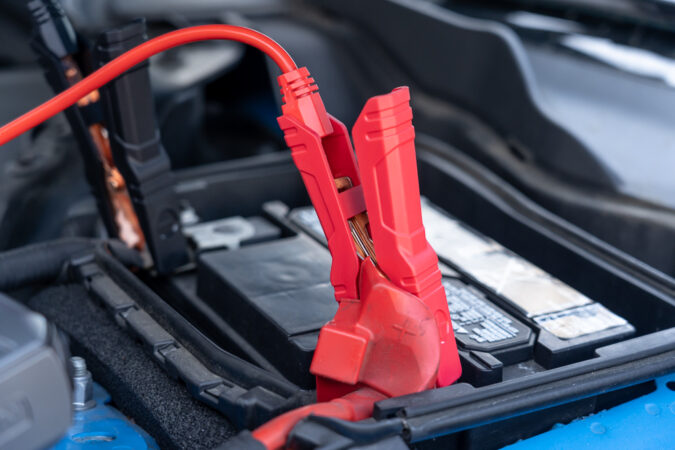 Tough Build, Tougher Performance
The JS3000 isn't just built for power; it's built to last. Its IP54 waterproof, dustproof, and durable enclosure ensure the device can withstand harsh conditions. This robust tool can perform admirably even in extreme temperature ranges from -10℃ ~ 40℃.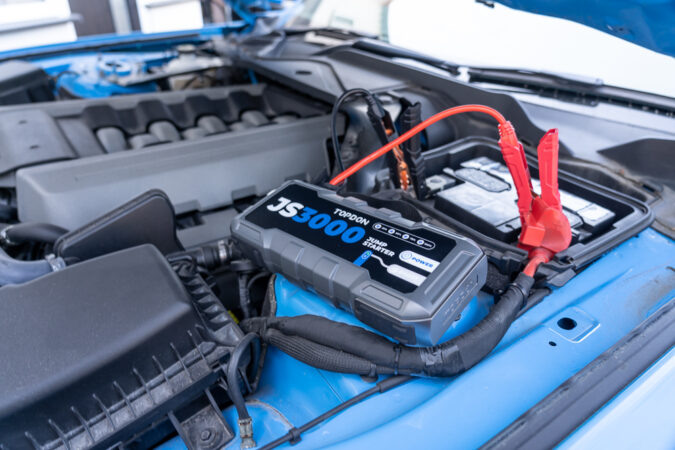 Stylish & Functional Accessory
Every JS3000 unit comes with a custom-fit EVA carrying case. Its portable design, complete with a handle, is perfect for stowing the compact jump starter and its accessories, ensuring protection and convenience.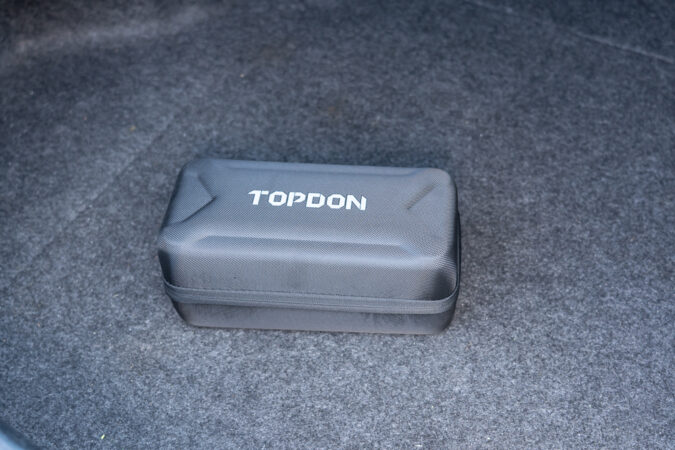 Versatile Power Source
Aside from its main function, the JS3000 serves as a compact portable 16.8V/10A(max) DC power source. Perfect for powering tire pumps, car vacuums, car refrigerators/coolers, or any other 12V DC devices.
Efficient Charging
Charging the JS3000 is straightforward using the included USB-C cable and QC18W adapter. If you prefer, you can use your own adapter (up to 45W) for even faster charging speeds. Please note that the JS3000 arrives partially charged and will need a full charge before its first use.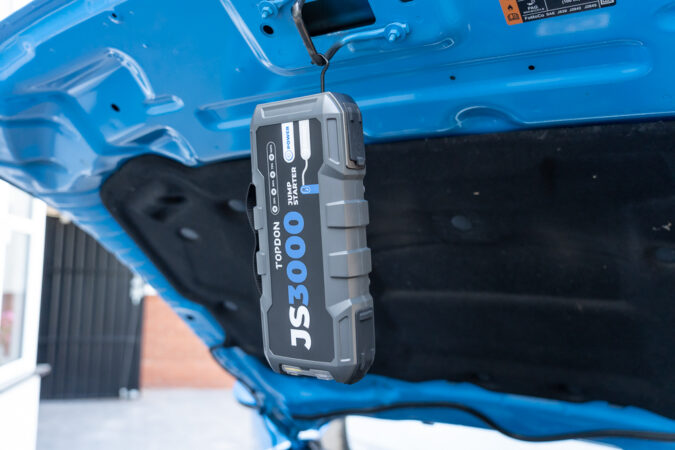 Illuminating Feature
The JS3000's multi-functional 400 LUMEN LED flashlight, equipped with 9 built-in 3W LED lights, offers three modes: flashlight, strobe, and SOS. Its design caters to various situations, whether you need to find something in the dark, attract attention, or alert oncoming traffic. The TOPDON JS3000 Jump Starter is a powerhouse of innovation, resilience, and efficiency.