2009 Golf GTI MK6 Review
The Golf was the first car that popularised the idea of a hatchback being the perfect middle-ground between a fun car and a practical car all at an affordable price point.
Over the years, the Golf has been refined and made more feature-rich while also becoming more expensive. We had bought a 10-year old Golf GTI and here is the detailed review of this car in the modern-day.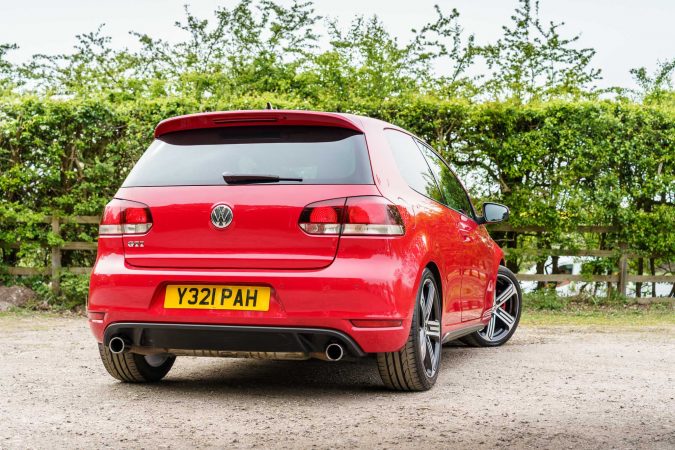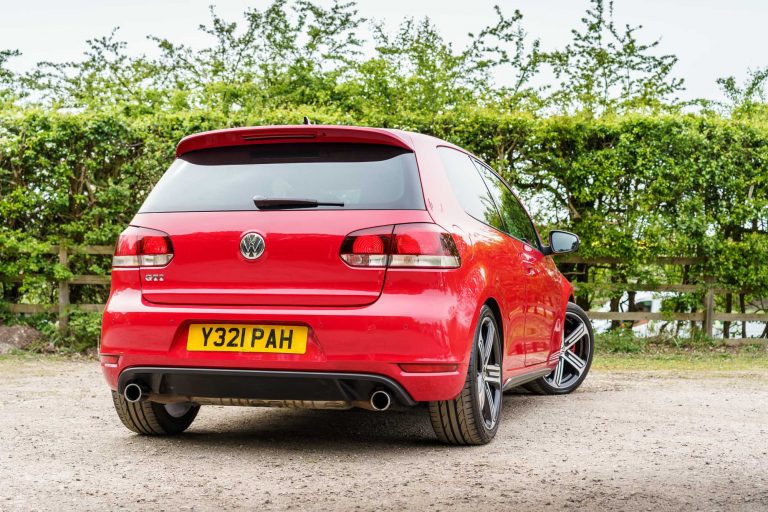 What is the 2009 Golf GTI MK6 about?
By 2009 the Golf GTI had seen plenty of refinement to be one of the top contenders in the hatchback segment as the cars sixth iteration.
The MK6 2009 Golf GTI was supposed to be sportier both in its looks and the way it drove while also being more dependable in the long run. Driving this car ten years down the line is an excellent test of both these claims.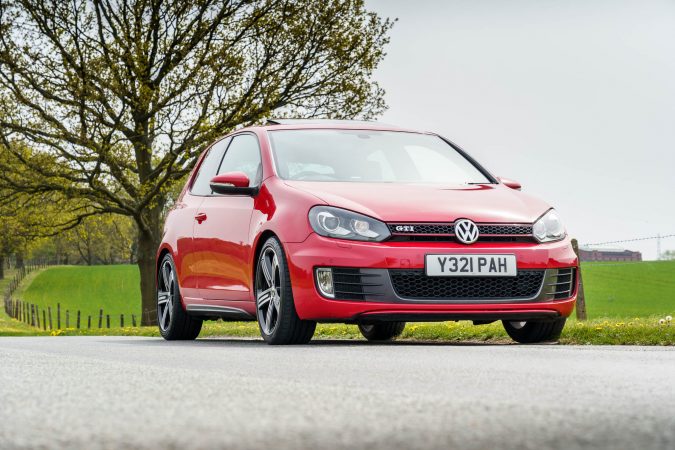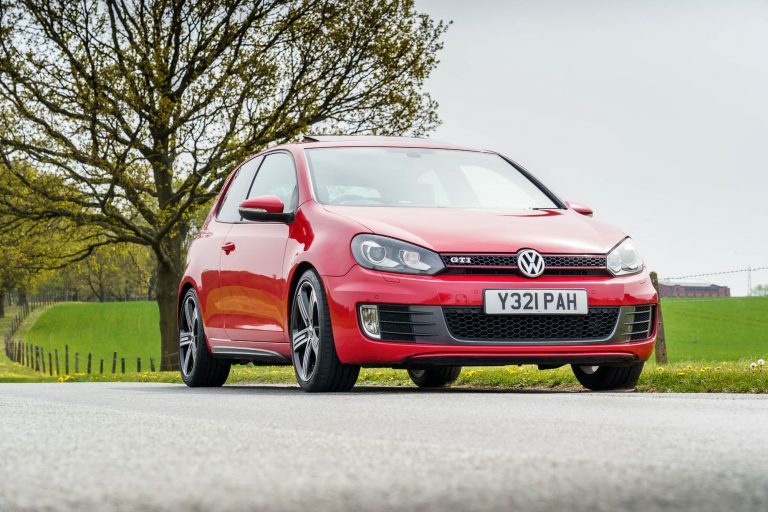 This is a ten-year-old car which meant that we should have eased up just a bit with the level of scrutiny but we didn't. Even then, the MK6 Golf GTI has stood the test of time quite well when it comes to the exterior.
There are no obvious signs of this car's age. The styling looks quite contemporary and the smooth flowing curves are still in fashion. There are, however, clues to its age on closer examination and one of them is the taillamps.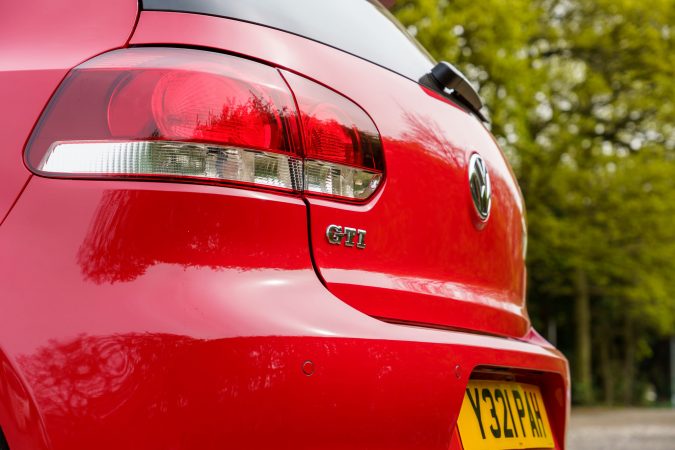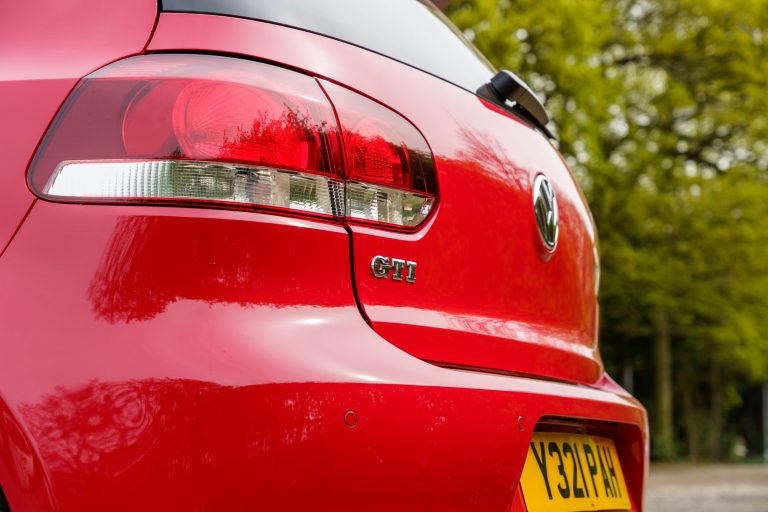 There are no LEDs on this car. But pretty much the rest of the car belies its age. From the front, the car looks quite poised and the Golf R wheels with Bridgestone Potenza tyres look pretty great. Overall, the 2009 Golf GTI looks at home even in 2019.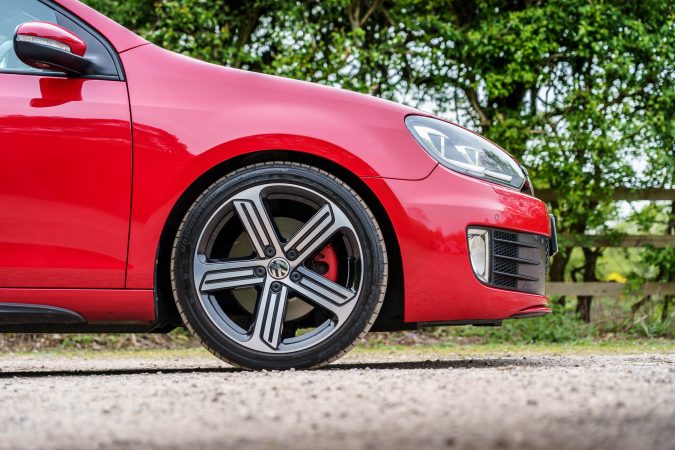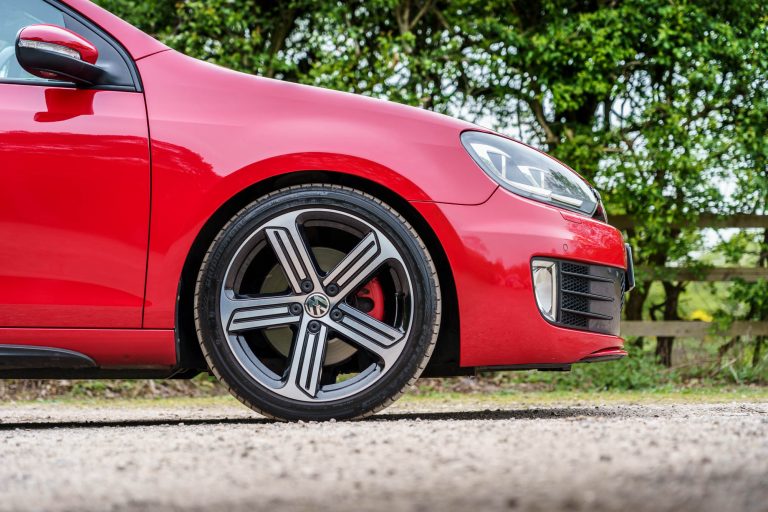 The interior though is a slightly different story. One look and you will know that this car is from a different era. That is not necessarily a bad thing.
Everything important still works and the seats and upholstery have held up great to the test of time. It is a lot simpler on the inside compared to modern cars and that allows you to focus on things that matter like the driving experience.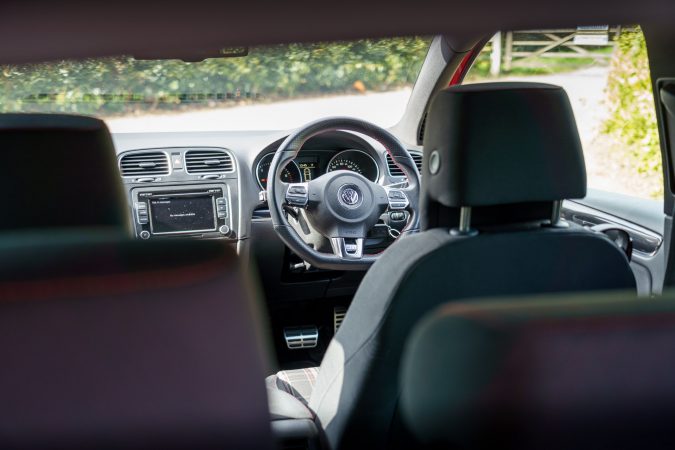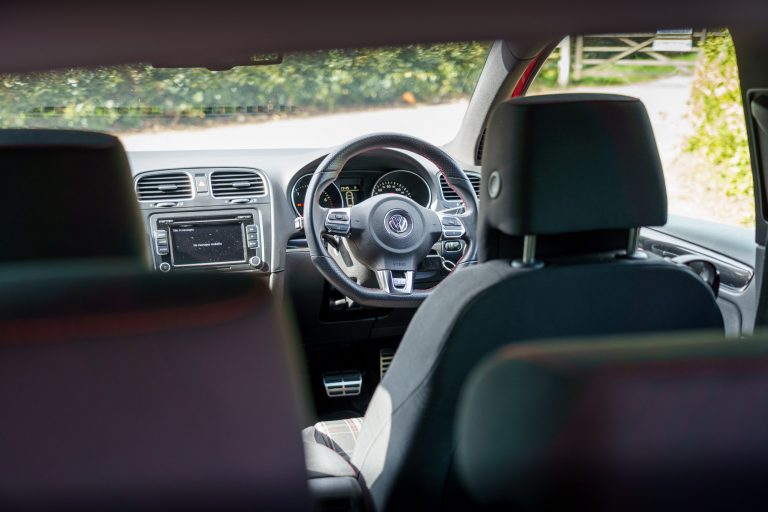 The 2009 Golf GTI is powered by a 2.0-litre turbocharged Straight 4 engine that produces 207.5 bhp at 5300 RPM and 280 Nm of torque. These are very respectable numbers and as the car weighs just 1,339 kg, it is quite an exciting car. The engine is mated to a 6-speed automatic DSG gearbox with a dual clutch system.
The car was built to do 0-62 Mph in 6.9 seconds with a top speed of 148 mph in its day. The fuel economy figures listed for this car were 38.2 mpg and CO2 emissions of 173 g/km. All these figures, however, were for a brand new car and after 10 years the 2009 Golf GTI might not give the same performance numbers but it hasn't deteriorated in any noticeable manner from what we can tell.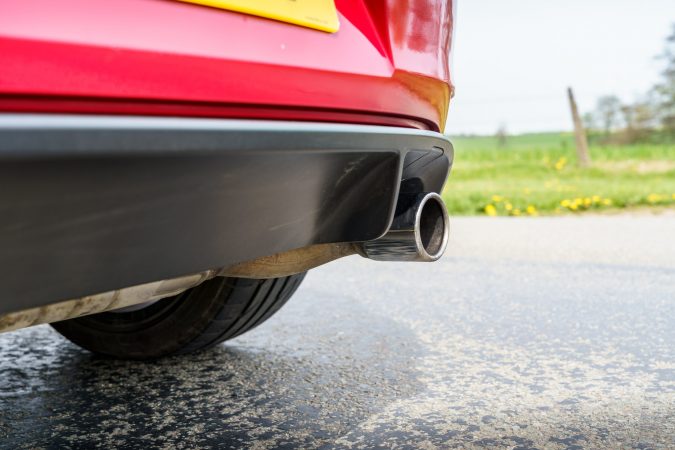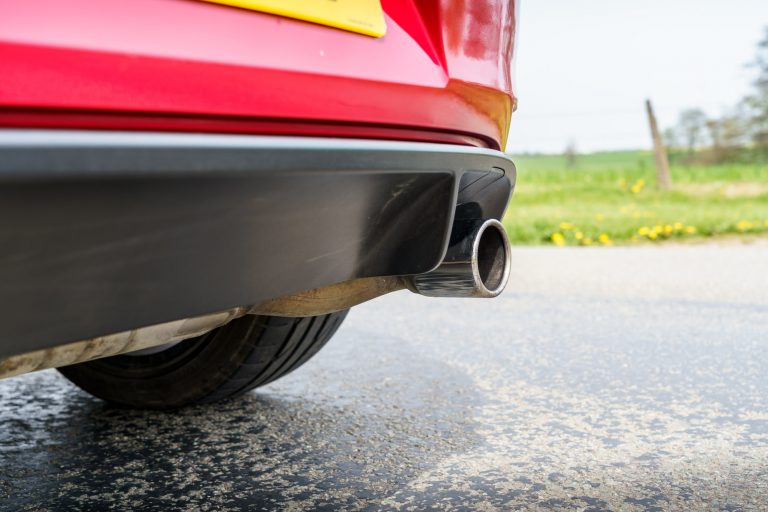 How does it drive?
The GTI version of the Golf has always been the car tuned for performance and the 2009 Golf GTI is no different. However, it is a performance-oriented hatchback with a twist. Unlike most hot hatchbacks that place a premium on cornering stability, the 2009 Golf GTI is equally interested in straight-line performance.
This does not mean that it is a slouch around corners, infact the car feels good and as well as having a lot of grip, it is enjoyable when the road gets twisty. This is a front-wheel driven car which means that there will always be plenty of grip to play with even though most of the time you might struggle to use all of it.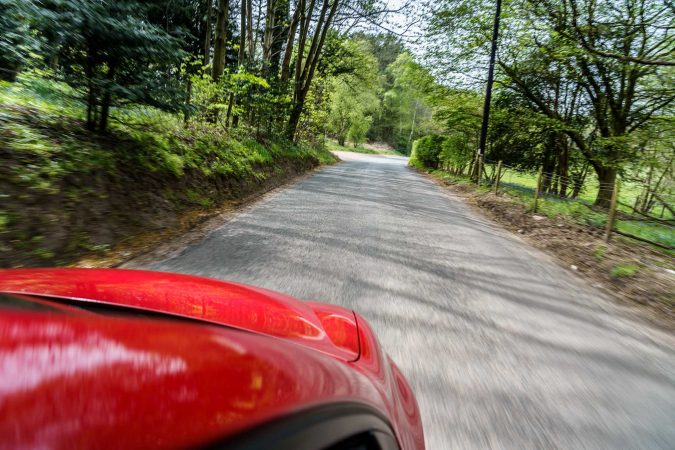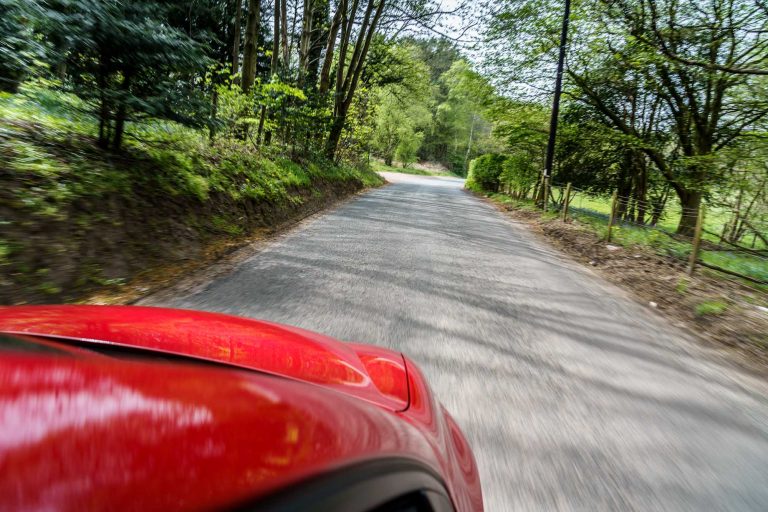 Take the 2009 Golf GTI  on the A-road though and it immediately comes to life. The stability at high speeds is quite mind-blowing for a little hatch and going on long drives on the A-roads is actually fun as opposed to harrowing. This highlights the practical aspect of the car as well.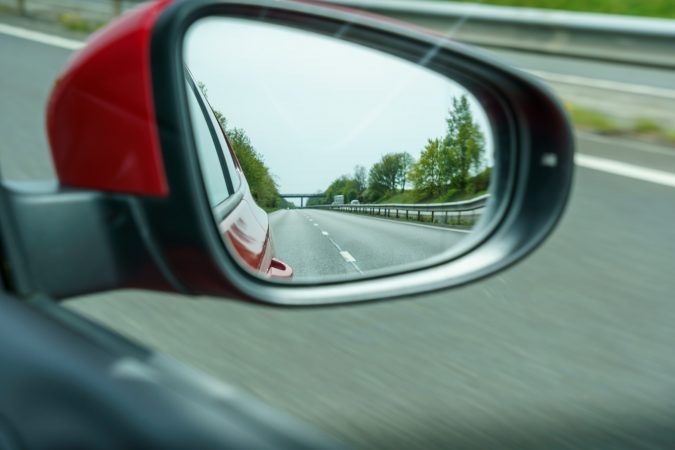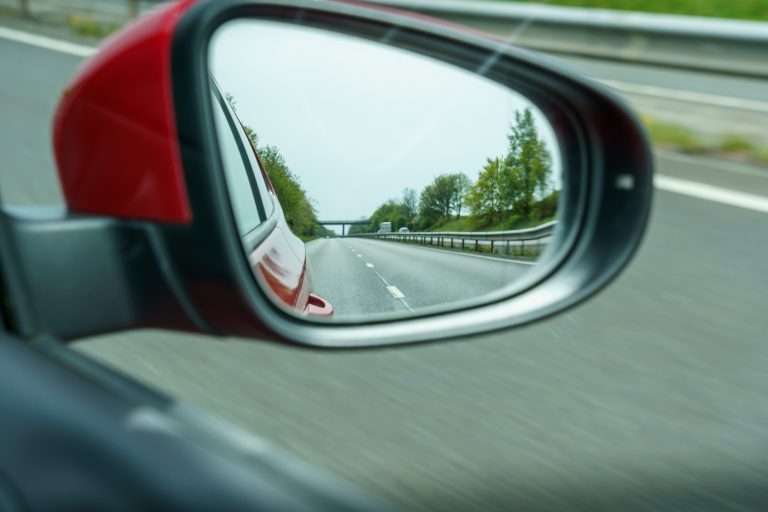 The gearbox works quite well and makes life quite easy. The suspension is also quite good and finds the right balance between sporty and comfortable, considering it is a GTI.
It didn't sacrifice too much of the feedback and handling while being still quite comfortable for a long drive.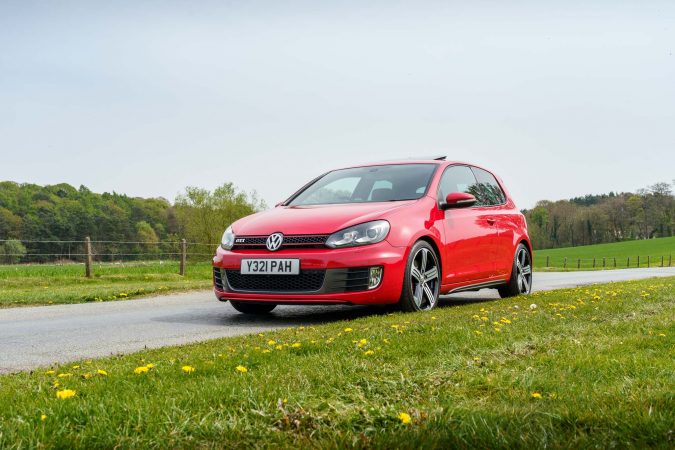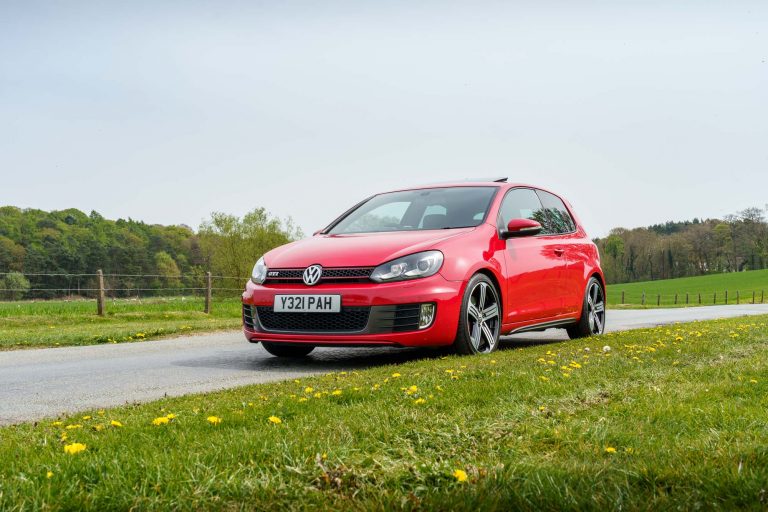 The brakes in conjunction with the Bridgestone Potenza tyres (our review) have loads of stopping power available at all times provided the tyres were warm enough.
The car managed to stop quickly under harder braking which is quite cool for a 10-year old car and the lack of tyre squeal under full-throttle use was also impressive in the dry.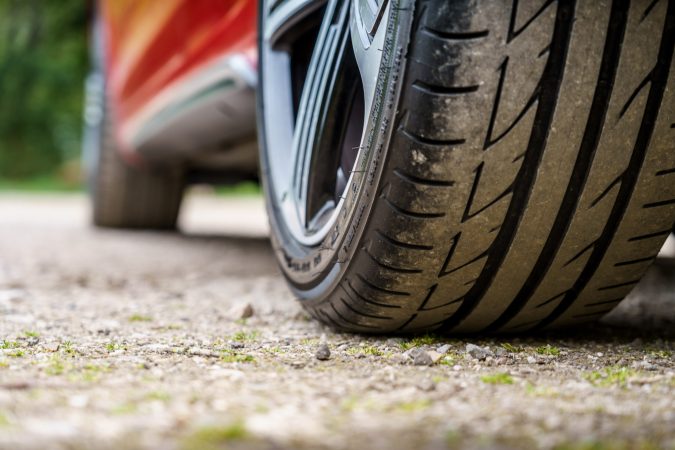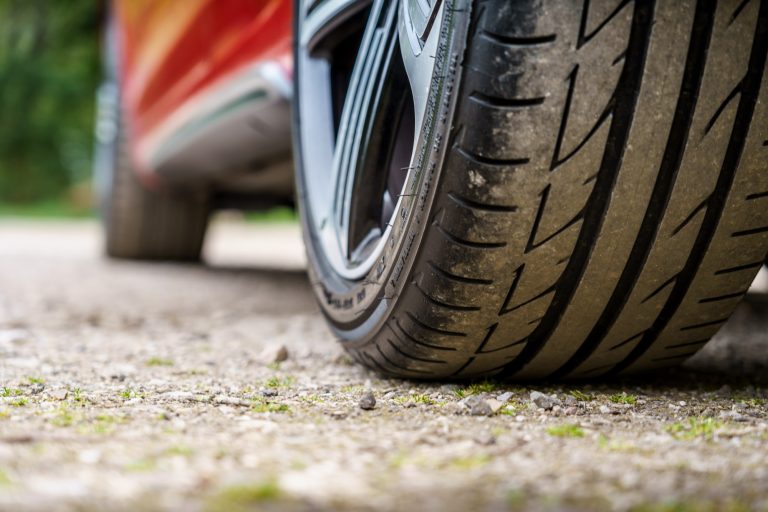 Overall, the 2009 Golf GTI is a pretty solid hatchback even by today's standards. It might seem a bit down on power when compared to modern hatchbacks but it is still quite fun to drive and exciting which is what separates a good hatchback from a great one.
To be able to do so after 10-years of use is quite a testament to its build quality and the engineering that went behind it. Just like every great hatchback, the 2009 Golf GTI is fun to drive, is practical and comfortable both in ride quality as well as price.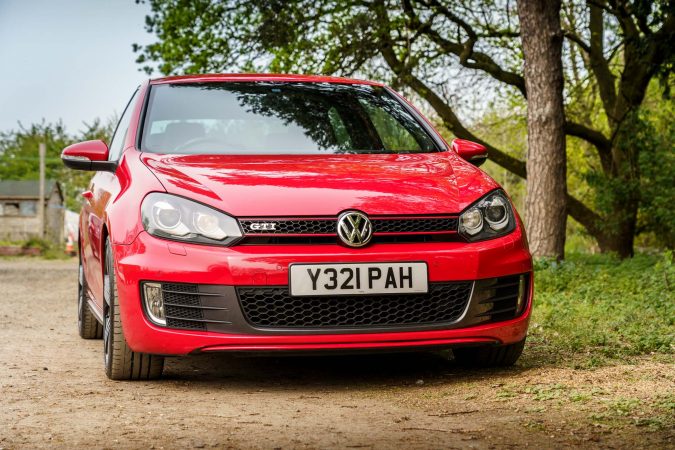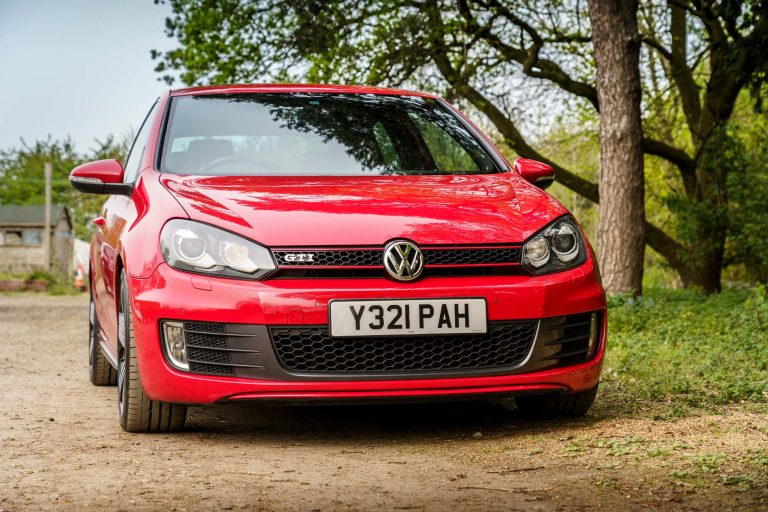 What is it like inside?
The elephant in the room here is obviously the infotainment system. By modern standards, it is almost non-existent. There isn't an option even for Bluetooth connectivity which shows how outdated the infotainment system is.
We chose to swap it out for the Kenwood DNX518VDABS, which brings Garmin satnav, Bluetooth connecting and Android Auto/Apple CarPlay to the car. This completely changes the experience in the car, to be bang up to date.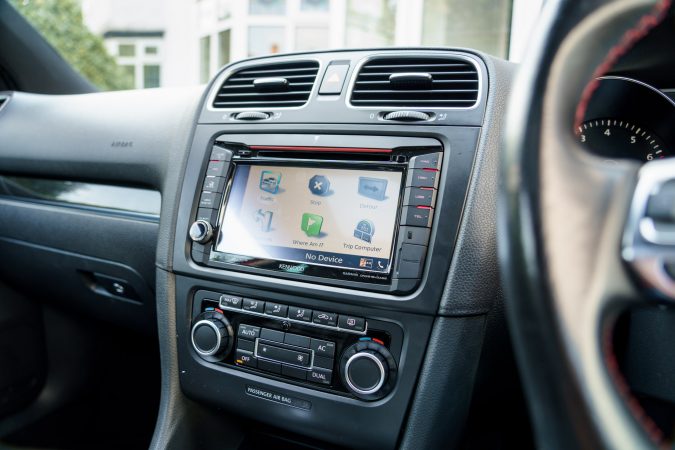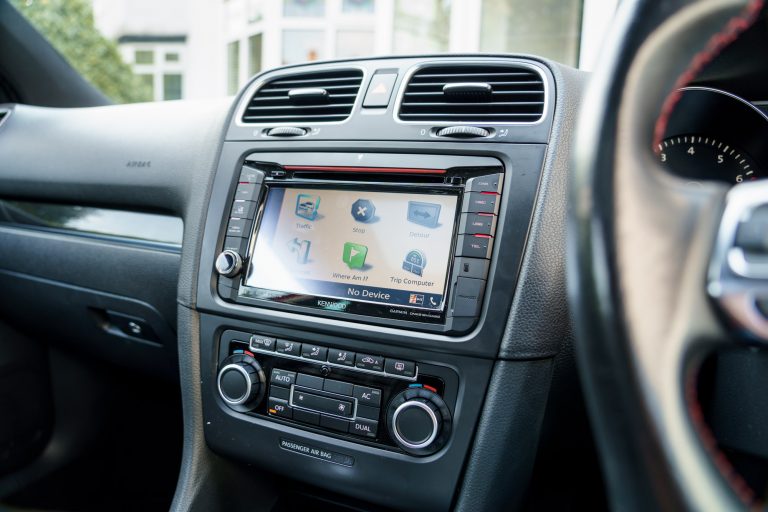 Apart from the infotainment system though, the interior of the 2009 Golf GTI is quite the charming place to be in. All the original upholstery and the seat materials are of very high quality. Another wise decision taken by VW back then was to avoid a glitzy approach to the design and that has aged very well. Seats on old cars can be an eyesore but the ones on this car are still quite easy on the eyes while also being satisfactorily comfy.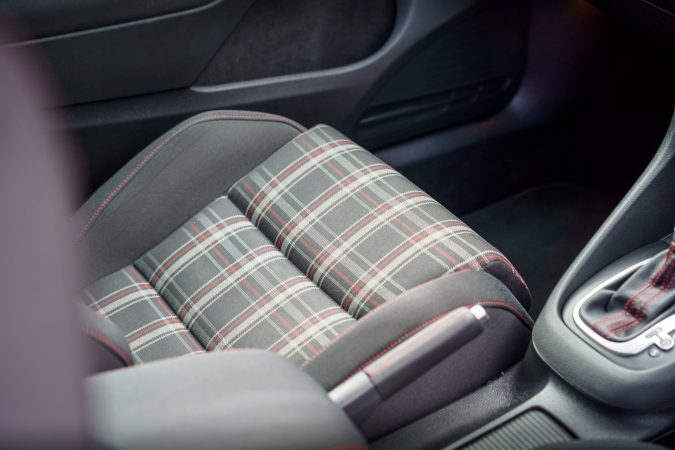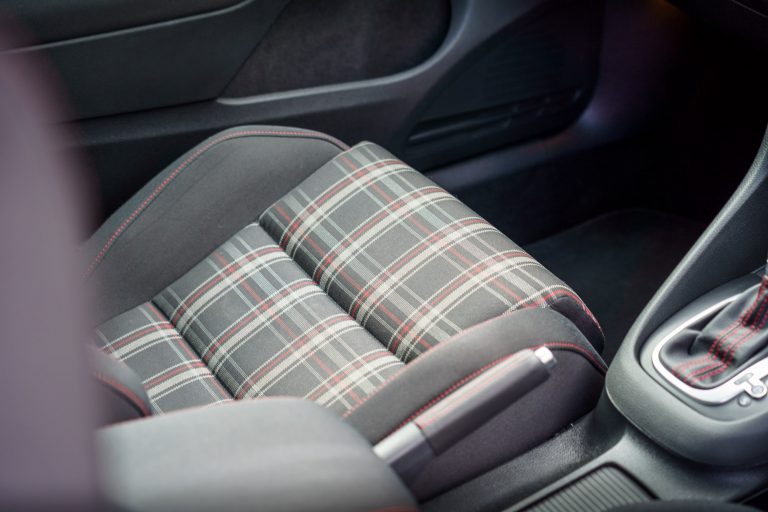 The view from the inside is quite good and visibility was never an issue. Legroom and headroom are adequate but getting into the rear seats wasn't the easiest as we have the three-door model.
There were some signs of ageing on the inside as well but everything was intact and nothing seemed to be falling apart or about to do so any time soon. For a hatchback, the storage space is also pretty good.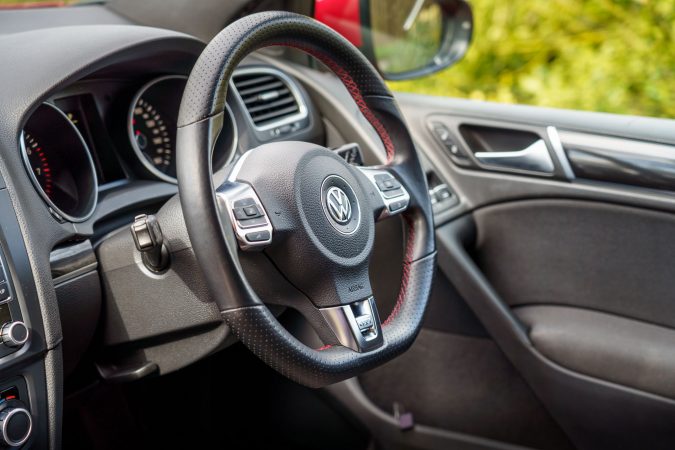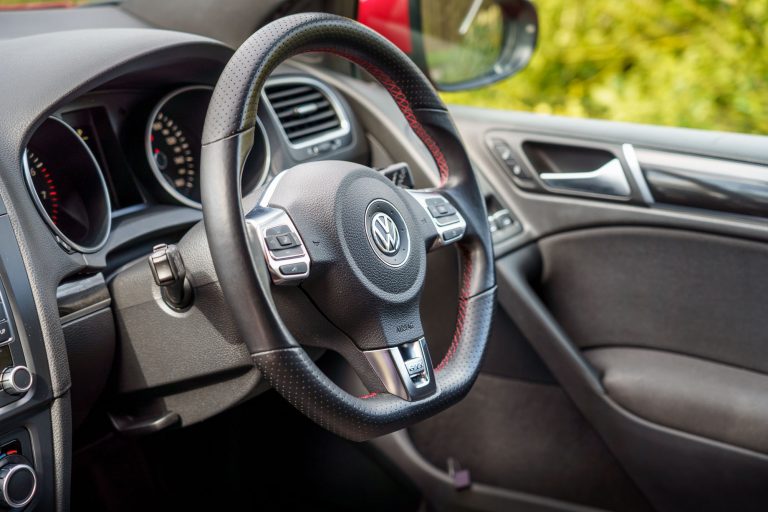 The experience
Buying used cars can be a hit or a miss. You can end up with an awesome car or something that just keeps demanding attention in the form of repairs. The 2009 Golf GTI falls under the former category. Even after 10 years, this peppy little car packs in enough thrills to make any drive enjoyable while being practical enough to serve as your everyday car.
A few upgrades and this car will be indistinguishable from a modern hatchback which is a great deal to have. Apart from a few chips and scratches, this car has held up quite well. It also has plenty of room for improvement which means that the excitement can only increase from here.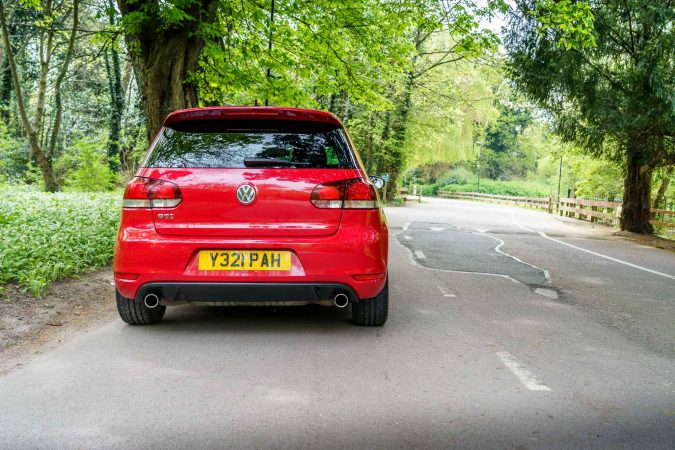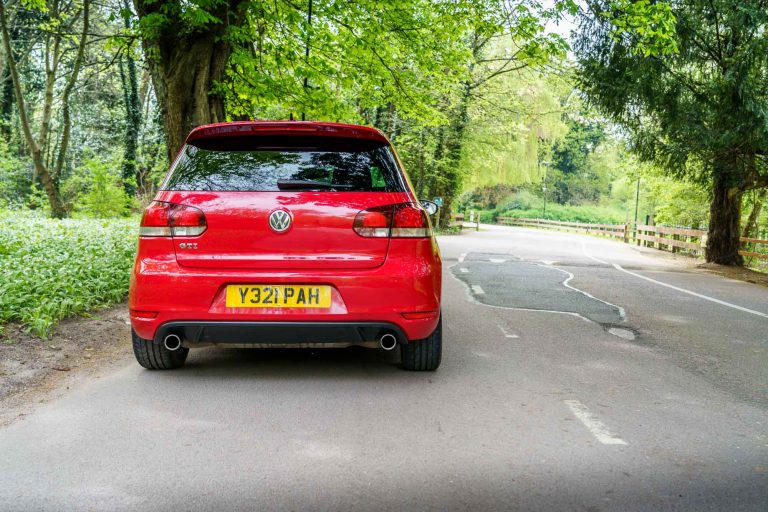 2009 Golf GTI MK 6 Cost
Buying a second-hand Golf GTI, I found to be a difficult task to find a nice one. At the moment looking for a MK6 DSG Golf GTI, you can pay between £7,000 and £13,000 depending on the condition and mileage that you are looking for as an estimate.
Just be careful what you are buying if you are looking to save money. Take a look at our buying guide.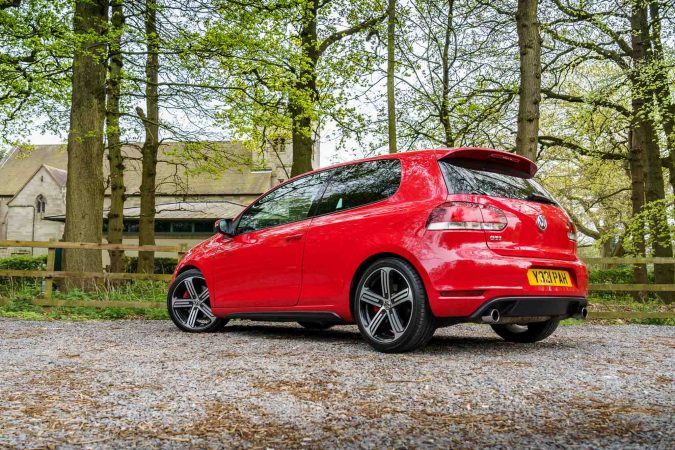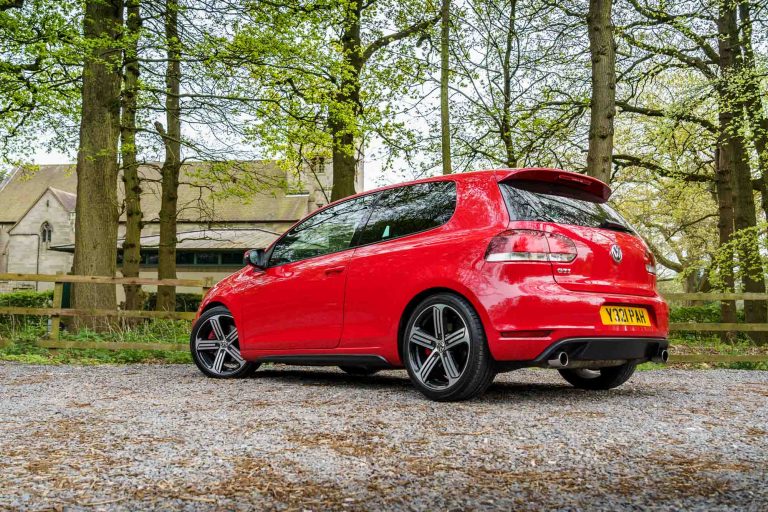 Facts about Volkswagen Golf / GTI Mk6 (2010-2014) Buyer's Guide:
The Volkswagen Golf Mk6 hatchback was produced from 2010 to 2014, and it was the final Golf model built in Germany before VW shifted to a more global product strategy.
The Mk6 Golf is a versatile car that can easily fit in compact spaces, accelerate and handle well, accommodate four adults and their luggage, and deliver over 30 mpg fuel economy.
Buyers should look for the newest Mk6 Golf they can afford, as Volkswagen made key improvements to the model over time, especially for the GTI version, which had a recall due to a tendency to wear out water pumps.
Buyers must choose between the efficiency of the diesel (TDI) variant, the fun and sportiness of the GTI, or the remarkable level of quality and refinement for an entry-level car of the base five-cylinder Golf.
The Mk6 Golf engines include the base Golf's 2.5-liter five-cylinder, TDI's 2.0-liter diesel, and the GTI's direct-injected 2.0-liter turbo four.
Both the TDI and the GTI come with VW's excellent "DSG" dual-clutch automated manual transmission, while the base Golf has a refined six-speed automatic, which pairs nicely with the torque-rich five-cylinder.
The GTI comes standard with the iconic "Tartan" plaid upholstery, and two higher-priced trim levels offer leather seats, a sunroof, and a Dynaudio stereo system.
The GTI and Golf R engines can suffer from internal carbon buildup due to their use of direct fuel injection, while a small percentage of GTI owners have reported failures of the 2.0T engine's timing chain tensioner.
Used Golf Mk6 prices range from $9,000 or less for a well-kept five-cylinder Golf with high mileage to over $20,000 for a Golf R with very low mileage.
The Mk6 Golf offers an exemplary ride-and-handling balance, capable performance, and a solid reliability reputation on owner forums, making it an excellent value now in the used car market.
GTI MK6 Verdict
If you are strapped for cash but still want to own one of the better hot hatchbacks then the MK6 Golf GTI is a great option. It is also one of those cars that do not depreciate rapidly which means that once you are done with it, you can sell it off without losing a ton of money (hopefully).
In my experience, giving the car a good detail and replacing a few worn components can get the car back in good shape and should be good fun to own.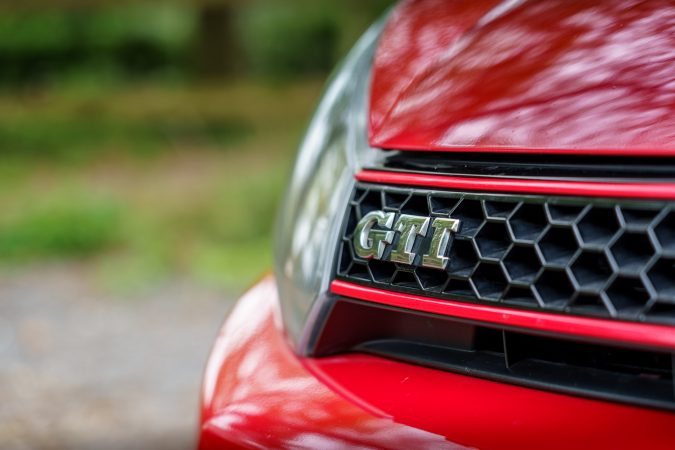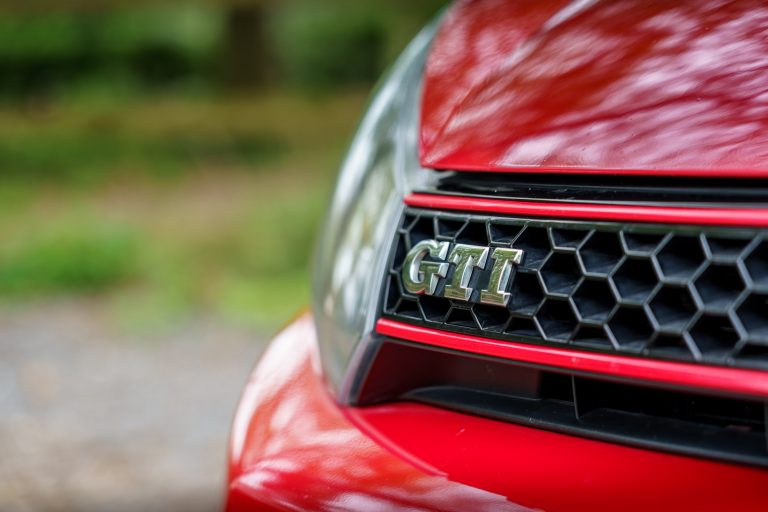 MK6 Golf GTI Specs

Engine: Turbocharged 2.0-litre Straight 4
Power: 207 bhp
Torque: 280 Nm
Transmission: 6-Speed Atuomatic DSG
0-62mph:  6.9 seconds
Top speed: 148 mph
Weight: 1,339 kg
Economy combined:  38.2 mpg
CO2: 173 g/km
AI Car Expert Thinking 

.

.

.