The Advanced, Portable Power Solution: BLUETTI AC60
Now on sale for just £649.00 from £699.00, the BLUETTI AC60 Portable Power Station boasts a robust 600W output power and a 403Wh battery capacity.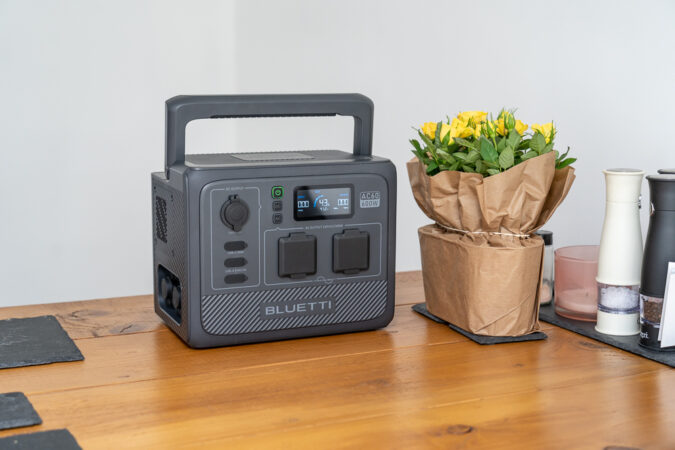 Warranty and Protection
The AC60's features are bound to impress, from its industry-leading 6-year warranty to its IP65-rated dust and water resistance. These aspects contribute to making it an unrivaled powerhouse for all your needs, be it during an outdoor adventure or as a home emergency backup.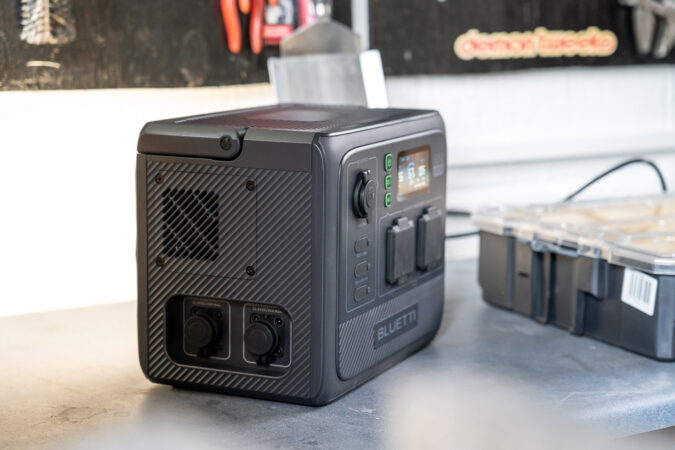 Innovation You Can Trust
This model is a testament to BLUETTI's dedication to product and service excellence. Every part of the AC60, from its solid aluminum alloy casing to its efficient MPPT controller, displays innovation. The durable LiFePO₄ battery, capable of over 3,000 life cycles to 80%, ensures a lifespan of over 10 years. With its quiet operation of less than 45dB and unique design, the AC60 is not only reliable but user-friendly.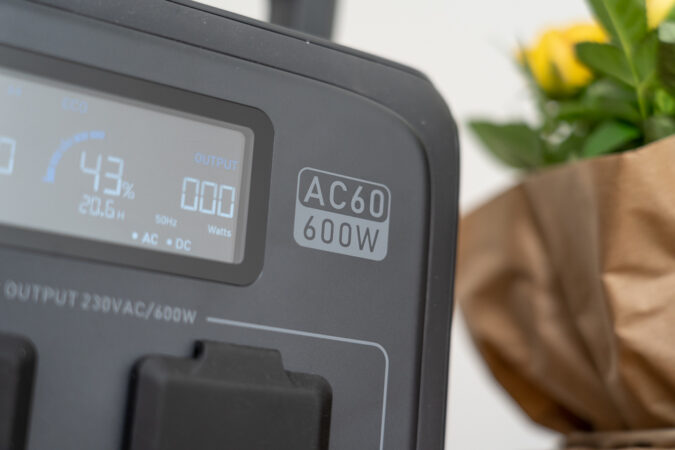 Power to Go: Anywhere, Anytime
The AC60 prides itself on being the world's first IP65-rated portable power station that's both water-resistant and dustproof. With a compact weight of just 20.06 lbs, this power station can easily be carried and deployed, whether you're in a dusty desert or by a serene lakeside.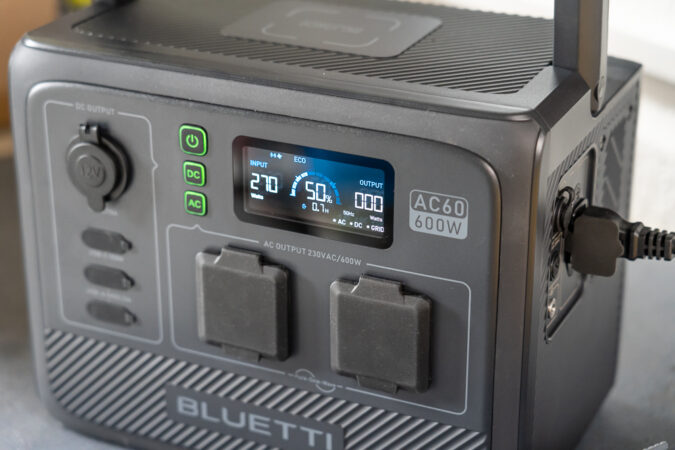 Small Yet Powerful
Despite its modest size, the AC60 is mighty. Thanks to its Power Lifting technology, it can generate up to 1,200W from its 600W inverter. This feature allows it to power high-wattage appliances like hair dryers and grills efficiently. The seven versatile outlets further ensure it can power a variety of devices, like fridges, electric blankets, phones, laptops, and more.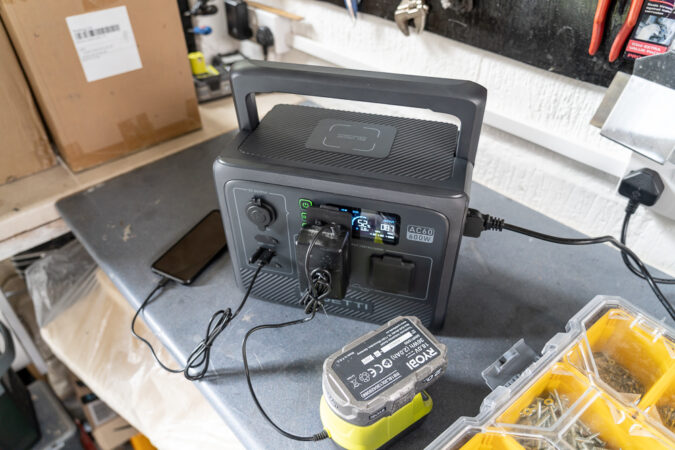 Expandable Capacity for Extended Use
The AC60's expandable capacity is yet another standout feature. Packing 403Wh of power, the AC60 can be paired with two B80 expansion batteries to reach a total of 2,015Wh. Whether you're planning short trips or intending to stay longer off-grid, the AC60 ensures you have plenty of power.
Fast and Flexible Charging
The BLUETTI Turbo Charging technology enables you to fully charge the AC60 power station within just one hour via AC charging. Moreover, aside from fast wall charging, the AC60 also supports solar, car, and lead-acid battery charging. These diverse charging methods ensure that your power station is always ready whenever you need it.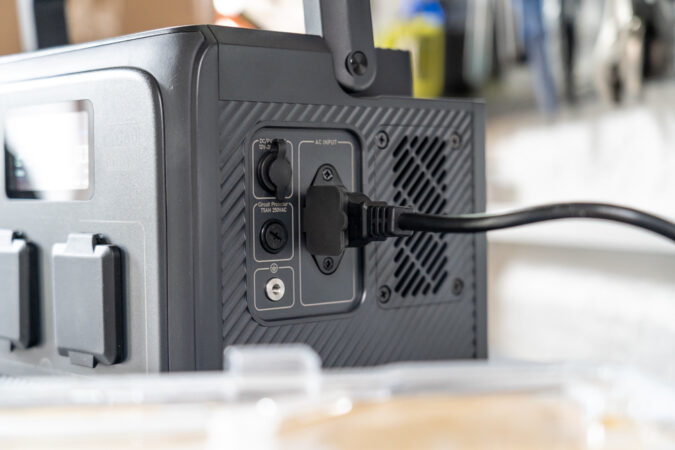 Never Be Without Power
Regardless of the occasion or location, the BLUETTI AC60 Portable Power Station promises to deliver consistent, reliable power. With its advanced features and user-friendly interface, it's an investment that offers value, convenience, and peace of mind.