It's always an exciting day when BMW announces a new electric vehicle, and today is no different. Let's dive into what this beauty has to offer!
Extended Electric Range Awaits
BMW's newest electric vehicle is the iX1 eDrive20, a variant of their popular Sports Activity Vehicle (SAV). The compact SAV offers an impressive electric range, covering up to a whopping 296 miles on a single charge. That's a decent few trips up and down the M1 without needing to recharge. With CO2 emissions at an environmentally friendly zero, it's a green thumbs up.
But, that's not all. If you're curious about power, the iX1 eDrive20 boasts a robust electric motor capable of a temporary boost to 204 hp. A pretty nifty feature for all the horsepower enthusiasts out there.
Elegant Design with an Attractive Price Tag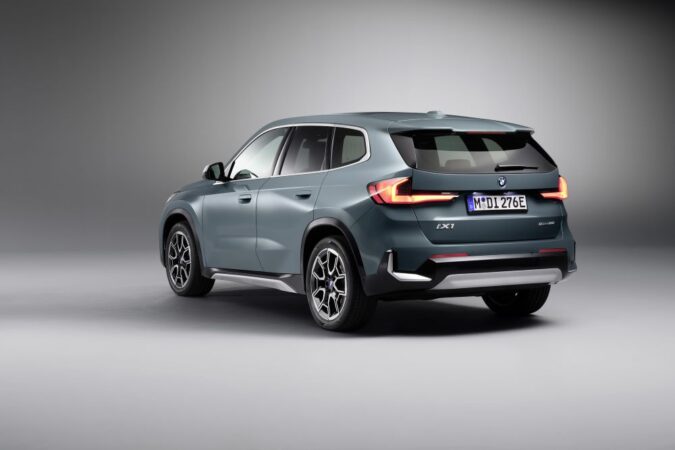 For all the fans of good looks paired with functionality, the BMW iX1 eDrive20 doesn't disappoint. With the same appealing design and a roomy interior, it combines luxury with efficiency. Ready to put in an order?
Prices start at £44,560 for the Sport model. If you fancy the xLine trim or the M Sport, it'll set you back £46,560 and £49,310 respectively. And guess what? They'll be ready for UK deliveries from November 2023!
Not Just Power, But Speedy Charging Too!
When it comes to charging, BMW has worked some magic. The high-voltage battery, neatly tucked under the vehicle floor, boasts a usable energy content of 64.7 kWh. But it's the charging speed that's truly impressive.
You can get from zero to a full 100% charge in just 6.5 hours using standard AC charging. In a hurry? Opt for DC charging and boost your battery from 10% to 80% in a mere 29 minutes. That's less time than it takes to grab a coffee and a cheeky snack!
A Modern Tech Overhaul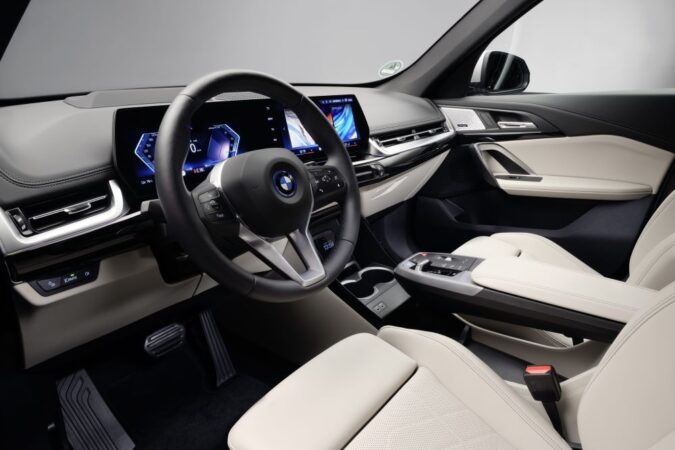 No modern car would be complete without a high-tech revamp, and the BMW iX1 eDrive20 truly delivers. Say hello to the new BMW iDrive with "QuickSelect". Combined with the BMW Operating System 9, it brings faster updates, a broader range of digital content, and seamless access to online services.
The dashboard is nothing short of futuristic. The BMW Curved Display, curving towards the driver, consists of two displays, a 10.25-inch Information Display and a larger 10.7-inch Control Display.
With an improved menu structure inspired by consumer electronic devices, accessing functions directly without navigating through endless submenus is now possible. That means more intuitive touch operations and voice control, making your driving experience smoother and more enjoyable.
Final Thoughts
To wrap it all up, BMW's latest electric model, the iX1 eDrive20, is a vehicle to watch out for. With its outstanding electric range, cutting-edge tech, and rapid charging capabilities, it's all set to give its competitors a run for their money. UK roads are about to get a lot more exciting from November onwards!