Are you planning on purchasing a C8 Corvette and you are trying to learn the C8 Corvette problems? Well, if that is the case, then you are at the right place because there will be a lot to cover on this topic and we are going to learn everything you need to know when it comes to the issues that this car has.
Performing the proper research before you go out there on the market and decide to spend a ton of money on a car is a good idea. Cars nowadays are crazy expensive to buy and also expensive to maintain.
This is why you need to choose carefully before you buy. You cannot afford to purchase any basket case and end up with a problematic vehicle that will cost you thousands of dollars to fix. You need to get yourself a reliable car. Even though it's a sports car like the Chevy Corvette.
Good quality sports cars also need to be fairly reliable and deliver the performance required without any problems whatsoever. But does the C8 has problems? Well, more on that and more we are going to learn in this article.
First, we will learn what is the C8 Corvette and why it is so popular. Then we will cover the pros and cons of owning one. After that, we will cover the specs, engines and transmissions, 0 to 60, and more. And then we will dive into the C8 Corvette problems and find out what is troubling this model. So, if you want to learn more, follow along.
What Is The C8 Corvette?
Now before we dive into more complex stuff like the C8 Corvette problems, let's first take a look at what is the C8 Corvette in general. I bet that there are a lot of people reading this article who are not into cars and want to learn more about the basics of this model. So, this chapter is for them. If you want, you can jump right to the problems.
Nevertheless, the C8 Corvette is the present generation of this long-living sports car nameplate. More precisely, the eighth generation of this model. Yes, there is a total of eight generations of the Corvette. It has been that long.
In fact, the Corvette has been with us since 1953. For more than 70 years since its first inception. But we never had a mid-engine Corvette till now.
The C8 in fact is a long-lasting dream for a lot of Chevy engineers to create a mid-engine rear-wheel-drive car like the European Ferrari and Lamborghini models. This dream started with the C2 Corvette. But it had to pass more than 60 years so Chevy would start to consider this new approach to design.
And frankly, for the first time in history. The Corvette became a proper supercar. The C8 simply outperforms any Corvette produced before it. But does this model has problems? More on the C8 Corvette problems, we are going to elaborate on later in the article.
Why Corvettes Are So Popular?
Another topic that we would like to discuss before we dive into the C8 Corvette problems is why these models are so popular. What makes the Corvette the way to go even after so many years of production here in the US?
Well, as we noted, the Corvette has been with us for about 70 years. And this is a lot of time, to be honest. Any product produced for so long has become legendary. Just like Coca-Cola, McDonald's, Ford's F-150, and a ton of other products and brands.
And also, not to forget the magnificent engineering that went into the development of each of these 8th generations of this model.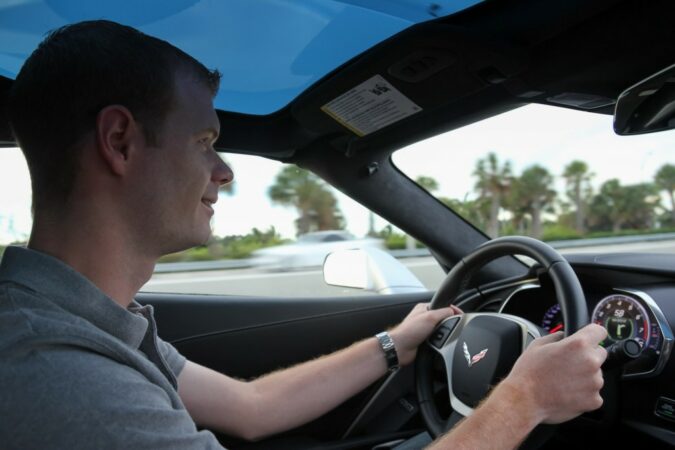 Even though it is regarded as the old people's supercar since this model is purchased usually by the older audience. With the new generation of the Corvette, Chevy tries to change this perception. And honestly, we think that it's actually working.
Chevy can't even meet the demand of the orders of this model. So, customers wait for months to get their new Corvette. The C8 has changed the game and made the Corvette popular among all the audience.
And also, the Corvette delivers. Especially in the price-to-performance category. So, for example, if a new Ferrari will cost you more than $150,000, which is a crazy amount of money. A new Corvette will only be $65,500.
We understand that a Ferrari is a really special vehicle. But if you really appreciate your money and want to get the most for your buck. Then the Corvette is probably the way to go. You will still get that supercar feel for the fraction of the price. But are there any C8 Corvette problems? More on that we will cover in a bit.
Pros & Cons Of Owning A C8 Corvette
Now let's cover another topic before we dive into the C8 Corvette problems. And that are the pros and cons of having a Corvette.
As you probably know, everything has its pros and cons. And so does owning a Corvette. There isn't everything positive. So, what are the pros and cons of having this legendary sports car model? Let's elaborate in the following two chapters and learn more about it.
Pros
Now let's first cover more on the pros of owning a Corvette before we dive into the C8 Corvette problems. So, what are the pros of having a vehicle like this?
Well, the biggest pro is probably the performance that you get. And when we say performance, we mean a lot of performance. About 490hp to be more precise with the base Stingray model. And this is close to supercar territory. Remember that we are only talking about the base model of this Corvette.
All this is possible by a naturally aspirated V8 cross plane crankshaft engine that sounds phenomenal. You don't get the flat plane crank with the base model that sounds even better. But the LT2 engine in the Stingray is also really good.
The second pro is probably the looks. With the new mid-engine layout, the front hood became a lot smaller and the car's looks got improved quite a bit. Also, the interior of the C8 looks like a space shuttle. With all these big screens and a huge hump between the driver and the passenger with a very well throughout button layout, we really think that it looks phenomenal.
This car is only driver's focused. So, if you are a passenger, you probably not going to like it that much because everything is dedicated to the driver. The only thing that the passenger can do is roll down its window.
And the last pro is probably the pricing. This model starts only at $65,500. And you can't beat that. There is frankly, no competition on the market for this model if you are asking me. But what about the C8 Corvette problems? More on that we will cover in a bit.
Cons
Now let's cover some of the cons of having a C8 Corvette, there cannot be everything positive right? Well, yes, this is why we will dive into the cons before we move on to the C8 Corvette specs and the C8 Corvette problems.
The biggest con of this car that some people experience is the low visibility. The rear visibility in this model is quite poor. So, you need to be really aware of it before you make a purchase because reverse parking can be a bit of a problem. Luckily you have parking sensors and a rearview camera.
The second con that troubles a lot of people is the storage capacity. The C8 Corvette has two storage compartments. One small compartment in the front where you can fit a small bag and one larger in the rear where you can store some golf clubs. What is good is that the rear compartment is enough for most people since no other supercar has a rear storage space.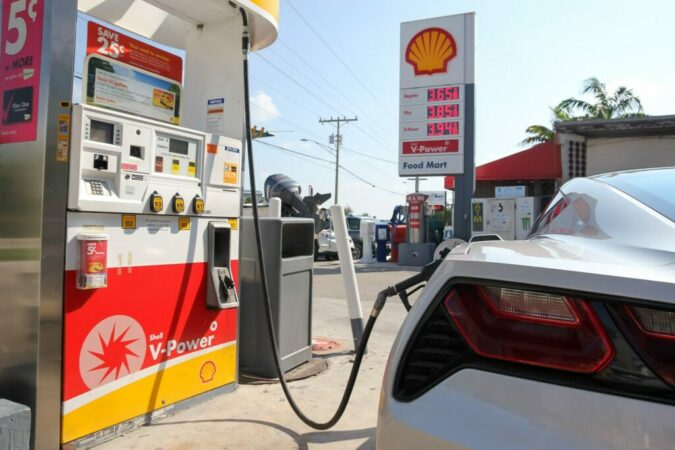 Another con that we mentioned previously as a pro for the driver is the lack of space for the passenger. This car is all driver-focused. This means that passenger space is limited. Also, the controls are only pointing to the driver, so this could frustrate a lot of passengers who want to play with the infotainment system.
And the last con of the Corvette that we are going to cover is the lack of safety features that come with the standard base model for $65,500. But this is understandable since, in order for Chevy to get this low price, they had to add these features that are non-standard as options. But what about the C8 Corvette problems? More on that we will cover in a bit.
C8 Corvette Specs
Now before we start discussing the C8 Corvette problems of this model, let's take a look at the specs which the C8 Corvette comes in. What is worth noting is that primarily, we will focus more on the standard Stingray model. Even though we will mention some of the specs of the upcoming Z06 model which is expected to be the top-tier model that will go into supercar territory and break many laws of physics.
Nevertheless, the C8 model was introduced in 2020 and immediately became a true hit, breaking selling records.
The C8 as you probably know is a sports car that has a mid-engine rear-wheel-drive layout. The model comes in two packages. A 2-door Targa top and a 2-door convertible. The Targa is probably the way to go if you are asking me.
This model is assembled at the Chevy factory in Bowling Green, Kentucky. Currently, this factory cannot meet the demand for this model because the orders are too many. But it has the ability to produce about 25,000 of these units annually. So, even if you order one now, you will have to wait a bit until your car is produced. Now let's move on and learn about the specs of the C8 before we dive into the C8 Corvette problems.
Dimensions & Size
Now let's learn more about the dimensions and size before we start discussing the C8 Corvette engine as well as the C8 Corvette problems.
This model has a wheelbase of 107.2 inches and an overall length of 182.3 inches. It is 76.1 inches wide and 48.6 inches tall. It has a curb weight of 3.647lbs. Not the lightest, though. But all this luxury and equipment inside take the toll and boost the weight of the model a few hundred pounds more than your standard Ferrari 488 for example.
Cargo Space
Another important aspect of the C8 Corvette is the cargo space. As we mentioned, there is a front frunk and a rear trunk.
The front trunk is less spacious and will only fit one small bag. While the rear is much more spacious and at about 12.6 cubic ft. So, we can say that it is enough if you go golfing or buy some groceries.
Engines & Transmissions
When it comes to the C8 Corvette engine, it is worth noting that this Stingray model comes with the 6.2L LT2 cross-plane crankshaft. This is a good and reliable engine. Even though it has some C8 Corvette engine problems. But more on that later on.
What is important to note is that the 6.2L engine is producing about 495hp and 465lb-ft of torque. Which is plenty if you are asking me.
The Z06 is expected to feature a new engine. Namely, the LT6 5.5L is a flat-plane crank engine. This engine is expected to produce 670hp and be a serious competition to the European supercar makers.
The transmission used in this car is a really good one. The Tremec TR-9080. This is an 8-speed dual-clutch transmission that delivers extremely snappy shifts. But what about the C8 Corvette problems? We will get to them in a moment.
C8 Corvette Top Speed And 0 to 60
Another really important topic that we would like to discuss before we dive into the C8 Corvette problems is the numbers that this model is producing. In other words, the top speed as well as the 0 to 60.
So, what is the 0 to 60 of the new Corvette? Well, we can say that it is really quick. The standard Stingray accelerates from 0 to 60 in only 2.8 seconds. And for a base car that cost $65,000, this is an incredible number
The top speed on the other hand is limited to 194 mph. And this model can do a quarter of a mile in only 10.8 seconds. For the Z06, there are no numbers yet. But is expected to be even faster.
C8 Corvette MPG
And for a proper sports car, the C8 Corvette is delivering excellent fuel economy. Still, you cannot expect that with a sports car you will get 30 miles per gallon.
The C8 delivers 16 mpg in the city, 24 mpg on the highway, and 19 mpg combined. Which are really healthy numbers for a vehicle that goes from 0 to 60 in 2.8 seconds.
C8 Corvette Safety
When it comes to safety ratings, we couldn't find any information about this car. Which is really unfortunate.
But what is known is that this car comes equipped with airbags, traction control, ABS, and other standard safety equipment. If you want, you can also spend more money and purchase some extra safety packages to further improve the safety of your Corvette. But what about the C8 Corvette problems? We will get to that in a moment.
Price Of The C8 Corvette
The base price of the C8 Corvette is $65,500. Just take note that this is the MSRP. So, with all the taxes and other expenses, this price could rise above $70,000. And this is expected. Even though the $65,500 price looks really attractive, the real cost is a bit higher than this estimate.
Also, soon the Z06 is expected to be released as a 2023 model. This model will come with three trims which are 1LZ, 2LZ, and 3LZ. The 1LZ will start at $106,000 while the 3LZ will start at $120,000. But what are the C8 Corvette problems? Well, more on that we are going to discuss in the following chapters.
C8 Corvette Problems
Now let's cover the C8 Corvette problems. We didn't separate a ton of time in this article on them because there are not many serious issues with this model. This is a 2020 model, so 2020 Corvette problems and 2021 Corvette problems are not expected to appear in the near future. But still, there are a few issues that you need to learn about.
1. C8 Corvette Engine Problems
There is a certain batch of the LT2 engine that has problems. More precisely engines that were produced between June 1st and 15th of September. And these are not only the LT2 but also the LT1 and LT4.
As you probably know valve springs are springs that sit on the top of the head and they help close the valves and keep the compression in check. So, when they fail, you might face a loss of compression and also performance loss.
Luckily, Chevy has issued a service bulletin that requires the valve springs to be replaced and a leak-down test to be performed on the engine. And if the engine had further problems, it would have been replaced.
So, if you plan to buy an early production Corvette, make sure that this problem was well sorted out and there are no issues on the car concerning the valve springs. Now let's move on to the next C8 Corvette problems.
2. C8 Corvette Transmission Problems
Even though the Tremec DCT transmission was highly regarded for its smoothness and performance. For some owners, it didn't work out that well.
Namely, there were complaints about the transmission having issues to downshift, hard shifting, and stuttering. Along with these symptoms, there were also some trouble codes as well.
For most people, replacing the transmission fluid helped out. But for some people whose transmission still struggles, GM decided to replace it with a new one.
3. Broken Hydrocarbon Pads
Another very common issue on these cars is the hydrocarbon pads failing. These are pads that are held with the adhesive inside of the intake air box. And sometimes these fall off and then you will be greeted with a check engine light and misfire and MAF codes. So, be wary of this problem as well.
4. No Crank No Start
And the last in our list of C8 Corvette problems is the no crank no start problem. The engine simply cranks for very long and the engine didn't start.
This problem was attributed to the ECM of the car. In most cases, this ECM also known as the car computer needed to be reprogrammed in order for the car to be able to work fine again.
Facts about Chevy Corvette Issues
Powertrain and electrical system problems are the most common complaints made by consumers about the Chevrolet Corvette.
The most dangerous electrical system fault mentioned in the complaints is the frunk (front hood) opening while the car is in motion.
There are 28 manufacturer communications about electrical system issues on file with the National Highway Traffic Administration (NHTSA), including detailed technical service bulletins (TSBs).
Issues related to missing ball bearings in the transmission have resulted in a recall.
An owner from Idaho filed a complaint to the NHTSA warning that the frunk automatically opens while driving the car and that this is a dangerous issue that could cause a disaster.
Another owner from Texas had the front trunk open during a left turn, which could have caused a loss of visibility if the lid had completely opened.
Service Bulletin #22-NA-052 states that the Door Ajar Message can occur and a DTC can be set for no reason.
An owner from Colorado was informed by the dealer that the transmission housing had cracked and that GM already knows about the issue.
NHTSA Campaign Number 22V091000 talks about how the rear half-shaft assembly could be missing a ball bearing, which could result in a loss of drive power and a higher incidence of accidents.
An owner from New Mexico who received the recall notification had to replace the transmission of his sports car, and the dealership confirmed that local dealers were "backlogged with transmission work."
Conclusion
In this article, we have covered quite a bit when it comes to the C8 Corvette. First, we learned about what the Corvette is and why this new model is so popular, and what are its pros and cons.
Then, we covered the specs of the C8 Corvette and learned about the engines, transmission, 0 to 60 time, price, etc. Lastly, we discussed the C8 Corvette problems that are present in this model and how serious they are.
F.A.Q
Now let's answer some frequently asked questions.
Where Are Corvettes Made
All C8 Corvettes are assembled in the US. More precisely, they are assembled in the Bowling Green Assembly Plant in Kentucky. This factory produces about 25,000 units per year.
Is A Corvette A Chevy
Yes, the Corvette is a Chevy. Even though it has its own emblem, the Corvette belongs to the Chevy division of General Motors since its inception in 1953.
How Much Do Corvettes Cost
The cheapest new Corvette right now on the market is $65,500. This is the base MSRP without the taxes involved in purchasing this vehicle. So, when you add all these costs to the MSRP, you can expect to pay somewhere close to $75,000 for a new 2022 Stingray model.
Do Corvettes Have Back Seats
No, Corvettes do not have back seats. All Corvette models since the inception are intended to be purely 2-seater sports cars.
What Is A Mid Engine Car
A mid-engine car is a car where the engine is located behind the driver, but still in front of the rear axle. So, we can say that the engine in a mid-engine car sits between the driver's cabin and the rear axle of the car.
Are Corvettes Automatic
Yes, all C8 Corvettes are automatics. Unlike with previous models where we could see a manual transmission, in the newest model the manual transmission is not there anymore.
Approved Tools
These tools have been tried and tested by our team, they are ideal for fixing your car at home.
AI Car Expert Thinking 

.

.

.