Family fun, raising money for charity and burning rubber… How could such a recipe not make for a grand old time? That's always been the case anytime you're heading down to CarFest. After a most fantastic display last year, CarFest is coming back stronger (and bigger) than ever in 2022. So much so, that they're hosting not just one, or two, but seven entire festivals in one.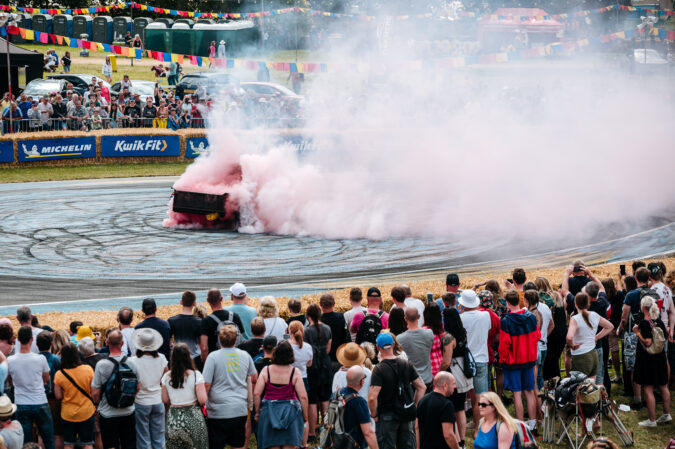 The main event will be CarFest itself, so be ready to mark your calendars. It'll begin on the weekend between July 22nd to the 24th, with CarFest North taking place at Bolesworth Estate in Cheshire. It would then be followed by CarFest South, taking place at Laverstoke Park Farm in Hampshire, also during the weekends, between the 26th to the 28th of August. So, there's certainly much to do.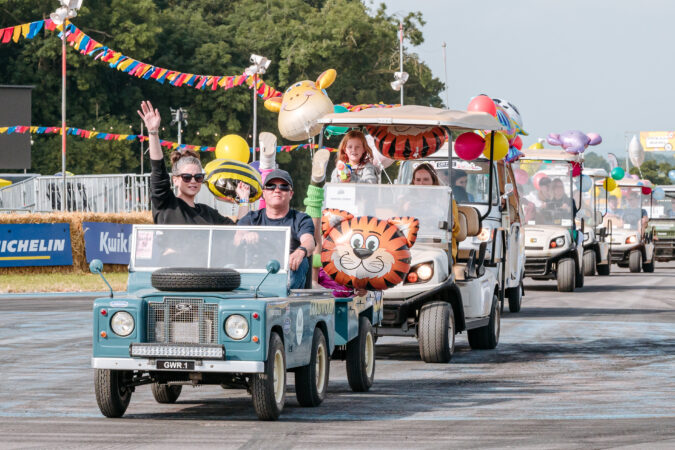 If you like cars, then CarFest is a must-go. For this year, the UK's biggest family fundraising festival, founded by Chris Evans, will be presented by cinch. Their paddock at CarFest promises to be heaven for any wondering car enthusiast. With just as much variety as Goodwood itself, you can find a host of different vehicles to suit your whims… From super-silent EVs to thundering race cars.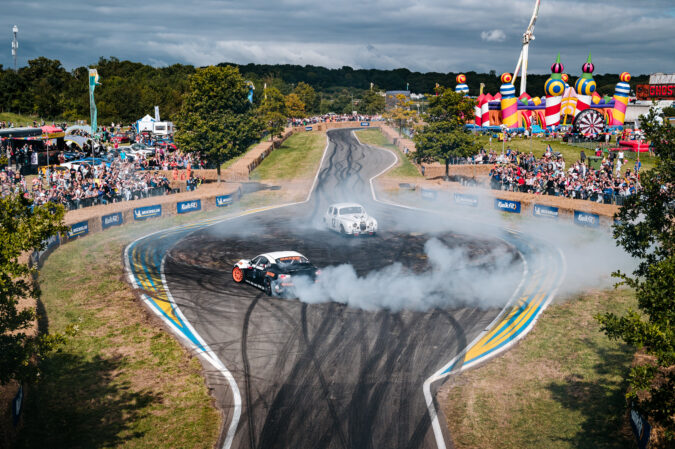 Cars, Cars, And More Cars
Although, cinch isn't the sole proprietor of automotive goodness at the upcoming CarFest. As usual, the folks at Kwik Fit and Michelin have teamed up to honour our deep love for motorsports and all things automotive. Their soon-to-be Kwik Fit-Michelin Track and Track Show events will bring your beloved heroes onto the track for a showdown and some good old fun… Man and machine.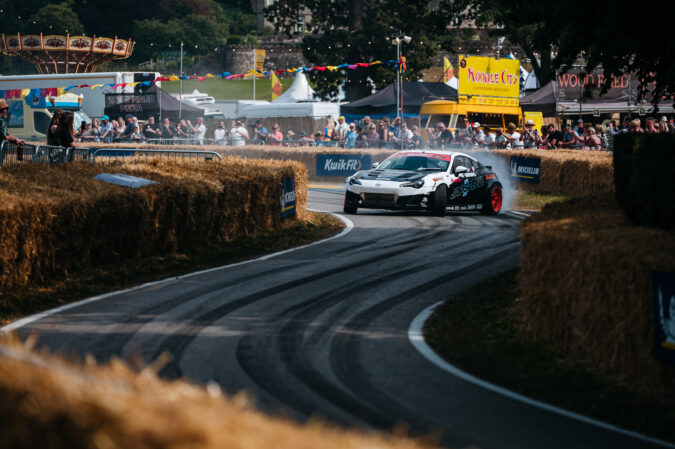 There, you'll be able to get up close and personal with more than 120 cars, past and present. They'll be hosting three shows each day, where you can see these machines go toe-to-toe. Whether you like GT racers or drift cars, there's one for every petrolhead out there. Plus, you'll also have the chance of meeting the men and women who brave these incredible monsters out on the track, as well.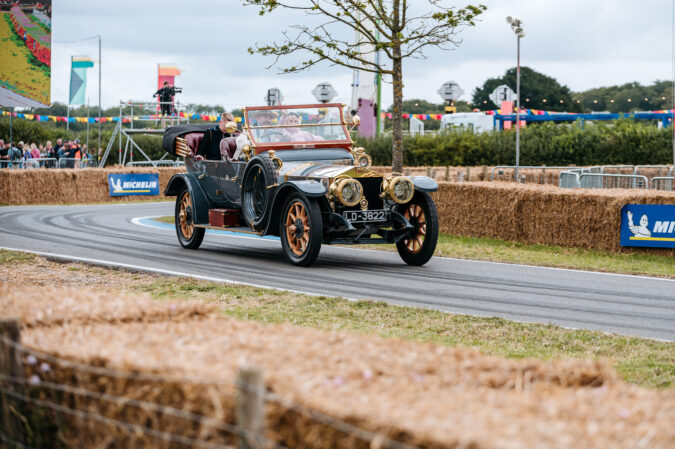 But if the track gets a bit too rowdy, the Kwik Fit-Michelin Motorsport Paddock will at least provide some alone-time between you and your childhood heroes. Let those nostalgia glands tickle as you'll get the chance to see and walk around iconic movie stars like the Batmobile or even Marty McFly's DeLorean. Heritage machines will be present too, in celebration of Jaguar's 100th birthday.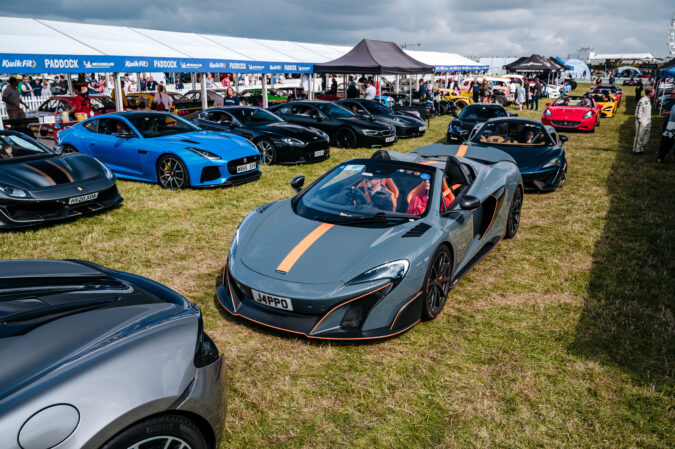 For greater diversity, numerous car clubs will descend upon the upcoming CarFest, too. It's not often that you'll get to see Corvettes stacked up against Figaros. Or, a Deux Chevaux parked on the same lawn as a Lotus. It's one of the few places in the world where you'll get to see such a wide spectrum of cars on the same field. But cinch presents CarFest is more than just any ordinary car show.
Helping Those In Need
There are celebrities, music, shows, workshops, and plenty of great food. Beyond that, festivalgoers also have an opportunity to have loads of fun while also bringing goodness to those who need it the most. So far, more than £20 million has been raised by the past CarFest festivals held over the years for charities. This year, CarFest's organisers are targeting to raise a whopping £2 million.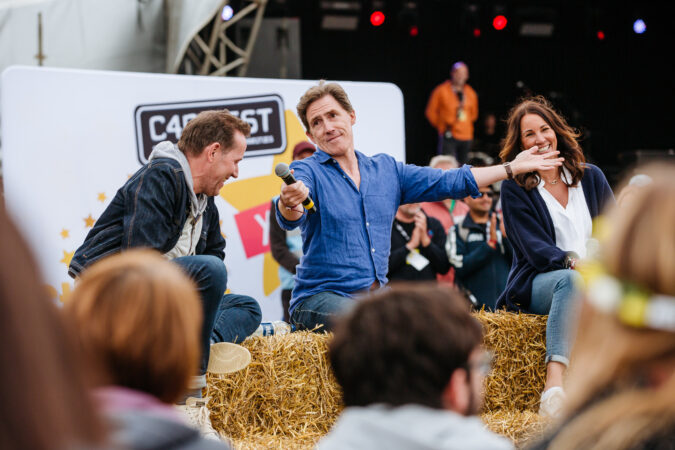 Among the charities present for this year, they encompass raising money for children in need. Plus, going towards cancer trusts, health charities, aiding underrepresented groups, as well as numerous other local charities. It's great to see that CarFest isn't just a festival to create memories and smiles with. Yet, they're also bringing greater awareness to causes that deservedly need our help.