Pack your bags, pump up the enthusiasm, and make space in your calendars because CarFest is back with a bang! Presented by cinch, the festival that revs up hearts and engines alike is set to electrify Laverstoke Park Farm this Bank Holiday weekend from 25th-27th August. Here's a deep dive into what this festival holds for you:
Cinch at CarFest
Committed to making your experience hassle-free and memorable, cinch is pulling all stops. Whether you're an automobile aficionado, an electric vehicle enthusiast, or someone who loves a good old petrol engine's roar, the cinch paddock is where you want to be. And remember to look out for a special treat, curated by Chris Evans himself.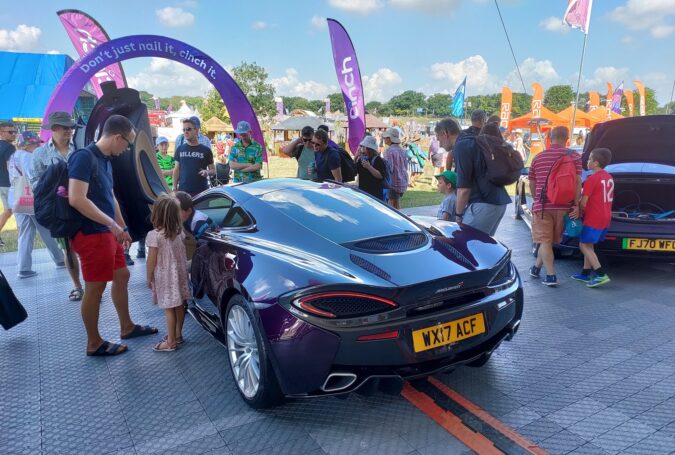 The Kwik Fit-Michelin Track and Motorsport Paddock
Showcasing over 120 cars and spanning 13 mesmerising themes, this track is nothing short of an automotive theatre. Muscle cars to Aston Martins, the Corvette's 70-year celebration to iconic Porsche 911s – it promises a visual treat, combined with the rhythmic roars of the engines. Mike Bushell and Torie Campbell, the track presenters, will ensure that you're updated with every drift, turn, and acceleration.
Car Clubs, Manufacturers and Exhibitors
CarFest 2023 boasts an unprecedented congregation of the finest car clubs, manufacturers, and exhibitors. From BMW to Tesla, Corvette Club to TR Register – it's a showcase of the past, present, and future of the automobile industry.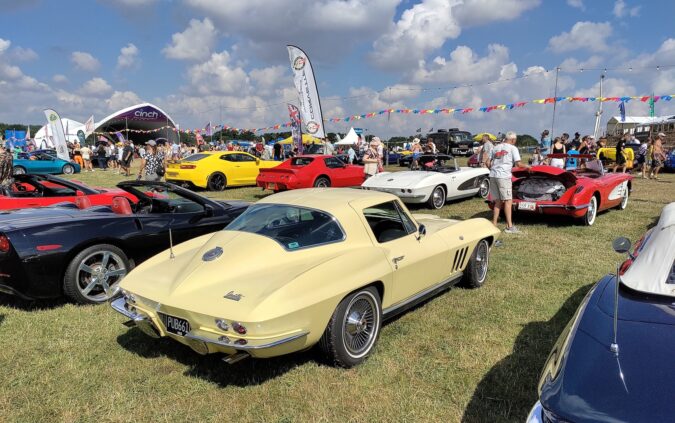 Restoration Garage
For those with a soft corner for classic cars, Richard Hammond introduces The Smallest Cog Restoration Garage. In a challenging feat, Richard and his adept team will restore a classic car in just three days. Thanks to LKQ Euro Car Parts' backing, you can expect this restored vehicle to be nothing short of an art piece.
Sporting Bears Dream Rides
How about taking a dream car for a ride? The Sporting Bears motor club offers this golden opportunity, and their collaboration with CarFest has already raised an astonishing £845,000 for UK Children's Charities. Fancy a ride in a Fast and Furious Chevy Camaro ZL1? Or perhaps the historic 1942 Rolls-Royce Wraith? This is your chance!
The Multi-faceted CarFest
The brainchild of radio presenter Chris Evans, CarFest is more than just a car festival. With seven sub-festivals like AdventureFest, FoodFest, and KidsFest, it's a paradise for every family member.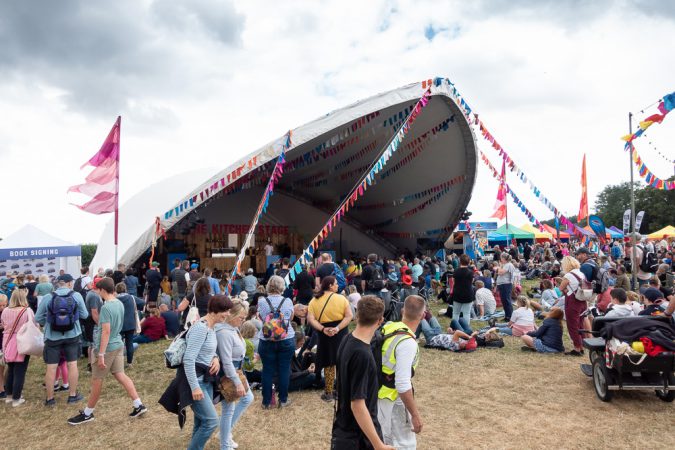 Furthermore, CarFest's noble cause shines through its relentless efforts in raising funds for various UK children's charities. With its inception in 2012, CarFest has already raised a commendable sum of over £25 million for charity partners.
Final Thoughts
CarFest 2023 is a melange of speed, excitement, fun, and charity. So, gear up, because this bank holiday weekend promises a rollercoaster ride of emotions, adrenaline, and unmatched experiences. CarFest beckons you to join the festivity and celebrate cars, music, and the joy of giving. See you there!