Do you own an electric car and you are interested in learning the ChargePoint cost? Well, if that is the case, then you are at the right place because there will be a lot to cover on this topic where we are going to elaborate on everything you need to know when it comes to charging your car to one of the ChargePoint stations.
Having the choice of where to charge your EV has never been easier. Charging stations nowadays are popping up like mushrooms everywhere. Every day more and more charging stations are opened nationwide.
Even though they might be hidden since they are mostly installed on parking lots. When you own an EV, you need to do your own research in order to locate one of these stations. And frankly, this has never been easier with mobile apps. There are the Electrify America chargers, ChargePoint, Tesla superchargers, and more. It is up to you to look and find one of these locations on your mobile phone (with some pointers on how to connect my phone to my car). And we are going to help you out.
First, we are going to learn the EV charging basics and understand what an EV charger is. Then we will cover the three types of chargers that are out there. After that, we will learn what is ChargePoint and how it works. We will learn if you can charge a Tesla at their locations and the ChargePoint cost that we are going to elaborate on in-depth. So, if you want to learn more. Follow along.
EV Charging
Now before we dive into more complex topics and start understanding the ChargePoint cost. Let's first learn more about the basics of charging EV cars. This will be extra useful for beginners who want to purchase an EV car and still haven't figured out where and how these cars are charged. So, let's familiarize ourselves briefly.
So, what is EV charging? Well, as you probably know, each electric vehicle has a battery in it. These are hefty lithium-ion batteries that weigh quite a lot. So, they are very different in comparison to your standard lead-acid battery found in internal combustion engines.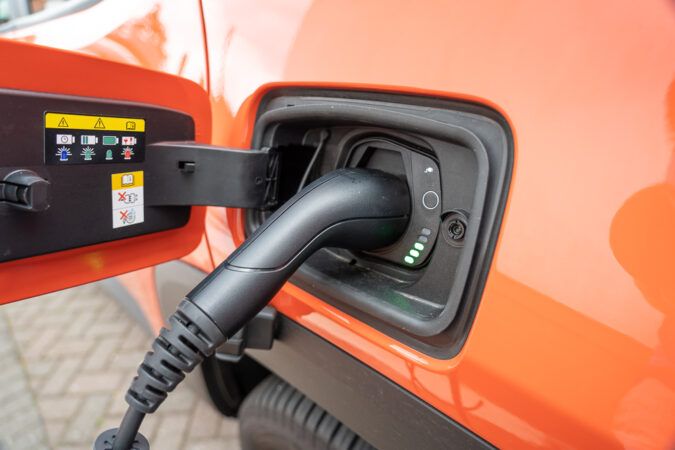 This is why EV batteries are difficult to charge. They demand a ton of electricity in order to be fully charged.
And here the first drawback of owning an EV comes. Which is the charging waiting time. If you plug your car into a regular wall charger (for more insight, check out our guide on how to charge a Tesla at home), you will frankly not get anywhere. Especially if you own a Tesla or other EV with a big battery.
It will basically take days in order to charge it in your garage (fun fact, go check out our overview of the square footage for 2 car garage). This is why charging stations nationwide started to be built and on these charge stations you can charge your EV much faster than on your regular wall charger and one of them is ChargePoint. In fact, there are three levels of charging.
The important thing for you to know is that charging an EV still takes time. Even if you charge it at a supercharger, you will highly likely spend about half an hour over there waiting until your EV reaches 80% of charge. Which is not ideal. But things hopefully improve in the upcoming years. But what is the ChargePoint cost? More on that in a bit.
Charger Types
Now let's dive into the types of EV charging. Knowing what types of EV charging are there will make understanding the pricing and the ChargePoint cost a lot easier.
Also, it will help you determine what type of charging is perfect for you and your vehicle. This is why we are listing all three different levels of charging in the next chapters so you have a better perspective of what type of charging you really need for your EV. So, let's get into it and cover all the different types.
Level 1 Charger
The first type of charging before we cover the ChargePoint cost is the level 1 charging also known as the home charger.
This is frankly the slowest method of charging an EV. But it is perfect if you drive to work five days a week and you need about 30 to 40 miles of charge.
This type of charging is really simple since it is connected to your power 120 volt AC power outlet and then into your vehicle. With each EV you get one of these cables.
The connector for this charger is the J1772 connector. You just plug it into your car and leave it overnight. Then you have a little bit of charge in the morning to take you to work and back.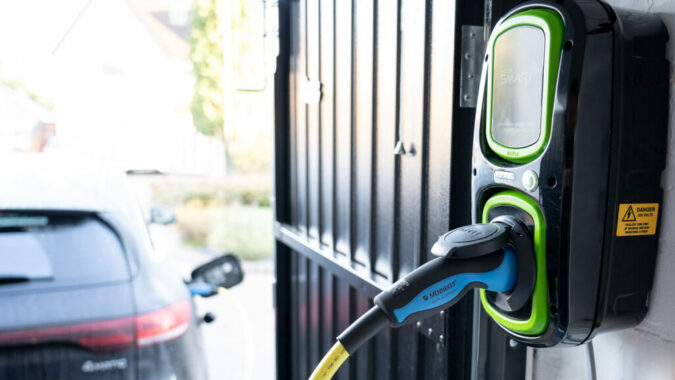 But what is not good is that if you have a longer commute to work. So, in this case, using a charger like this would not be feasible and you will have to look for a charging station to get your car charged.
And this can be somewhat challenging since you spend 8 or 9 hours away and an extra half an hour at the charging station to charge your vehicle.
But what is the ChargePoint cost? Well, more on that we are going to cover later on in the article after we cover all three types of charging.
Level 2 Charger
The next type of charging that we are going to cover before we discuss the ChargePoint cost is the level two charging.
Level 2 charging is a step above the basic wall charger that comes with the car that only is able to charge at 120 volts.
The level 2 chargers are available nationwide at charging stations and they can achieve 240 volts or 208 volts.
What is interesting for you to know is that this type of charger basically uses the same J1772 connector as the level 1 charger. So, does it mean that you would be able to plug this charger into any EV out there?
These chargers can be found at EV charging stations as we mentioned, workplace charging stations if the company where you work has one, or at your own home.
That's right, you can have a Level 2 charger installed at home. And these chargers cost less than $700. What is good is that you can have double the charge capacity with these chargers and get 80 or even 90 miles of charge overnight
What is good though is that ChargePoint has a Level 2 home charger available. It is called ChargePoint Home Flex. You purchase it once and you are using it whenever you want. This charger is 240 volt. This means that it performs quite better than your standard 120-volt charger that comes with the vehicle.
But what about the ChargePoint cost? Well, more on this, we are going to cover later on in this article but first, let's discuss the last type of charging which is the DC charging.
Level 3 Charger
Now let's dive into the next type of charging before we learn the ChargePoint cost and that is the Level 3 charging. Also known as DC fast charging. So, how this type of charging is different in comparison to Level 2 or Level 1?
Well, the first two types are using AC. Which is also known as alternating current and is a lot slower than this type of charging. DC or direct current is a lot faster than an AC charger. And by this I mean it's really fast.
Still a far cry from the speed that we want but we are slowly getting there. The DC charger is also known as a supercharger, could charge a vehicle from 0% to 80% in 30 minutes. Which is rather good. All this is possible because of the 480-volt connection that almost doubles the Level 2 charge speed.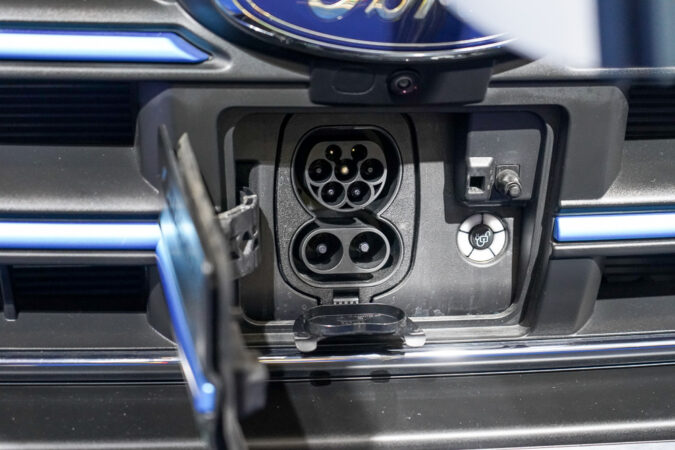 What is worth noting is that this type of charger is not feasible at home. You cannot install a DC charger at your home because the electrical installation will not be able to handle this much power.
Also, this type of charger will require a special connector. Which some of the earlier EV cars do not have. DC chargers often require you to have the CCS charge connector. If you don't have this connector, then your vehicle probably does not support fast charging.
This is why whenever you purchase a new EV, you want to have that fast charging option because with a standard charger, you will wait a lot more at a charging station than with these fast DC chargers. But what is the ChargePoint Cost? Well, more on that in the following chapters.
ChargePoint
Now before we dive into more complex topics such as the ChargePoint cost. Let's first understand what is ChargePoint in general. What makes ChargePoint the way to go when you have an EV?
ChargePoint is a network of EV chargers that has a global presence. More precisely, they operate in 14 different countries across the world including the USA. This is one of the few companies that develop an EV infrastructure to allow owners to charge their EV vehicles.
They were founded in Campbell, California back in 2007 when electric cars (for more insight, check out our guide on the hidden costs of owning an electric car) were not even a thing. But the time worked on their side and the EV market started to grow quite significantly.
And in five years they grew quite significantly. For example, in 2017 they had almost 36,000 charging spots and now in 2022, they have more than 174,000 charging spots. As you probably know, a single spot is only one charger.
And as we learned they add about 2,000 new charging spots per single month. This means that their infrastructure is growing every day.
Nevertheless, they are still growing and they have a big community of satisfied customers that are subscribed to their services and are using them regularly.
And what makes ChargePoint one of the most attractive spots to charge is the ease of use and also the ChargePoint cost which is somewhat lower than some other charging stations.
Everything is done via the mobile app and this app is really easy to use. So, how does ChargePoint work? Well, that's what we are going to learn next. After that, we will dive into the ChargePoint cost and learn more about how much can you expect to pay when using ChargePoint's services.
How To Use ChargePoint
Now as we covered the basics of ChargePoint and learned who are they and what they do. Let's now learn more about how you can use their services.
The first thing you will need to do is to download their app from the Google Play Store or from the Apple App Store depending on what type of mobile phone you are running.
Then you will need to create a personal profile and connect with the app. After you do so, you will be able to look for locations.
You will need to allow the app to use your location to help you out. Once you do so, the app will give all the locations that are available in your area and you will also get the right information on how to charge you will need to get there. In order for you to be able to estimate which of these stations is closest to you.
Then with the help of the GPS, you can find this location. For each location, there are a ton of photos uploaded by users that will help you out in order to locate the charging station.
It is really straightforward and easy to use. Once you get there, you can put your phone if you have NFC enabled, or your credit card, and this will allow the charging station to charge you money once the charging is done.
Then you connect your wallet, plug the charger into the car, and wait for it to charge. Once finished, remove the connector, and then you will be charged for how much energy you spend. It's dead simple to use. But what about the ChargePoint cost? More on that we will cover in a bit.
How To Charge Tesla At ChargePoint
Now before we dive into the ChargePoint cost, let's learn more about if you can use this type of charger on a Tesla.
This is useful to know because there are a ton of people who own Teslas or want to purchase a new Tesla and do not have a Tesla supercharger in their area. And we all know that Tesla has a special charging connector that is only present on Tesla models. So, is it possible to connect your Tesla to a ChargePoint charger?
Well, it is possible. But you will need an adapter. There are adapters for both slow charging and fast charging.
The slow charger adapter as you know works only for chargers up to 240 volts. And more precisely, for this application, you will need a Tesla to J1772 adapter. You just plug the adapter into the charging connector and you will be able to charge your Tesla.
The next adapter that we would like to discuss is the DC adapter also known as a CCS adapter. The CCS adapter will allow you to use fast charging across the country. More precisely, for this application, you will need to look for a CCS to Tesla adapter. Since most of the fast-charging stations are using the CCS type of connector.
You can purchase the adapter online and it is rather affordable. About $250 to be more precise. So, if you don't want to depend on Tesla superchargers and you want to charge your Tesla anywhere you want, getting an adapter will be a good investment for yourself. But what about the ChargePoint cost. More on that in a bit.
ChargePoint Charging Station Cost
So, how much does ChargePoint Cost? Well, the cost really depends. The maximum spending for a single session is $5. This means that you can spend only $5 for a single session of charging.
This is basically about two hours of charging with the slower AC chargers. The ChargePoint cost per kWh (kilowatt-hour – to learn more, check out our guide on how many kWh to charge a Tesla) is about $0,14 on average. Even though during peak hours the prices can rise to $0.26 per hour.
Fast charging or level 3 charging on the other hand is a bit more expensive. And it can go up to $0.30 per kWh according to ChargePoint. But still, take our numbers with a grain of salt since prices change all the time and they could rise or drop.
So, when it comes to learning the exact price of their service, you should test it by yourself. It will not cost you more than $5 per single session. That's for sure.
Then you can compare ChargePoint cost with the cost of other networks like Electrify America or some other charging network that is out there. ChargePoint is still fairly good though since it offers real ease of use and using their service is really simple.
ChargePoint Home Flex
Another thing that we would like to discuss when it comes to ChargePoint cost is the ChargePoint charger that they offer. Also known as ChargePoint Home Flex. Not a lot of people want to spend their whole day at a charging station and want to get a good wall charger that could use to charge their vehicle overnight.
What is worth noting is that this is a special 240-volt home charger that you can purchase and use for how long you want.
And frankly, this charger is a really good investment if you don't want to go and visit charging stations daily.
With this charger, you can charge more than 80 miles worth of charge overnight and drive the car for the whole day. Which is rather good if you are asking me.
Since nobody wants to be stuck in a parking lot waiting for his car to charge for one or two hours per day. This is why if you want to invest in a charger and live more conveniently, this home charger is probably a good idea. Now that we learned the ChargePoint cost, it is time to conclude this article about the costs involved in this charging service.
Facts: ChargePoint – Electric Vehicle Charging Network
ChargePoint has one of the largest electric car charging infrastructure networks in the US, with over 100,000 car charging stations in all 50 states.
ChargePoint's charging stations are compatible with every kind of EV on the road today, from BMWs to Teslas.
EV charger locations can be easily found through the ChargePoint app or website, which provides information about costs, hours of operation, additional fees, and the type of charging connector available at each station.
Some charging stations are free, while others charge per hour, with most ChargePoint stations charging between $4 and $5 per hour.
ChargePoint offers both regular and DC fast-charging stations, with DC charging stations providing faster charging times by directly providing DC power to the battery.
The ChargePoint mobile app allows users to filter for DC charging spots and easily find the one nearest to them.
ChargePoint also offers home charging solutions, with the ChargePoint Home Flex being a Level 2 home charger that can be plugged into an existing 240-volt outlet in the home.
The ChargePoint Home Flex can deliver up to 37 miles of range per hour and can be operated at different amperages depending on how fast the user wants their EV to charge and how much their electrical panel can handle.
ChargePoint charging stations provide a solution to range anxiety for EV drivers, allowing them to easily find charging stations and charge their EVs without worrying about running out of battery.
By installing solar panels, charging an electric vehicle can be even cheaper and more environmentally friendly.
ChargePoint Cost: In Conclusion…
In this article, we learned everything when it comes to charging your EV. First, we covered what is EV charging and why EVs are taking over the country by storm.
Then we learn more about the different levels of charging. As we noted, there are three levels. Level 1, level 2, and level 3 are also known as fast charging.
Then we learned what is ChargePoint and how they work. After that, we learned how you can use some of their services and the ChargePoint cost of using one of their charging stations.
ChargePoint Cost: Frequently Asked Questions (FAQs)
Now let's answer some frequently asked questions.
How Much Does ChargePoint Cost
On average, a kWh of charge at ChargePoint costs about $0,14. Still, prices may vary and could reach $0,30 in some cases, depending on whether you use the standard level 2 charger or you are using a DC charger also known as level 3 charging or fast charging.
Are Tesla Charging Stations Free
Tesla charging stations are not free. In fact, there are four tiers according to their website depending much on how fast you charge your car. The highest tier is 4 which is the highest price per minute. Still though, for some cars produced before 2017 chargers are reportedly free. These are the early Model S and Model X cars.
How Much Does It Cost To Charge A Tesla
On average, it costs about $8 to charge a whole battery. Still, we are talking about the weakest model. The models with bigger batteries will cost to charge a bit more than this. So, prices vary between $8.2 and $18.50 for a full charge.
Are Charging Stations Free
No, they are not free. Electricity is not free anywhere in the world. It cost money to produce. Thus, it cannot be free. Even though, electricity is much cleaner and a lot cheaper than gasoline. For example, you can get a full charge of electricity in a Tesla for $13.5 on average. While a tank of gas could easily cost a few times more than this.
Do You Have To Charge A Hybrid
This really depends if you are running a regular hybrid or a plug-in hybrid. Plug-in hybrids can be charged and can be driven on only electric power. While regular hybrids cannot be charged. If your hybrid is able to be charged, you will have a charging port.
How Do You Charge An Electric Car
Charging an electric car is really simple. You just plug the charger in your car and follow the instructions on the charger's screen. During this process you will have to pay with your credit card since paying in cash is not available when it comes to charging the EV battery.
How Long Does It Take to Charge a Tesla
Charging a Tesla varies based on the model and the charger you're using. At a ChargePoint Level 2 station, a Tesla might take several hours to fully charge. But with Tesla's Superchargers, it can take as little as 20 to 40 minutes for a significant charge. The exact time also depends on the Tesla's battery size and its current charge level.
How Much Does It Cost to Charge an Electric Car
The cost to charge an electric car varies by location, electricity rates, and charger type. At a ChargePoint station, users might pay per kilowatt-hour (kWh) or per hour. On average, the cost can be anywhere from $0.15 to $0.50 per kWh. So, if your car has a 60 kWh battery, a full charge could cost between $9 to $30.
Do You Have to Pay to Charge a Tesla
Yes, most charging stations, including ChargePoint, have fees for using their services. However, some Tesla owners might have free Supercharger credits. It's important to note that while some public stations offer free charging, most commercial stations have associated costs.
How Many kWh to Charge a Tesla
The number of kWh needed to charge a Tesla depends on its model and battery size. For instance, a Tesla Model 3 with a standard range has a battery capacity of around 50 to 55 kWh. So, if the battery is nearly empty, it will need that much energy for a full charge. A longer-range version might need around 75 kWh.
What Is the Cheapest Electric Car
As of writing, various budget-friendly electric cars are available, such as the Nissan Leaf, Chevrolet Bolt, and Hyundai Ioniq Electric. Prices change based on location, incentives, and new model releases. It's essential to check local dealerships or manufacturers' websites for the most current information.
How Much Does an Electric Car Cost
Electric car prices vary based on the brand, features, and battery capacity. You can find some models starting at around $30,000, while luxury electric vehicles might be upwards of $100,000. It's also essential to consider possible tax credits or rebates, which can reduce the overall cost.
How Much Does It Cost to Charge an Electric Car vs Gas
Comparing the cost of charging an electric car to fueling a gasoline car generally shows electric vehicles to be more cost-effective. For example, if electricity costs $0.30 per kWh and gas costs $3 per gallon, a car that uses 30 kWh to travel 100 miles would cost $9 in electricity. In contrast, a gas car averaging 25 miles per gallon would need 4 gallons for the same distance, costing $12. So, electric charging can offer savings over time.
Where to Charge Electric Car
You can charge your electric car at various places. Most commonly, people charge at home using a standard wall outlet or a dedicated EV charger. Public charging stations are also widespread, found at shopping centers, office complexes, and dedicated charging hubs. Apps like ChargePoint or PlugShare help users locate nearby charging stations and provide details about their type and cost.
How Many kWh to Charge a Tesla Model 3
The amount of kWh needed to charge a Tesla Model 3 depends on its variant. The standard range version has a battery size of around 50 to 55 kWh, while the long-range version may require around 75 kWh. If the battery is nearly depleted, it will need this much energy to fully recharge.
How Much Does a Commercial EV Charging Station Cost
A commercial EV charging station's price varies based on its features, capacity, and the number of connectors. Basic Level 2 commercial chargers might start from $3,000 to $7,500, excluding installation fees. However, high-powered stations like DC fast chargers can be more expensive, often starting at $20,000 or more.
Can You Charge a Tesla at Home
Yes, you can charge a Tesla at home. Many Tesla owners use the Mobile Connector that comes with the car, which can be plugged into a regular wall outlet or a higher-powered NEMA outlet. For faster home charging, Tesla offers a Wall Connector, which requires professional installation.
Do You Have to Pay to Charge Your Electric Car at a Charging Station
Most commercial charging stations require payment. The cost structure might be based on time, energy (kWh), or a flat fee. However, some public locations, like city-run parking lots or shopping centers, may offer free charging as a promotion or service to visitors.
What Is a Level 2 Charger
A Level 2 charger is an electric vehicle charger that uses 240 volts, similar to what large appliances like clothes dryers use. It can deliver power faster than a standard wall outlet (Level 1 charger), allowing most electric vehicles to be fully charged in 4 to 8 hours. Level 2 chargers are common both for home installations and public charging stations.
How Much Does It Cost to Charge an Electric Car Per Month
The monthly cost to charge an electric car varies based on the car's efficiency, electricity rates, and how often and far you drive. If electricity costs $0.30 per kWh and you drive an average of 1,000 miles per month, with an efficiency of 4 miles per kWh, you'd need 250 kWh. This would cost about $75 per month in electricity. Adjustments can be made based on your specific rates and driving habits.
Do Teslas Take Gas
No, Teslas are all-electric vehicles and do not take gas. They are powered entirely by electricity and require charging from an electric source.
How Much Does It Cost to Charge an Electric Car at Walmart
Walmart partners with several charging networks, such as Electrify America, to provide charging stations at some of their locations. The cost can vary based on the network and the region. Some may charge per kWh, while others may charge per hour. As of writing, prices might range from $0.20 to $0.35 per kWh or more. It's advisable to check the specific charging network's app or website for the most accurate and current pricing at Walmart locations.
Should I Charge My Tesla Every Night
While you can charge your Tesla every night, it isn't always necessary. Tesla recommends charging your car to about 80-90% for daily use and only charging to 100% for longer trips. Regularly charging to full can affect battery longevity. Setting a routine based on your driving habits and charging needs is ideal.
How Often Do You Have to Charge a Tesla
How often you need to charge a Tesla depends on your driving habits and the specific model's range. If your daily commute is within the car's range, you might only need to charge every few days or once a week. However, if you're taking longer trips or using more of the battery daily, you might find yourself charging every day.
How Much to Install Tesla Charger
The cost to install a Tesla home charger varies based on your home's electrical infrastructure and the installation complexity. The Wall Connector itself costs a few hundred dollars. However, including parts, labor, and any necessary electrical upgrades, homeowners might spend anywhere from $800 to $2,000 or more on installation. It's advisable to get a quote from a certified electrician or Tesla's recommended installer for a precise estimate.