Gone are the days when tightening bolts was done with a 'best-guess' approach. In today's world of precision engineering, having access to a ratchet torque wrench that can be precisely set to a certain torque value is a necessity.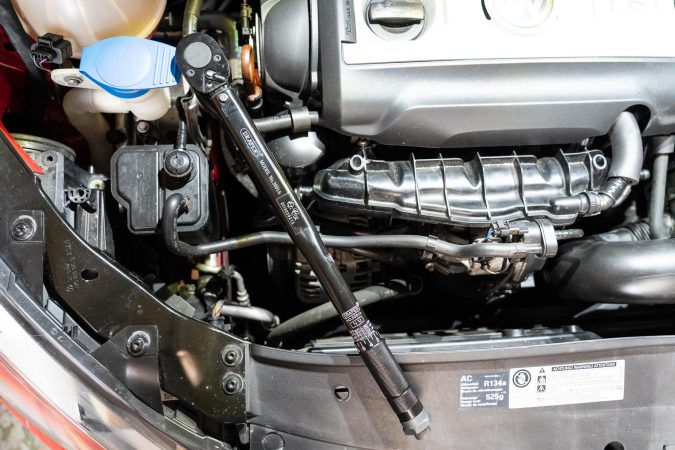 This has many advantages. It allows you to work within recommended tolerances without causing any damage to the bolt due to over-tightening. It also reduces the effort required by letting you know exactly when the correct torque value has been reached so you don't expend more energy than is required. Finding a good ratchet torque wrench with the ability to set the torque value can be difficult though.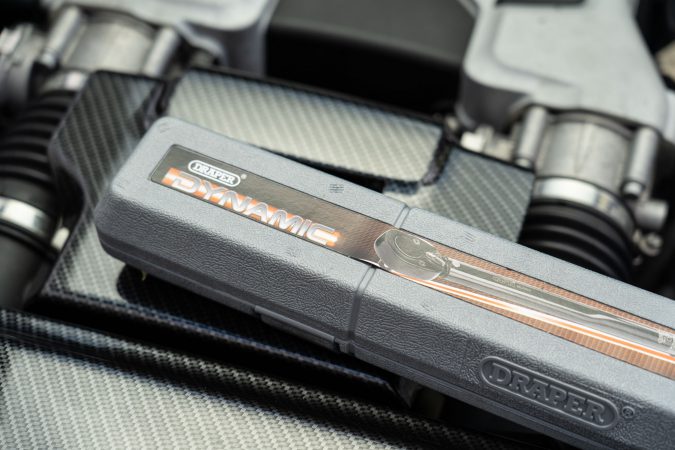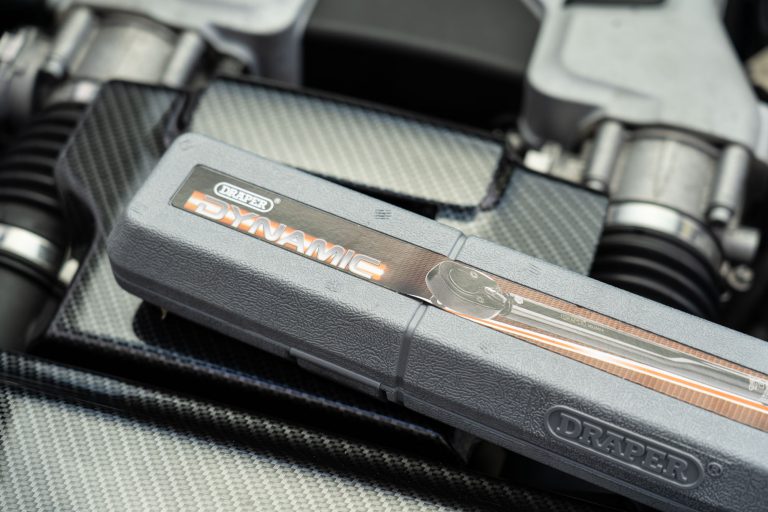 Today we will take a look at the Draper 1/2″ square drive ratchet torque wrench and see if it is worth adding to your tool kit.
Precise control over torque value
A ratchet torque wrench is an amazing tool in itself. This one from Draper is a really refined version of that. The clicks it elicits every time you turn it is quite satisfying to listen and feel. It is a well-built tool but the talking point is its micrometre-style sleeve that allows you to set the torque value quite accurately.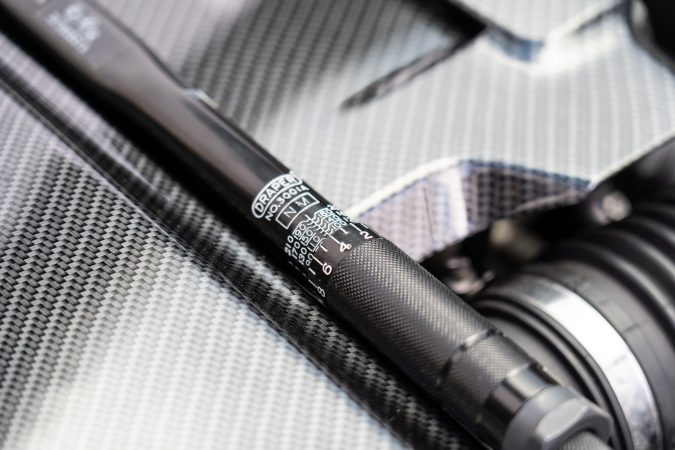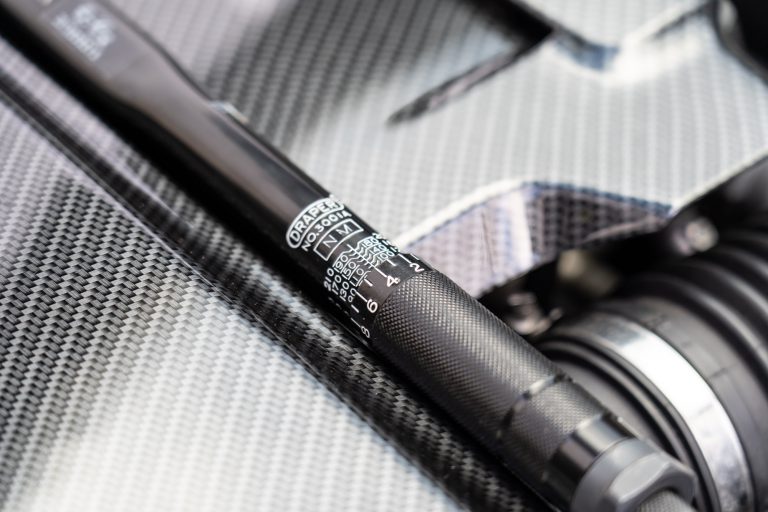 Modern mechanical devices are manufactured to very precise tolerance values and over-tightening a bolt can have disastrous effects ranging from disfiguring the components to rendering it operationally useless. This ratchet torque wrench helps you avoid that. It will notify you as soon as the set torque value is reached with an audible click along with the excellent tactile feel that always keeps you in the loop.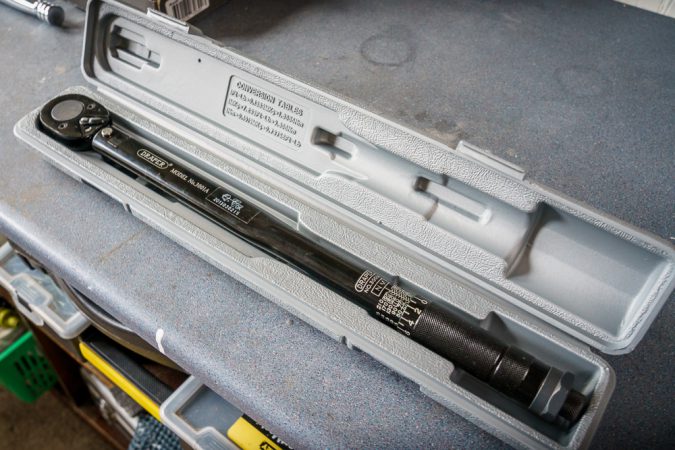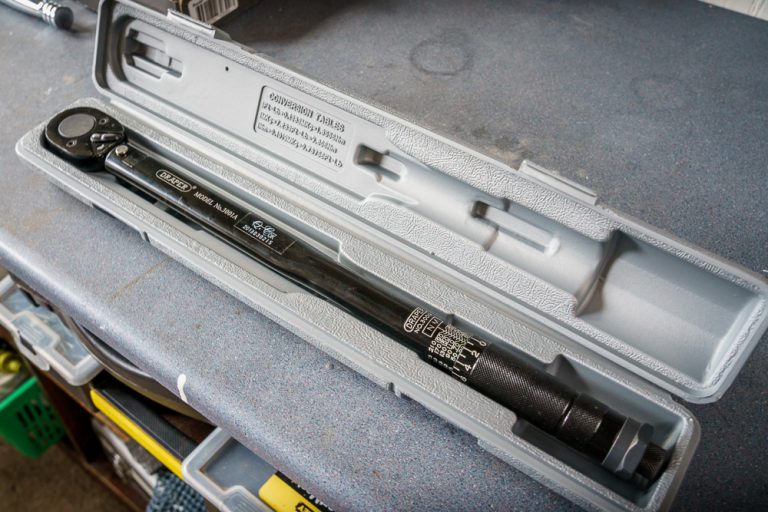 Excellent build quality at a great price
Tools are something that should last for years and even decades. In fact, it is one of those things that can be passed on to the next generation. For that to happen, the tool in question should be built to the highest standards possible. It should be able to withstand the tough life of a tool while retaining the refinement that makes using it a hassle-free experience every single time. The Draper wrench is built along these lines. The craftsmanship is great and the finish is good too. The reversing mechanism is designed well and overall, you get the satisfying feeling that only a high-quality mechanical device can provide.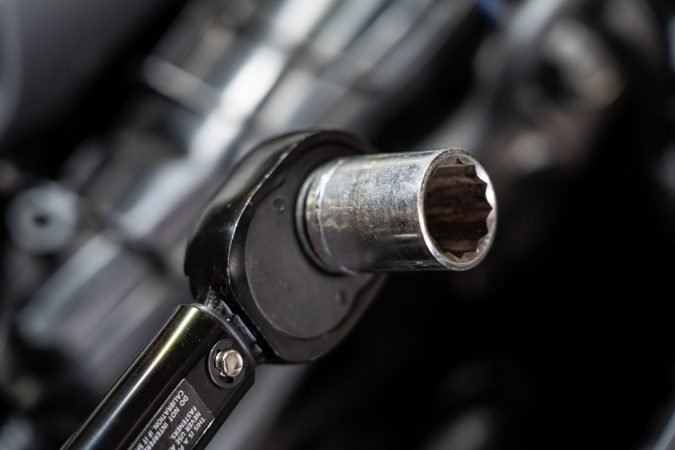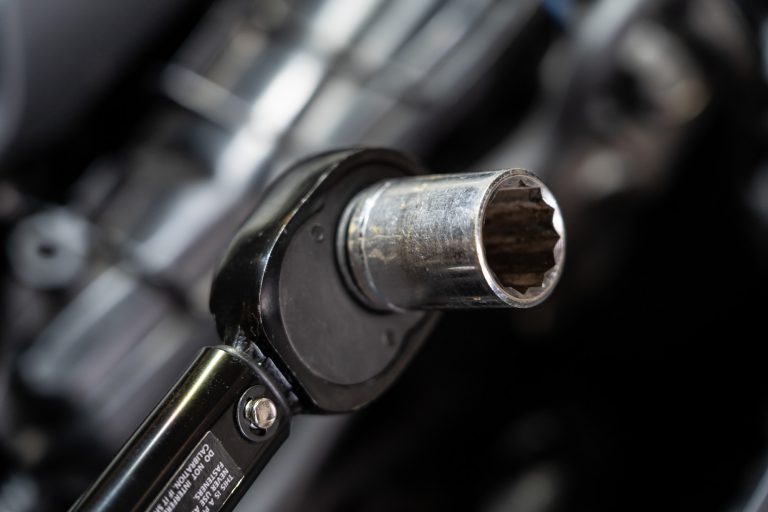 The ergonomics are also good. Weight distribution is fine and holding this wrench does not feel awkward at all as it can with some other chunky wrenches. Price is also an important factor. Anyone can make a superb tool if the price has no limits. The trick is to make something equally good at a price that is accessible to everyone. Draper has done that here.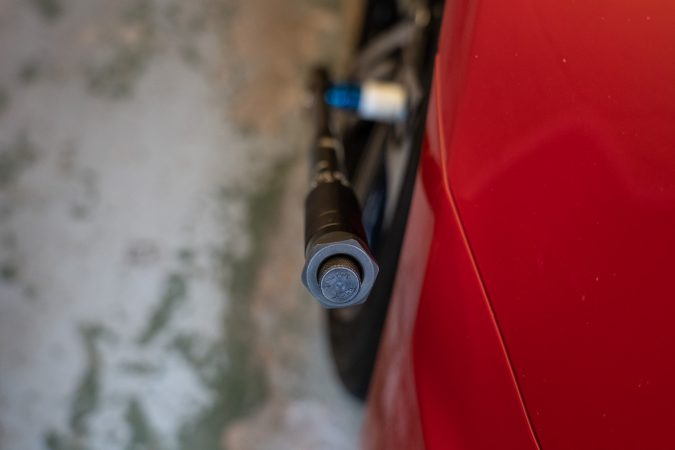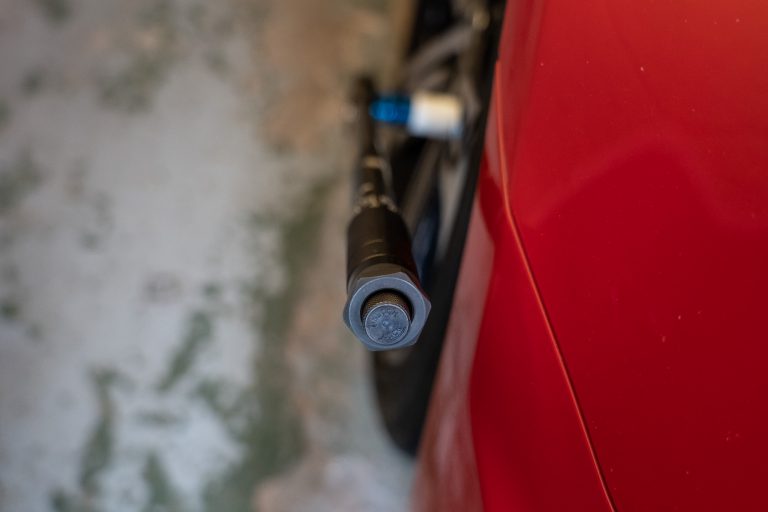 This ratchet torque wrench isn't the most affordable one out there but it isn't too expensive either. It is priced just right and is justified when you consider the quality of this wrench. This is definitely worth considering if you are looking to buy a good ratchet torque wrench. I also have to note that the black coating on the wrench really makes it more appealing than others out there and looks cool whilst using it on the car or just in its safe place in the garage.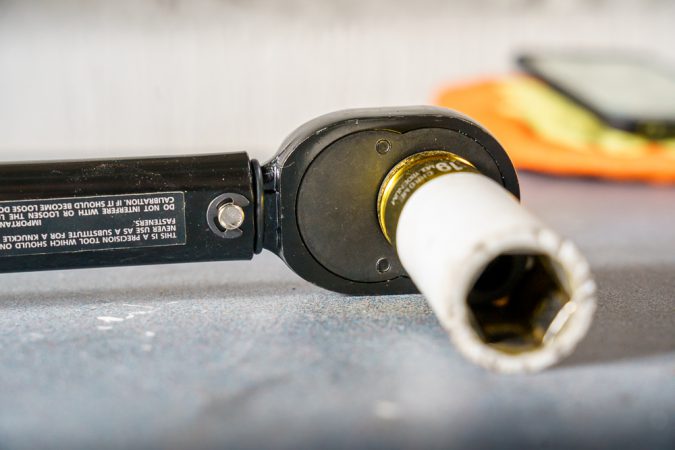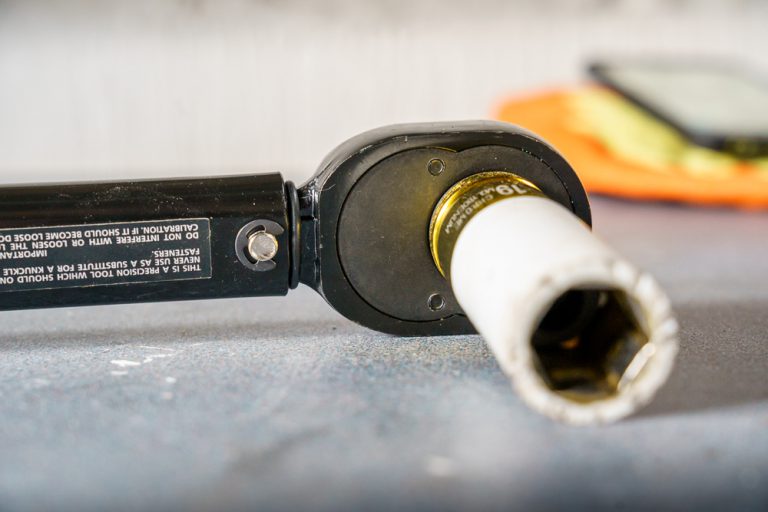 Specifications – Draper 1/2″ Square Drive Ratchet Torque Wrench
Torque range: 30-210Nm/22.1-154.9 in-lb
Weight: 1.66 kg
Dimensions: 49.2 x 8 x 6.5 cm
AI Car Expert Thinking 

.

.

.