One of the most important (and underrated) factors as far as performance is concerned, is the tyres. It's profound to compare the traction, cornering speeds, steering ability, and reliability of a good set of tyres compared to a bad one. Case in point… Porsche's hot 718 Cayman GT4 RS would be a waste if it came with subpar tyres. Hence, its recent tie-up with Dunlop, and their new Sport Maxx Race 2.
If you own or are thinking of getting a 718 GT4 RS (or the less spicy 718 GT4), Porsche has revealed that the Sport Maxx Race 2 will be available as an N2-rated OE option. Quite a fitting choice for some of Porsche's finest GT machines. Specifically, you can now get them in sizes 245/35ZR20 front and 295/30ZR20 rear. But is it worth spending the extra on Dunlop's hottest road-racing tyres?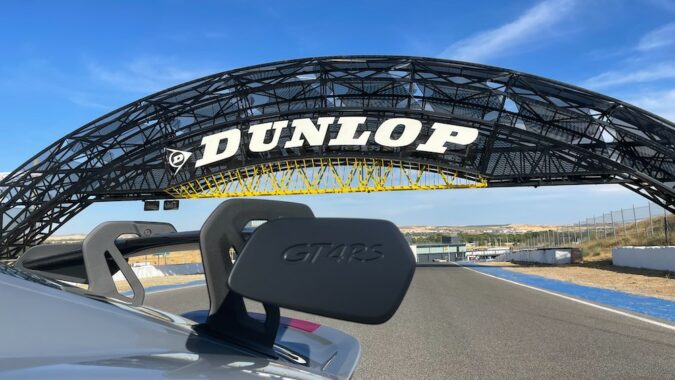 Superior Traction And Top-Tier Cornering
The Dunlop Sport Maxx Race 2 boasts new innovations and designs compared to its outgoing predecessors. It's mainly been developed to tackle high G-forces, offering you supreme grip in dry conditions and balanced cornering. Not to mention, still being comfy enough for you to daily drive your 718. What made this possible was the construction and design of the tyres and compounds themselves.
There's improved lateral stiffness, and block stability, not to mention its resistance to excess flex. Hence, allowing drivers to maintain better stability in high-speed cornering. As well as, more even pressure and load distribution across the tyre's footprint. As such, ensuring that you can enjoy a more precise steering feel. So, if you need to cut down those lap times, maybe these new tyres may help.