In our previous encounters with Edifier, we examined the TWS NB2. It was a fantastic product for the price, and it seems Edifier has followed up on this success with the NB2 Pro, an improved and enhanced version. Has Edifier outdone itself, maintaining its tradition of great value while further enhancing the audio experience? We find out in our Edifier NB2 Pro earbud review.
Build, Design, And Comfort – A Class Above
Right out of the box, the Edifier NB2 Pro earbuds exhibit a sleek, professional aesthetic. These earbuds once again create a premium impression that seems more expensive than their price point.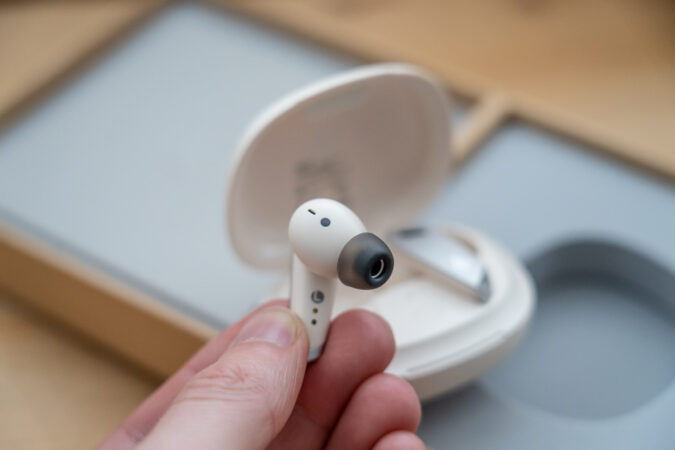 With the brushed metal stem design carried over, the construction of the NB2 Pro remains robust. The silicone ear tips continue to provide a snug fit. The addition of an in-ear infrared detection technology now ensures your music stops the second you remove an earbud and resumes when you place them back in. How's that for smart design?
For those with an active lifestyle, the IP54 water and dust resistance makes these earbuds the perfect workout companion, ready to endure sweat and dirt while you chase fitness goals.
The Technical Aspect – Smarter And More Efficient
Edifier hasn't just rested on its laurels. Instead, it's introduced significant upgrades with the NB2 Pro. First up, the hybrid ANC technology offers better noise cancellation, boasting an impressive -38dB. You can now immerse yourself deeper in your music or conversations even in the busiest environments.
Powered by dual 10mm low-distortion composite dynamic drivers, the NB2 Pro delivers a crystal clear sound and strong deep bass that is truly delightful. The earbuds' sensitivity range is enhanced, allowing for an excellent music experience across the entire spectrum, from the deep lows to the high trebles.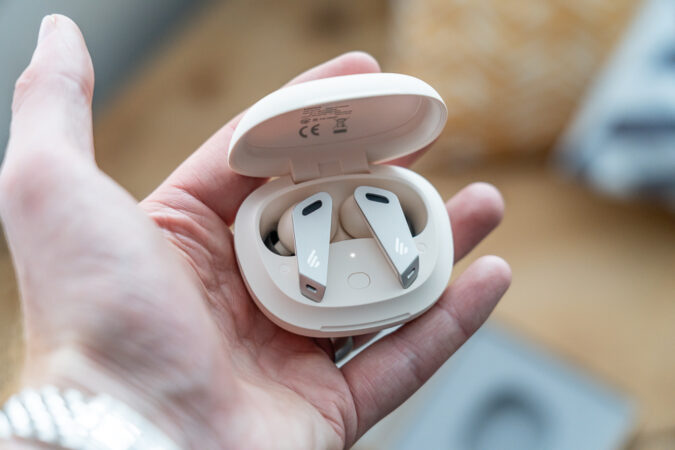 The Bluetooth 5.0 connectivity remains strong, ensuring a reliable link to your devices. A neat addition is the "Game Mode" offering a low latency, a boon for gamers on the go.
The battery life, though on par with competitors, offers fast charging – a 15-minute charge provides 2 hours of listening. Plus, you can squeeze out up to 32 hours of playback time with the charging case with the ANC turned off, a feature worth noting.
Enhanced User Experience – Music In Your Control
Edifier takes user experience to the next level with the NB2 Pro. The Edifier Connect App gives you control over various settings and allows for three different music modes: Standard, Surround, and Game. Depending on your environment or personal preference, these modes could enhance your audio experience significantly.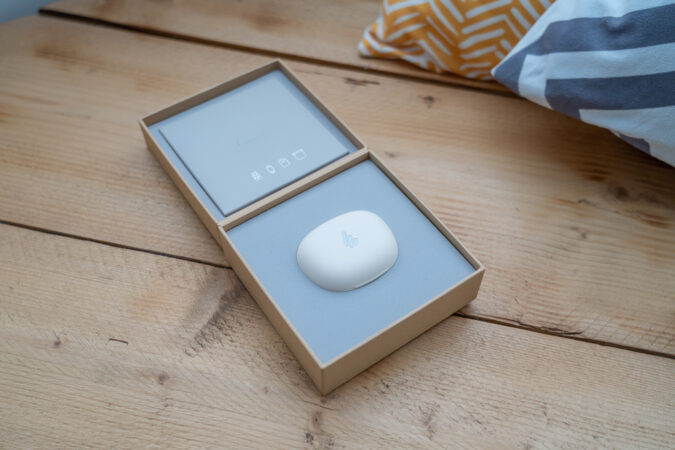 Moreover, the dual-mic ENC ensures crystal clear hands-free calls, blocking out 90% of background noise. Topping it off, the touch control feature remains, albeit a bit fiddly initially, it becomes easier with usage.
Listen Up, Prime Members – An Unbeatable Deal Awaits
Just when you thought Edifier's offering couldn't get any better, it just did. In the upcoming Amazon Prime Days, Edifier is slashing a hefty 40% off the NB2 Pro's price, bringing it down to an almost irresistible £41.99 from £75.99. A superior quality product at such a bargain – this is one deal that you wouldn't want to miss.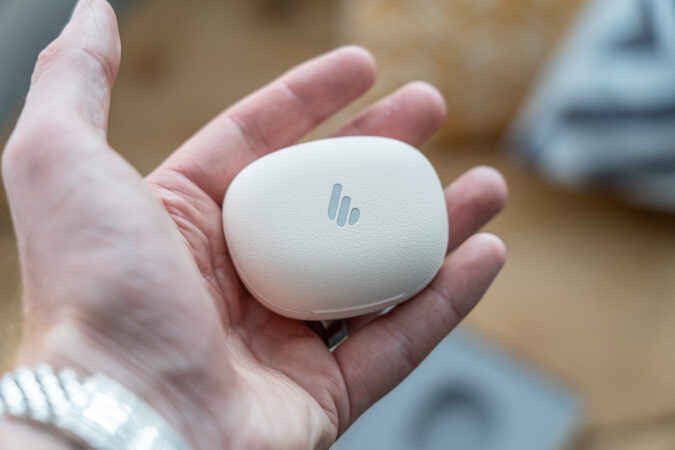 Final Verdict – Improved Quality, Enhanced Experience, Fantastic Price
So, does the Edifier NB2 Pro follow in the footsteps of its predecessor? Undoubtedly, yes. Not only has it preserved the TWS NB2's strong points, but it also expands on them considerably, delivering even better value for your money. With upgraded tech, enhanced user experience, and superior design, the NB2 Pro is a compelling product that is worth more than just a glance. Especially at its upcoming discounted price, it's a deal that's hard to pass up. The NB2 Pro – a quality product that speaks volumes.