A good torch is a must-have in your homes, toolkits, gloveboxes, and wherever else a cylinder can fit. Sure, every phone in the world has one built in, but it can't compare with a dedicated flashlight. It lights up brighter, is more ergonomic to hold, and is certainly more durable. The Energizer ATEX 2D industrial torch is one such bit of kit that you'll appreciate having.
It's a simple, cheap, and robust torch, and works well when you need it to. It primarily takes those large 2D batteries, and thanks to this, Energizer's ATEX 2D lasts a long time. Energizer rates it at 65 operational hours. But if that's not good enough, consider that it's practically a torch that you can use and abuse all you want. Yet, there's little chance that it'll break.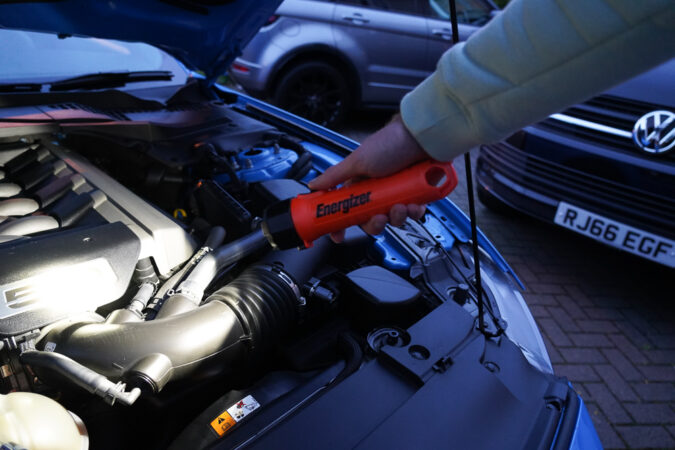 Durable And Long-Lasting
It's been rated to survive drops upwards of 2.5-metres. In addition, it has IPX7 ratings for waterproofing and dust-proofing. And if you're just that hardcore, the Energizer ATEX 2D could even hold up against Cat.1 explosions. Therefore, you can be sure that any sort of impact would've barely left a dent. This makes the ATEX 2D a solid slab of torch to have with you.
The fact that it's bright orange makes it pretty easy to find in a pinch. Speaking of, lighting is another notable highlight, as well. It's very focused on a singular directional point, with that bright beam always illuminating where you're pointing. Thus, it's the perfect companion if you need to inspect those nooks and crannies within a car or take it for a camping trip.