At £55.99, the Karcher 25m hose reel kit provides a solid option for those who need a reliable hose for tasks around the home and garden. With free delivery on all orders over £50, the kit offers a decent value for the money spent.
Versatility
Though I'll be using this primarily for car cleaning, this hose can, of course, serve various general uses as well. Whether you're looking to power a garden sprinkler or connect it to a pressure washer, this hose is up to the task.
Features
The kit comes ready for connection and includes a 25 m PrimoFlex 1/2″ hose, sprayer "Plus," 4 universal hose connectors (3 without and 1 with aqua stop), and a G 3/4 tap adaptor with a G 3/4 to G 1/2 reducer. That all sounds a bit confusing, but basically, it is all you need to connect your hose up to anything else. This makes it quite versatile and user-friendly right out of the box.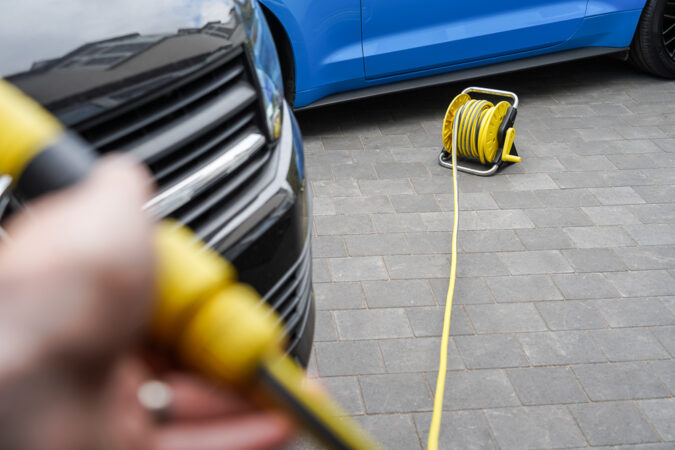 Build Quality
The hose reel frame is robust and is designed to sit securely even on uneven ground. This is a good feature to have, especially if your garden has variable terrain. The hose itself is of good quality and brand new, it certainly looks like a nice bit of quality hose.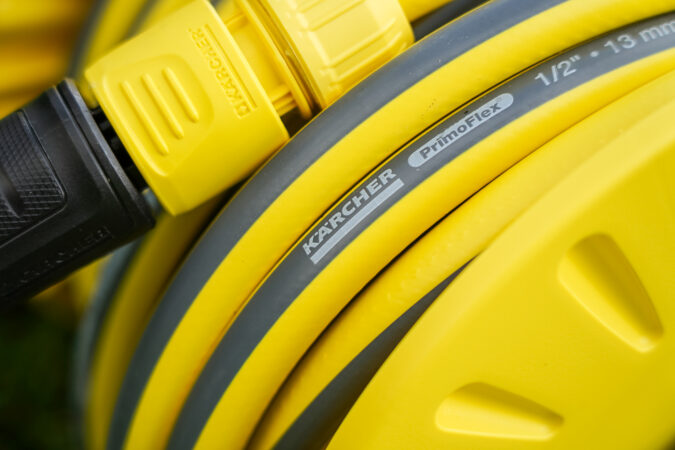 Usability
The reel provides for smooth winding and unwinding, which means setting it up and packing it away is quite straightforward. The hose reel has an optimum width and the distance between the hose and stand legs is optimised for convenient handling.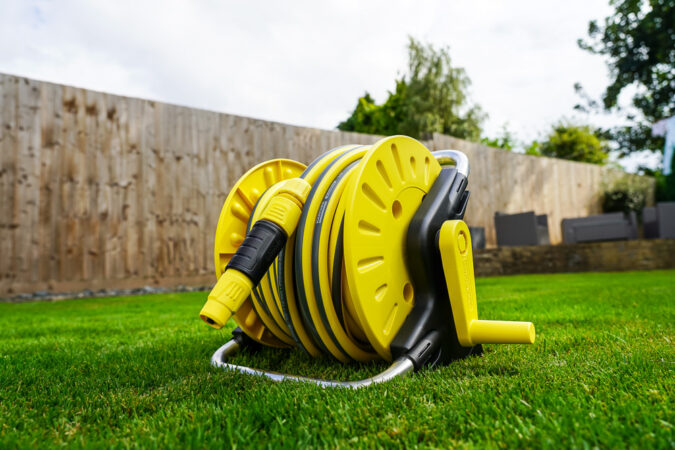 Installation
Wall mounting the hose reel is relatively simple, and the kit includes all the necessary items for a quick installation. If you'd rather not wall-mount it, the reel is also free-standing, which adds to its convenience.
Warranty
One additional perk when purchasing directly from Karcher's UK website is the offer of an extra year's guarantee on Home & Garden products. This does add a layer of assurance to your purchase.
Shipping and Delivery
With a 2-5 working day delivery period, excluding weekends and holidays, the waiting time for the hose to arrive is reasonable.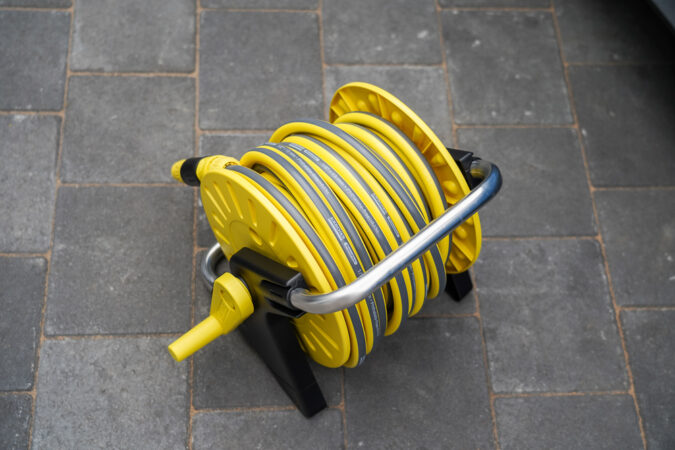 Conclusion
The Karcher 25m hose reel kit is a good standard hose and reel set that performs reliably without bells and whistles. While not something to get excited about, it gets the job done, offering good value for its price tag.
Remember, this is a solid, if unremarkable, choice for your   and car cleaning needs.