A Breath of Fresh Air
Kia is breaking new ground with the interiors of its EV3 and EV4 concept vehicles. The Korean automaker is making waves not just for its sleek and stylish designs but for the revolutionary, eco-friendly materials used in the creation of these vehicles.
In designing the interior of the Concept EV3, Kia's design team drew inspiration from the element of air. The cabin makes optimal use of light and transparency, promising drivers an airy, spacious feel.
In a brilliant display of innovative material usage, the team employed natural fibres for the seat structures, offering a lighter and more streamlined design. These fibres, combined with the 3D Knit technology for the seat covers, offer both visual appeal and zero waste, exemplifying Kia's commitment to efficiency and sustainability.
Grown Not Made: Kia's Step into Bio-Fabrication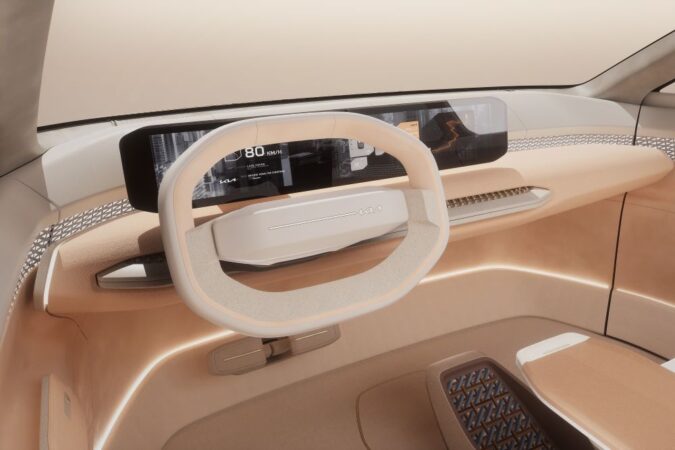 Perhaps the most groundbreaking element inside the Concept EV3 is the console table material, which was, believe it or not, grown! Mycelium, derived from mushroom roots, was the material of choice.
According to Marília Biill, Head of Design at Kia, this bio-fabrication process allows designers to replicate nature's processes, offering shape adaptability and a chance to get closer to nature's essence. This move by Kia to nurture and develop grown materials shows their forward-thinking approach to car design and environmental responsibility.
Earthly Tones and Textures for the EV4
Moving on to the Concept EV4, the earth served as the muse. The team worked magic with 100% recycled cotton, dyeing it with natural elements like madder roots and walnut shells, giving the cabin a range of beautiful tones directly from nature's palette.
To further elevate the EV4's interior, Kia's designers incorporated hand-woven fabric stripes, adding depth and texture to the storage areas and dashboard. A nod to sustainability and aesthetics, the EV4's console table boasts hemp fibres, a sustainable, mouldable, and colour-rich material.
Sustainability: A Core Value for Kia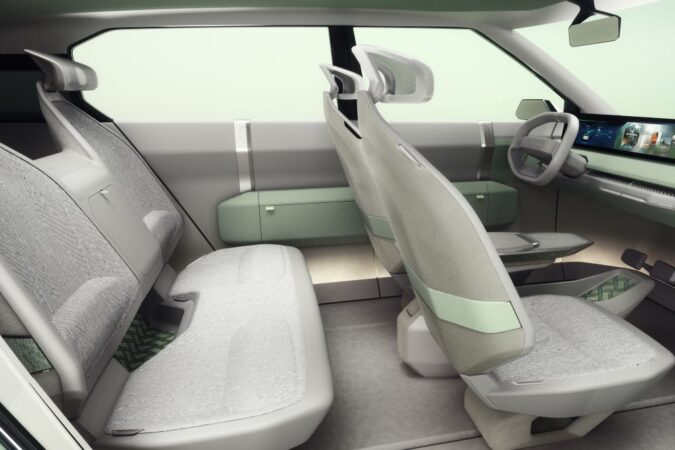 It's clear that Kia's ambition doesn't just stop at these concept cars. The brand has a history of championing eco-friendly materials, tracing back to its use of bioplastic and sugar cane bio-fibre in the 2014 Soul EV. Fast forward to the recent unveiling of their EV9 flagship electric SUV, Kia ramped up its eco-commitment.
They introduced 10 must-have sustainable items for all their new models. These items encapsulate Kia's vision for a greener future. Bioplastics derived from sources like vegetable oils, corn, and sugarcane are incorporated into car components such as dashboards and pillars.
Bio Polyurethane (PU) stands out as a superior leather substitute, incorporating plant-based elements and boasting support, cushioning, and durability. Even the vehicle carpets don't escape this sustainable revolution. They're crafted from 100% recycled PET, with an option to source some materials from recycled fishing nets.
Final Thoughts
Kia's dedication to sustainability is evident in every fibre and fabric choice. Their innovative approach to design, combined with a commitment to eco-friendly practices, sets the bar high for the automotive industry. With these latest concept vehicles, Kia is not just driving us to our destinations but towards a more sustainable future.