The Botvac Connected is a Wi-Fi enabled robot vacuum that is making cleaning easy and very simple. We tested it cleaning the house and car. It works with a smart phone app on iOS and an Android devices, that means you can vacuum on-demand or setup a schedule.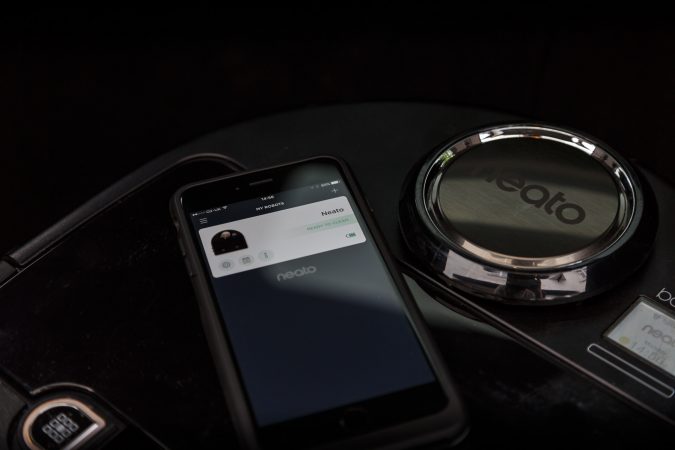 One can schedule the time that they want the robot to clean the whole house using their phone via the Neato app. How nuts is that? You can also pause or stop the robot, and you get immediate notifications once the house is clean. Being Wi-Fi enabled means you can start a clean whether you are at home, in the car or the office.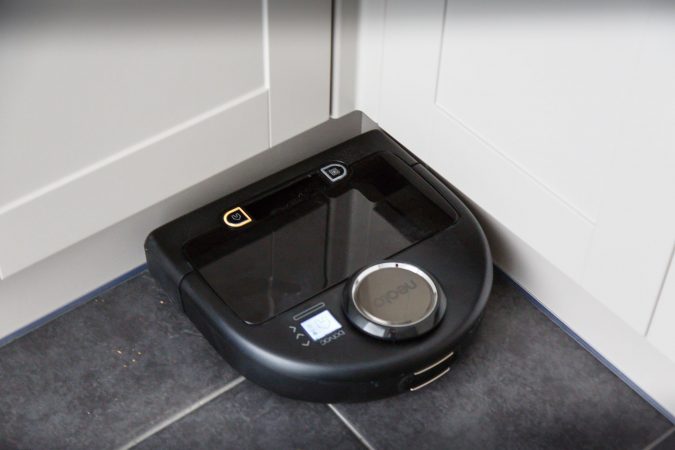 The Botvac Connected has the Following Features:
It is D-shaped and has CornerClever technology, which makes it easier to clean deep into the corners and close to the walls. It cleans the house very well as it manoeuvres around the furniture and other obstacles in the home and if you want it can also be used to clean the boot of your car.
It has larger brushes than circular robots, which makes cleaning under the bed and other hard to reach places where dust collects much easier, hence leaving the surfaces sparkling clean. After it finishes cleaning, it returns to its station and waits for its next scheduled cleaning and for recharge too.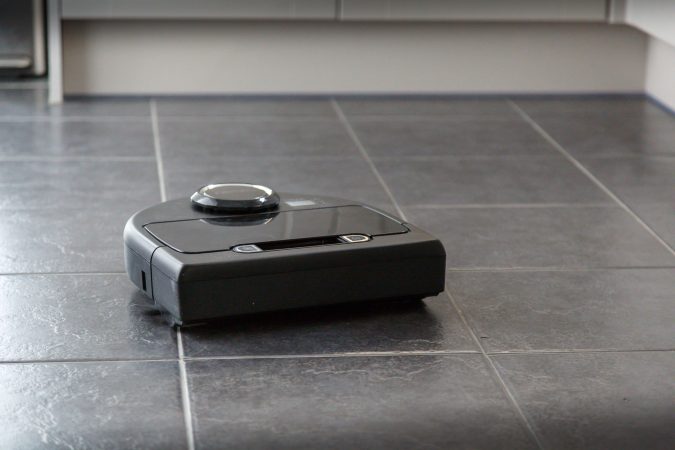 The robot has LaserSmart mapping and navigation, which enables it to scan and map the room, plan and clean methodically without bumping around as it detects real time objects.
It has two powerful suction cleaning modes that one can choose, i.e. Eco mode if you need a long quiet, energy saving cleaning run and the Turbo mode if you need a super powered cleaning with a maximum of hair, dirt and debris pickup.
It has a new ultra performance filter which pops out easily and extra filter screen which keeps the dirt where it belongs and also makes it easier to clean the robot.
It has a long lasting Li-Ion battery that runs for more extended periods, i.e. 120 minutes in Eco mode and the Turbo mode 90 minutes. When the battery runs low, the Botvac Connected knows how to return to its charging base, charges itself, and it automatically resumes cleaning where it had left off and finishing the job.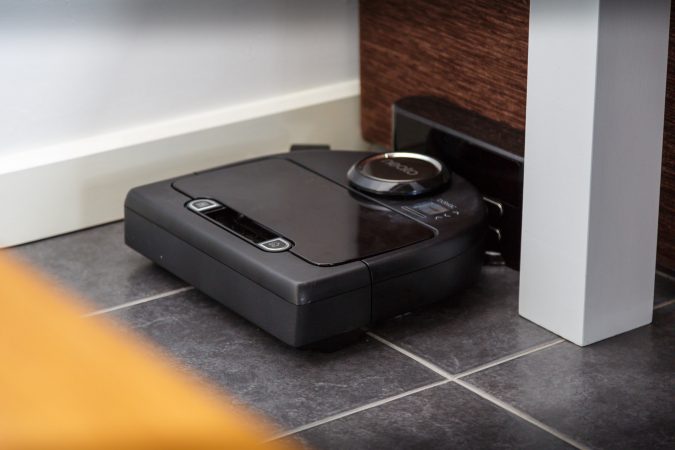 Verdict
The Botvac did a solid job of cleaning the house after a little bit of prep work removing small items that the robot would run over. But once we got used to it running around the house daily, we no long have to do any vacuuming. How good is that?
The Neato also offers a one-year limited warranty for the robot and 6 months for the battery. This Botvac Connected vacuum is a bit pricey as it is selling for £689.99 but it cleans better than any other robot in the market and buys back your time… It starts to make sense.