Have you started looking for a new or used Nissan and you want to learn more about the Nissan reliability? And find out whether Nissans have issues or if they are a good purchase? If that's the case, then you are at the right place because there will be a lot to cover on this topic.
Performing proper research whenever you try to go out there and purchase a vehicle is your number one priority. Cars have a ton of issues. Especially older cars, the older car, the more problems you can expect.
This is why your task is to find the car that has the least issues possible and make sure that you do not do a bad investment. Especially nowadays when everything is getting so expensive and cars have significantly have gone up in value. This is why we are will do our best to help you out when it comes to Nissan vehicles and their reliability.
First, we are going to learn who Nissan is, and then we will learn more about the Nissan reliability. We will focus on the most popular models out there and see what are their common problems and their overall reliability score. So, if you want to learn more before you purchase your future Nissan, follow along till the end.
Who Is Nissan (And Why Question Their Reliability)?
Now before we dive into the Nissan reliability and learn how good their cars are, let's first take a look at who is Nissan in the first place. Knowing more about the brand history is a good thing before you decide to spend money on a car. This is how you will learn more about if they are a good investment or not. So, let's get into it.
Nissan is a Japanese carmaker that is present in the US market since the late 60s, first as Datsun and later on as Nissan. They are the sixth larger producer of cars in the world. So, we can say that they know how to build cars.
In the beginning, they owned a couple of dealerships but soon after when the oil prices increased and the regulations got stricter in the 70s, the business of all Japanese carmakers basically exploded in the US. And that is the case ever since.
Nissan is a really popular brand here in the US and has a ton of presence through its dealerships across the whole country. Their most famous models are the Fairlady Z series as well as the Skyline GT-R from which everything started back in the day.
But nowadays they offer a variety of products. Namely, sedans, SUVs, coupes, and even pickup trucks. So, we can say that they have a car for almost every segment. But what about the Nissan reliability? Well, more on this we will cover later after we learn where Nissan is making their cars.
Where Do They Produce Their Cars?
Now let's cover another topic before we dive into the Nissan reliability and that is where Nissan is producing their cars for the US market. Knowing this will make your purchasing process quite easier since you are buying an American product.
Nissan's main assembly factory is located in Smyrna, Tennessee. This factory was opened back in 1983 and since then it produces 10+ million vehicles. This factory employs more than 8,000 employees.
In this factory, there are a number of models that are assembled. Namely, the Altima, Maxima, the LEAF, Rogue, and Pathfinder.
Their second assembling factory is located in Canton, Mississippi. This factory was opened in 2003 since the demand for Nissan models in the US was increased by a big margin. The Canton factory employs more than 6,000 people and creates many other jobs in terms of logistics and other things that go in hand with the carmaking business.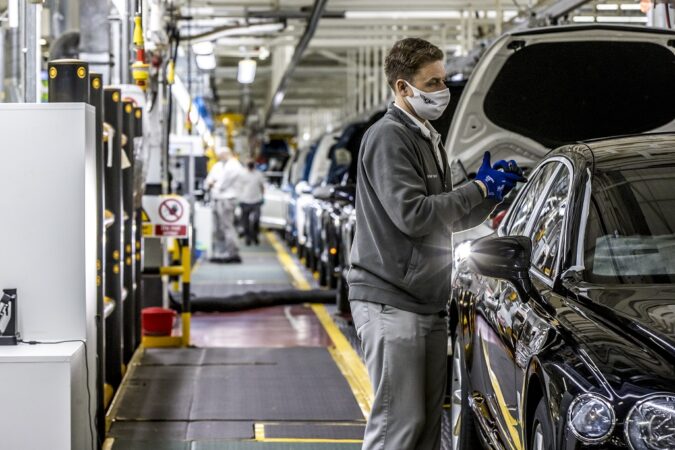 This factory located in Canton assembles the Altima, Murano, NV Cargo, Frontier, Titan, and the Titan XD models.
What is also worth noting is that Nissan also has a powertrain assembly factory in the US. More precisely in Decherd, Tennessee. This plant was opened back in 1997 and is assembling all of the engines for the US market. More precisely the engines for the Titan, Rogue, Armada, Altima, and also the electric motor for the Nissan LEAF.
Almost every model, except for the sports models like the GTR and the Nissan Z is made here in the US. But what about the Nissan reliability? Well, more on that we are going to cover in the following chapters, where we will cover the most common Nissan models and their common problems and also the reliability.
Are Nissans Reliable
Now let's learn more about the Nissan reliability. In the following chapters, we will go through the most popular Nissan models in three categories. Sedans, SUVs, and trucks.
We will cover the basic specs and all the essential data on the common problems that these cars had throughout the years and we will give our Nissan reliability score, so you have a better understanding of whether this model is the one for you or not. So, let's get into it.
1. Nissan Versa
The first model that we are going to cover when it comes to the Nissan reliability is the Versa. The Versa is a small family car that is produced by Nissan since 2006.
This model in different markets is known as the Almera but for the US market, it is named the Versa. This model precisely is manufactured in Nissan's plant in Mexico.
The present model was introduced in 2019 for the 2020 model year and frankly if you are on the market for a small family sedan. The Versa is probably one of the best all-around cars that you can get. And most importantly, it is a really cheap and affordable vehicle.
The present generation is the third gen of the Versa. There are three levels of equipment that come with this model. The first basic trim is the S, then there is the SV and SR.
The engine that comes with the Versa is a 1.6L inline-4 engine that produces 122hp and 114lb-ft-of torque. And it comes with a 5-speed manual or single-speed CVT automatic.
The Versa has an excellent fuel economy of 27 MPG in the city, 35 MPG on the open road, and 30 MPG combined
The base model has a starting price of $16,000. Which is a really good deal for what you get for the money. But what about the Nissan reliability? More on this in a bit.
Nissan Versa Common Problems
The biggest problem with the Nissan Versa that greatly affects its reliability is the CVT automatic transmission.
These transmissions were notorious for failing. More precisely the years 2012 to 2014. Avoid these model years when it comes to the Versa because you don't want to replace a transmission. A new unit will cost you about $3,500. Which is basically almost half of the price of the car.
What is worth noting is that since 2014, there were no major issues reported with the Versa. Especially the newer models that are after 2017. Based on data from carcomplaints.com, there are basely any reports on issues with this car.
Nissan Versa Reliability
Overall, this car is a trusty old beater if you purchase it used. And the Nissan reliability score on this model is fairly good.
We rate it at 8/10, not perfect but close to being perfect. Just make sure that you avoid the CVT models produced between 2012 and 2014 And you will be all good.
2. Nissan Altima
The second Nissan model that we would like to discuss is the Nissan Altima. The Altima is probably one of the all-time best sellers from Nissan.
This is a sedan for those who don't know which is a level above the Versa. So, if you need a bigger car than the Versa, this is the model that you are looking for.
The Altima is produced since 1992 and is still the number one car for a lot of Americans. Through the years the Altima has developed a good and also bad reputation at some points.
But even though it is a mixed bag for some people we really think that it is a good car. There are some years though that are worth avoiding. But more on that in the following chapter when we will cover the problems.
What is worth noting is that the present Altima is in its sixth generation and the present model was introduced in 2019 for the 2020 model year. This model is powered by a 2.5L engine that is producing 182hp and 178lb-ft of torque. It is paired with a CVT automatic. The pricing starts at $25,000.
Nissan Altima Common Problems
When it comes to the Altima's common issues it is worth mentioning a few of them. More precisely problems with the 2002 model. This model loves to drink a ton of oil and this can cause the engine to catastrophically fail. And not only that, but it will also ruin your catalytic converter as well. So, you would like to avoid the 2002 and 2003 models.
The 2005 model has a fair share of problems as well. More precisely problems with the motor mounts. They tend to wear out prematurely and cause the engine to shake a lot.
2009 is the next problematic year and for this year, the biggest problem was the steering wheel failing to lock. This resulted in the inability of the driver to lock up the steering wheel, there were more than 450 complaints about this problem.
The 2013 and 2015 models had problems with the CVT automatic transmission. The transmission would simply fail altogether and cause really expensive repair for the owner. So, better avoid these years at all costs. After that, there are no major issues reported.
Nissan Altima Reliability
So, what is the Altima overall Nissan reliability score? Well, we would say it is a solid 7/10. Newer models are patched out really well.
But if you are purchasing an older model, you might face some issues running it. This is why we would recommend you avoid these problematic years that we listed. Especially the years when the CVT transmissions failed quite often. Now let's move on to the next car.
3. Nissan Rogue
Now we came to possibly the most problematic model overall when it comes to the Nissan reliability. And that is the Nissan Rogue.
The Nissan Rogue is a small crossover SUV that was introduced in 2007 for the 2008 model year. As of the moment of speaking the Rogue is in its third generation. The present generation was introduced in 2020.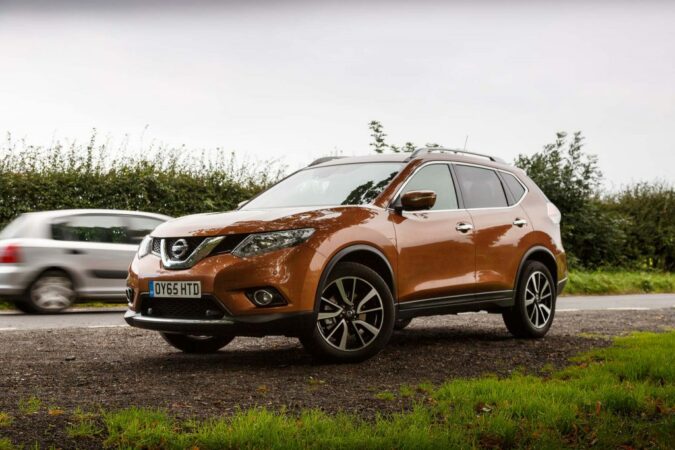 The Rogue comes equipped with a 2.5L inline-4 engine that is producing 181hp and 181lb-ft of torque. This engine is paired with a single-speed CVT transmission.
The Rogue comes in two variants. A 2WD and 4WD model. The base model price is about $25,000. And prices rise for the other models. The Platinum for example costs about $37,000. But what about the Nissan reliability? More on that next.
Nissan Rogue Common Problems
When it comes to the Rogue. We can say that this model is plagued with transmission problems since its inception.
This was one of the first models that came with the CVT transmission and these problems start from the 2008 model year and up until 2014. Then the failures are probably patched according to the car complaints website.
But still, even newer models have problems with vibrations caused by the transmission. So, if you don't want to deal with transmission issues, we would advise you to avoid the used models from 2008 till 2015 or 2016.
The 2018 model year also had issues with the brakes. As owners reported the brakes activated automatically.
On the 2015 model, there were also reports concerning the A/C heater. It just stopped working and had to be replaced. Overall, these are the major issues. But what about the Nissan reliability? More on that next.
Nissan Rogue Reliability
When it comes to the reliability of this model, we would give it 6/10. Mainly because it has notorious issues with the transmission that range from 2008 until 2015.
You can see that by yourself if you look at carcomplaints.com and look for this model specifically. So, if you want to get a Rogue, go for a newer model that is above 2015.
4. Nissan Pathfinder
Another popular Nissan model that we would like to cover is the Pathfinder. The Pathfinder is a mid-size SUV and frankly, it is one of the most popular options in this segment.
Unlike the Rogue which is tormented by problems, the Pathfinder performs fairly well through the years. Even now after five generations, there are not is not a lot to tell about problems concerning this model, even though there is one big issue that we will cover.
The present generation of the Pathfinder was unveiled in 2021. This model is based on the Nissan D platform.
It comes equipped with a 3.5L V6 engine producing 284hp and 259lb-ft of torque. In terms of transmission, it comes equipped with a 9-speed automatic with overdrive. This means no CVT and no problems, thankfully. The starting price is $35,000 for the base model.
Nissan Pathfinder Common Problems
When it comes to the Pathfinder, there is hardly anything to tell about the problems that are troubling this model. Since there are not many of them. And most of the issues are pretty minor.
There is one minor issue though. And that was the problem with the 2005 model. This was a widespread defect on all Nissan models that came with this transmission.
What happened was the complete failure of the transmission that plagued this model. Coolant lines leaked into the transmission and caused major catastrophic damage. Models between 2005 to 2008 are most concerning when it comes to this issue. So, you better avoid them at any cost. But what about the Nissan reliability? More on this next.
Nissan Pathfinder Reliability
When it comes to the reliability of this model, we would happily give it a solid 9/10. This model is really good when it comes to the reliability aspect.
Mainly because it doesn't have the notorious CVT transmission and implements a classic torque converter automatic.
5. Nissan Frontier
The last car that we are going to cover, which in this case is a truck is the Nissan Frontier. The Frontier is a cute little truck manufactured by Nissan.
This truck basically is a mid-size pickup truck. This means that it is a bit smaller than the Nissan Titan or Ford F-150.
This truck has been with us since 1997 and at the moment is in its third generation. The present generation is also known as the D41, was introduced in 2021 and this model is still fresh. This means that there are no major concerns with it. Even with the older models, there are some issues. But more on this in a bit.
What is important for you to know is that the newest model comes equipped with the 3.8L V6 engine. This engine produces 310hp and 281lb-ft of torque. In terms of transmission, we can tell you that this model is using a 9-speed automatic. So, no problems there. But what about the common problems? More on that next.
Nissan Frontier Common Problems
When it comes to the Frontier, we can say that there are no major problems with this model. The biggest concern similar to the Pathfinder previously is the coolant leak into the transmission.
This was a factory defect that happened on 2005 to 2007 models. Coolant simply leaked into the transmission and ruined it. The only way to be safe is to check if the transmission was recalled. If not stay away from trucks made during these years.
Another downside of older Nissan Frontiers is the issue with the paint. The paint simply starts to chip away and the clear coat falls off. So, you will need a respray.
Nissan Frontier Reliability
When it comes to the Nissan reliability, we can say that the Frontier is a reliable model and we would happily give it 8/10.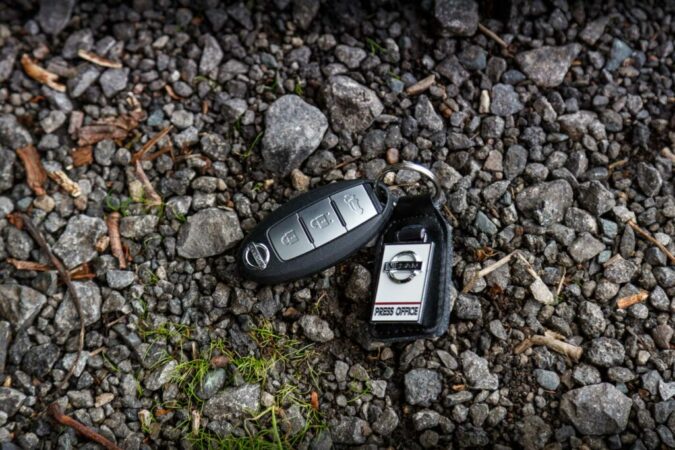 This model is the way to go if you want a small truck and you don't want to get a Chevy, Dodge, or Ford. Just avoid the problematic years from 2007 to 2008 and you will be good to go. Also, these are the common problems that we discuss, before you purchase, you still need to do an inspection to determine if the car is good or not.
Nissan Cars: Facts You Need to Know
Nissan produces a wide range of cars, including midsize sedans, SUVs, trucks, and electric vehicles like the Nissan Leaf.
Nissan's quality and reputation vary depending on the model, with some models receiving high ratings while others get poor ratings.
Nissan has a Reliability Rating of 4.0 out of 5.0, ranking 9th out of 32 automobile manufacturers, with an average of 0.3 trips to a repair shop and a 13% probability of a severe repair.
Nissan cars have received excellent safety ratings from both NHTSA and IIHS, with several models receiving the Top Safety Pick+ rating.
Nissan owners can expect to spend about $500 annually on repairs and maintenance, with low annual maintenance costs compared to the average of $652 per vehicle in the market.
Nissan is considered a good option for used cars due to their low maintenance costs, reliability, and good build quality.
With regular servicing and care, Nissan cars can easily reach 300,000 miles, and they were named one of the top ten most durable cars in 2020.
Nissan cars have an overall average combined fuel efficiency of 24 mpg, with certain models exceeding 30 mpg, and they are built for gas-powered vehicles that deliver performance comparable to that of electric vehicles.
Nissan produces high-performance vehicles like the Nissan GT-R, which has a twin-turbo V6 with either 565 or 600 horsepower and can accelerate from zero to sixty miles per hour in 2.9 seconds or less.
Some of Nissan's most reliable models include the Nissan Rogue, Nissan Murano, Nissan Sentra, and Nissan Versa, which offer high reliability and safety ratings, spacious interiors, and good fuel economy.
Conclusion On Nissan Reliability
In this article, we have covered quite a bit when it comes to the Nissan reliability. First, we learned who is Nissan and learned more about its history and plants across the US.
After that, we focused on 5 Nissan models and learned their specs, their common problems, and years to avoid as well as the Nissan reliability. We gave each of these models a reliability score.
F.A.Qs On Nissan Reliability
Now let's answer some frequently asked questions.
Where Is Nissan From
Nissan is a car brand from Japan. Until the 70s they were known in the US market as Datsun but soon changed their name to Nissan and that stuck until the present day.
Who Makes Nissan
Nissan is made by Nissan. Nissan does not have a parent company. The Nissan corporation basically owns the Nissan brand and is manufacturing cars under that badge. The cars for the US market are primarily produced inside of the US. Even though there are models like the GTR that are imported from Japan since it is not feasible to have a production line here in the US only for this model.
Where Is Nissan Made
Most of the Nissan models are made here in the US. The Altima, Maxima, Pathfinder, Titan, and Frontier are all made in the US. There are also other models like the Versa, GTR, and the Nissan Z which are imported into the US from Japan or from other countries where Nissan has factories.
Is Nissan A Good Car Brand
They are a relatively good brand I must admit. Even though they have some quality control issues and because of this their reputation softened a little bit in the last couple of years. Also, problems with the CVT transmission were present. Still, they are not a bad brand if you are asking me.
Why Are Nissans So Cheap
They are cheap probably because they want to regain some of the lost reputation and want to offer customers a good value for their money. Which is a good marketing strategy. So, you should use this chance and grab a Nissan for a good deal.
How Long Do Nissans Last
They last as any other car would last. Approximately 150,000 miles. That is the life expectancy for most cars out there. Even though some cars easily outmatch these numbers go far in the 200,000-mile territory with no problems whatsoever.