The Nissan Hyper Punk Unveiled
Talk about turning heads! Nissan has just pulled the wraps off its latest electric brainchild, the Nissan Hyper Punk. This gem, unveiled just in time for the Japan Mobility Show, isn't just your average electric vehicle; it's a blend of style, innovation, and self-expression.
For the Content Creators and Innovators
Are you an artist, influencer, or just someone who breathes creativity? Nissan seems to have had you in mind when designing the Hyper Punk. The electric compact crossover is aimed squarely at those who value a seamless blend of the virtual and the real. Think of it as your mobile hub, where the boundaries between what's inside and out blur.
What's even cooler? The Hyper Punk's vehicle-to-everything system. It not only allows you to juice up your devices on the move but also share your car's energy at community events or with fellow creatives.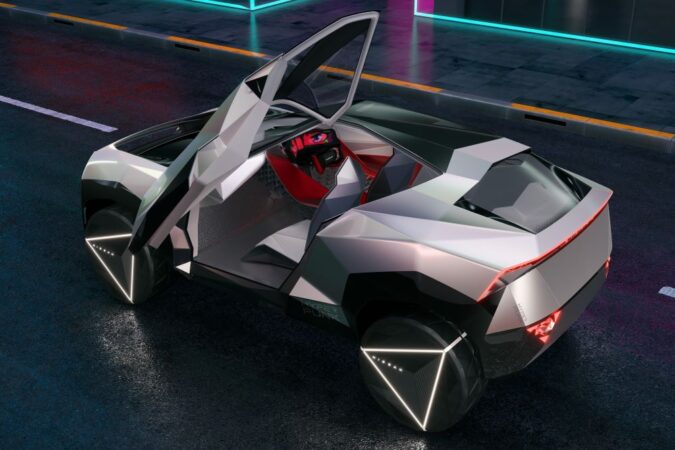 Where Design Meets Digital Art
Step inside, and you're met with an interior like no other. Drawing inspiration from traditional Japanese origami, the design elements fuse digital artistry and real-world aesthetics. Got a favourite spot in town?
The onboard cameras will snap it up and, thanks to some nifty AI, transform it into a manga-style graphic, ready to be showcased on a triple-screen setup that wraps around the driver. It's the perfect example of reality blending with the metaverse.
And that's not all. Nissan has integrated AI and biosensors in the headrests that gauge your mood, making sure the cabin's vibes, from music to lighting, keep you in the creative zone.
Distinctive Exteriors
The Nissan Hyper Punk isn't just about the interiors. Its exteriors are equally captivating. With a mix of multifaceted and polygonal surfaces, combined with a silver hue that changes as you move around it, this car is all about standing out.
The chunky 23-inch wheels and the dynamic design, which breaks away from the usual minimalist approach, echo the vehicle's underlying theme: self-expression. And those little touches, like the polygon-inspired headlights and tail lamps seamlessly blending into the body, reinforce the Hyper Punk's unique stance.
Spot the Hyper Punk in Tokyo and Fortnite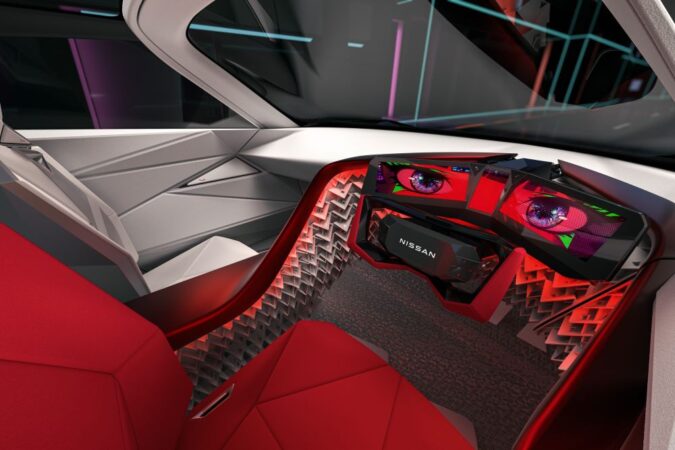 Here's the icing on the cake for fans both in Tokyo and in the virtual world.
From today, a digital 3D billboard in Tokyo's bustling Shinjuku district will showcase all four of Nissan's EV concept cars, including the Hyper Punk. And for the gaming enthusiasts? Brace yourselves. From October 25, these electrifying concepts will also make their way into the world of Fortnite for some virtual cruising.
Whether you're zipping through the streets of London or off-roading in the Scottish Highlands, the Nissan Hyper Punk seems to be the kind of electric ride that promises to keep up, all the while letting you flaunt your style and zest for innovation. The future of electric cars sure looks exciting!