Peugeot, which is more well-known for its urban eco cruisers and cutesy city cars, isn't afraid to let its hair loose every so often. They've dabbled in the racy arts of rally and endurance racing, as well as F1 for decades now. Adding to that provenance, remember that back in 1895, Peugeot won the world's first timed race, ever. That long lineage of tradition is where its latest incarnation draws inspiration.
Meet the 9X8 hypercar, which will soon join the ranks of the World Endurance Championship's new hypercar class. It's just as extreme as you'd expect, and being a Peugeot, similarly quirky. For a start, how about the fact that this out-and-out racer doesn't even have a rear wing? Just so we're clear of how crucial that is… No car has ever won at Le Mans without a wing since 1971, half a century ago!
No Wing, More Power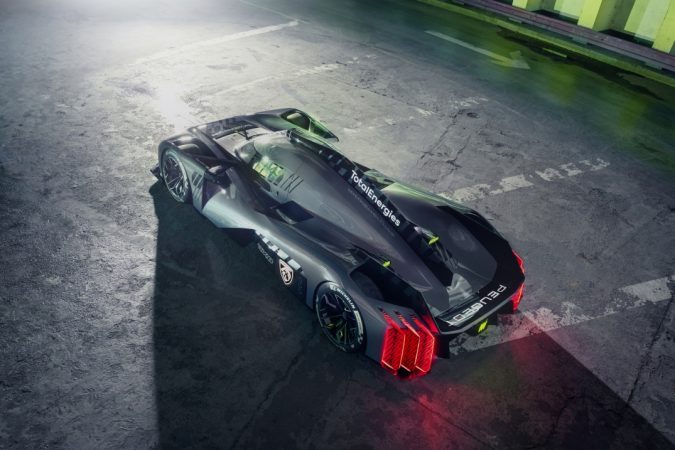 Yet, that left-field audacity is what's always set Peugeot apart. Although, we can imagine that those folks working on the 9X8 haven't completely forgotten about aerodynamics. Compared to Peugeot's old Le Mans racers with their V10s and V12s, the 9X8 has downsized quite a bit. Still, it doesn't mean that they've neutered this angry lion. Underneath, you'll find a pokey hybrid V6 engine.
The mid-ship, 2.6-litre, twin-turbocharged mill cranks out around 680hp. This is supplemented by an electric motor-slash-generator up in the front, adding another 270hp. Thus, working in tandem with a clever all-wheel-drive system. As far as looks are concerned, the 9X8 is a winner in my books. With that being said, let's hope that the 9X8 is just as fast on tarmac, as it looks in the flesh.