The Renault 4 is no doubt one of the most iconic vehicles ever made. In total, over 8 million of them were built and sold across 100 countries. It's a car that can traverse thick woodlands or harsh deserts just as well as it ferried you along a metropolitan street. As humble as it might appear, it indeed was a machine that moved entire nations. Soon, it might return once more.
After being discontinued for 30 years, Renault is bringing it back. For now, they're showing off a concept, but if we ask nicely, they might put it into production. Whatever your thoughts may be that automakers are cannibalising a historic nameplate and slapping it onto a crossover, at least Renault is making it uber-cool. And, as quirky of an electric SUV as the 4L originally was.
A Quirky Electric Crossover For The Masses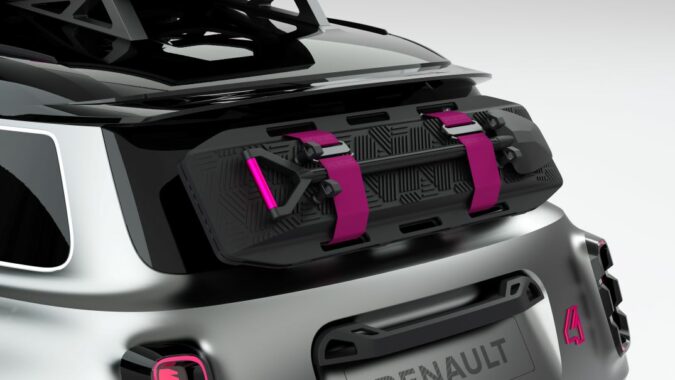 Renault's 4EVER Trophy concept car is certainly daring, bold, and quirky. Just like the 4L and its rugged looks, the 4EVER is taking it up a notch. Clearly echoing rally-inspired vibes, you might have spotted its reinforced body panels. As well as, a generous amount of suspension lift, a roof rack (with a spare tyre), and some extra kit in case you're caught between a rock and a hard place.
It sort of looks like a rally racer or a dune buggy. In fact, even the bonnet has huge venting for the radiator. In addition, short front and rear overhangs for maximum off-roading. You'd even get a built-in tyre compressor, too! While EVs are quite a bit heavier than a typical off-roader, Renault's been pretty clever with the 4EVER, going as far as using carbon fibre to save weight.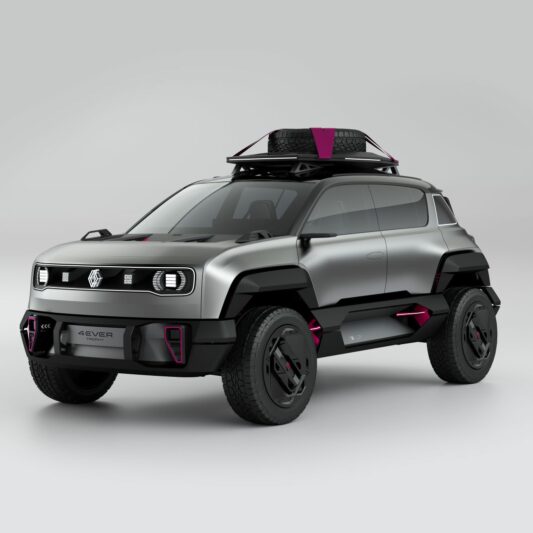 AI Car Expert Thinking 

.

.

.