Cleaning up this 10-year-old Golf GTI will be a challenge. The car hasn't been that well maintained and many parts need to be treated. I will run through the process we took to restore the car's paintwork below:
Deep Car Wash – Restore Car Paintwork
First things first, I used a strong soapy mix of Turtle Wax Max-Power Car Wash Shampoo. I filled the bucket to the brim in preparation of cleaning the surface of the car a couple of times over.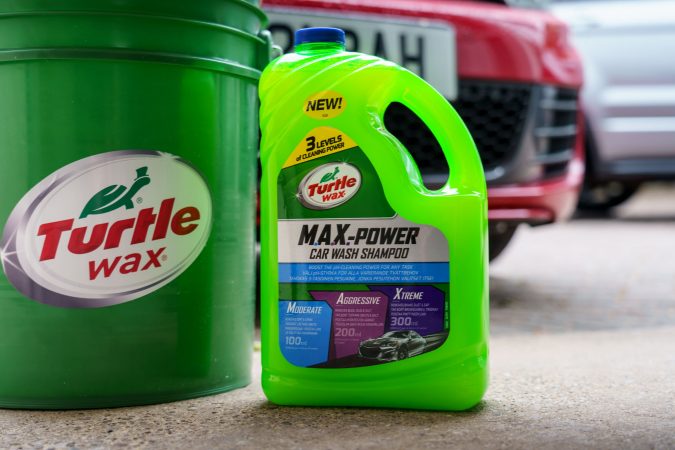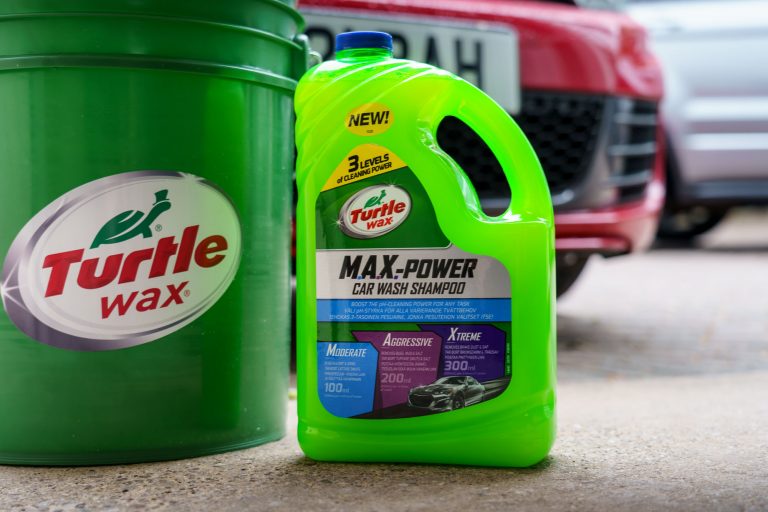 I hosed it down, then went around every panel with a lambswool mitt, working free any dirt or grime on the car. Most of the dirt on the panels came off without any issue. But there were certain areas between the panels and around the window seals and sunroof etc that needed some extra scrubbing.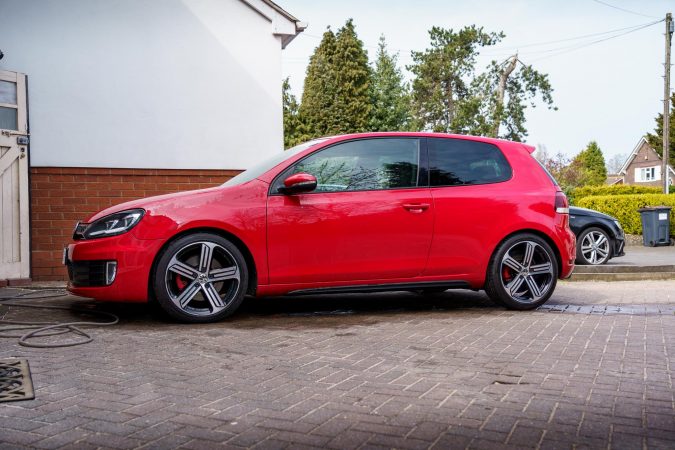 Concentrating on the sunroof seal here, I used a gentle brush to get the green grime off and applied extra car wash shampoo. It came off fairly easily.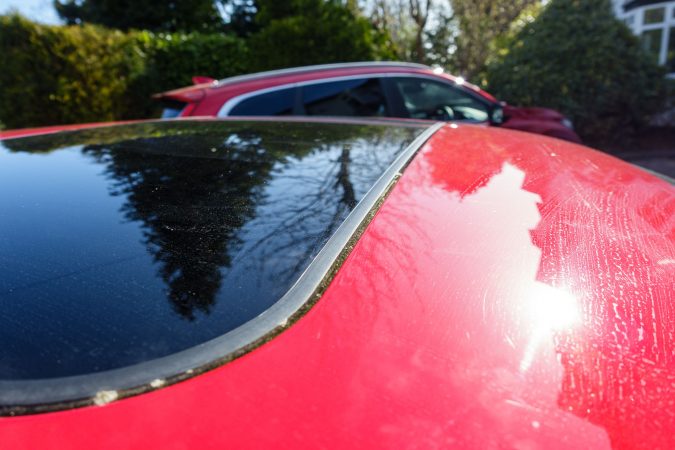 When going over the Golf for the second or third time with the wash mitt, the Turtle Wax Max-Power Car Wash Shampoo really helped to clean the paintwork and give the car a new shine.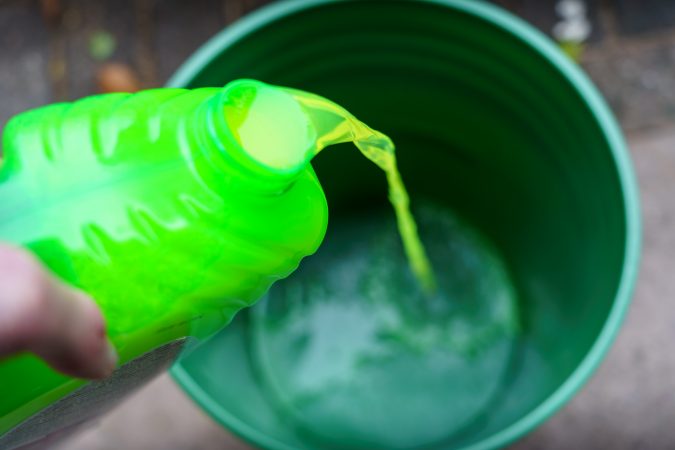 Following the deep car wash, I used a clean towel to dry the car down and pick up any leftover dirt.
Deep Clean Exhaust Tips
One of the worst elements of the Golf was the two exhausts that were stained with carbon. It looked terrible and clearly has not had a proper clean in years.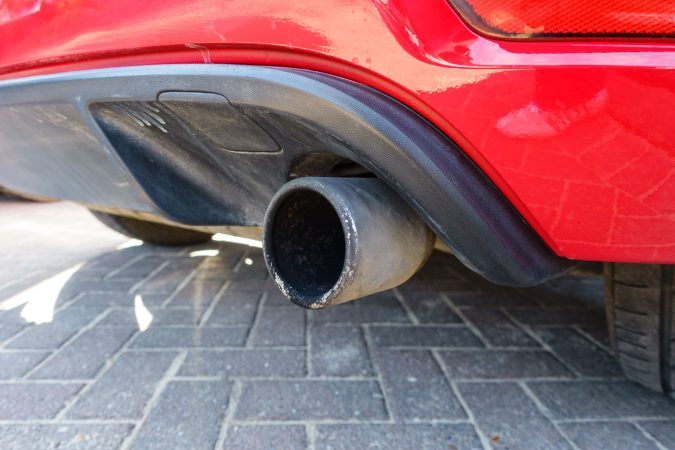 It was in a very bad state, so I got started on the inner side of the pipe and used a sandpaper drill bit to grind off some of the thicker carbon. This was very effective and of course, it is very harsh, but this didn't matter for the inside of the pipe.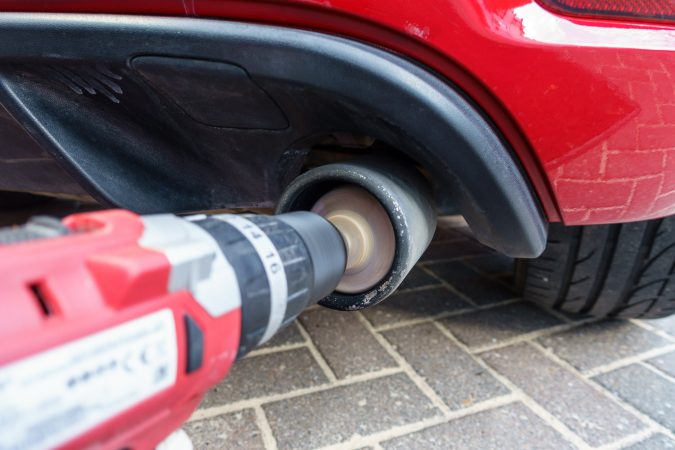 Now, this is where the hard work started. I applied Turtle Wax All Metal Polish to transform the exhaust. I used a selection of rags with a lot of polish to work the deposits off. It took around 10-15 minutes per tailpipe to get down to the metal finish. But it was worth it.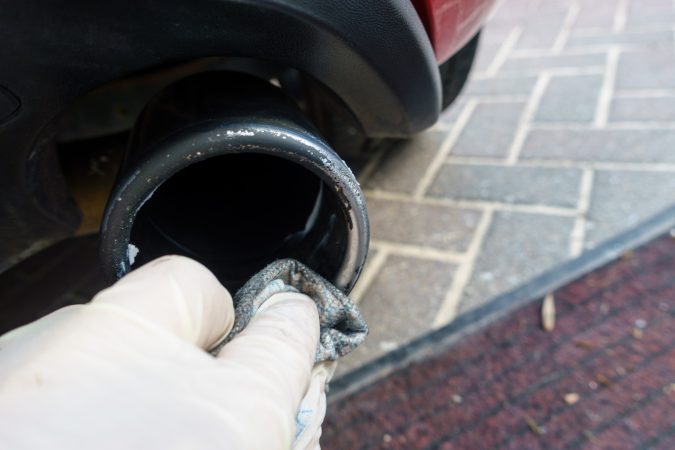 Once I had removed the bulk of the carbon build-up, I swapped over to a soft cloth and used a smaller amount of polish on the exhaust to bring it to a nice shiny finish.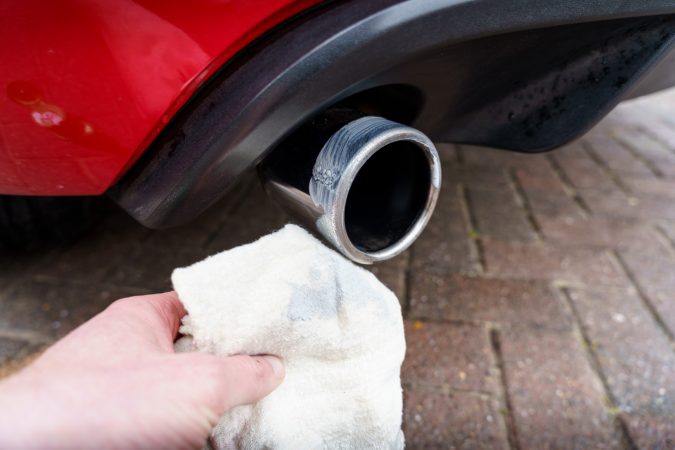 Once the polish was rubbed in, I used another clean cloth to wipe off any excess and it left the tailpipe looking great. It transformed from looking unloved to looking well maintained. For 30 minutes work it was well worth it!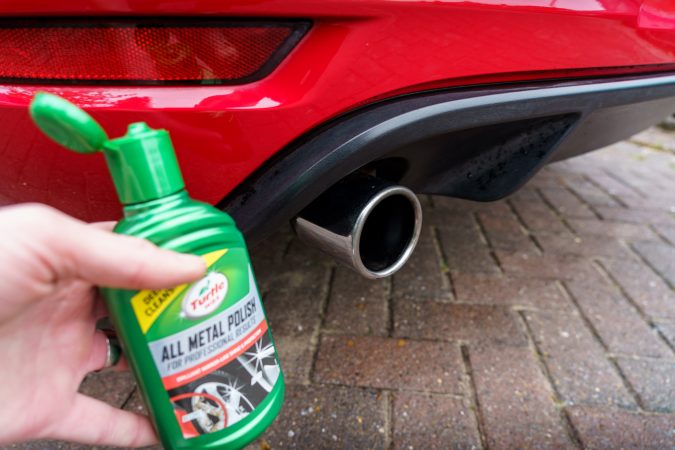 Clay Bar – Remove Tar and Contaminants
Next, I removed deposits from the paintwork. I used a clay bar on the body panels to remove tar and contaminants. I utilised a spray bottle with a soapy mix of car shampoo as a lubricant when working the clay bar from panel to panel.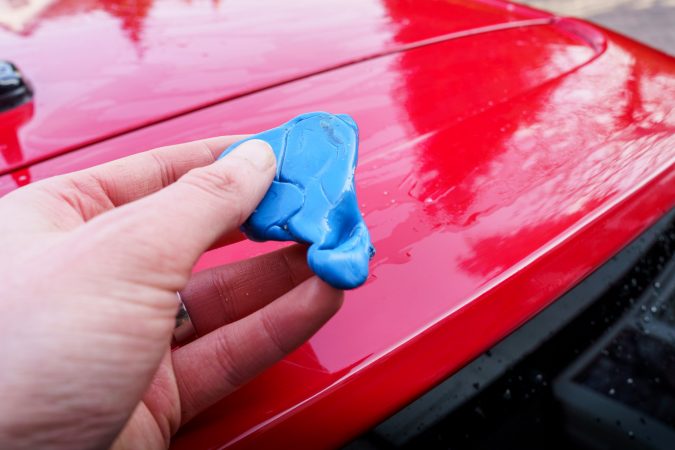 You can see, even on what looks like a clean car initially, the clay bar was bringing up all kinds of dirt you didn't know was there. I kept rubbing they clay into balls with my hands so I could use a clean bit on the car. Some areas took a lot more work than others. But once done the car felt like glass. This is ideal for an older vehicle, that will have picked up lots of rubbish over time.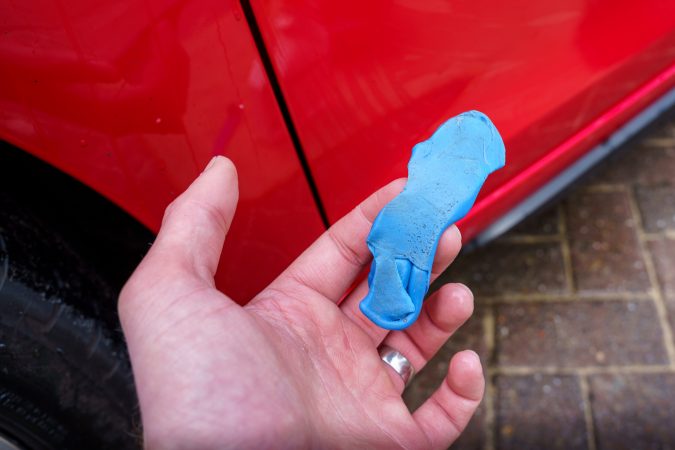 Machine Polish – Restore Car Paintwork
Now that the paintwork was completely clean, I moved onto a machine polish to remove as many swirls as possible and freshen it up.
I used a Menzerna fine cut polish with a soft pad to take a gentle approach.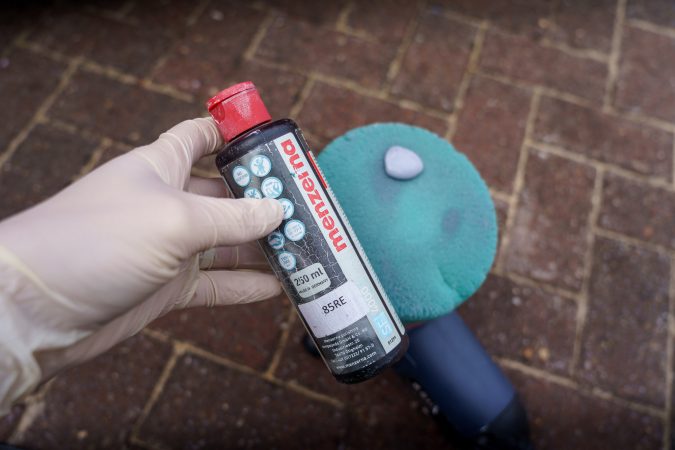 I moved from panel to panel to work the polish into the car, being as careful as possible not to damage the paintwork.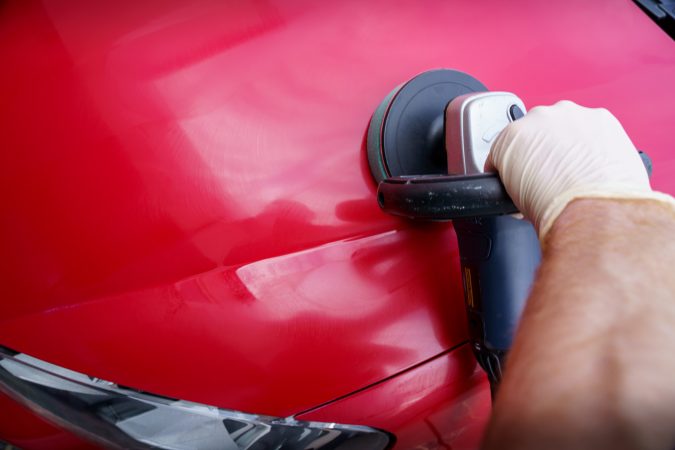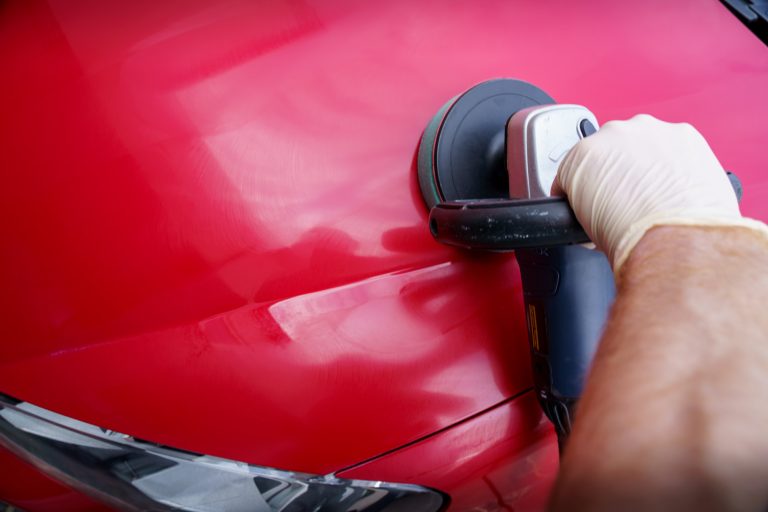 After each panel had been machine-polished, I used a buffing mitt to remove the excess. As the polish came off, I could see the shiny surface underneath starting to sparkle.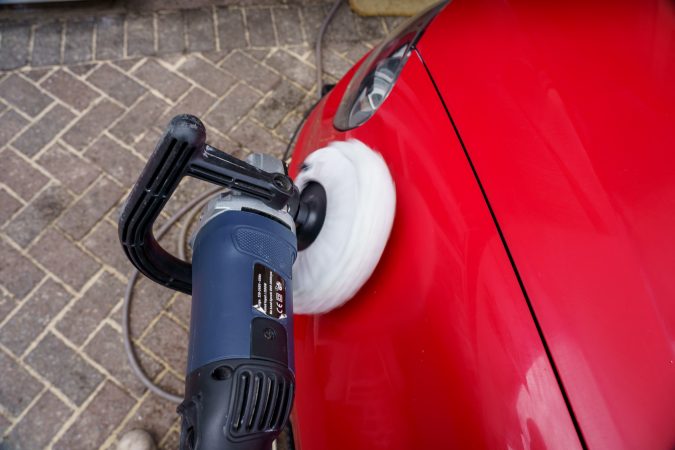 After using the machine polish and buffer, I went around the car by hand with a clean microfibre cloth to ensure that all the excess polish was removed.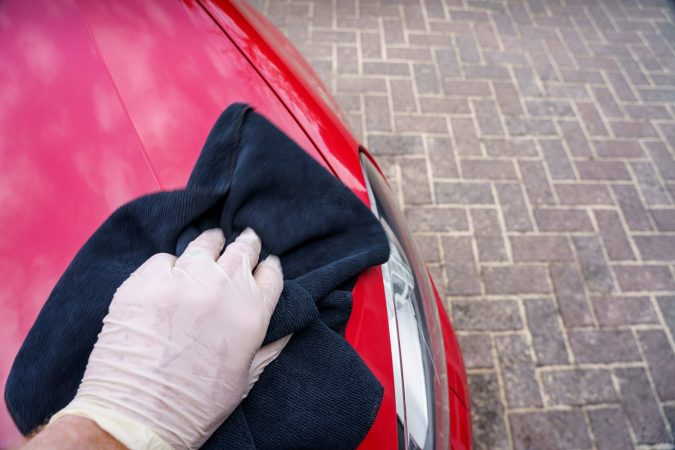 After the machine polish, you can see that the paintwork was really starting to get into shape. It now dazzles and is starting to reflect really well.

Restore Car Paintwork Hand Polish
Then it was time for a hand polish. I used Autoglym Super Resin Polish, which is quite runny and easy to apply. I used a clean microfibre cloth and worked it into one panel at a time.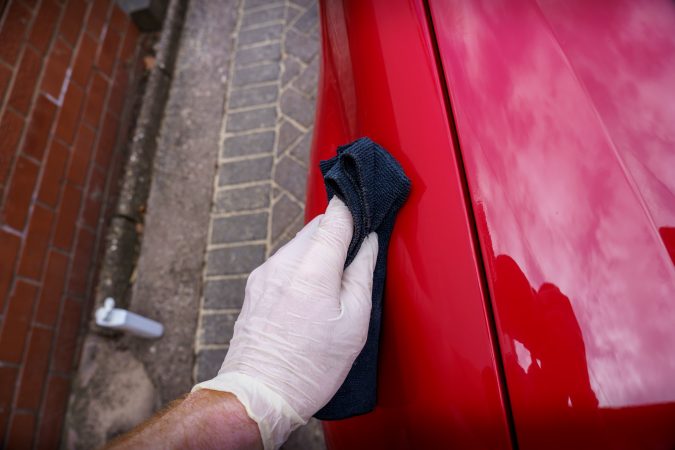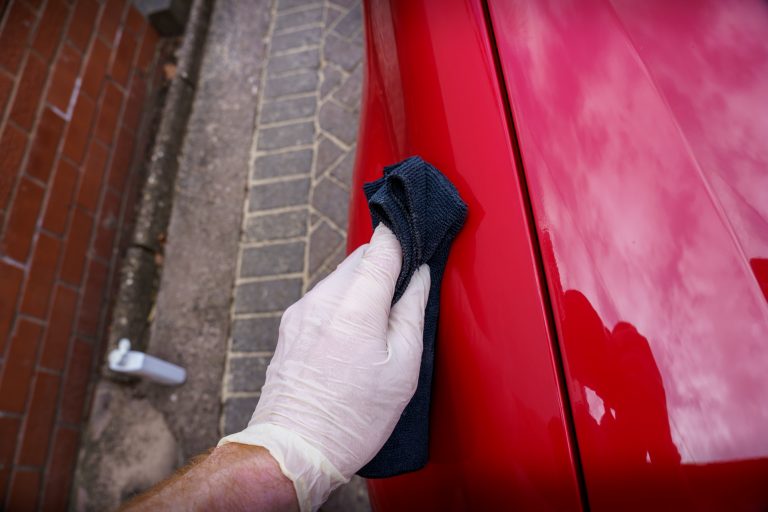 Once that panel was complete, I used a new microfibre cloth to buff up the polish. It is easy to apply and gives good results.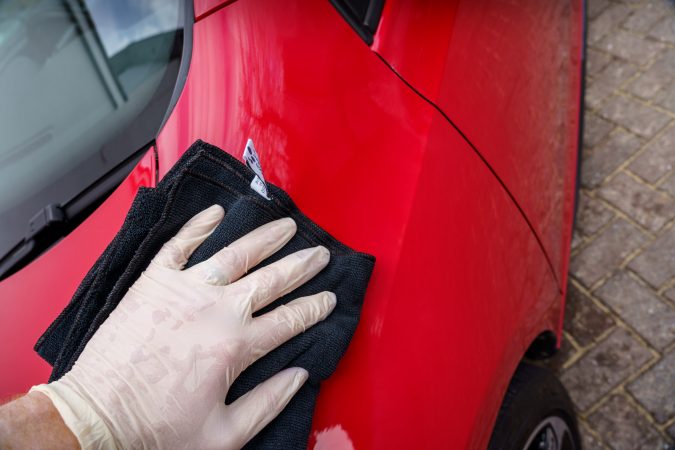 At this point, the car was looking very clean. The paintwork was shining and no longer looked ten years old. But there was still more to do.
Wax or  Seal – Restore Car Paintwork
The final step was to seal the paintwork. We have two options: a wax or a sealant. The wax we have on hand is the Turtle Wax Super Hard Shell Finish. But in the end, I decided to use the ceramic sealant as I thought it might perform better on the bright red colour.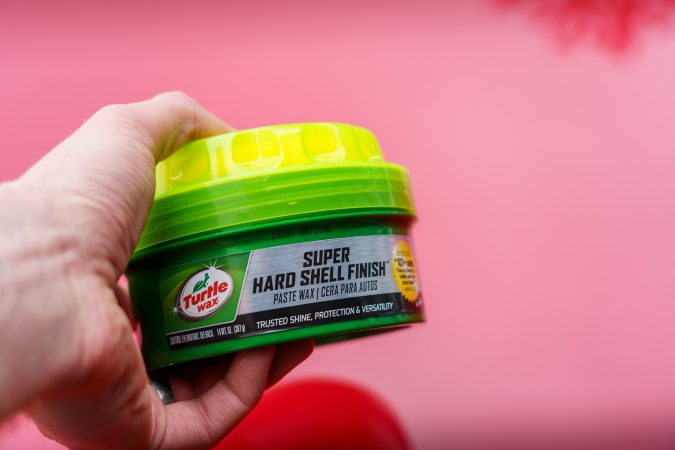 The ceramic coat didn't take long to apply. Take a look at the finish it gave the car once it went on. It looks brand new.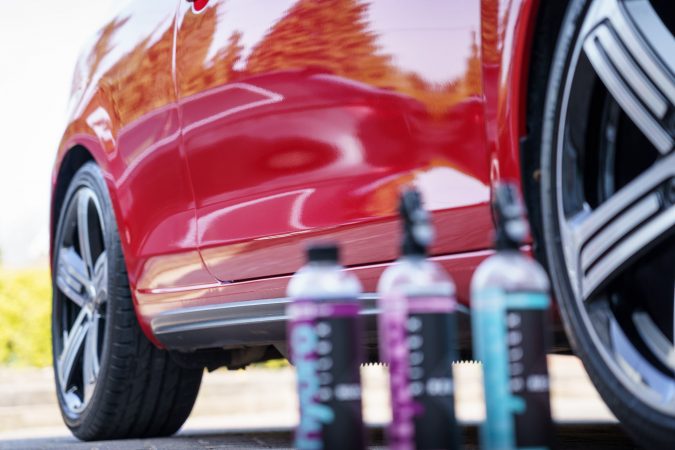 Additional Steps
Dressed Tyres
No clean car would be complete without a set of nicely dressed tyres. Here we used Wet N Black Tyre Dressing from Turtle Wax. You simply spray it on, then work it around the tyre with a sponge. It goes on very easily.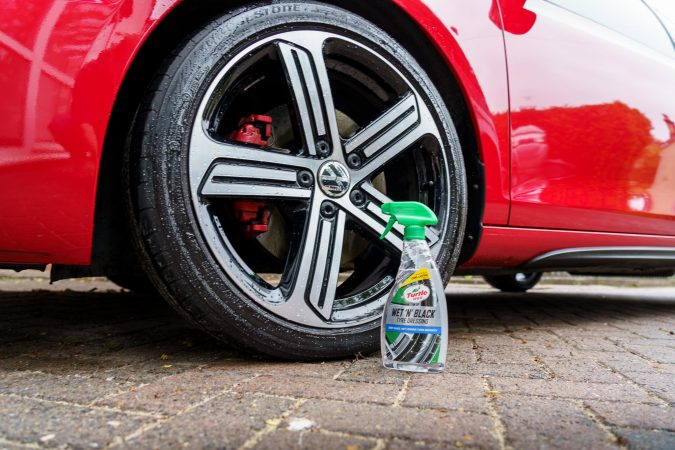 This tyre dressing lasts for a couple of weeks and even in wet weather, it doesn't get washed off easily. I am very impressed with it.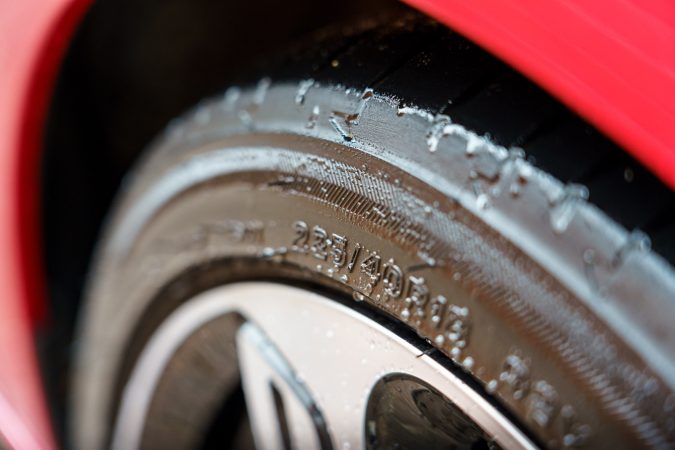 Dressed Trim
The Golf GTI has a few black plastic trim areas: the skirt down each side of the car and the rear splitter. Over time, these can start to go grey. Using the Trim Gel makes it go black again instantly and lasts for some time.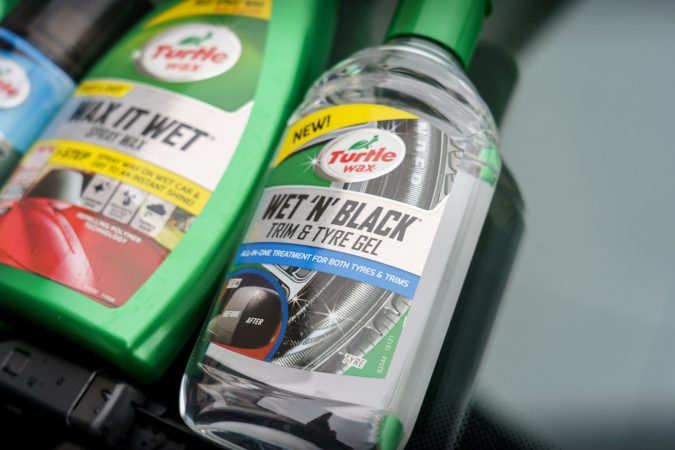 Repair Damaged Paintwork
Being ten years old, this car has a few chips and scratches. As part of the cleaning process, I used Turtle Wax Colour Magic (Red) on some areas. I also used Turtle Wax Scratch Repair and Renew. Both of these products helped to clean up any damage.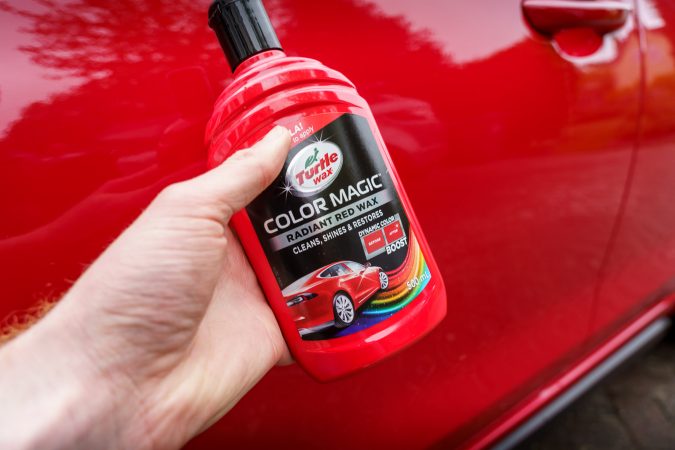 Results – Restore Car Paintwork
Now this entire process took a lot of products, time and energy. But hands down, I think it was worth it. Take a look at the exterior of the car now. I think it looks great, let me know what you think in the comments.