Have you ever thought to yourself, "you know what… I want my Fiat 500 to have the same engine they used in Formula 4"? Well if you're already that far into your fever dream, you'll soon wake to find that it's all real! Fiat, or more specifically its racy division, Abarth, has just created the F595, the lovechild of a Formula 4 car and a 'cinquecento'.
Okay, so it's perhaps not as extreme as you might think. Although, it really does have a similar engine to the single-seaters used in the Italian and German Formula 4 championships. This being a 1.4-litre T-jet motor, combined with a Garrett turbocharger. In the F595, it can manage 165hp and 230Nm of torque, which is impressively not too far off from a real F4 car.
Big Power, Small Car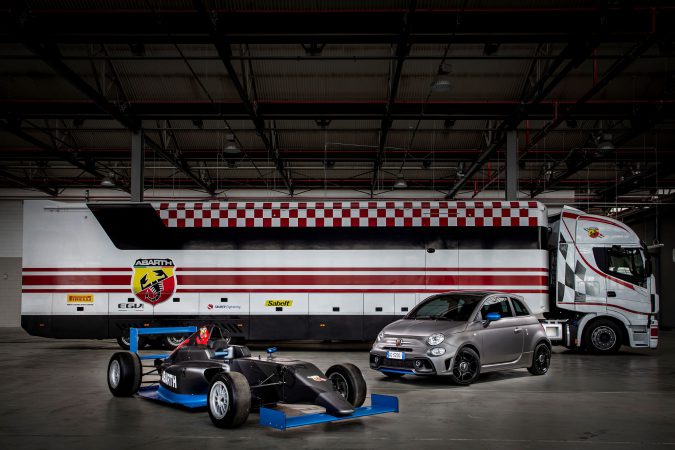 Even better, Fiat-Abarth's idea of celebrating 50 years of the Formula Italia series is mated to a 5-speed manual. That's something you don't get in any current Formula-spec car! However, the porkier F595 sprints to 60mph in a more relaxed 7.3-seconds, and onto a top speed of 135mph.
Just for a spot of context, the actual Tatuus F4 cars with Abarth engines have 160hp, a 0-60mph time of 5.0 seconds, and a top speed of 150mph. It really is very nearly the same experience, on paper anyway. With a starting price of around £20,305, it's certainly cheaper than getting a seat in Formula 4.
You at least get to enjoy the expectedly raspy tunes with a very naughty Record Monza Sovrapposto active exhaust. There's a more track-friendly and stiffer set of Koni shocks in the rear. Other than that, you won't be expecting any serious aero or chassis tuning to disguise the fact that this is a Fiat 500. The aggressive trim definitely helps, though.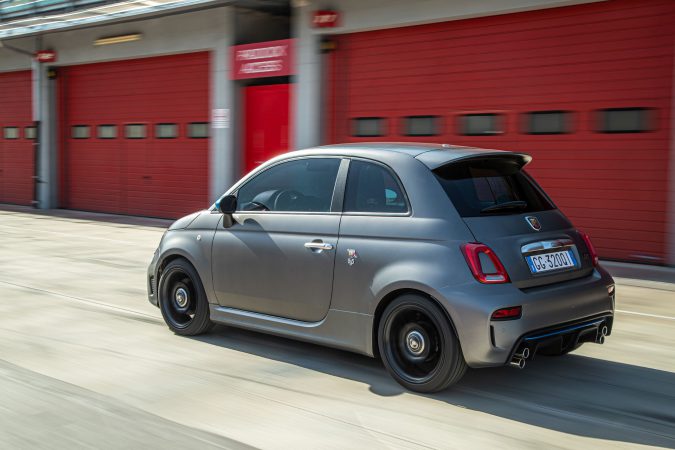 AI Car Expert Thinking 

.

.

.