Big Things Come in Small Packages
Don't let the size fool you. The new fully electric Volvo EX30, unveiled in Milan, Italy, is a small SUV that delivers big on its promises. Designed to embody the Scandinavian safety, elegance and innovation Volvo is known for, this small SUV comes with the smallest CO2 footprint of any Volvo car to date.
Expanding All-Electric Offering
The EX30 is a worthy addition to Volvo's growing all-electric fleet and marks the company's first foray into the premium small SUV market. As the demand for fully electric cars rises, the EX30 is perfectly poised to meet this surge with its compelling price tag of around £30,000. This makes the premium all-electric SUV comparably priced with its combustion engine counterparts.
Design and Customisation
Built with people and their needs at its core, the EX30 delivers all the Volvo values in a smaller package. It offers balance and refinement with a long wheelbase, large wheels and equal overhangs. With five vibrant exterior colours, you can add your personality to this car. The Scandinavian design is distinctly electric, presenting a confident face with the iconic Thor's Hammer headlights.
The Power of Choice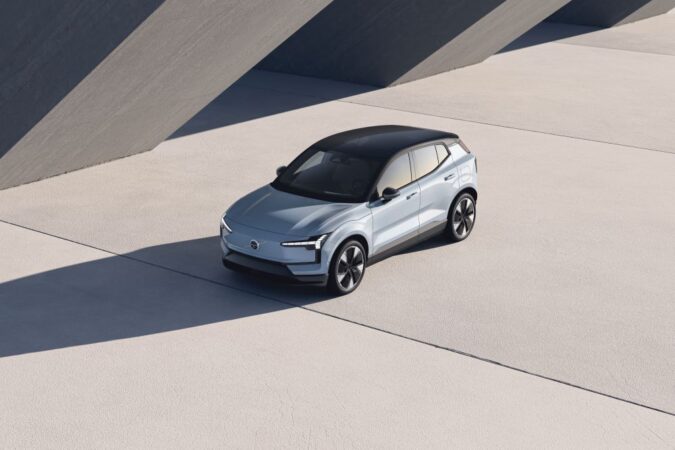 Volvo recognises that there is no one-size-fits-all when it comes to battery technology. As such, the EX30 offers you the freedom to choose the powertrain and battery that suits your needs best. With three powertrain options and two battery types, there's a fit for everyone. Whether you want to maximise range, performance, or economy, Volvo has you covered.
Unrivalled Performance
For the speed enthusiasts, the Twin Motor Performance variant brings some serious acceleration game to the table, delivering 428hp, and going from 0-60 mph in just 3.6 seconds. This makes it Volvo's fastest-accelerating car ever!
Fast Charging and a Long Range
Apart from delivering fast on the road, the EX30 also charges fast. With a charging capacity of up to 153kW, you can power up your battery from 10% to 80% in just over 25 minutes. The EX30's single-motor, extended-range variant offers a range of up to 298 miles between charges.
A Green Approach to Driving
The EX30 is not just about an impressive driving experience but also about caring for the environment. The carbon footprint of the EX30 over 124,000 miles of driving is less than 30 tonnes, making it the greenest Volvo car to date.
The Cutting-Edge Tech You've Been Waiting For
From its new generation of Park Pilot Assist feature to a contextual single-screen UX with Google built-in, the Volvo EX30 doesn't compromise on tech. It even comes with digital key functionality, allowing you to share the car with others easily. The car's dedicated app offers a range of services from charging to heating your car on a cold winter day.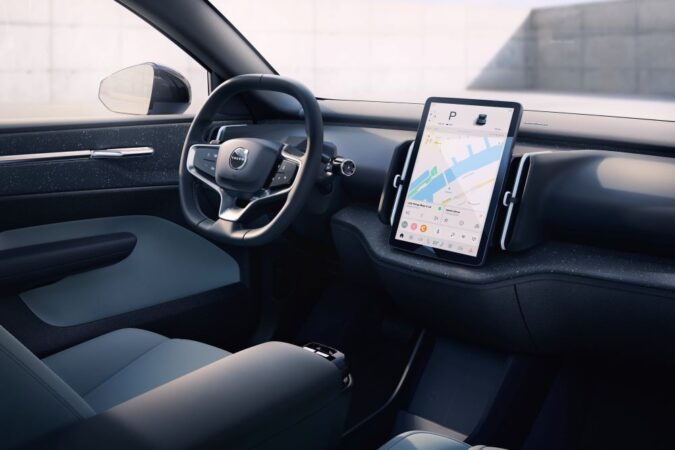 Keep Calm and Drive
The EX30 creates a calming interior ambience through the choice of five different ambient lighting themes, each inspired by a different Scandinavian landscape. For a fully immersive experience, pair each lighting theme with an ambient soundscape.
More Adventure with Cross Country Variant
Fans of more adventurous driving will have something to look forward to in 2024. Volvo will be introducing the EX30 Cross Country variant, a rugged iteration of the small electric SUV. Order books for this special version will open in 2024, with production expected to commence later that year.
The new Volvo EX30, while compact in size, promises a mighty driving experience, with cutting-edge technology, personalised design, and sustainability at its core. It might be Volvo's smallest