If your car battery is completely dead, your 2011 Honda Pilot radio code might be necessary to access the sound system. In the owner's manual, in the glove box, or online using Honda's lookup tool, the correct code can be located.
If your car battery is brand new but your radio won't turn on, you might also need to enter a radio code.
While entering a radio code may sound like something truckers do to communicate, doing so will allow you to use your car's sound system if it locks up due to a dead or uninstalled battery.
In this post, we aim to provide you with all the information you require to identify the 2011 Honda Pilot radio code.
Honda Radio Code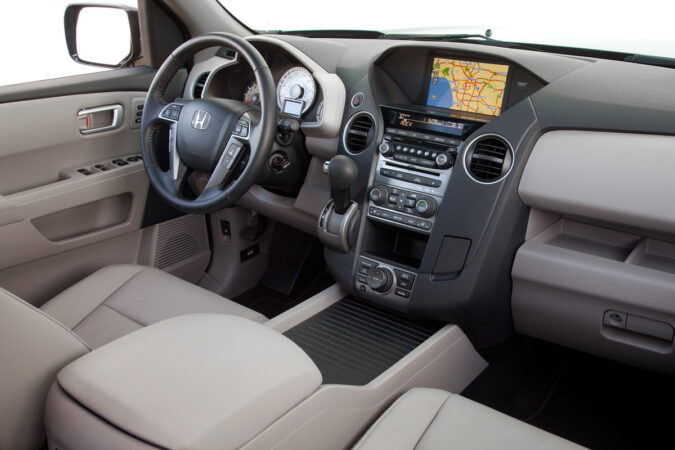 Don't freak out if you discover that your Honda Pilot's radio functions are shut out. It's simple to fix. The most frequent reason for this is that the battery has been changed or the car has been jump-started.
Many drivers have found themselves confused not knowing how to handle the situation. Such as, when the car stereo won't turn on but it has power. Often, they resort to driving with a radio that isn't working.
This can prove dangerous, especially in adverse weather.  The last thing you want as a driver is to head straight into a hurricane for example or drive next to a hilly area where avalanches are likely to occur.
Sometimes you may find yourself taking a long trip. This can be boring when the cabin of your car is dead quiet. You may even find yourself snoozing while at the back of the steering wheel. The journey might even end up seeming far too long without some good and entertaining music.
The radio power button needs to be pressed and held down for a few seconds in order to acquire access most of the time. You'll need to look up and enter the 2011 Honda Pilot radio code if this doesn't work.
In this post, we'll show you step-by-step how to enter the Honda Pilot radio code so you may resume listening to your favorite music while driving.
1. How To Locate The Radio Code For A Honda Pilot
You can locate the Honda Pilot code you require in one of three ways:
Typically, your glovebox contains a sticker with the radio's serial number and code. You should check your owner's manual if you don't see it there.
To acquire the unique code for your Honda Pilot, you'll need to provide your zip code, phone number, email address, radio serial number, and VIN number.
Want assistance acquiring your code? Schedule a time to visit a service center, and a staff member may help you recover the code.
2. How to Enter the Radio Code for Your Honda Pilot
Finding your 2011 Honda Pilot radio code has made regaining access a breeze. Simply enter the code using the Pilot's radio preset buttons.
For instance, if the radio code for your Honda Pilot is "558881," press "5" twice, "8" three times, and "1" once.
All the features of your Honda Pilot radio will once more be available to you after the system has been unlocked.
Honda Radio Code Free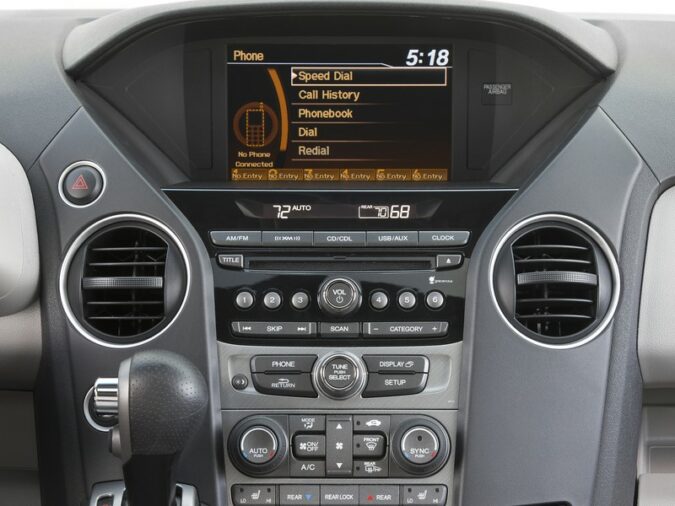 These two techniques seem to work with the majority of Honda and Acura vehicles.
Method 1:
Start the engine.
Turn off the radio if CODE appears on the screen.
For 40–50 seconds, press and hold the Power/Volume button.
In less than a minute, your radio should be unlocked.
This second approach differs from the first in some ways.
Method 2:
Start the engine.
Turn off the radio if CODE appears on the screen.
Holding down the Down button and the Power button for 60 seconds
You should have access to both radio and music without having to use the radio.
The Honda Pilot, Honda Civic, and Honda Accord, as well as the Acura ILX, TLX, and RDX vehicles from 2010 and newer, can all be repaired using this technique.
You must obtain your serial number if the first two ways don't work.
Simply turn off the radio and push buttons #1 and #6 in addition to Power, as seen in the below image.
How To Get Honda Serial Code From Old Radio
You require a different variant for more recent devices with touchscreens.
Eject and Home should be pressed along with the Power Button.
When you reach the menu to obtain the serial, tap "Detailed info settings," then "Unit Check," "DA Unit," and finally "Serial."
You will receive your radio code to unlock your Honda or Acura radio once you have connected your serial to the website.
Honda Service Codes
Honda has designed the Maintenance Minder System in recognition of the difficulty in determining the precise maintenance services that your vehicle requires at any particular mileage period.
The maintenance requirements for each Honda model are unique and depend on things like the particular engine, the kind of transmission, or the presence of a towing package.
Because of this, Honda has created customized maintenance schedules based on the features of each model.
And while you're here, make sure you're also aware of the Honda Pilot, inside and out. To help you out, be sure to refer to our guides on the Honda Pilot model years to avoid, whether is the Honda Pilot a good car, and the best model year for the Honda Pilot.
These special maintenance schedules make it simple to give your Honda the care and attention it deserves by aiding in problem prevention before they arise.
Speaking of maintenance, if you're curious about the most common Honda Pilot problems, such as how your Honda Pilot won't start, we've discussed those in detail before. Plus, we've also looked at the timing belt replacement cost for a Honda Pilot, and the Honda Pilot transmission problems.
The Maintenance Minder System: An Overview
Drivers are alerted when maintenance is overdue and the engine oil needs changing via the Maintenance Minder System, which displays engine oil life in the information display.
Engine oil life is shown as a percentage, with 100% being the maximum oil life. As you continue to drive, it will eventually wind down to 0%, indicating that the oil life has run out.
You'll find a list of the messages, main items, and sub-items below, along with a description of what each signifies.
The Maintenance Schedule Messages Lookup
15% Oil Life – Service is shortly due. Make an appointment with a Honda service center or workshop right now for routine maintenance repairs.
Oil Life is at 5% – Service is now due. You should bring your car to a mechanic as soon as possible for maintenance.
Oil Life 0% – Overdue for service. Additionally, a mileage readout that shows how far past due you are for servicing will be visible. Now is the time to bring your car in for maintenance to prevent severe wear or damage.
Symbols For Maintenance's Primary Items
Engine oil replacement is indicated by the letter A.
B – Denotes that the engine oil and filter need to be changed.
There should also be inspections of various systems and parts. For more information, consult your owner's handbook.
Sub-items for maintenance: Numbers
1 – Rotate the tires and check their condition and pressure.
2 – Change the air cleaner element, check the drive belt, and change the pollen and dust filter.
3 – Replace the transmission as well as transfer case fluids.
4 – Replace the spark plugs, check the water pump, check the valve clearance, and replace the timing belt (if present).
5 – Change the engine coolant.
6 – Change the fluid in the rear differential (if equipped).
Honda Maintenance Minder: What Is It
Here is an example of how to decode the full system message now that we have discussed exactly what the Messages, Main Items, and Sub Items mean.
For instance, the Honda Maintenance Minder Message shows an orange wrench and the code "A3" after it. The Main Item "A" denotes that it's time to change your engine oil.
Subitem "3" indicates that it's time to replace the transmission and transfer fluid in your car (if equipped).
It's also crucial to remember that while a message's Main Item will always be shown, Sub Items are only seldom shown because they depend on a time and distance schedule.
Additionally, the message could display several Sub Items (example – A129). Simply put, each subsequent Sub Item refers to a different identified service. You would require Sub Items 1, 2, and 9 in this case.
In the past, we've delved deeper into these Honda maintenance minder codes. So, if you need more references, check out our guides on… the Honda Civic B12 service code, the Honda Civic B13 service code, the Honda A12 service code, the Honda A13 service code, and the Honda B16 service code.
Taking Advantage Of The Maintenance Minder Schedule
Since the Maintenance Minder is much more than just an oil change indication, performing the recommended repairs has many advantages that both you and your car will value.
Consistent dependability
Increased vehicle lifespan
Ongoing warranty protection
Higher resale value
Your engine will continue to run as you've come to expect it to by using the Maintenance Minder to complete oil changes.
The method eliminates wasteful waste from changing your oil too frequently while also taking the guesswork out of recommended oil change intervals.
You'll also feel better about driving knowing that you're doing your part to protect the environment.
There are no unnecessary hazardous items that need proper disposal of oil and filters.
Additionally, you will only pay as a consumer when it is essential, which will save you both time and money.
Honda Radio Code By VIN
If your battery is completely dead, you'll need an unlock code. You are able to re-configure the radio or even the navigation system with the unlock code.
Honda Unlock Code
If your battery dies, you can use an unlock code to reactivate your radio and navigation system.
Such a code is crucial since the radio or even the navigation system comes with an anti-theft feature.
To reset the 2011 Honda Pilot radio code you can also follow the instructions to find the Honda Odyssey reset code.
You will need the serial number of the gadget as well as the VIN of the car to start the device.
Find your VIN number first
To find your unlock code, you need your car's VIN.
You can find the VIN at the base of the front windshield on the driver's side (if you need to retrieve the code for radio Honda Accord 2008)
Details of vehicle registration
Proof of insurance card or another document
17 digits should make up your VIN – I, Q, or O, are never used in VINs
If your VIN isn't helping you determine the unlock code, try replacing the letter you believed was O with a zero or the letter you thought was I with a 1
Find The Serial Number For Your Car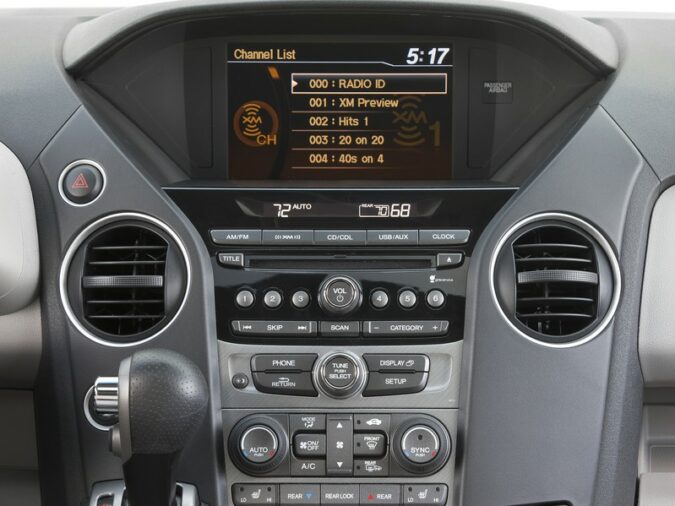 Additionally, a serial number is a requirement to obtain your unlocked 2011 Honda Pilot radio code. The serial number links to the object you want to unlock; it has nothing to do with the car.
There is no need for a radio unlock code for the Honda Odyssey and Honda Pilot from 2013 and 2014. Your owner's manual contains further details regarding your radio and navigation system.
You can find the serial numbers on the back of Honda vehicles made in 2001 or earlier.
In many cases, the serial number of a Honda car that is newer than 2001 (but not a 2013 or 2014) is visible by looking at the device display.
There might be a note about the serial number in the glovebox as well.
It can be challenging to retrieve the serial number from the display. To operate the code display screen, run the following procedures.
These are your code's initial digits after you see a code displayed that begins with a U. The serial number's second half will have an L in front of it. You should have a total of 8 digits.
The Procedure
For an Accord with a navigation system, follow these steps:
ACC the ignition.
Activate the audio device. CODE should appear.
Pull out the backup fuse for about a minute and then try again if it still does not display.
Offset the device.
The tops of the SEEK/SKIP and CH/DISC bars should be pressed and held. Press and then release the PWR/VOL knob simultaneously.
The code screens will then show up.
The instructions listed below can be used with all other models.
the ignition to the ON position.
Activate the audio system. It ought to say "CODE." If it doesn't, try again after a minute of pulling the backup fuse.
then switch the gadget off.
Radio presets 1 and 6 should be pressed and held.
Holding the presets while turning on the device.
The code screens will show up.
Honda Radio Code Reset
The radio in your Honda, whether new or used, functions normally when used regularly, but occasionally you might need to reset the radio code.
It depends on the situation whether you can reset the 2011 Honda Pilot radio code on your own or if you need to take it to a dealer.
1. Why Would A Honda Need To Reset Its Radio Code
You might need to reset your radio code if your Honda experienced a prolonged power outage. very often this happens if there is no power supply for a long time.
When the car battery is functioning well and has been charged you won't have to worry about this even while the car is turned off. On the other hand, if the car battery is dead for a while, you will need in many times to reset the radio code.
Other times when you change the battery in your car, unplug the battery wire, let the battery run entirely flat, or have an alternator problem, you risk losing power.
In some scenarios, your radio can lose its reference voltage for an extended period of time, necessitating a reset.
Regardless of the Honda model you're driving, this problem can arise. Your Honda Accord, Civic, CR-V, Odyssey, or Pilot may require a radio code reset if you lose the reference voltage.
2. How To Reset A Honda's Radio Code
Occasionally, resetting your radio is a simple process. First, push the power button for two seconds to switch on the radio's power.
Usually, by following this easy technique, the radio will remember its default settings and function regularly. You don't need to input your radio code if this is the case. This, however, is not always effective.
If a 2011 Honda Pilot radio code needs resetting, you must get the radio codes from your neighborhood Honda dealer or the Honda website.
You will need the radio serial number and your vehicle identification number to get the codes to reset your radio (VIN).
You must bring your car to your nearby Honda dealer so a specialist may reset the radio if it is a more recent model and is a component of an infotainment system with GPS integration.
3. How To Find Your Honda Radio's Serial Number
These easy steps can help you find the radio's serial number in your Honda. To record the serial number of your radio, make sure you have a pen and paper nearby.
The ignition should be turned on (ON or AUX), but the engine shouldn't be started.
Turn off the radio to ensure that CODE or ERR are not displayed on the screen.
Press and hold the one (1) and six (6) buttons on your radio with one hand at the same time.
Turn on the radio with your free hand while pressing the one and six radio buttons.
An eight-digit serial number or two smaller serial numbers, which on older models might be separated by a dash, should be visible.
Release the radio buttons, then write down or type the serial number into your mobile device or piece of paper.
4. How To Get Your Honda Radio's Radio Code
The first step in resetting your Honda's radio code is to obtain it, either through the Honda website or your neighborhood dealer by giving them your car's VIN.
Find your 17-digit VIN on your insurance card, vehicle registration card, or the dashboard on the driver's side next to the windshield.
Then, receive the radio code's five digits from your Honda dealer or the company's website.
In both situations, you will also require the radio's serial number in addition to your VIN. This action ought to be simple and cost nothing.
If you want to learn more about what the VIN does, we've covered this in detail before. That includes looking at how to find the license plate number by VIN. Additionally, we then looked at how to find your car color by VIN, as well as the process of VIN etching.
5. Entering The Radio Code
Return to your car once you receive the five-digit radio code from your Honda dealer or the Honda website.
To reset your 2011 Honda Pilot radio code, follow these instructions:
Start the engine without turning the ignition to ON or AUX.
Activate the radio. The word CODE should appear on the radio.
Once you have entered the five-digit code, the radio should function normally.
Turn off the car and detach the black cable from the battery for one to three minutes if the radio is showing ERR rather than CODE. The system will be reset by this procedure. Repeat the previous steps after reconnecting the cable.
If you are still unable to reset your radio or if following these instructions makes you uneasy, get in touch with your neighborhood Honda dealer. A knowledgeable staff of specialists will assist you in resetting the radio code in your car.
For more context, do check out our guide on the Honda Odyssey radio reset code to learn more. Also, we've previously discussed troubleshooting radio issues, such as why does my radio turn on but there's no sound.
Frequently Asked Questions
How To Enter Code In Honda Civic Radio
Enter the code by pressing the Civic's radio preset controls. Therefore, if your Honda Civic's radio code is '44771,' you should press '4' twice, '7' twice, and '1' once. When you enter the code, your system should start up and provide you rapid access to the radio capabilities on your Honda Civic.
How To Find The Code For Honda Radio
Look inside your glove box for a sticker with the radio code; alternatively, consult the owner's manual of your car on the sticker. The same credentials that are for your Honda Navigation system will also be a requirement for your Honda radio code, which has a specific serial number.
Why Is My Radio Not Working
The most likely reason for your radio's sudden demise is a blown fuse. Every car radio has at least one fuse to protect it against power surges coming from other components of the vehicle. You should check your radio's fuses and replace any that have blown when it stops operating.