The Honda Odyssey is not the most popular model of the automaker. This minivan isn't the most fashionable vehicle and only appeals to specific buyers. However, it has nonetheless attracted a lot of attention throughout the years because it is made by Honda. Here we'll look at what years of Honda Odyssey to avoid along with the most common problems across the years.
The Honda Odyssey is one of the most esteemed and well-liked family haulers. In a steadily fading niche, this popular minivan keeps wowing the crowd. The cost of a new Honda Odyssey is still high. So when making your next buy, you can think about a used model. Use this guide to determine the Honda Odyssey model years and the years to stay away from.
Honda Odyssey
The Honda Odyssey is a minivan marketed by Honda since 1994. It is currently in its fifth iteration, which debuted in 2018. The Honda Odyssey has seen five generations of enhancements and changes.
The present model offers a variety of convenience features to maximize the comfort of the passengers and the enjoyment of driving, unlike the previous model with hinged doors and limited horsepower.
The Honda Odyssey has roomy seating for up to eight people. It has a sizable cargo area that can accommodate several bulky, items. Buyers frequently compare the Odyssey with other Honda models, including the Pilot.
But usually, it is clear that the Odyssey offers much greater convenience and practicality. For instance, the Odyssey features second-row seats that are detachable for more cargo space. This is a similar system to those minivans with stow and go seats.
Present-day models have a 3.5-liter V6 engine with 280 horsepower, eight seats, and a large amount of cargo space. You can choose from five available trim levels and it continues to be the best minivan, according to many critics. But the cost of a new model can be high.
Buying A Honda Odyssey
According to Edmunds, the price of the 2022 Odyssey ranges from $32,290 to $48,020, depending on the trim level and accessories. Honda vehicles are known for being very affordable and having a lengthy lifespan.
Without further ado, let's examine Odyssey's past to learn what years of Honda Odyssey to avoid and everything else you should know before purchasing one used.
Honda Odyssey Reliability
The entire series is generally quite reliable. These minivans from the first generation were among the most dependable models ever made. The Odysseys of the following generations, the second and third, did not meet that criterion. However, since 2016, both the minivan series itself and its reputation for reliability have seen a rebound.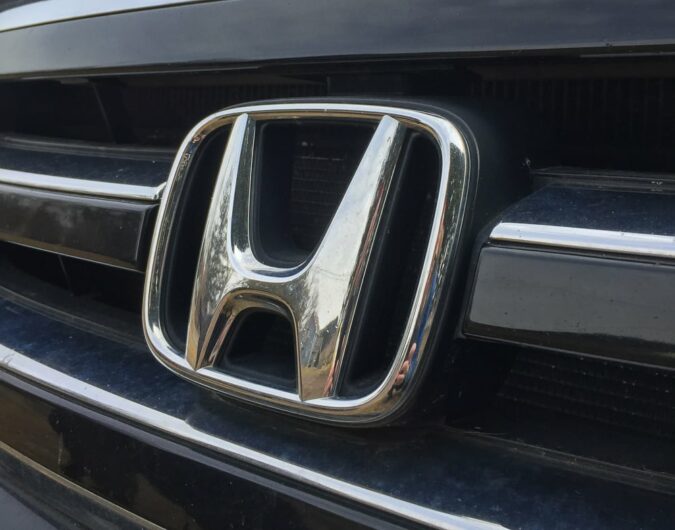 For a very long time, transmission problems severely constrained how long these cars could be driven. Some of them were unable to be driven for more than 100,000 miles. This alone compromises the argument that Honda is among the most long lasting car brands, with bulletproof reliability.
However, after 2016, this has improved. Particularly the 2017 model, with simple routine maintenance, might last up to 300,000 miles. We will further look at the best and worst year for the Honda Odyssey.
Honda Odyssey Generations
First Generation (1995 – 1998)
Honda released their first minivan, the Odyssey in 1995. The Odyssey was constructed by Honda using the Accord platform and many of the same parts. The Odyssey's rear doors did not slide outward like most other minivans on the market at the time.
Instead, they swung outward on hinges like standard vehicle doors. The original Honda Odyssey could comfortably accommodate six or seven passengers. A 2.2-liter, four-cylinder engine with 140 horsepower and a 4-speed transmission were features of the first Odyssey.
Honda upgraded the engine in 1998 to a 2.3-liter model with 150 horsepower.
Second Generation (1999 – 2004)
From 1999 through 2004, Honda manufactured the Odyssey's second generation. The outdated version's original four-cylinder was replaced by a new 3.5-liter V-6 engine to increase engine output.
The Odyssey's size increased significantly from the first generation to the second. During this makeover, the door style changed from being hinged to sliding, like a conventional minivan.
Third Generation (2005 – 2010)
Honda introduced the third generation of the Odyssey for the 2005 model year. In line with earlier revisions, this one also got bigger. Optional second-row center jump seats to increase passenger seating were among the extra features.
Eight people could fit comfortably in this Odyssey. Initially producing 255 horsepower, the 3.5-liter six-cylinder engine was detuned to 244 horsepower starting in 2006.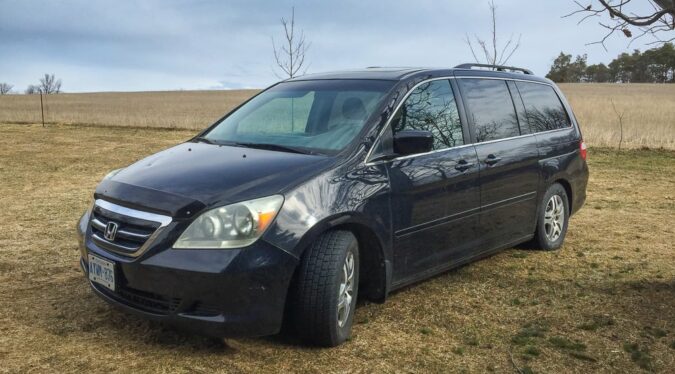 Fourth Generation (2011 – 2017)
The fourth-generation Odyssey debuted in 2011. It received a new external appearance, featuring a dynamic front grille. Higher trim levels got a six-speed automatic transmission instead of the five-speed automatic that came with the basic model's identical 3.5-liter V-6 engine.
In 2014, the fourth-generation Odyssey received a mid-cycle update that made the six-speed automatic transmission standard across all trim levels.
Fifth Generation (2018+)
The current Honda Odyssey belongs to the fifth generation. The Odyssey received updates for the 2018 model year when it debuted. There was the option to choose between either a nine-speed or ten-speed automatic transmission. For higher trim levels like the Touring and Elite, the ten-speed was offered.
Compared to earlier generations, the 3.5-liter six-cylinder engine was enhanced and produced 280 horsepower. Five versions of the Honda Odyssey have seen several improvements and adjustments, but one thing has always stayed constant. The Odyssey is a well-designed car made for ease, safety, and comfort.
Honda Odyssey Model Years To Avoid
What Years Of Honda Odyssey To Avoid #1: 1999 Honda Odyssey
The Honda Odyssey's second generation which was kickstarted in 1999 won't be regarded favorably. It was troubled by numerous issues. With a new five-speed transmission and 3.5-liter engine, the engine's performance was greatly enhanced, but it wasn't without issues.
There were several transmission problems, particularly after the minivan crossed 100,000 miles. The biggest issue brought on by transmission failure was jerky gear shifting. The required repairs ran from $3000 to $4000.
Other than this, the airbag had problems since it occasionally underinflated rather than adequately inflated. Later, as a result of this, the car was even recalled in 2020. Minor problems, such as easily damaged paint and a broken traction control warning light, were also evident.
What Years Of Honda Odyssey To Avoid #2: 2002 Honda Odyssey
The 2002 model of the second-generation Odyssey had the worst transmission issues overall. The transmission in vehicles from this model year frequently broke down and caused major problems. Sales of the Honda Odyssey hit a record low this year.
This was mostly brought on by persistent transmission issues that Honda made very little attempt to address. This 2002 Honda Odyssey model had a new defect that causes noises to ratchet and squeal while shifting gears.
Along with this, all of the issues from earlier versions persisted notably the airbag inflator continued failure to function correctly even after years. Some minivans experienced transmission failure after 10,000 miles. The average cost to repair the transmission was $3100.
The unnaturally high likelihood of exploding in the event of a crash is one fundamental problem throwing this model off balance. For any vehicle, that raises serious red flags and you should definitely stay away from this model.
What Years Of Honda Odyssey To Avoid #3: 2004 Honda Odyssey
Transmission problems persisted from prior years. Although there were some improvements in this model, why Honda did not resolve this issue long ago remains a mystery. A leak in the transmission fluid was a new addition, and their frequency was simply too great to go unnoticed.
The fact that the complaints about this 2004 Honda Odyssey were persistent mostly after it had traveled an average of 117,000 miles was a little positive thing for this model. When the Odyssey reached 130,000 miles, a not insignificant portion of the customer base, however, reported a complete transmission breakdown.
A transmission that was designed to last at least 200,000 miles failing so easily is extremely alarming and a sign of poor transmission quality. Other minor issues were broken window regulators and paint that was fast peeling and cost up to $1600 to restore.
Due to all of this, Consumer Reports gave the 2004 Honda Odyssey a reliability rating of 1 out of 5. The fact that you have to worry about further transmission fluid change cost for a Honda doesn't make things any better, either. To find out more, check out our write-up on whether should you change transmission fluid and how often do you change transmission fluid.
What Years Of Honda Odyssey To Avoid #4: 2005 Honda Odyssey
The 2005 Honda Odyssey model had the most complaints out of the whole Honda Odyssey series, according to CarComplaints.com. The air conditioning system getting damaged easily due to road debris was the most commonly reported issue.
Customers stated that this issue grew worse after the minivan had traveled more than 40,000 miles. Transmission issues were present as usual. They began as soon as the car had traveled around 80,000 miles.
The most frequent repair, which set you back a whopping $4500, was to replace the whole transmission. Signs of a bad transmission include gear shifting into neutral when driving and transmission shuttering between 35 and 45 mph.
The issue of spark plug blowouts was one among other significant problems. In rare instances, spark plugs broke off and smacked into the engine compartment, denting the body of the car. This was not only a major problem that might result in a crash, but repairs were also exceedingly costly.
What Years Of Honda Odyssey To Avoid #5: 2014 Honda Odyssey
The Honda Odyssey has a number of recurring faults from 2010 to 2015, but complaints about the 2014 minivan are significantly higher along with the number of issues. The second-row seats not latching firmly resulted in four open recalls.
In addition, a few replacement parts were necessary for the side curtain airbag to function properly in the event of a crash. This one is frequently regarded as one of the Honda Odyssey series' worst models, if not the worst model overall.
So many of the vehicles in this model were recalled due to their different problems. Unsecured seating, poor braking, and, of course, the venerable transmission flaws were a few of these problems.
The majority of the concerns were directed at the second-row seats. Their primary flaw was that they weren't able to latch securely. Nearly 25% of the NHTSA complaints against the 2014 Honda Odyssey were related to braking. They were specifically about feeling a vibration while applying the brakes at high speeds or inclines.
Problems With Honda Odyssey
The last thing you want to hear about when looking to purchase a reliable and safe vehicle is the possibility of serious issues. Although the majority of manufacturers guarantee there are no issues, issues can develop over time. Even the most recent Honda Odyssey minivans are affected by some. Recalls are not always conducted, though.
The majority of Honda Odyssey's issues are related to its transmission. We will discuss the Honda Odyssey transmission problems that have been reported. Given that the manufacturer has been producing this car for a long time, it is crucial to be aware that there might be others.
The good news is that we shall go into great detail about these reported client issues below.
Honda Odyssey Transmission
It might be a good idea to find out more about the transmission of the make and model you decide on if you are considering purchasing a used Honda Odyssey. The Honda Odyssey has used a variety of transmissions over the years. This minivan now boasts a 10-speed automatic transmission as of the 2018 model year onward.
There are numerous complaints concerning total transmission failures in the Honda Odyssey. Numerous model years make this clear. Honda doesn't completely explain why it happens or how to prevent it. Some users complained of jerky shifting, which gradually got worse and resulted in transmission failure.
Others said that the transmission trembled while the vehicle was running, which led to a crash. In some customer complaints, transmission failures also had a torque converter connection.
Honda didn't make any repairs or issue a recall for these cars. Numerous vehicles, notably the 2000 Honda Odyssey and more modern models, have experienced transmission failures.
Transmission Problems Honda Odyssey
Besides knowing what year of Honda Odyssey to avoid, here are some transmission problems that you also need to be on the lookout for…
1. 4-Speed Automatic
The 4-speed variants of the Honda Odyssey have experienced some of the earliest gearbox issues. It's possible that these cars have bad bearings. These would disintegrate easily and might introduce tiny metal slivers into the transmission itself. As a result, the transmission frequently shifts abruptly, which results in engine failure.
This issue frequently occurred in Honda Odyssey models made between 1999 and 2001. The brand didn't recall these transmissions. For these impacted vehicles, they did extend the transmission warranty to a full seven years.
2. 5-Speed Automatic
A lot of issues with the 5-speed automatic gearboxes surfaced with the Odyssey's second generation, which was released in 2002. These exhibited reliability problems. The issue was never specifically linked to a defect, but rather to early wear and tear. This primarily affected these transmissions' third-gear clutch.
These cars experienced severe wear and abrasion. This might introduce materials into the transmission itself. The car may shift erratically as a result of this. The transmission slippage might soon worsen and cause an unexpected stall. Customers who were driving the car at the time of the slippage reported getting crashed.
If you're wondering about what causes a transmission to slip, our guide there ought to be insightful. And while you're there, you could also consider checking our resources on transmission slipping and the symptoms of a slipping clutch.
3. Clunky And Jerky Transmission
The Honda Odyssey models from 2014 and 2015 also had another issue. Owners of these cars reported hearing a loud, clunking noise coming from the transmission. Some people have also mentioned that the car would jolt violently when changing gears. Some drivers said that this occurred randomly.
Honda did not launch a recall or make a fix for this. But they did have mechanics examine the transmissions in these cars to make sure they were in good shape. Just make sure you're wary of the cost of a transmission diagnostic before you head down to a local mechanic, though.
They pointed out that the issue might be connected to a necessary transmission flush (and worry about its cost). When done, this seems to prevent the issue from occurring. Although some drivers claimed they needed to replace their transmission, this was less frequent than other repair alternatives.
2018 Honda Odyssey – The Middle Ground
The 2018 Honda Odyssey is hardly a lemon but it cannot be recommended as well. Nine recalls and 238 complaints were filed against the vehicle, a tenfold increase from the 2017 model. The National Highway Traffic Safety Administration's (NHTSA) most concerning recall is power sliding doors that open while the car is moving.
In order to prevent the latch from sticking open or closed in cold weather, Honda updated the outer handle wires. When the door froze shut, some drivers were locked out of their moving vehicles (which you can solve by learning how to get into a locked car as well as how to unlock car with keys inside).
Additionally, the digital instrument cluster and infotainment system of the 2018 Honda Odyssey could become stuck on the wrong screen. When in reverse, drivers would not be able to observe the backup monitor or warnings for overheating engines.
In some cases, even after the car switched off and the battery was depleted, the infotainment system continued to operate. In 2022, a class action lawsuit was resolved, paying for new batteries, towing, and loaner cars.
Honda Odyssey Recalls
The 2018 model of the Honda Odyssey was one of the newer Honda Odyssey models with transmission issues. In fact, Honda issued a recall for this issue involving around 50,000 vehicles. These minivans had transmissions that are prone to sudden shifts. This could cause the driver to crash or cause the car to stall out and not restart.
Vehicles with 10-speed transmissions were impacted by the issue. Honda dealerships and technicians noted that in some of these cars, a loose battery terminal connection was to blame for the transmission stalling.
As a result, the transmission restarted unexpectedly and without warning. This could result in the car moving into "Park" randomly, raising the possibility of a crash. Honda instructed dealerships to advise owners to take these cars in for service.
They verified that each battery connection was safe and correctly positioned by inspecting each one. In order to stop the transmission from rebooting in this manner, the software was also upgraded.
Best Years Honda Odyssey
1. 1995 Honda Odyssey
Do not be deceived by the difficult years. Starting with its first generation, the Honda Odyssey series has produced a number of outstanding vehicles. 1995 was the Honda Odyssey's debut year. Its first model had a significant impact. Even though it had some issues, it had fantastic sales and very few complaints up until this point.
The Odyssey series has always had transmission problems, as shown by the fact that they were present in the original model. However, It wasn't as irritating back then, though, and the transmission issues weren't as severe as they were in the later models.
The main advantages of this Honda Odyssey model are its low cost (it's one of the cheapest car that Honda offers at the time) and a good level of reliability. These days, you can purchase one for as little as $2000. Even after 20 years, if it has been adequately maintained, it is a durable vehicle.
2. 2016 Honda Odyssey
The 2016 model was one of the first Honda Odyssey models to address most of the issues this series faced. Consumer Reports gives it a reliability rating of 4 out of 5. However, some earlier models of this minivan received ratings as low as 1.
Look no further than this minivan if you want to get a cheap car with a strong engine, good reliability, and a high owner satisfaction rating. It boasts a strong V6 engine with a 248 horsepower output. The Honda Odyssey 2016 model had the fewest transmission issues of any minivan in the Odyssey series up until that point.
The majority of the few complaints about this vehicle are for minor concerns like CEL troubles, etc.
3. 2017 Honda Odyssey
This time around, the Honda Odyssey minivan experienced an unheard-of miracle: there were absolutely no transmission problems reported. After much effort, Honda was able to remedy this issue. In addition, this model had a far longer expected lifespan with a rating of at least 250,000 miles without any notable issues.
The 2017 model has a track record for surviving a long time. It also has a low number of recalls and a high safety rating. From the anti-lock disc brakes to the backup camera, everything appears to have worked flawlessly and without causing any problems for the drivers.
With routine maintenance, the 2017 Honda Odyssey could cover more than 300,000 miles without experiencing any major problems. Also dramatically increased was gas mileage. That was expected given the updated engine and upgraded transmission. It provided a highway mileage of around 28mpg.
4. 2021+ Honda Odyssey
Here, safety became of utmost importance. The Honda Odyssey 2021 model received a Top Safety Pick+ rating from the Insurance Institute for Highway Safety (IIHS). Additionally, they also rated this model as "Superior". This was influenced by a number of things, including the most recent LATCH kid seat system.
The 2021 model made a significant comeback for the series. It addressed the transmission problems that the 2018 and 2019 models of the minivan had brought back after they were fixed in the 2017 model. There haven't been any significant grievances or problems mentioned.
Honda has taken a few steps back and brought some of the features they employed in the past forward because the 2017 model was regarded as the greatest. The 2021 and 2022 models are making a significant comeback after the transmission was fixed and the wiring issue in the third row was resolved.
There haven't been any significant problems reported to date, and they still have all of the same fantastic features as the 2017 Honda Odyssey.
What Years Of Honda Odyssey To Avoid: In Conclusion…
The Honda Odyssey is now a top option for individuals searching for a durable family vehicle, especially if it is a 2017 model. The price is fantastic for the space and features you receive, and it also has a fresh, updated appearance from top to bottom.
Now that they have something to be proud of, drivers may enjoy the legendary Honda durability. And once you're done, you could also check out our guide on the Honda Odyssey radio reset code, if you need to get that radio working again. As well as, the timing belt replacement cost for a Honda Odyssey, to learn more about owning one.
The Honda Odyssey is a great used minivan option if you're looking for a blend of reliability, safety, and family-friendly features. Now you know which model years of the Honda Odyssey are to be embraced and what years of the Honda Odyssey to avoid. Hence, choosing one for yourself or for your family would be an easy matter.
FAQs On What Years Of Honda Odyssey To Avoid
If you're curious to learn more about what years of Honda Odyssey to avoid, our FAQs here might help…
Does Honda Odyssey Have AWD
The Odyssey only comes with front-wheel drive, unlike some of its rivals. A 3.5-liter V-6, a 10-speed automatic, and FWD are standard on every Odyssey. The 2022 model achieves respectable fuel economy ratings of 19/28 mpg city/highway. The Chrysler Pacifica and Toyota Sienna are both worth considering if you want the extra confidence that comes with all-wheel drive.
How Long Do Honda Odysseys Last
The Odyssey has an impressive life expectancy. The Honda Odyssey should last between 16 and 25 years or 200,000 to 300,000 miles across all versions. If properly maintained, Odysseys with about 150,000 miles on the odometer can endure an additional eight to twelve years.
What Year Did Honda Odyssey Have Transmission Problems
The Honda Odysseys of the second generation built between 1999 and 2005 are the most prone to transmission issues. A recall was issued for the model years 2002 to 2004 due to cooling system damage and total gearbox replacement after just 15,000 miles.
Is Honda Odyssey A Good Car
Yes, the most recent Odyssey is a fantastic minivan. It features versatile and comfortable seating, a powerful V6 engine, confident handling, comfortable ride quality, and plenty of cargo space. Additionally, it includes a variety of family-oriented features that add to your peace of mind when transporting a large group.
What Year Is The Most Reliable Honda Odyssey
The most reliable Honda on the market now is the 2017 Odyssey. The 2017 Honda Odyssey was produced at the end of a particularly difficult generation for the Honda Odyssey. Honda was able to identify, assess, and fix many of the problems that plagued the generation.
Is There A Honda Odyssey Hybrid
The Insight, Accord, and CR-V Hybrid are the only Honda hybrids that are currently available for purchase. The 2023 Honda Odyssey hybrid is expected to arrive, but the company is still using a fuel-efficient engine. A 3.5-liter V6 engine paired with 10-speed automated transmission powers every 2023 Odyssey.
Which Minivan Is The Most Reliable
Without a doubt, the Chrysler Pacifica is among the most dependable minivans available. The Chrysler Pacifica gets an above-average Reliability Rating of 3.5 out of 5.0, from RepairPal. The Pacifica minivan has an average annual maintenance cost of $483. Although the Pacifica is a generally dependable minivan, you'd be wise to steer clear of the 2004 model due to its rust issues.
Which Is More Reliable Toyota Sienna Or Honda Odyssey
It's a toss-up because these two scored so similarly overall in terms of reliability. You can choose either based on your preferences for features, power, spaciousness, utility, and other elements. However, it should be noted that the Sienna, now in its fourth generation, was completely redesigned for the 2021 model year. The new Honda Odyssey was introduced in 2018, making it a little older.
Is The Honda Odyssey Being Discontinued
No, but Honda has canceled the LX trim for 2023, raising the price. A new mid-level Sport trim has been added to the lineup. But it is similarly outfitted to the EX-L and has a gloss-black grille, matching exterior trim, and 19-inch wheels. Additionally, Honda is also offering two years of free maintenance.