The first Ford Focus, which made its debut more than ten years ago, surprised us with its performance, affordability, and versatility. It was actually a wise decision for a small automobile. However, Focus lost favor when newer and more sophisticated little cars were released over time. Happily, Ford completely redesigned the Focus, bringing about a vastly improved interior, better fuel efficiency, and additional amenities. Therefore, one of the top little vehicles available is the 2013 Ford Focus.
The Focus checks all the right boxes: it has an attractive appearance, comes in sedan or hatchback body styles, has a cozy and well-appointed interior, delivers refined performance, gets excellent fuel efficiency, and has a ton of convenient extras that are optionally available.
It's simple to understand why this is one of our favorite compact cars when you consider the large selection of available trim levels. Including, all-electric and high-performance models.
The technologies offered equally to those often only found in much more expensive vehicles. And, they vary from a rearview camera to an automated parallel parking system that can perfectly maneuver the car into a curbside spot without the driver ever touching the steering wheel.
Numerous infotainment features are also available, including the Sync voice control system and the MyFord Touch customizable control panels. So, if you're still wondering whether are Ford Focus good cars, let's take a look…
2013 Ford Focus Overview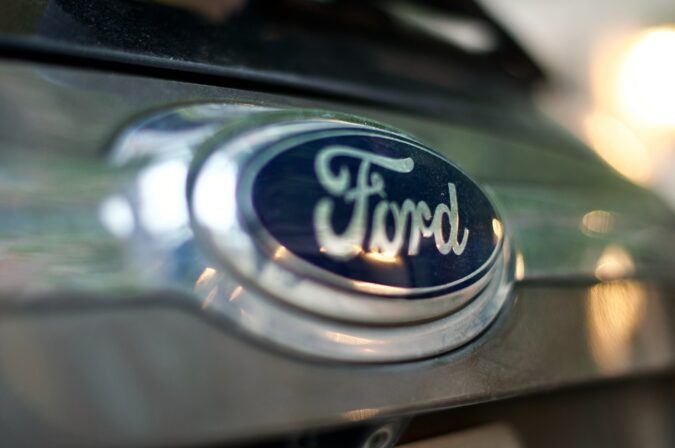 The little Ford Focus has been offered in the United States since 2000. But, no significant redesigns have been made since when it underwent a complete re-engineering and redesign. As a result, Focus models sold abroad now share its basis and brand. This modification results in a significant quality enhancement.
The Focus is available in sedan and hatchback body types, and it competes in a crowded class with the Subaru Impreza, Chevrolet Cruze, Hyundai Elantra, Honda Civic, Mazda's Mazda3, and Toyota Corolla.
With the addition of the high-performance Focus ST hatchback and a new manual transmission option for the top-of-the-line Titanium trim level of the Focus, the portfolio is now more diverse.
2013 Ford Focus Transmission
A 2.0-liter four-cylinder engine with 160 horsepower and 146 pound-feet of torque powers the front-wheel-drive 2013 Ford Focus. A six-speed automatic transmission that Ford has called "Powershift" is an option, while the entry-level S and SE versions come standard with a five-speed manual transmission.
A manual transmission is still an option, but the automatic is standard on the Titanium. A Focus Titanium with automatic acceleration from 0 to 60 mph in 8.7 seconds during Edmunds' performance testing, which is a little faster than average for this class of vehicle.
The handbook reduces that to 8.3 seconds. Official EPA ratings for fuel efficiency are 28 mpg in the city, 38 mpg on the highway, and 31 mpg while using the automatic transmission.
2013 Ford Focus Transmission Recall
We will go through some of the most prevalent Ford Focus gearbox issues to give you an idea of why there has been a need for a 2013 Ford Focus transmission recall.
1. Inability To Accelerate
In the Focus, Ford reported problems with their transmissions, saying that they could accidentally stall, lose engagement while driving, and lose the ability to start or accelerate while traveling at high speeds. The transmission control module calibration issue is the cause of the inability to provide power.
2. Trembling And Wobbling
The second typical indicator of a Ford Focus gearbox issue is a transmission shudder, intense vibration, and uneasy sensation when using an automatic or manual transmission. Owners of the Focus claim that the transmission frequently shakes and rattles, almost stalling the car when driving.
Owners claim that the unsettling driving circumstances need a recall for those concerning Ford Focus transmission problems since they feel dangerous and unreliable while driving.
Ford Focus Reliability
The 2014 Ford Focus (do check out our guide on the 2014 Ford Focus common problems) and the 2012 Ford Focus were ranked 13th and 14th on CarComplaints.com's list of the 20 worst cars. The Ford dual-clutch automatic transmission is the subject of the most frequent criticism.
According to The Drive, the reliability of Focuses with manual transmissions is in line with that of rivals like the Mazda 3. With a rating of 4 out of 5, the Ford Focus placed 27th out of 36 compact car models on RepairPal.
The Focus's ownership and annual repair expenses are typical. The base Focus model may reach up to 40 miles per gallon in terms of fuel efficiency. The Focus received favorable overall crash and safety scores for a tiny car during testing by the Insurance Institute for Highway Safety (IIHS).

Ford Focus 2013 Problems
The Focus is a good choice for used compact cars if you consider making that purchase. There are a few 2013 Ford Focus issues, nevertheless, that you should be aware of. The Focus delivers a comfortable ride and responsive handling on the one hand. It has a nice exterior and an elegant interior.
With a hands-free parallel parking assist feature, it was even relatively unique for its day. Nevertheless, when compared to the competition, the 2013 Ford Focus has a subpar dependability rating, numerous transmission issues, and clumsy controls.
The most typical 2013 Ford Focus problems are listed below.
1- Broader Transmission Problems
Both the manual and automatic 2013 Focus transmissions have received multiple reports of transmission issues over time. Some owners say that the car loses power or speed, or the car losing power when accelerating as they attempt to change gears.
This frequently results from an erroneous calibration of the transmission control module (if you need some context, check out our guide on where is the transmission control module located in a Chevy), which also impacts transmission engagement.
Additionally, owners have voiced concerns about strange noises and trembling when driving and their vehicles sliding backward on hills. Having said that, transmission problems are frequent in less expensive vehicles, so you should prepare for them.
2- Issues With The Dual Clutch (Powershift) Transmission
The 2013 Ford Focus PowerShift gearbox option lacks a torque converter. Better fuel efficiency is obtained without a torque converter because the engine doesn't have to work as hard. However, over time, it has become clear that this specific transmission is faulty.
When driving the car at greater speeds, owners have mentioned problems like the entire vehicle shaking and stuttering as well as the gears slipping and shuddering. Transmission issues, in my opinion, are a deal-breaker for me because they are typically the most frustrating to handle.
If you need to know more about what this entails, head over to our guides on what causes a transmission to slip, as well as the symptoms of a slipping clutch, and general issues around transmission slipping.
3- Problems With The Fuel System
The 2013 Ford Focus fuel system has been recalled because there was an excessive quantity of vacuum inside the gas tank of the vehicle. The automobile may stall due to malfunctioning fuel systems, and you might not be able to restart it until the problem is fixed.
This poses a risk to both the passengers of the car and everyone nearby, as one might anticipate. Having a car break down on you in the middle of a busy street (or motorway) is extremely embarrassing and dangerous.
2013 Ford Focus Recalls
There have been a total of 8 recalls for the 2013 Ford Focus, which are detailed below:
1. The Fuel System
The fuel system's fundamental issue is that the fuel tank will maintain high negative pressure. That results in the fuel tank deforming, which could lead to cracks. Your engine may stall if the fuel tank is damaged or distorted since it consumes air rather than fuel.
Make sure to completely replace the tank rather than trying to fix the current one.
2. Locks And Latches
The door locks and latches have been recalled because they don't latch and lock properly. When the automobile is moving, there is a chance that the doors might open.
3. Lighting System
As absurd as it may sound, the car's factory-installed lights were insufficiently bright to allow for safe nighttime operation. If you want to learn more of how you can fix this, check out our write-up on how much is a headlight bulb and how to replace headlight bulb, in addition to how to change headlight bulb.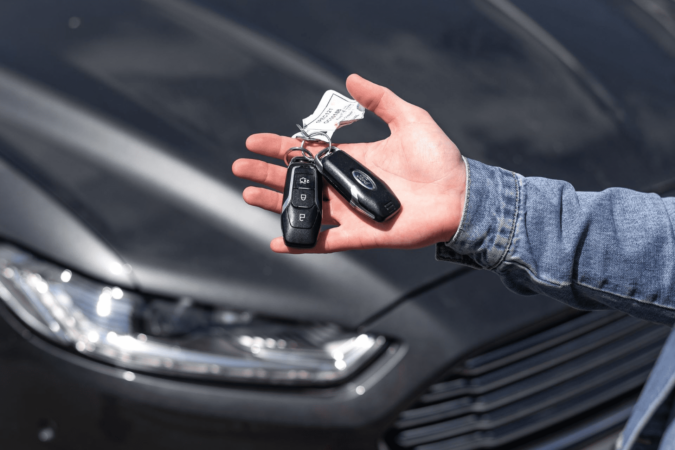 4. Electrical System
Owners of the 2013 Ford Focus reported abrupt engine stalls, which were later linked to electrical system shorts.
5. The Hatchback Latch
The hatchback version of the 2013 Ford Focus has a latch that only has to be depressed once to open. Because only one press is required, it's possible for the driver to accidentally unlock the hatchback, increasing the danger of harm for those passengers who are sitting in the back without a seatbelt.
6. Windshield Wipers
The wiring arrangement for the windshield wipers was discovered to be problematic since debris (and water) can enter the system quite easily. This frequently resulted in shorts in the electrical system of the car as a whole, not just the windshield wipers.
Such short-circuiting can otherwise cause issues such as how your windshield wiper won't turn off, and other odd electrical faults.
7. Child Safety Locks
The left rear child lock was discovered to be broken. As a result, it could fail to latch when using typical force to engage the kid lock. A youngster who is not restrained risks suffering major harm if the door is opened from the inside.
8. The Canister Purge Valve
It has been documented that the canister purge valve can malfunction (which can cause trouble codes such as the P0441 code to appear), creating an excessive vacuum in the fuel management system. This may cause the 2013 Ford Focus engine to stall out suddenly while driving (and it may not restart until the issue is resolved).
To understand more about what this entails, we have detailed resources on driving with a bad purge valve, the cost to replace a faulty purge valve, and the canister purge valve replacement process. You might also notice OBD error codes such as PO441.
2013 Ford Focus Transmission Fluid
Your Ford Focus should have a transmission fluid dipstick if it has the typical automatic transmission and was manufactured in 2012 or earlier. It is near the air filter housing and under the hood in the front of the engine compartment.
To check the transmission fluid levels, remove the dipstick, wipe it, reinstall it, and then take it out once again. The transmission fluid needs to be changed if the fluid levels are too low. A Ford Focus with a manual or CVT transmission won't have a dipstick.
So keep in mind that the information above only relates to automatic Ford Focus. And if you need some references, our guides on how to check your transmission fluid, and whether to check the transmission fluid when it's hot or cold, might help.
2013 Ford Focus Value
The base Focus trim level costs $7,499 in the used market, while the top-of-the-line Hatchback Focus ST costs $26,990. A used 2013 Ford Focus value between $6,700 for the base model and $9,300 for the Titanium trim. Prices vary according to the car's location, features, mileage, and condition.
2013 Ford Focus MPG
The Ford Focus underwent a facelift that added a new direct-injection engine, a six-speed PowerShift automatic transmission that was optional, better aerodynamics, and a host of other improvements that collectively significantly increased fuel economy numbers.
If you choose the manual transmission, your estimated gas mileage will be 26 mpg city and 36 mpg highway. The Focus achieves 28/38 mpg with the PowerShift automatic and 28/40 mpg with the Super Fuel Economy (SFE) package, which is exclusively available with the automatic.
2013 Ford Focus Transmission Control Module
There are various ways your transmission control module might let you know when something is wrong. The following are some of the most typical indications of a failing transmission control module:
Slow Acceleration: Your vehicle accelerates more slowly than usual.
Gear Slippage: When this occurs, your transmission shifts gears abruptly or without your input.
Lack of Shift: You are unable to shift out of neutral. Alternatively, your transmission might not be able to shift down correctly (i.e. the car won't go into gear) while you're coming to a halt or up when you're accelerating.
Poor Fuel Economy: For no apparent reason, your car's fuel efficiency has substantially decreased.
Do any of these items sound familiar? If they do, there's a good chance that something is wrong with your transmission control module. To be sure, you should have a skilled technician to thoroughly inspect your complete transmission system.
Given how risky it can be to drive with transmission control module issues, you should address them as soon as you start seeing symptoms like these. You risk losing control of your car and getting into an accident if you can't shift properly or abruptly change gears.
2013 Ford Focus Transmission Problem
Ford Focus transmission issues are still a common occurrence, even though the Ford Focus is now in its third generation. The new electronically-driven power steering still jerks and hesitates, and it can stall out without notice. The transmission also still has these problems.
The main transmission worries center on the car jerking and hesitating as you accelerate (our guides on your car hesitates when accelerating from a stop and your car jerks when accelerating might be handy), the transmission stuttering and failing, the grinding sounds when shifting, and the transmission failing.
The most popular cure for a jerky and sluggish transmission is to rebuild it for about $1,060 or replace the clutch. The most frequent repair for a sluggish transmission is replacing the clutch or upgrading the module's software at about 13,000 miles.  Given the severity of the problems and their early onset, the automaker announced a Ford Focus transmission recall for the 2013 model year.
2013 Ford Focus Life Expectancy
The 2013 Ford Focus's lifespan depends on how well it is maintained. The car can survive between 200,000 and 250,000 miles or perhaps longer if it is properly maintained.
Changing the oil and filter every 7,500 miles or once a year, whichever comes first, is one of the most crucial things to do. It is crucial to do this because the oil keeps moving parts from rusting and causing friction, which shortens their lifespan.
It also keeps the engine clean and operating more smoothly. Additionally, it's recommended to replace the coolant and spark plugs every 100,000 miles, as well as the cabin air filter and engine air filter every 20,000 and 30,000 miles (make sure you also know the cabin air filter replacement cost), respectively.
2013 Ford Focus Transmission Fluid Dipstick Location
According to the owner's manual, an authorized dealer or trained technician should check the 2013 Ford Focus's transmission fluid level each time the oil is replaced. Since this Focus lacks a transmission fluid dipstick, it is necessary to check the level through the fill hole.
The front driver-side tire needs to be taken off, and the vehicle needs to be on a level surface. When peering inside the transmission from the wheel well, the fill hole plug is directly behind the subframe and just above the driver-side CV axle shaft.
The finest tool to remove it is an A8 millimeter Allen key on a swivel extension. The fluid level in the fill hole should be equal to the bottom of the threads.
2013 Ford Focus Transmission Replacement Cost
Depending on the car, a new 2013 Ford Focus transmission might cost over $3,500. In contrast, transmission services like fluid changes and fluid flushes are significantly less expensive, sometimes costing less than $150. These services are important for extending the lifespan of the transmission in your 2013 Ford Focus.
2013 Ford Focus Transmission Warranty
In 2014, the carmaker extended the transmissions' warranty for vehicles from the 2011–2013 model years by two years and 40,000 miles (60,000 kilometers). Ford has released more than 20 technical service bulletins about the gearboxes since it began.
It lasts for five years or 60,000 miles and starts on the warranty start date (whichever occurs first). Ford will set up roadside assistance and charge your credit card if you require towing after the five years or 60,000-mile mark.
Ford will reimburse the towing fee under the other warranty through the dealership if the cause of the vehicle's inactivity is later determined to be covered by another Ford warranty.
Frequently Asked Questions
Is It Worth Replacing A Transmission
A new transmission might cost anything from $1,000 to more than $7,000. Therefore, replacing the transmission will be worthwhile if your car's current value is between $8,000 and $10,000. It won't make much sense to replace your vehicle's transmission if it is under or inside the transmission range, though.
How Much Does A Ford Focus Weigh
The weight of a Ford Focus ranges from 2,935 to 3,434 pounds. Depending on the trim, the final model year Ford Focus weighs between 2,935 and 3,434 pounds. This weight reflects the curb weight, which is the combined weight of all standard equipment and a full tank of gas.
Is The 2013 Ford Focus A Good Car
There are many advantages to the 2013 Ford Focus (sedan and hatchback). Smooth ride and precise handling are expertly balanced. It boasts appealing exterior and interior aesthetics, and it has useful features like hands-free parallel park assist that you might not anticipate in a little car.
How Much Is A 2013 Ford Focus Worth
A used 2013 Ford Focus may be purchased for anywhere from $6,700 and $9,300 for the Titanium trim. Prices vary according to the location, features, mileage, and condition of the car.
Does The Ford Focus ST Come In Automatic
The Focus ST automatic is also available as an estate model. However, the sweet spot in the Focus ST lineup right now isn't the five-door automatic.
Do They Still Make Ford Focus
Ford has officially announced that it would stop producing the Focus model in 2025, posing a long-term danger to the facility in Saarlouis, Germany, which produces only that model.
How Many Miles Do Ford Focus Last
The Ford Focus will last 200,000 miles with regular maintenance before needing any costly replacements. If you drive an average of 15,000 miles per year, a new Ford Focus should last you between thirteen and sixteen years.
How To Reset Ford Focus Computer
You must raise the hood of your 2013 Ford Focus before resetting the ECU. Find Your battery now, and unplug the negative terminal. Don't touch the car for an hour while it is left to sit. Start the engine after reconnecting the battery terminal. Let the automobile idle without pressing the gas pedal or doing anything else for 10 to 15 minutes. Take your car for a regular drive now, and you should notice that the ECU returns to its factory default settings. You can either try again or take it to a mechanic to have them fix it if this doesn't work.
What Replaced The Ford Focus
Ford will phase out the Focus gradually from the Chinese, Australian, and other remaining markets by 2025 because of the growing popularity of SUVs and electric vehicles. The current-generation Focus will no longer be produced by Ford after 2025, signaling the end of the Ford Focus.
Is There A Recall On 2013 Ford Focus Transmission
Ford Motor Company (Ford) is recalling a small number of Ford Focus hatchbacks with the model years 2013 through 2017 that were built between February 14, 2012, and August 26, 2016, and that has a manual transmission. The interior latch release button on the impacted vehicles can be used to unlock the hatchback with just one press.
How Much Is Insurance For A Ford Focus
A Ford Focus's average yearly insurance cost is $1,253, which is $174 less than the average for all automobile types.
What Does Transmission Fault Mean On Ford Focus
The 'Transmission Fault Service Now' warning indicates that a transmission issue has to be fixed as soon as possible if it appears on your Ford car.
Does The Ford Focus Have All Wheel Drive
Except for the turbocharged variant, all Ford Focus models come standard with front-wheel drive. But if you're interested in other AWD alternatives outside the Focus RS, Ford has a wide selection, including the 2022 Ford Escape. Ford Edge in 2022.
What Size Tires Are On A 2013 Ford Focus
Your 2013 Ford Focus's original tire size is 215/55R16 93H.
How To Turn Off Downhill Assist Ford Focus
By pressing the Hill Descent control button in the center information screen's top left corner or accelerating past 40 mph, you can turn it off. When the ignition is turned off of the car, the function will likewise turn off. Repress the button to turn it on. The system will beep to let you know it's on. Use the accelerator or brake pedals to set the desired speed, then take your foot off. The Focus will drop at the chosen speed, letting the driver focus on steering.
Are Ford Focus Front Wheel Drive
With the exception of the turbocharged RS sports car, all Ford Focus models are front-wheel driven.
2013 Ford Focus: Final Verdict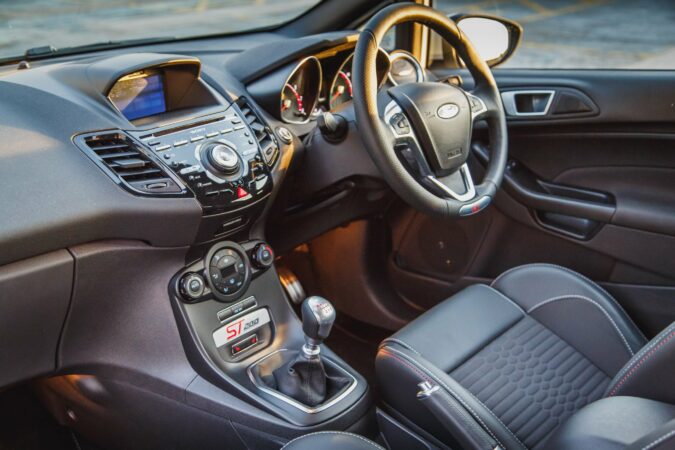 A lot of things work in favor of the 2013 Ford Focus. Smooth ride and precise handling are expertly balanced. It boasts appealing exterior and interior aesthetics, and it has useful features like hands-free parallel park assist that you might not expect in a little car.
Focus provides outstanding driving dynamics. Its body roll around corners is quite little, the steering is quick, and the suspension makes for a smooth ride. This mix is improved by the Focus ST's faster steering and retuned suspension for even tighter turns. Additionally, its brakes have stronger stopping power.