The 2015 Chevy Cruze problems are far fewer when compared to previous model years. Although it lacks some of the modern conveniences of newer models, the reliability of the Cruze is far superior to that of earlier Cruze models.
2015 Chevy Cruze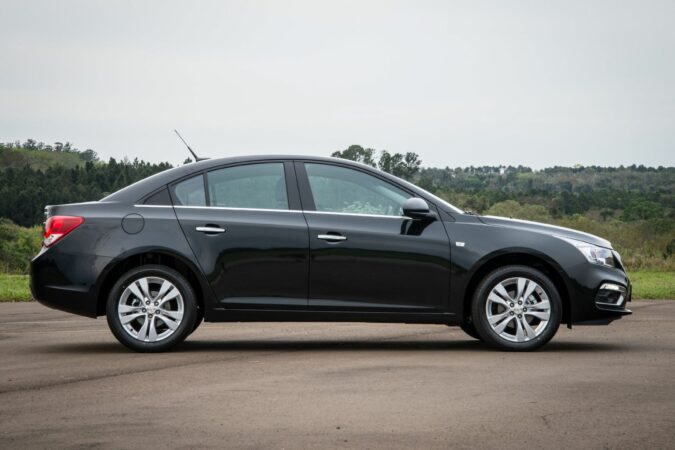 Chevrolet's Cruze, which was first introduced in 2011 and is a reliable but aging competitor in the compact sedan segment, will receive its first significant redesign by 2016.
The Cruze is a handsome all-around package, albeit one with a somewhat cramped back seat, and is noteworthy for being one of the few compact cars available with a diesel engine.
The 2.0TD is the top model in the lineup that also includes gasoline four-cylinders with naturally aspirated and turbocharged engines.
Cruze prices start at $16,995, but the 2.0TD has a high level of standard equipment and starts at $26,485. With a sunroof, an improved audio system, different driver assistance features, and extras.
Some models, like the eco-friendly Eco version, have a six-speed manual transmission, but the majority of them, including the diesel, have an automatic.
The various powertrains' combined performance is average for the segment and roughly equal, with the 151-hp diesel's extra muscle being counterbalanced by several hundred pounds of added mass.
When it comes to fuel efficiency, gas engines aren't exactly slouches; the Cruze Eco, with its 1.4-liter turbo four and manual transmission, is rated at up to 28 mpg in the city as well as 42 mpg on the highway.
Though its NVH characteristics never let you forget you're driving a diesel, the diesel is still better at 27/46 mpg and averaged an impressive 44 mpg in real-world testing.
2015 Chevy Cruze – Updates, Features, And Specs
The Cruze's new split-grille snout, which gives it a closer familial resemblance to the larger Chevrolet Malibu and Impala sedans, is the most noticeable change for 2015.
Although you can't call it beautiful, its appearance is more elegant than before. New LED daytime running lights are also included with most trim levels.
The Cruze's interior has undergone a minor update, adding new cup holders and moving the door-lock buttons to the doors.
The center stack is now available with a sharp, touch-screen display that includes Apple's Siri Eyes Free integration, a text-message alert system, access to Chevy's AppShop, and GM's 4G LTE wireless connection with a Wi-Fi hotspot. A pixilated, low-res info screen still sits between the gauges.
The updated interior of the 2015 Cruze, especially in higher trim levels with leather and a large touch screen, makes the most of the compact's plebeian roots. The new face of the Cruze lends unquestionably a touch more sophistication.
A relatively soft suspension setup that also manages respectable levels of grip when cornering results in a ride that is long-distance comfortable.
The diesel's impressive 700-mile highway fuel range is matched by the model's 280 lb-ft of torque, which together allows for worry-free and effortless highway cruising.
The Chevy can at least be given a little more fun thanks to the manual transmission's availability in gasoline-powered models.
Although the 2016 Cruze will undoubtedly be more technologically advanced, the current model is beginning to feel dated and falls short of some of its rivals, like the Mazda 3, which won the 10Best award.

The interior of the Chevy looks plain, with lots of stiff, inexpensive plastics and flat, unsupportive seats. Its back seat is especially constrained.
2015 Chevy Cruze Problems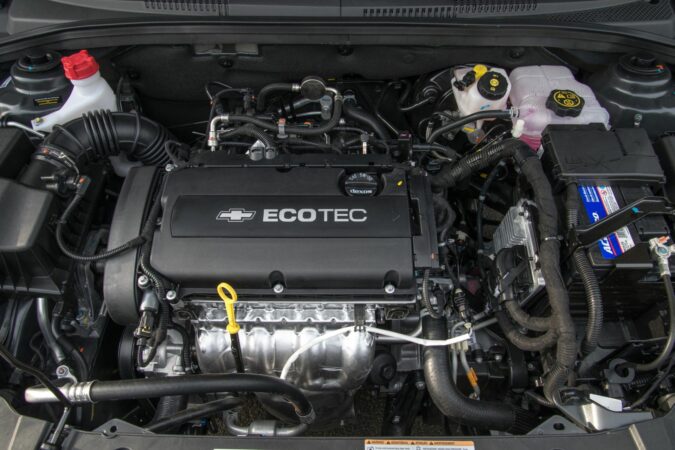 The most frequent complaints involve the engine and powertrain and include stalling, coolant leaks, and overheating.
Many of the 98 complaints, based on data from carcomplaints.com, about the engine and powertrain, mention the motor cutting out and stalling, frequently after experiencing shaking or vibrations.
Additionally, there are numerous reports of coolant and engine oil leaks beneath the car, frequently resulting from the faulty thermostat housing.
The 1.4L turbocharged powertrain appears to be the subject of the majority of engine complaints, and not all of them have official fixes as of yet, with owners reporting multiple visits to their mechanic before finding a solution.
Another thing to keep in mind is that Cruzes with the 1.4L engine from the 2011 (just be mindful of the 2011 Chevy Cruze problems) to the 2014 model years are known to have leaking water pumps, which can lead to AC failure and engine overheating.
Sadly, it seems that the 2015 Cruze has the same problem. Worse yet, GM fixed the problem by extending the warranty to cover the problematic parts, but only for models from 2011 through 2014, leaving 2015 Cruze owners high and dry.
Electrical system complaints reveal that the 2015 Cruze has trouble with randomly lighting up the dash lights and malfunctioning sensors.
Chevy Cruze Common Problems
Engine-related complaints are followed by electrical system-related ones. Owners frequently talk about sporadic dash warnings, such as the check engine or tire pressure monitoring system (possibly indicative of a tire pressure sensor fault, or if there's an issue with the TPMS sensor – you may troubleshoot this further if you know how to reset TPMS) flashing on and off.
This problem also seems to affect the power windows, the radio, and the blinkers, which frequently stop working for no apparent reason.
According to reports, the car will start to shake, smoke, sputter, and struggle with decreased performance after the check engine light turns on.
One owner claims that after scanning the car with a diagnostics tool, a code was generated that indicated the mass-airflow sensor was malfunctioning.
The car continued to sputter after it and the air filter was replaced, but the warning light disappeared. Others are waiting for GM to issue a recall because they haven't found a solution.
Some 2015 Cruze owners complain that the brake pedal is difficult to press or that the steering wheel locks in place.
A number of drivers claim that the steering wheel is locked up and is impossible to turn when traveling at speeds under 40 mph, according to the five pages of steering-related complaints.
Another describes how to find a leak in the power steering fluid. Therefore, even though there hasn't been a recall, it appears that GM is aware of the issue with the power steering fluid.
The majority of brake-related complaints refer to the pedal occasionally needing more pressure to stop the car; one driver even claimed that it felt as though the power assist was failing.
Numerous additional complaints point to brake failure while driving, one of which resulted in a low-speed collision. Following an inspection, technicians discovered that the brake master cylinder had broken, allowing brake fluid to leak.
Chevy Cruze Years To Avoid
The most problematic Chevy Cruze model years are 2011, 2012, and 2014.
According to reports on the CarComplaints website, the 2011 Chevy Cruze has the most complaints overall and is considered to be the worst Cruze model ever because of its numerous expensive and frequently occurring 2015 Chevy Cruze problems.
When it comes to transmission, the 2011 model year is a complete mess. Many owners have noted that the transmission frequently stops working entirely.
This transmission malfunction typically occurs at lower mileage. Some people think that the Chevy Cruze is one of the worst vehicles that Chevrolet has ever produced.
At 120,000 miles, there shouldn't be a $2,600 transmission failure or a $700 defroster failure for a 59-cent plastic part. Instead of making another major repair, let's consider a different brand.
This is a pricey problem because it frequently necessitates the transmission's replacement. The average cost to resolve this issue is $3300.
The anti-freeze smell inside the car is another issue with the 2011 model year that has received a lot of press. This occurs fairly early on and is a very annoying problem.
This very often occurs due to a coolant leak. It also requires a costly repair bill.
The legacy of the 2011 Chevy Cruze is carried on by the 2012 model (be wary of the 2012 Chevy Cruze problems). Along with some brand-new issues, it inherited sluggish transmission and coolant leaks.
Engine Issues
The engine in this model has a lot of issues. A significant portion of the reports dealt with the intermittent loss of power.
To help find out the cause of the problem as there isn't any universal solution to this issue, a mechanic needs to check the vehicle.
The 2011 model year had an unproportionate number of brakes-related issues. It had well over 250 reports which were listed on the NHTSA website.
This Cruze model's brakes frequently malfunction, posing extremely dangerous situations. There is no specific information on how to solve this problem permanently.
The issues with the 2014 Chevy Cruze differ slightly from those with the other two models. It has smaller but more pervasive issues.
Problems with the cooling system are one of the 2014 model's most frequently reported problems with the Chevy Cruze. Overheating occurs frequently.
The manufacturer did not provide an explanation or even a solution to the issues. Due to this, the mechanics seem to try out multiple approaches. Many radiators are replaced, while others replace the water pump and valves.
The steering issues are a new addition to the list. Driving this model year results in a loss of power steering. While driving, the steering wheel can lock up, potentially leading to dangerous situations.
The coding of the control module appears to be the source of the issue. A software update will usually solve the problem.
Chevy Cruze Reliability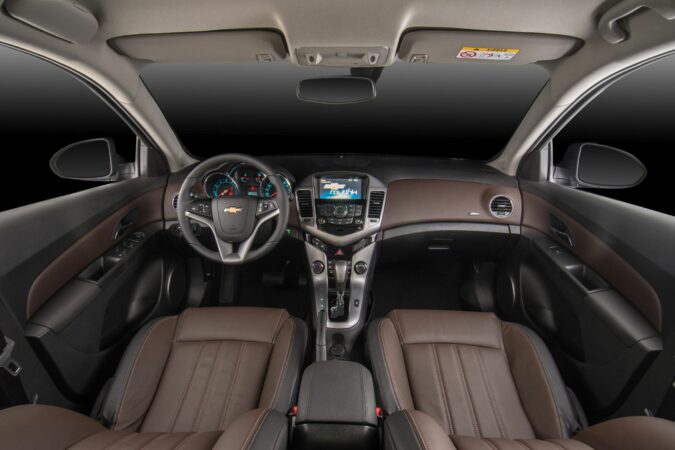 The Chevrolet Cruze is a great daily driver thanks to its excellent fuel economy and low ownership costs. It's good enough that many folks wonder whether the Chevy Cruze are good cars.
According to CarEdge.com, it will have a predicted residual value of 67% after five years, depreciating an estimated $2,700 from its original cost.
Is The Chevy Cruze Reliable
The Chevy Cruze receives a reliability rating from RepairPal of 4.0 out of 5.0, placing it 26th out of 36 compact cars.
The model's average yearly repair and maintenance expense is $545, which is a little more than the $530 average for compact cars.
The average Chevy Cruze owner brings their car in for unplanned repairs 0.4 times per year, with a 12% chance of having a serious issue.
J.D. Power gave the 2016 and 2017 Cruze redesigns the highest reliability ratings, awarding both model years 88 out of a possible 100.
This places the 2017 model second in its class, behind the Toyota Prius, and the 2016 redesign (make sure you're on the lookout for the 2016 Chevy Cruze problems), which comes in sixth.
2015 Chevy Cruze Problems
Due to worn-out or damaged parts, the Chevy Cruze will inevitably develop 2015 Chevy Cruze problems over time that could compromise its quality and ability to drive.
The most frequent issues with the Chevy Cruze across all model years are down below:
2015 Chevy Cruze Problems #1. Engine Issues
Several engine issues have been reported with a lot of Chevy Cruzes in this era. The affected models' owners have reported experiencing driving-related engine stalling.
A bad alternator (it's worth verifying by learning how to tell if your alternator is bad), faulty sensors, or a lack of fuel could be to blame for the problem. This can be diagnosed if you notice a P0171 OBD error code on your Chevy Cruze.
Another issue that has been discovered in many later redesigns of the Cruze is engine failure. There have been instances where drivers have observed their cars sputtering and producing smoke from the underside.
Additionally, some owners have mentioned that their engines frequently died within the first two months of getting their vehicles.
There have been a few reported engine issues with some Chevy Cruzes. The affected models' owners have reported experiencing driving-related engine stalling.
Many drivers came to the conclusion that a damaged cylinder was the cause of the engine failure in their vehicle.
In some instances, the injector would also get contamination by metal shrapnel (which might also be the case if there are metal shavings in the motor oil), necessitating more costly repairs.
Remember that other factors such as the use of the wrong fuel, detonation, a blown head gasket, and improper lubrication can lead to engine failure.
So, if you're experiencing the same issue, be sure to get your car to a mechanic right away to get a proper diagnosis.
2015 Chevy Cruze Problems #2. Damaged Piston
Many 2017 Chevy Cruze owners have expressed their dissatisfaction over a cracked piston that made their cars idle erratically or lose power when accelerating.
Engine failure is frequently caused by the piston wearing out or being damaged. The consequences include compression loss (so, you have to be diligent when noticing the symptoms of low compression), elevated emissions, gas leakage from the combustion chamber (or a gas leak in your car), and lubrication loss.
When piston rings are faulty, the oil may leak into the combustion chamber. Because it requires a lot of labor to ensure that the engine piston parts are repaired, piston damage can be quite expensive. Moreover, the cost of replacement piston rings can be fairly expensive.
Because any issue necessitates disassembling the entire engine in order to fix it, this expense is typically significant.
Make sure you're using the right engine oil and changing the oil and filter at the manufacturer's suggested intervals to prevent piston damage and failure, whether it be with piston rings or other piston components.
You can inspect the engine coolant's condition by taking off the radiator cap or looking at the water level in the coolant reservoir.
As such, you shouldn't take a coolant leak or what causes a coolant leak lightly. Therefore, if you notice the symptoms of low coolant levels, such as the car losing coolant but there's no leak, or if the coolant reservoir is empty, do act quickly.
2015 Chevy Cruze Problems #3. Electrical Errors
Many drivers of the 2016 redesign have complained about electrical failure. Some owners have complained that their cars won't start. Others have griped about broken radios and illuminated check engine lights.
Usually, a dead battery, a stuck relay, a faulty alternator, and a blown fuse are the root causes of these issues.
2015 Chevy Cruze Problems #4. Brutal Shifting
Some Cruze redesign owners from 2011 to 2016 have voiced complaints about their transmissions slipping and shifting abruptly. These can be described as something akin to the symptoms of a slipping clutch, making Cruze owners wonder about what causes a transmission to slip.
Software flaws may be to blame for these 2015 Chevy Cruze problems. You could typically fix such drivability issues by updating the transmission and resetting the transmission controller. For more context, you can check out our guide on where is the transmission control module located in a Chevy.
The same issue could be due to defective valve bodies and shift solenoids.
For the Cruze, a replacement shift solenoid typically costs around $40. A valve body can range in price from $200 to $800 plus labor.
2015 Chevy Cruze Problems #5. Steering Issues
Many owners of the 2014 redesign (ensure that you're aware of the 2014 Chevy Cruze problems) have voiced concerns about steering issues with their cars.
The Cruze's steering would stick at highway speeds and jerk when the power assist came back. This is according to drivers of the impacted model year.
Additionally, some drivers have reported completely losing their power steering, which raised the possibility of accidents.
2015 Chevy Cruze Problems #6. Defective Water Pump
Some Chevy Cruze 2014 owners claim that a defective water pump led to engine overheating and damaged head gaskets in their vehicles.
The most frequent causes of water pump failure are faulty seals, a loose drive pulley, worn belts, and corrosion.
In addition to labor costs, a replacement water pump may cost between $30 and $100.
An essential part of your car's cooling system is the water pump. If your car's water pump isn't working, it could overheat and cause serious damage. Your car's water pump has a finite lifespan and is susceptible to damage that renders it useless.
If this happens, it is crucial to replace the water pump as soon as possible in order to prevent further damage.
The water pump circulates water from the radiator through the engine and back again. A constant flow of coolant from the radiator is required for the engine of your car to remain cool and at the proper temperature.
If the water pump is working correctly, your car will run smoothly, keep its operating temperature constant, and get you where you need to go. The water pump in your car could start to fail, then showcasing the symptoms of a bad water pump, which could result in a number of serious engine problems.
2015 Chevy Cruze Problems #7. Fluid Leaks
Coolant leaks have been a common complaint for the 2011 Chevy Cruze. Antifreeze leaks inside the cabin of the affected models, according to their owners, who have complained about the odor.
Some of them caught a glimpse of white smoke emerging from the engine. Others have also mentioned that the air conditioning system in their car turned off by itself. This is when the engine overheated as a result of the leak.
A class-action lawsuit against General Motors in 2014 was a result of a large number of complaints.
Many of the units from the 2011 redesign, according to the plaintiffs, had a mechanical flaw that allowed antifreeze to leak from the radiator.
They continued by saying that despite multiple trips to the dealership to have the issue fixed, the issue persisted.
The lawsuit also claimed that General Motors failed to alert the public despite the automaker issuing two technical service bulletins (TSBs) about the coolant leaks.
General Motors' motion to dismiss the class-action lawsuit proposal came in 2016.
2015 Chevy Cruze Problems #8. Transmission Malfunction
One of the most frequently reported issues among 2011 Cruze owners is transmission failure. Before their Chevy automatically shifted into reverse, affected unit drivers complained about hearing a rattling noise (especially when accelerating) coming from their cars.
Some people also mention that their cars occasionally will stick in drive or abruptly accelerate and decelerate.
A bad torque converter (be on the lookout for the symptoms of a bad torque converter), a broken clutch, a lack of transmission fluid (this is likely due to a transmission fluid leak), and a bad transmission solenoid. These are all potential causes of transmission failure.
The Chevy Cruze is a reliable daily driver. However, the 2015 Chevy Cruze problems brought on by defective parts may still have an impact on its performance and quality.
You must keep up with its upkeep and repairs if you want it to last a long time. You should also keep an eye out for the most typical 2015 Chevy Cruze problems it might encounter in the future.
Best Year For Chevy Cruze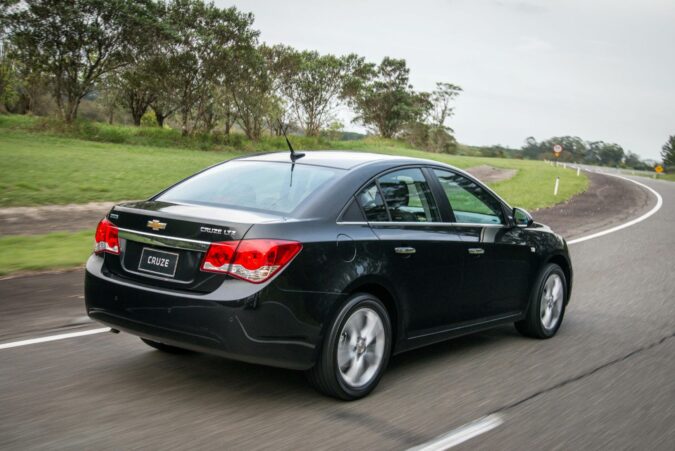 Which Chevrolet Cruze model year is the best?
The best Cruze models are from the 2013 (do note the 2013 Chevy Cruze problems) to the 2015 model years. These cover the first generation's model years of 2011 through 2015.
These cars are more dependable and come with more security features like a rearview camera and blind spot monitoring.
Chevrolet provided a Cruze Diesel for the 2014 and 2015 model years, it's important to remember that. The Cruze Eco, which is more accessible on the used market, offers greater fuel savings. So, you might want to pass on this model.
J.D. Power gave the 2014 Cruze a very good reliability rating of four out of five.
There are six recalls affecting the 2014 Cruze. Due to issues with the car's ignition switch, driver-side airbag inflator, transmission shift cable, tie rods, and right axle shaft, Chevrolet is recalling certain models.
Additionally other models under recall with engine block heaters, a dealer add-on feature. Before purchasing a second-hand Chevy Cruze, make sure that these recalls are already done by the previous owner.
Frequently Asked Questions
Are Chevy Cruze Good Cars
The Chevy Cruze has a reliability rating of 4 out of 5 stars on repairpal.com. Compared to cars of a similar size, the repair costs on average are significantly lower. The frequency of repair is also lower.
How Long Do Chevy Cruze Last
When properly driven and cared for, the Chevrolet Cruze can last up to 250,000 miles. Your Chevy Cruze could last well over a decade before requiring significant repairs. This is if you only drive 15,000 miles per year.
Does The Chevy Cruze Have A Turbo
Chevy produced the Cruze, an economical and cost-effective vehicle, from 2010 to 2019. They had turbos installed in order to boost their comparatively weak power.