Celebrating the Legend
The Aston Martin DB5 is no ordinary car. For many, it's THE car – the one that's instantly recognisable, dripping in charisma, with a heritage that's envied across the automotive world. This month, the world toasts to 60 glorious years of this iconic vehicle, and Aston Martin, of course, is at the forefront of the jubilations.
Back in the day, when the DB5 first took the world by storm, it was more than just a car. It became an emblem of British innovation, artistry and an expression of sheer luxury. Today, six decades later, its allure remains undiminished.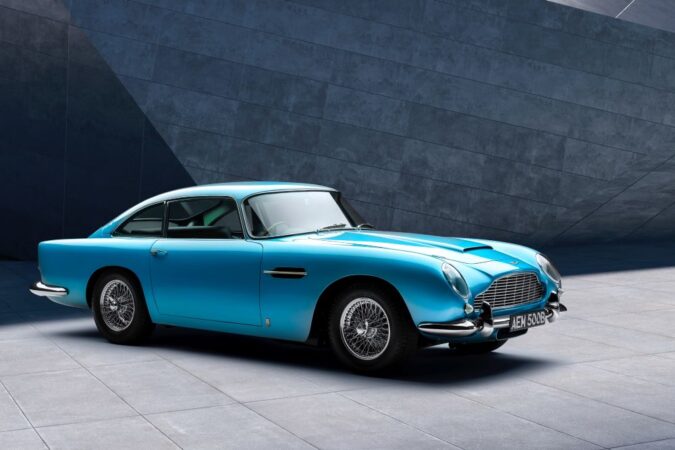 Last weekend, the Goodwood Revival festival in Sussex had the DB5 as its star, gleaming alongside its contemporary sibling, the formidable DB12. To commemorate this special occasion, Aston Martin also released photographs of both the legendary cars, presenting a visual journey from past to present.
Aston Martin's Executive Chairman, Lawrence Stroll, a proud DB5 owner, gushed about the vehicle's continuing appeal, underlining how the car set the foundation for the company's identity. And with the DB12 on the horizon, it seems the DB legacy is here to stay.
The Sixties Charm
1963 was a pivotal year for Aston Martin. With the success of the DB4 under its belt, the Frankfurt Motor Show became the stage for its latest masterpiece – the DB5. Outperforming its predecessor in design and technology, the DB5 swiftly became synonymous with unmatched elegance and desirability.
Its association with James Bond gave it a celestial stature, etching it in the annals of automotive history. Yet, 007 wasn't the only star smitten by its charm. The Beatles' Sir Paul McCartney, George Harrison, Rolling Stone Mick Jagger, and many more were captivated by its beauty.
The DB5, with its limited production (887 saloons, 123 convertibles and 12 bespoke coach-built shooting brakes), achieved a level of fame that catapulted Aston Martin from being just a British sports car maker to a global sensation.
A Legacy of Power
The Frankfurt showstopper, the DB5, housed a reworked 4.0-litre engine, boasting a staggering 282 bhp. Its debut saw the introduction of electric windows and even optional air conditioning – features that showcased the brand's dedication to customer demands.
Its streamlined design, courtesy of the renowned Italian coachbuilder Carrozzeria Touring Superleggera, was accompanied by a top speed that surpassed 150 mph. This vehicle wasn't just about looks; it packed a punch, setting the tone for future generations of Aston Martin cars.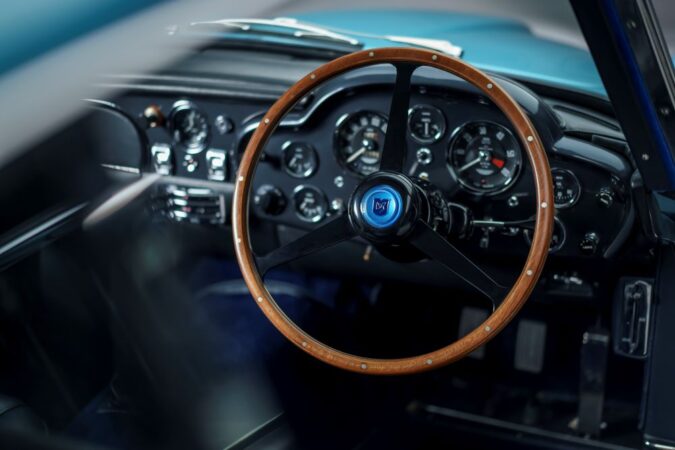 The DB5's trailblazing spirit continues to inspire. The latest DB12, hailed as the world's first Super Tourer, stands as a testament to Aston Martin's enduring commitment to excellence. In conclusion, the DB5 isn't just a car. Over the last 60 years, it has become a symbol – of luxury, of British craftsmanship, and of timeless appeal.
As we join in the celebrations, it's clear that this icon's journey is far from over.