In honour of its illustrious 110-year legacy, Aston Martin proudly unveils the 'Valour', an ultra-exclusive V12-engined, manual transmission special edition that symbolises the best of the brand's long-standing heritage of front-engined sports cars.
Aston Martin's Tribute to Driving Purity
Valour embodies Aston Martin's passion for pure driving experiences, offering an unadulterated connection between driver and machine. In 2023, it stands alone as the only front-engined V12 sports car available with a manual transmission, harking back to a golden era of driving.
Aston Martin Executive Chairman, Lawrence Stroll, describes Valour as a "modern icon that fuses classic character with contemporary execution."
Uncompromising Performance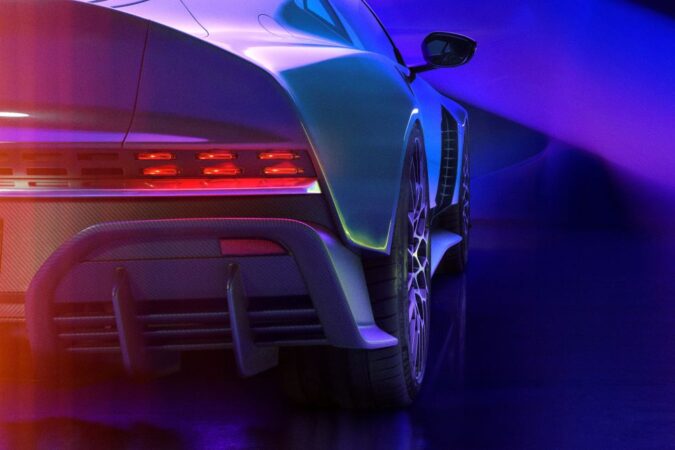 Under the bonnet, Valour is powered by a 715PS/753Nm twin-turbocharged 5.2-litre V12 engine mated to a bespoke six-speed manual transmission. This potent combination ensures an enthralling driving experience that makes Valour one of the greatest driver's cars ever created.
Its enhanced mechanical limited-slip differential, backed by electronic traction and stability control systems, enhances the analogue connection between the car and its driver.
Classic Appeal, Modern Execution
Drawing inspiration from legendary Aston Martin models like the original V8 Vantage and the 'Muncher' Le Mans racer, Valour artfully blends iconic designs with state-of-the-art technology. From its bespoke suspension to the lightweight 21" forged alloy 'Honeycomb' wheels, every detail is engineered for maximum driver engagement and exhilarating performance.
The Ultimate Collector's Item
With only 110 units available worldwide, the Valour is as exclusive as it gets. Beyond its jaw-dropping performance and stunning design, its limited production run guarantees its status as one of the most coveted cars in Aston Martin's canon.
The Valour Design
The all-carbon fibre bodywork pays tribute to Aston Martin's design history, echoing the muscular aesthetic of the iconic 1970s V8 Vantage. Modern aerodynamic techniques have been seamlessly incorporated into Valour's design, promoting stability and creating a distinctively aggressive look.
Inside, the Valour cockpit evokes a sense of timeless simplicity and tactility, with an emphasis on the manual transmission gear lever to underline the joy of analogue driving.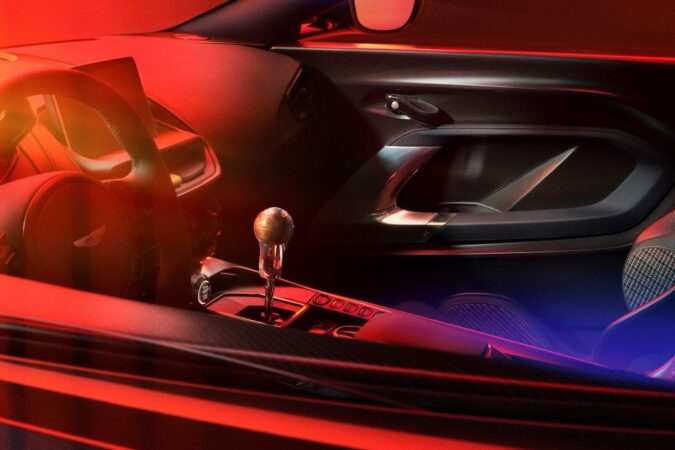 Customisation at Its Finest
Customers are offered extensive customisation options, ranging from a choice of gearknob materials, like machined aluminium, titanium, carbon fibre or walnut, to a variety of hand-painted stripes and graphics designs. For those seeking further uniqueness, Aston Martin's Q division stands ready to create truly bespoke specifications, including a one-off livery or painted wheels.
Looking to the Future
Valour production is set to commence at Aston Martin's Gaydon Headquarters in Q3 of 2023, with first deliveries slated to begin in Q4 2023. As Aston Martin's tribute to its rich history, the Valour promises to be a cherished collector's item that begs to be driven. For those craving pure, visceral driving pleasure, the Valour awaits.