A New Era of Roof-Down Driving
Get ready, UK motor enthusiasts! Aston Martin has pulled back the curtains on its brand-new DB12 Volante. This convertible is set to redefine open-top luxury driving. And let's be honest, with British summer just around the corner, could there be a better time for this revelation?
Power, Performance, and Pleasure
Nestled beneath the Volante's sleek exterior lies a beast of an engine. Its 4.0 Twin-Turbo V8 roars to life with a whopping 680PS (671bhp), propelling you from 0-60mph in just 3.6 seconds. And for those of you with a need for speed? Hold onto your hats! This car can reach an eye-watering 202mph.
Aston Martin's Chief Executive Officer, Amedeo Felisa, hints at the magic beneath the hood, stating that for many customers, driving with the roof down is unparalleled in joy. The DB12 Volante takes that joy and amplifies it.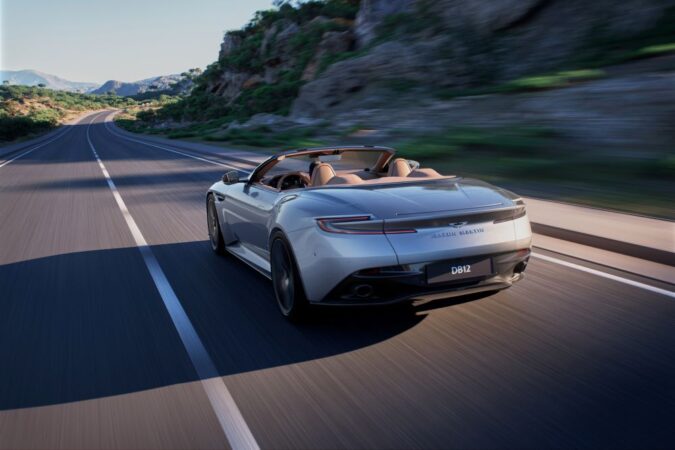 Engineering Brilliance
But it's not all about power. The DB12 Volante stands firm on an exceptionally rigid bonded aluminium structure. This car's foundation promises a driving experience that's every bit as thrilling as its hardtop twin, the DB12 Coupe.
Modifications, from its rear suspension mounting points to its engine cross brace, result in a near 5% increase in global torsional stiffness. And with an advanced underbody design, including increased lateral stiffness and enhancements in suspension performance, drivers can expect both stability and agility.
A Roof Like No Other
Transitioning from hardtop to convertible is where the DB12 Volante really shines. The unique 'K-fold' roof, a result of smart engineering, boasts an electrically-operated two-stage folding procedure.
This ensures maximum luggage capacity without compromising on aesthetics. The entire roof operation takes a mere 14 seconds to open and 16 seconds to close. And you can even get it moving at speeds of up to 31mph.
Inside the Luxury
Aston Martin's interiors are a thing of legend, and the DB12 Volante is no exception. Unique additions like wood veneer or carbon fibre panels on the seatbacks, matched to the door trim inlay, add a touch of luxury when the roof is lowered.
Passengers can indulge in a state-of-the-art infotainment experience, complete with Aston Martin's next-generation system, an all-new navigation system and a sound system that is bound to captivate, thanks to their new audio partners, Bowers & Wilkins.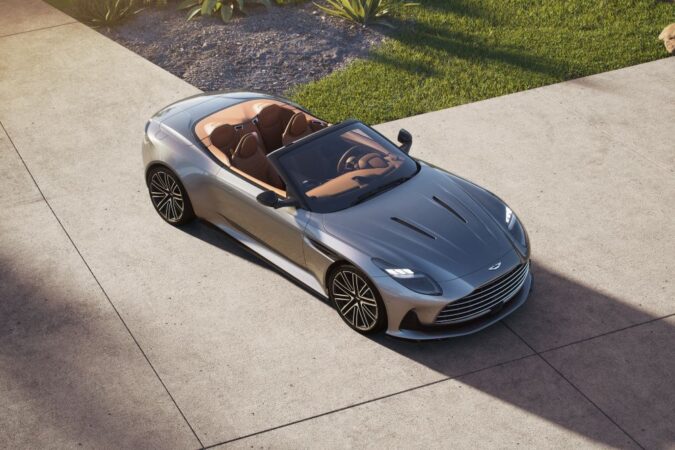 Concluding Thoughts
The DB12 Volante is not just another car; it's an experience. It promises the thrill of high-speed driving, the luxury of an Aston Martin interior, and the pure joy of roof-down motoring. As the car is set to roll out for deliveries by Q4 2023, the roads of the UK will soon be graced with this marvel of automotive engineering.
With its heady combination of power, luxury, and style, the DB12 Volante is set to become the convertible of choice for the discerning driver. So, if you're looking for the ultimate in open-top luxury driving, your search may very well be over.