The Buick LaCrosse is a mid-size sedan that Buick makes since 2004. The car is now in its third generation, but production in the United States has stopped since 2019. However, the LaCrosse is still being produced in China and is actually selling quite well. We'll be talking about the Buick LaCrosse problems in this post.
We'll let you know what common problems you might encounter in the LaCrosse, how much it will cost you, and which model year is the most troublesome and you should avoid. If you're planning to buy the Buick LaCrosse, this post is going to be a big help for you.
Buick LaCrosse Overview
Before we get to the list of Buick LaCrosse problems, let's have an overview of the car first. As mentioned, this American mid-size sedan started production in 2004. Several engine options were available during production, with 3.6L V6 being the smallest engine available in the US market. A 5.4L LS4 V8 was also available if you need more power to haul your family around.
Buick then introduced the second generation in 2010, and it was produced up until 2016. Engine options include the 2.4 Ecotec four-cylinder engine and several V6 engine options. The biggest engine this time was a GM High Feature Engine 3.6L V6 that produces 303 horsepower. Decent amount of power, but there are no V8 options this time around.
The third generation was introduced in 2016, but production in the US stopped in 2019. GM discontinued the car in the US market as part of a global restructuring effort. And to be honest, it's not a surprise since yearly sales of the LaCrosse started dropping in 2014 and were down to a measly 7,000 units in 2019. Meanwhile, the LaCrosse is actually Buick's best-seller in China. Yearly sales are well over 30,000 units, and in 2020 they still managed to sell 54,000 units of the LaCrosse in China.
Reviews: Is It Good?
While the LaCrosse didn't set the world alight, it was generally an okay car. Reviews of the car were mainly positive, with only a few minor gripes and downsides for each generation of the car. The first generation was largely mediocre, with decent engines and suspension.
One thing to note was that the first generation did fairly well in crash tests, but when it comes to the side-impact tests, the LaCrosse didn't fair well at all. It was generally poor, with 2007 models earning one out of five stars in an NHTSA side-impact crash test.
The second generation had more going for it. Critics praised the new and luxurious interior, strong acceleration, and excellent safety ratings. Later models were also praised for being comfortable, and the eAssist engine had good fuel economy.
A consistent criticism for this generation was the small trunk and poor rearward visibility. In some models, the LaCrosse has numb steering, and while the fuel economy was good, the eAssist engine feels underpowered.
As for the last generation, GM did a decent job with the LaCrosse. Giving consumers a luxurious mid-size sedan with decent engine options, good looks, and an overall very good driving experience. The sluggish four-cylinder engine was the only notable criticism of the LaCrosse.
Recalls For The Buick LaCrosse
Buick has done a total of 21 recalls for all LaCrosse models through its production. Some of the bigger ones include recalls for the powertrain in 2013. The problem was that there was a software problem that causes the car to shift into Sport mode on its own, which can startle drivers and be quite dangerous in a braking scenario as it affects the transmission's braking effect.
Then in 2014, there was also a recall for the seats and power adjuster system for the 2011 – 2012 model years. The problem was that the bolts that secure the driver's and passenger's power front seats may fall out. If this happens, this will cause the seat to drop suddenly to the lowest position. It doesn't sound like much, but it's quite distracting for your seat to suddenly drop while you're driving and is actually quite dangerous.
Other recalls Buick has done include a recall for the 2016 model regarding a seat belt and airbag problem, as well as for the 2017 model due to an incorrect installation of the rear suspension assembly. The suspension may loosen or even disconnect, not exactly something you'd like to happen while driving.
Recalls aren't necessarily bad, if anything, a recall is the car manufacturer admitting that they made a mistake and now they want to rectify the problem before it gets worse. Mind you, not all problems have been solved by Buick, and there are model years that you should avoid as you will see later on in this post.
Common Buick LaCrosse Problems
Reviews of the car are mostly positive across all three generations. But what about reliability? Here are some common problems you might come across:
Check Engine Light
This problem mostly plagues the second-generation car. Owners with only around 25,000 miles on the clock report that their check engine light is turning on. Some even report a burning smell coming from the car. The problem seems to stem from excessive carbon buildup. While carbon buildup is normal, especially in direct injection engines, the LaCrosse seems to have excessive carbon buildup during cold starts.
This causes the engine to misfire, which triggers the check engine light. There seems to be no clear solution either. Owners report that GM dealers will tell you to replace a fuel module, a device that manages the extraction of fuel from the tank. However, the check engine light quickly reappears after this solution.
It's not quite clear what the exact solution is. It seems replacing the spark plugs and fuel injectors will solve the issue, but it will appear again in about a year. This isn't normal unless you're doing well over 50,000 miles in a year. It seems that the engines in this second-generation car were simply poorly designed.
Headlight Problems
The first generation had problems with headlights intermittently going off on their own. Or sometimes they just downright won't turn on, specifically with their low-beam lights. The solution seems to be quite simple, a HDM (Headlight Driving Module) replacement should do the trick.
Although GM acknowledges this problem, they haven't done any recalls to fix the issue. This means you will have to pay out of your own pocket. But don't worry, owners report that it's no more than $30 to replace.
While the low-beam is affected, owners report that their high-beams are working just fine. This isn't exactly a serious issue, but driving with high beams may earn you a ticket. You may get away with a "fix-it" ticket which costs less than $100 to pay. But a moving violation ticket will cost you $160 and points on your license. Best to address the issue now that you're aware of it to avoid tickets.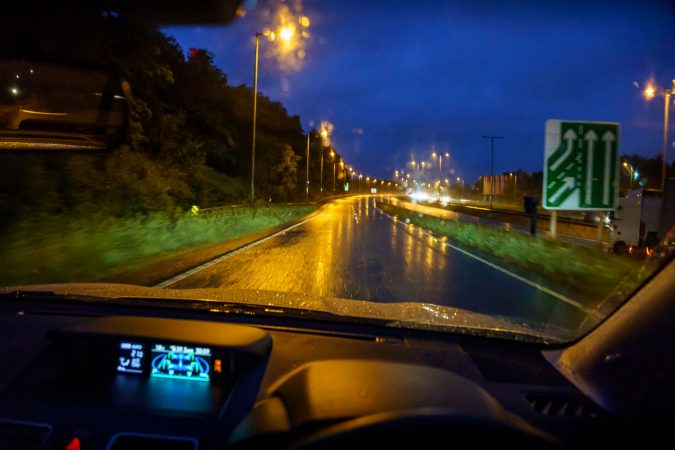 Door Lock Problems
This problem also plagues the first-generation LaCrosse. Owners report intermittent problems locking and unlocking their doors. Their cars would sometimes just randomly lock or, more terrifyingly, won't unlock when they're inside. Some owners even have to lock each door individually every time they want to leave their car.
The problem stems from faulty body control modules and door lock actuators. When these fail, the LaCrosse will have trouble operating the door locks. Owners report that this problem occurs when they reach the 70,000-mile mark and can cost up to $500 to fix.
Buick LaCrosse Problems: Which Model Year To Avoid?
Now you're aware of the common problems you might encounter in a Buick LaCrosse. But before you decide which model year to buy, let's discuss each model year and see what specific problems are prominent according to owners:
2005 Buick LaCrosse Problems
The most common problem that owners report with the 2005 (first model year) Buick LaCrosse is with their headlights. As mentioned, this generation had headlight problems specifically with their low-beam lights. Replacing the Headlight Drive Module for around $30 should fix the problem.
However, in some cases, owners have had to replace the entire headlight unit. This can cost up to $200 to replace, and owners report this problem occurring at around 110,000 miles. If you see a 2005 LaCrosse under 110,000 miles, now you know what to prepare once the car reaches that mark.
2006 Buick LaCrosse Problems
The 2006 Buick LaCrosse still has headlights problems. So, if you're looking to buy a LaCrosse of this model year, be prepared for headlight problems if the previous owner hasn't dealt with it. Additionally, it may have headlight regulator problems where it might burn up. That'll be around $110 to repair.
Also, this model year had cooling system issues where coolant will slowly leak from the car. Specifically ones with the 3.8L V6 engine. Owners report that the leak is very slow, and can take up to five months until the coolant level gets so low that the car overheats. A slow leak of this kind can be very difficult to diagnose.
The problem likely stems from a worn-out intake manifold gasket. The intake manifold is a component that distributes airflow between the cylinders, and it has a gasket that connects it to the engine.
When the gasket is worn, coolant can seep out, slowly reducing the car's coolant level over time and eventually cause the car to overheat. Owners report that their coolant problem went away after replacing the intake manifold gasket. This will cost somewhere between $250 – $350 to replace.
2007 Buick LaCrosse Problems
The cooling system problems seem to have gone away in this model year. But it's still plagued by headlights issues, and additionally, electrical issues. The headlight problems are the same as before, a Headlight Driving Module or headlight unit replacement should fix the problem. Costing you anywhere between $30 to $200 in the process.
Meanwhile, the electrical issues stem from the relays melting in the fuse and relay box. But to be fair to Buick, it's quite normal for fuses and relays to go out after about 10 years. However, this problem can affect the car's safety features.
Owners report that this problem occurs at around 145,000 miles. A replacement relay or fuse is usually around $10, so it won't be a costly fix. But it's important for you to be aware that this problem might occur.
2008 Buick LaCrosse Problems
The 2008 model year LaCrosse has similar issues to the previous model years, with door locks being and dim instrument panel light being the most common problems reported by owners. As mentioned, replacing the door lock actuators will cost somewhere around $500 to replace in the Buick LaCrosse. And you're likely to encounter this problem when the car reaches the 70,000-mile mark.
In addition, some owners also report their 2008 Buick LaCrosse stalling while they were driving. This is a much scarier issue as it's incredibly dangerous for a car to suddenly shuts off while you're driving. The problem seems to stem from faulty ignition modules and wires that shorted.
When the ignition module or wires fail, the ignition coil won't be able to send power to the spark plugs. And when the spark plugs aren't getting power, they won't be able to create a spark that ignites the fuel and air mixture in the engine. When this happens, the engine will cease to operate.
An ignition module is usually around $350 to replace, while a set of ignition cables for the LaCrosse is somewhere around $60. However, an owner reported that they had the ignition module and wires replaced at a Buick dealer, and it cost them $878 to get the job done.
2009 Buick LaCrosse Problems
The 2009 LaCrosse still has the problems from previous model years: headlights, electrical and interior accessories issues, etc. But these are overshadowed by a common engine problem that 2009 LaCrosse owners have reported: reduced engine power. Owners report that they see a reduced engine power light turning on, at around 64,000 miles on average. After a while, the check engine light turns on as well.
Reduced engine power is similar to limp mode, where the car's ECU (Engine Control Unit) decreases the power output and limits performance on purpose. This usually indicates a serious issue with the engine or transmission, and the ECU is preventing further damage by reducing the engine's workload.
It's not quite clear what the cause of the problem is, as owners seem to be facing different issues. Some owners cleaned the throttle body and the problem went away, while others have had to replace their fuel pump and sensor, and some other had to replace their accelerator pedal.
It's one of those flaws where it's not quite clear what the root cause is, and GM isn't admitting the problem. Making life difficult for owners to find a permanent fix that can help their Buick LaCrosse to run more smoothly.
2010-2011 Buick LaCrosse Problems: Avoid Them!
Buick introduced the new second generation of the LaCrosse in 2010. And while the electrical and door locks problems are gone, the engine problem remained and many owners reported this problem. And this problem persisted until the 2011 model.
It had engine stalling and sudden shutoff problems similar to the previous generation, usually occurring at around 70,000 miles. And some owners are reporting problems as early as 25,000 miles.
As mentioned, excessive carbon buildup seems to be one of the major causes for the check engine light. As for the stalling problem, there doesn't seem to be any definite answer. Even Buick dealers are not giving owners a clear reason why the engine is stalling, let alone a solution. Some owners have changed their battery, battery cables, and have had wiring fixed but nothing seems to be fixing the problem.
Additionally, the timing chain and throttle body in both model years are prone to failure. A bad timing chain can produce a rattling noise from the engine and trigger the check engine light. The throttle body sensor is also known to fail in the LaCrosse. The sensors inside them can misalign and when they're not in sync, they can trigger the check engine light and cause performance issues.
With all of these problems and no clear reason or solution, it's best to avoid the 2010 and 2011 model year of the Buick LaCrosse. It's one thing for a car to have design flaws or issues, but for the dealer not to have a clear solution for the customers? That's just simply unacceptable and you're better off avoiding these model years.
2012 Buick LaCrosse Problems
The 2012 model year also still has engine-related issues. However, not as many owners report it, and the 2011 model was especially bad since they can start failing as early as 25,000 miles. That's not to say the 2012 model is that much better, in addition to the engine problems, owners have also reported air-conditioning problems.
Owners report that their air-conditioning system in their LaCrosse isn't working properly and that the defroster isn't wide enough. This would be a problem if you live in colder areas. It's not quite clear what the cause of the problem is, but it's usually a clogged expansion valve, a faulty compressor clutch, a blown fuse, or possibly a leak.
This problem isn't unique to the LaCrosse, but it seems the LaCrosse is more prone to experiencing these problems. The problem usually occurs at around 31,000 miles. The good news is, AC repairs should only cost about $150 – $200 in most cases.
2013 Buick LaCrosse Problems
Unlike previous generations, the 2013 model year LaCrosse seems to not have as many problems. Most of the problems reported by owners are isolated to interior accessory problems. This includes faulty memory seats, audio system problems, and reversing camera that refuses to turn on. Additionally, owners report that sometimes the entertainment system refuses to work altogether.
One more thing to note is that there are owners who report that it still has air-conditioning problems as well. One Floridian owner reported that the A/C compressor in their 2013 Buick LaCrosse with the 2.4L four-cylinder engine broke for the second time: "Stopped functioning. This was the second time. Now on my 3rd AC".
There seem to be other problems as well with the ABS sensor and automatic climate control but nowhere near as widespread as other problems. And compared to the engine problems, these smaller issues are usually around $150 – $300 to fix.
2014 Buick LaCrosse Problems
This was the last model year for the second-generation LaCrosse before Buick introduced the new car. The problems are similar to the 2013 model year, with most owners reporting interior accessory problems. Some owners even reported a faulty adaptive cruise control system.
Also, remember the door lock problem that plagued the first-generation car? That problem is back with the 2014 model. But this time, the problem comes from door handles that simply wouldn't work. Additionally, owners reported that the remote key will unlock the trunk on its own without any input from the owner. Not exactly what you want to happen if you've got valuables inside the trunk.
Owners report that the door handle problem started showing up at around 75,000 miles, and it will cost up to $1,200 to fix.
2015 – 2019 Buick LaCrosse Problems
Buick seems to have sorted things out with the third generation LaCrosse and there have been few complaints about this latest generation. Definitely no widespread and dangerous engine problems like the 2008 – 2011 models. Of course, that doesn't mean that these cars are trouble-free.
Several owners have reported seat belt issues, faulty ignition switches, and intermittent problems with the entertainment and GPS. In fairness to Buick, these issues seem to be isolated, meaning the problem is few and far between. It's most likely a quality control problem during production, rather than a major design flaw.
Of course, there were also the recalls we mentioned earlier. Some 2016 units were recalled because of an airbag issue. And the 2017 model cars were recalled because of a bad suspension installation issue. But as long as the previous owner has taken the car in during the recall, then this shouldn't be a problem.
However, keep in mind that this is the latest generation car and it's still relatively new. The oldest model year of this generation is only a mere six-year-old, so major problems may not have time to pop up yet. So, if you're planning to buy this generation of the LaCrosse, keep an eye on Buick forums. See if you can spot any third-generation owners complaining about a major problem.
Buick LaCrosse Problems – Conclusion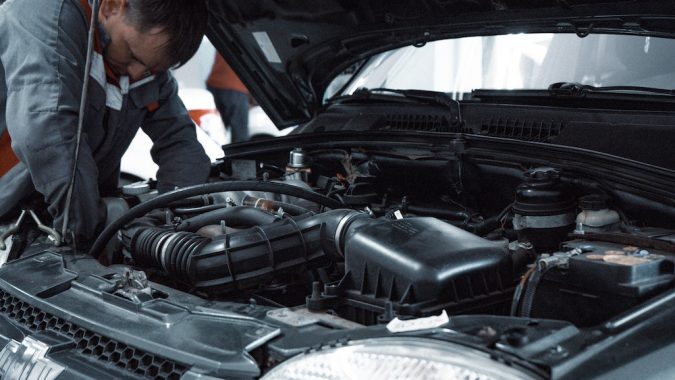 The Buick LaCrosse is a decent mid-size sedan with largely positive reviews from journalists and actually has been named as one of the best affordable large cars you can buy in the United States. However, some model years are plagued with serious powertrain issues. And the worst part is that neither Buick nor GM seems to be telling owners why their cars are so troublesome, let alone giving them a solution.
We recommend that you steer clear of the 2010 and 2011 model years. You might also want to consider avoiding the 2008 and 2009 Buick LaCrosse as they have similar powertrain issues. Outside of those four model years, the Buick LaCrosse seems fine and doesn't have any widespread powertrain problems. Just make sure you inspect the car before buying, and you can ask your mechanic or find inspection services to do the job for you. They should cost no more than around $200.
Approved Tools
These tools have been tried and tested by our team, they are ideal for fixing your car at home.