Welcome to another exciting unveiling in the automotive world! With the successful run of the Grenadier Station Wagon, INEOS Automotive has decided to roll out their second model, the Grenadier Quartermaster.
Tailored for those who need to balance rugged performance and load-lugging versatility, this double cab pick-up is a breath of fresh air for the outdoor adventurer or the hard-working tradesman.
The Beast with the Specs
Built on the foundations of its successful predecessor, the Grenadier Station Wagon, the Quartermaster is all about off-road ability. With a whopping 264mm ground clearance and an 800mm wading depth, this beast of a pick-up truck stands tall amidst its peers. Plus, it boasts approach, breakover, and departure angles that outperform any other series production pick-up.
An extended wheelbase is another feature that sets the Quartermaster apart. Thanks to its 305mm extra length, the pick-up possesses a load bay that easily accommodates a standard Euro pallet. Simply put, it's designed to carry your essentials, and then some.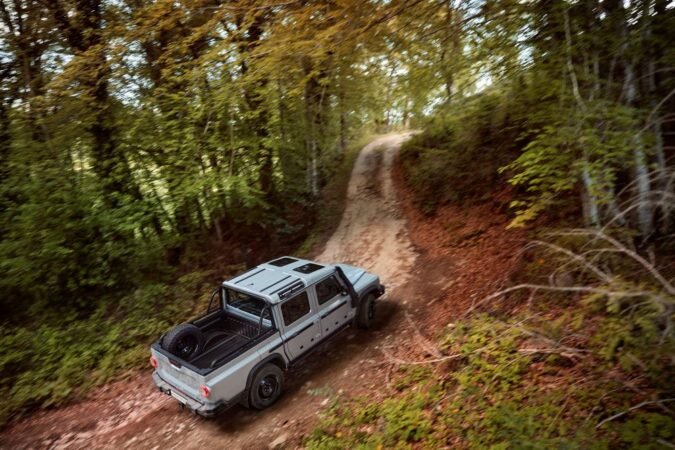 Performance Unrivalled
When it comes to power, the Grenadier Quartermaster doesn't disappoint. Powered by a BMW 3.0-litre turbo-charged inline six-cylinder petrol or diesel engine, and combined with an eight-speed ZF automatic transmission, the Quartermaster ensures a smooth and potent driving experience.
INEOS Automotive CEO, Lynn Calder, couldn't hide her enthusiasm for the new model, stating, "I think it is a great looking vehicle, it is truly rugged and unbeatable off-road."
More Than Just a Pretty Face
The Quartermaster isn't just about robust performance and great looks. Practicality is at the heart of its design. With a payload of 760kg and a 3,500kg towing capacity, it can handle some serious weight. Its everyday versatility is complemented by a range of accessories and features that make the task of hauling loads easier and more efficient.
Customise Your Adventure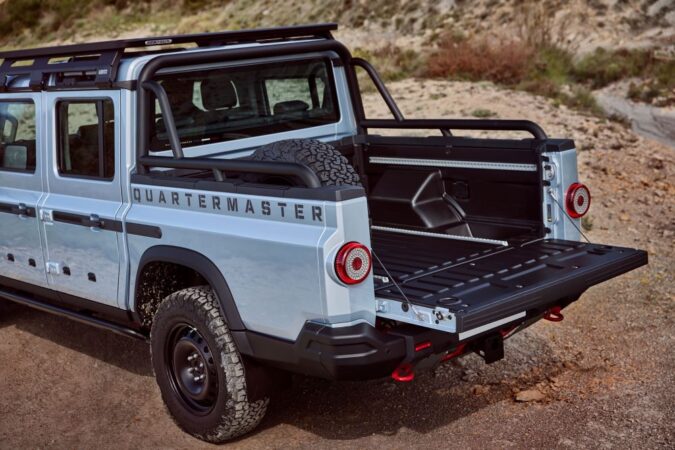 INEOS offers a host of customisable accessories for drivers to tailor their Quartermaster to their specific needs. Its cargo bay can be fitted with a robust frame and waterproof canvas canopy or a lockable roller tonneau cover.
For those who need even more carrying capacity, a roof rack is available and can host a wide range of mounts to carry expedition essentials such as jerry cans, sand ladders, and shovels.
An Invitation
On 13th July, the Grenadier Quartermaster will be available for orders in the UK. So why wait? Embrace the rugged, embrace the new era of pick-ups. Your adventure begins with the INEOS Grenadier Quartermaster.