Bespoke Beauty from Derbyshire
Almost three years have ticked by since Fifteen Eleven Design, the reputable car restorers nestled in Bakewell, Derbyshire, first teased us with their plans to breathe new life into the Porsche 914. Today, we can finally feast our eyes on their modern marvel, taking the iconic 1975 Porsche 914 and giving it a 21st-century twist.
These aren't just any restorers. The team at Fifteen Eleven Design is closely linked with the prestigious Mellors Elliot Motorsport, holders of a whopping 12 FIA World Rally Championship titles. Their fingerprints are also evident on a plethora of dynamic projects such as the Alan Jones' Williams FW07/04 F1 recommission and the Maserati 3500 GT Inezione rebuild.
A Seamless Blend of Old and New
The Porsche 914 Restomod, as it's fondly dubbed, perfectly marries the model's vintage charm with today's tech wizardry. Under its hood purrs a reworked 3.8-litre Porsche Cayman S 987 Gen 2 engine, cranking out a jaw-dropping 380-400BHP. That's over thrice the oomph of the original!
Yet, the goodies don't just stop there. Partnered with this beastly engine is a 6-speed transmission, offering a smooth and powerful drive. The handling? Superb, thanks to Reiger's three-way adjustable coil-over shock absorbers – the same tech found on World Rally Cars.
Brakes? We're talking Porsche Brembo four-piston callipers, ensuring the car halts as impressively as it accelerates.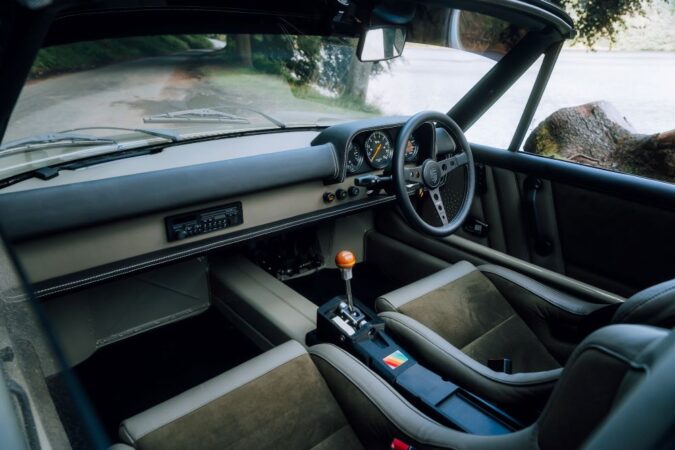 Eye-Catching Exteriors and Luxurious Interiors
Fifteen Eleven Design didn't just stop under the bonnet. The Porsche 914's original frame has undergone a comprehensive revamp. Key changes include T45 tubular chassis structural reinforcement and widened carbon fibre body panels, giving the car a broader, more commanding presence. It's not all about looks, though. These alterations also aid the car's cooling system.
The Porsche now also flaunts projector LED headlights and the distinguished "Moby Dick" style driving lights. Slide into the car, and you're welcomed by a lavish bespoke leather interior. Recaro seats promise to cradle you comfortably while the re-designed bulkhead ensures there's more legroom to stretch out those pins.
Customisation at Its Peak
The best part? Each Porsche 914 is tailored to the buyer's preferences. Whether it's the colour, trim, or the choice between right and left-hand drive, Fifteen Eleven Design ensures every vehicle is as unique as its driver.
Ben Mellors, the Managing Director of Fifteen Eleven Design, couldn't contain his excitement, "The Fifteen Eleven Design Porsche 914 might've taken longer than we anticipated, but perfection takes time. It's not just about looks; driving it is an experience in itself. We've seamlessly blended the latest technologies with classic elements to produce the ultimate Restomod."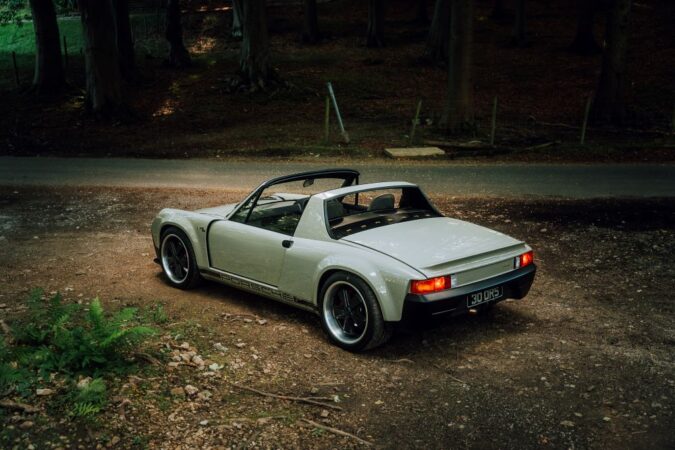 Final Thoughts
Fifteen Eleven Design's modern take on the Porsche 914 isn't just a car; it's an experience. It's a harmonious blend of the classic with the contemporary. It's a testament to what can be achieved when passion meets expertise. And now, for those with a penchant for the finer things in life, the order books are open. Will this be the next gem in your collection?