Firestone is one of the best auto care service providers. They provide all car care services, including oil change services. Unlike most oil change service providers, Firestone does not cut costs or use low-quality oil that will affect the vehicle in the long run. They are exceptional in a profound way. So, here is a breakdown of the Firestone oil change price. And, how they compare against other brands.
Firestone oil change prices start from $19.99 to $70, depending on the type of oil and oil filter you want to be used. They offer various brands and grades of oil ranging from a standard oil change to synthetic blend and high mileage oil changes. 
Firestone Complete Auto Care offers choices depending on the vehicle's mileage and condition. It is a great place to ensure one gets the best quality oil change services. If you are wondering about the Firestone oil change price, this article will cover everything you need to know. So keep reading.
Valvoline Oil Change Prices
Valvoline is many people's first choice due to its drive-in oil change services. They can perform vehicle routine checks and oil filter changes within fifteen minutes, and car owners can sit in the car while the service continues. However, the array of oil types tends to confuse customers.
The average cost for Valvoline oil change is $36 to $70. Below is a full list of the most recent estimated oil change price list by oil type. With this list, one can determine a choice before going to the Valvoline service station. 
Valvoline Instant Oil Change
The Valvoline instant starts from $39.99. It includes an eighteen-point maintenance check, a five quarts fill-in of Valvoline daily protection motor oil, and an oil filter replacement. The instant oil change is the cheapest package Valvoline has to offer. It is said to be better than most aftermarket conventional oil brands.
High Mileage Valvoline Oil
Valvoline high mileage oil has two types. The MaxLife high mileage oil and the Valvoline full synthetic plus MaxLife. The MaxLife high mileage oil is the standard recommended oil for all vehicles past 75,000 miles on the odometer. But, if you prefer synthetic oil, the Valvoline synthetic blend is the best. It goes for $89.99.
Synthetic Valvoline Oil Change
The most popular synthetic oil by Valvoline is the SynPower full synthetic oil. It is mainly utilized by luxury cars and goes for $46.99.
Synthetic Blend
Valvoline synthetic oil goes for $36.99. It is cheaper than a full synthetic oil. With its numerous service centers spread across the country, Valvoline is the preferred choice for a drive-in oil change. Valvoline is a good choice if you have limited time or want your oil change done as quickly as possible while maintaining industry-standard efficiency.
Take 5 Oil Change Prices
Since the first Take 5 service center opened in 1984, its aim has remained unchanged. They seek to complete a total oil change in approximately 5 minutes. But they might take a little longer if they notice a need for further repair work. In general, Take 5 oil changes is both affordable and time-saving.
Take 5 oil change prices are higher than most auto service centers. Their prices are between $35 – $75, which is pocket-friendly on a large scale. Take 5 oil change options to include;
Conventional Oil Change at $35.99
High Mileage Oil Change at $55.99
Synthetic Blend Oil Change at $60.99
Total Synthetic Oil Change at $75.99
Like most auto repair services, Take 5 does a routine check that will be carried out on your vehicle. Any deficiency involving the car needing more than five quarts of oil or further repairs. The time will exceed 5 minutes, and the oil change price will be higher.
Five Minute Oil Change
Numerous oil change services promise to handle the job for you efficiently in as little time as possible without overlooking anything necessary. Take 5 is one of the most popular quick-service oil change outlets with a five-minute service plan rate.
A complete oil change can be done in approximately five minutes, although, depending on the individual need of your car, it might take a little longer. Valvoline also offers a similar package.
Other oil change services like Firestone do not promise instant oil change. Services such as Take 5 and Valvoline are more expensive as there are minimal queues. You have to pay more for the less time spent. However, what you'll need will determine how fast your oil change can be, even in speedy service centers.
Jiffy Lube Oil Change Price
Jiffy Lube has over 2000 service centers spread across the country. It is a popular name when it comes to oil changes. Unlike other oil change services, Jiffy lube does not have a uniform price across its various outlets. They attribute the lack of uniforms to government regulations and business costs.
The price variation is usually not too significant. At a typical Jiffy lube center, prices run from $29.99 to $79.99, depending on oil quality. The different oil service charges include: 
Conventional Oil Change $29.99
High Mileage Oil Change $59.99
Synthetic Blend $59.99
Complete Synthetic Oil change $74.99
Jiffy lube is a top-rated full-service center capable of handling every repair work your car might need at any time.
Firestone Oil Change
Firestone doesn't offer quick or instant oil changes. It takes an average of 20 to 30 minutes to have an oil change done at Firestone as a walk-in customer. But, more often than not, one will have to wait in a queue.
Firestone prices are lower than most oil change services, starting at $19.99. With over 1700 locations in the United States, Firestone service outlets are readily available for your oil change needs. They offer hugely discounted services that you can take advantage of by simply visiting their website or any of their locations.
They also offer a variety of auto repair services, like carrying out necessary car maintenance repairs stretching beyond oil changes depending on your car's needs. However, it will cost you a little bit more. Firestone has a three months or 3000 miles warranty and is a good choice for an oil change.
Cheap Oil Change
The average cost of an oil change at auto shops is about $20 to $100, and they are not expensive. So, instead of doing it yourself and neglecting all other checks necessary to keep your car in good condition. Best take your vehicle to an auto repair shop is worth the cost.
For a pocket-friendly oil change, Firestone is highly recommended. At Firestone, you can rest assured that your car is in the hands of highly trained professionals and your pocket isn't taking a beating for it.
Pepboys Oil Change Price
Pep Boys' prices are affordable to other oil change services that operate walk-in oil changes. They also carry out other car repair services, spare parts, and tires, meaning that your car is in very safe hands.
Pep Boys oil change prices range from $24.99 – $70.99. It offers five different oil change types based on the mileage and the type of oil used by the car owner. These oil change types and prices include:
Conventional Oil Change $24.99
Premium Brand Conventional Oil Change $44.99
Premium Brand High Mileage Oil Change $53.99
Premium Brand Synthetic Oil Change $64.99
Mobil1 Synthetic Oil Change $69.99
Pep Boys have about 930 outlets across the country. They are not difficult to find. One can quickly drive into an outlet and let Pep Boys handle it for you.
Cost Of Oil Change
There are plenty of determinants affecting the cost of oil change prices. But, despite these factors, an oil change is still one of the cheapest forms of maintenance in a vehicle. These factors include the following:
Firestone Oil Change Price: #1. The Make And Model Of Your Car
Some cars require more oil than others based on their model and use. Heavy-duty trucks will need more oil, and some manufacturers recommend a specific type of oil for their products.
Firestone Oil Change Price: #2. The Type Of Oil Used
Synthetic oils are costlier than conventional oils. One can opt for a blend of synthetic oil containing engine protective additives. The blend gives some of the benefits of synthetic oil at a lower price than going full synthetic.
Firestone Oil Change Price: #3. Location
Locations vary in service price rates. Suburbs will be costlier than the low-tier location outlets. Factors such as living costs and labor costs affect their oil change price.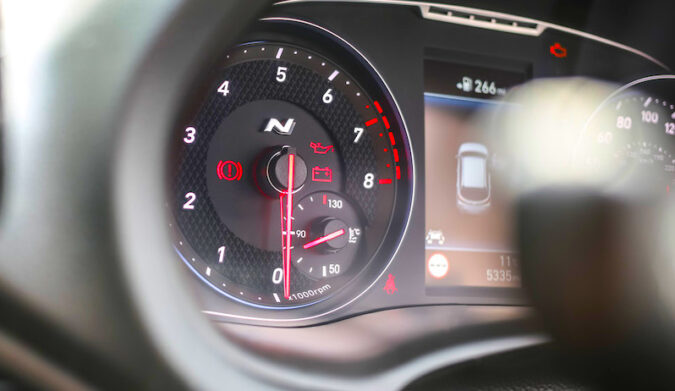 Average Oil Change Price
The price for an oil change depends on your car's needs, among others. Generally, an oil change should cost about $20 to $100 at an auto service center. Synthetic oils are more expensive than conventional oils, depending on your car. A car might need more or less oil than another.
Most car owners use a blend of two oil types to cut costs. Oil is essential in a vehicle. It is as important as gas. Always ensure the oil level of a car is above average to avoid damage to the engine and components.
Grease Monkey Oil Change Price
Grease Monkey is one of the oldest oil change franchises. It is currently over 40 years old. They are a reputable brand with lots of time taught experience. Grease Monkey focuses on the oil change for the most part. However, they have been expansions to include other auto repair services.
Grease Monkey oil prices range between $29.99 to $79.99, with a variety of options available for you to choose from. These varieties include: 
Mobile 1 Synthetic costs $79.99
Synthetic costs $69.99
Synthetic Blend costs $49.99
High mileage costs $49.99
Conventional costs $29.99
Grease Monkey's well-trained professionals will conduct a comprehensive inspection of your car to ensure it is in good health and perform the repairs if needed. With more than 200 locations, Grease Monkey is still accepting franchises.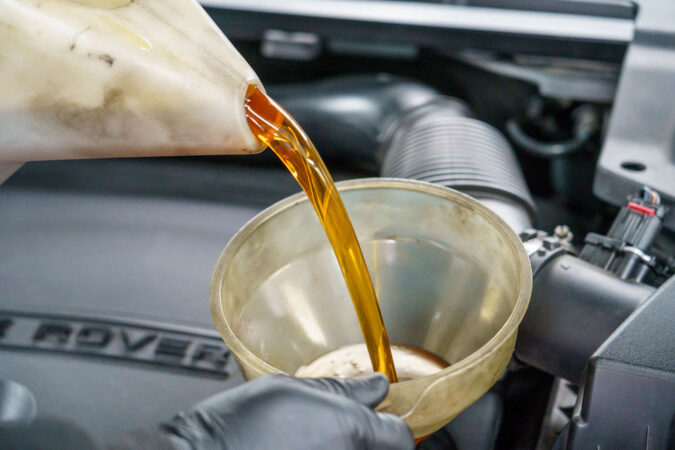 Midas Oil Change Price
Midas provides their customers with various auto repair services that give them a choice opportunity. They have professional technicians capable of performing the necessary maintenance any car might need.
Midas oil change prices are affordable, ranging from $27.99 – $89.99, and include the following: 
Oil and filter change – $27.99
High mileage oil – $39.99
Synthetic blend – $69.99
Full synthetic oil – $89.99
Among their various packages, Midas also offers what they term "Midas Touch maintenance," where they carry out complete car maintenance.
Express Oil Change Prices
Express Oil is widely known as the ten minutes drive through oil change. This slogan is per their promise to inspect a vehicle's working condition properly. More often than not, the oil change and checks take under ten minutes.
Express prides itself on being one of the best in oil change. Their price rates are a reflection of that pride. The price rate ranges from $38 to $72.99. Express oil change price is higher than most oil change shops. The price rates are as follows: 
Conventional $38.00
Semi-Synthetic (Blend) $58.50
Fully Synthetic $72.99
Express oil change outlets do not often operate on Sundays throughout their outlets. They have over 200 outlets in 13 states in the south.
Best Place To Get An Oil Change
Determining the best place to get an oil change is a personal choice of the car owner. However, when it comes to oil changes, there is no want for options with many professional auto repair services providing quality service.
Despite the availability of options, many factors affect the choice of an oil change service station. These factors include the cost, service timeframe, as well as location. However, we recommend Firestone for all oil change needs.
Some companies offer relatively cheaper services than others. A less expensive service does not always mean slow service. The same as expensive service does not always mean a faster service time.
Drive-through oil change companies are more expensive than their counterparts. All of them usually carry out a comprehensive inspection of the vehicles. However, we cannot eliminate the time factor. Your choice of oil change outlet depends on how long you intend to spend, how much money you want to spend, and where you live.
Frequently Asked Questions On Firestone Oil Change Price
How Much Is An Oil Change
Oil change costs an average of between $20 to $100. The price rate depends on factors such as the choice of oil, the car model, and the oil change service you choose. A simple oil change shouldn't cost beyond $100.
How Much For An Oil Change At Jiffy Lube
At Jiffy lube, outlet prices range from $29.99 to $79.99, depending on oil quality. The oil change rates include conventional oil change for $29.99, high mileage oil change for $59.99, synthetic blend for $59.99, and full synthetic oil change at $74.99.
How Much For An Oil Change At Valvoline
Valvoline oil change prices range from $39 to $85. It offers four types of oil change services. The instant oil change at $39.99, the synthetic blend at $36.99, the full synthetic at $46.99, and the high mileage oil change at $85.99.
How Much Is An Oil Change At Take 5
Take 5 oil change prices are between $35 – $75 with options such as the conventional oil change at $35.99, high mileage oil change at $55.99, synthetic blend oil change at $60.99, and full synthetic oil change at $75.99.
How Much Is A Synthetic Oil Change
A synthetic oil change always costs more than conventional oil. Depending on your outlet choice, prices range from $50 to $100.
Where Can I Get My Oil Changed
You can get an oil change at any oil change store or outlet closest to you. We do not encourage you to drive too far to get your oil changed, so any professional oil change store close to you is recommended.
How Long Does It Take To Change Oil
Some outlets change oil faster than others. Some do it in just about 5 to 10 minutes. Generally, an oil change shouldn't take you more than 30 minutes.
How Many Quarts Of Oil In A Car
The amount of quarts of oil in a car depends on the model and manufacturer of the vehicle. Different cars require different quarts of oil for smooth operation. On average, most cars require 5-6 quarts of oil based on their engine size. A 4-cylinder engine requires 5 quarts, and a six-cylinder engine needs 6 quarts of oil.
What Do You Need For An Oil Change
For an oil change, you will need a wrench to remove the drain plug, an oil filter wrench, an oil drain pan, a funnel, latex gloves, a jack, and jack stands or ramps.
How Much Is An Oil Filter
A car oil filter costs about $0.60 – $2 to replace. It filters debris from entering the engine components.
Where To Buy Oil For Car
You can buy oil at the closest automobile store close to you. You can make your choice to fit your budget and location.
Why Are BMW Oil Changes So Expensive
BMW oil changes are expensive because of the high-quality synthetic oil, oil filter, and labor costs. BMWs are considered to be luxury cars. Permanently repair a BMW with an approved dealership and professional auto repair shops. Doing otherwise will lose your warranty.
How Long Does An Oil Change Take At A Dealership
An oil change at a dealership takes about 30 to 45 minutes. Dealerships always have the necessary tools to carry out an oil change in good time. However, the process is slow because they usually run a check on the car to make sure it is in good operating condition.
How Much Do Walmart Charge For Oil Change
Walmart offers very affordable oil change prices. It is one of the cheapest oil change companies, with four options. The oil change types include pit crew oil at $19.88, standard oil at $29.88, high mileage oil at $39.88, and power/performance synthetic oil change at $49.88.
How Much Is An Oil Change At Firestone
Firestone has one of the most affordable oil change prices. However, They do not promise instant drive-through oil changes, and customers must wait in a queue. The price changes include Firestone standard oil change price – n$24.99, full synthetic oil change – $49.99, high mileage oil change – $34.99, and synthetic blend oil change – $21.99.
How Much Is An Oil Change At Midas
Oil change prices at Midas are affordable and pocket friendly. Most oil change companies provide you with options to choose from. The prices include oil and filter change – $27.99, high mileage oil – $39.99, synthetic blend – $69.99, and synthetic oil – $89.99.
Conclusion On Firestone Oil Change Price
To have a car engine in good working condition, you must change the oil regularly when due. Most professionals encourage that oil is changed every three months or at 3000 miles. Though oil change is a simple process, they are an essential part of car maintenance and should not be toyed with. And, this article covers all about the Firestone oil change price.
We recommend using professional oil change companies because they do not just change the oil. They also carry out the necessary inspections your car needs to undergo. If any fault is found, their well-trained technicians fix it immediately. One can choose to pay more and save time using the drive-through oil change outlets, or one can spend less and wait for a little.