Castrol Edge vs Mobil 1? Picking the best synthetic oil for your car, truck, or even motorcycle can be somewhat challenging. Not everyone has adequate knowledge of oil blends to make the right decision. Besides, there is a myriad of choices on the market today, and between all these oils, they're all rather good.
Consumers tend to stick to well-known, trusted brands to reduce the overall hassle. After all, we only want what's best for our cars and automotive fluids aren't where you should start skimping. In most cases, the pick boils down to two names: Castrol Edge and Mobil 1.
These two high-quality oil varieties have been around for almost decades now. Both brands are subsidiaries of the biggest international oil companies. Today, we're getting into a thorough comparison between Castrol Edge vs Mobil 1 to figure out which one is the best…
In these comparisons, we'll be looking at whether Castrol Edge or Mobil 1 is right for your car. We'll then get into the nitty-gritty of the differences between them. In addition, we'll also detail the processes of how to change your own engine oil, and the top motor oil brands out there.
Motor Oil Types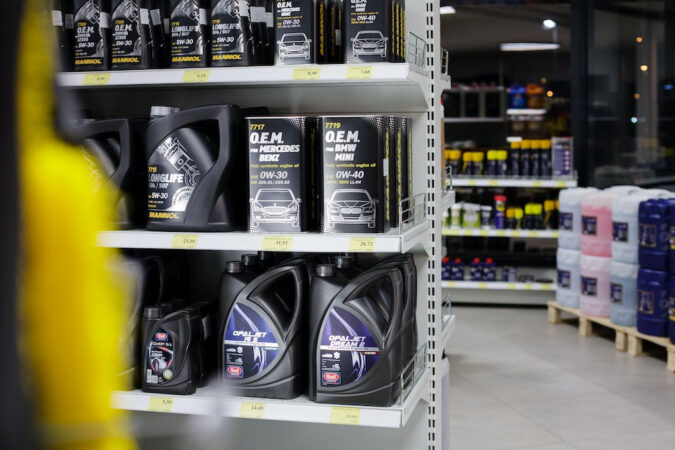 The main ingredients in an oil manufacturing process decide the kind of motor oil it is. Despite going through a series of changes that takes away their actual "true" petroleum status, full synthetic oils are still considered as "pure" petroleum.
Generally, based on petroleum content, motor oils can be divided into three categories. If an oil consists of a singular petroleum base those are called conventional motor oils.
On the other hand, full synthetics aren't laced with true petroleum mixes. These blends feature a combination of two types. Not necessary for the mixture to be in a 1:1 ratio. This typically varies between brands.
Castrol Edge vs Mobil 1 – both are heavy on the use of synthetic products in their oil blends.
1. Full Synthetic
Car owners love full synthetic oils and they have a bunch of good reasons for it. In comparison to synthetic and conventional blends, full synthetic oil definitely takes the cake in all performance aspects.
The only thing that can be considered a big issue is compatibility. You can only use these oils in new cars and some of the older models of vehicles might not be compatible.
But with the gradual development of synthetic oil technology, this is changing as well. If synthetic oils are compared in Castrol Edge vs Mobil 1, the latter has an upper hand in this department as the brand focuses more on that part.
2. Synthetic Blend
A synthetic blend is what the name suggests – a blend. It's a combination of ingredients from synthetic and conventional motor oils. Thanks to this unique feature, synthetic blends generally work with a wide range of engines, regardless of how outdated they are. If you have an older car, you will get much better use out of this variant.
Castrol is undoubtedly the superior option when conventional motor oils are concerned, making it easy for them to dominate the world of synthetic oil blends. The two brands don't have all that many differences in this category, so selecting could pretty much be a toss-up.
3. Conventional Oil
Over the years, conventional motor oil has lost significant popularity and is sold less to consumers now. Despite that, it's an asset for older engines that operate solely on conventional motor oil. The primary reason this category of motor oil is still relevant is that some engines are only compatible with the conventional choice after reaching a specific age.
This oil features a blend of "pure" petroleum products and additives of the company's choice. The budget-friendly choice in many cases, conventional oil isn't usually the best for long-term lubrication.
Castrol Oil
Castrol oils have become a household name for their amazing, affordable products. Their oils have shown to be compatible with almost all kinds of vehicles, regardless of the condition. For most types of maintenance works and other general purposes, you can always get a Castrol product that seems to be just what you were looking for.
1. About The Company
Castrol is a leading brand in the field of high-performance engine oils for all sorts of automobiles. Initiated as a startup in London in the 19th century, the brand derives its name from "castor oil," one of the main ingredients in their oils.
The top-notch quality and superior marketability of the products powered the company, helping it reach new heights. It now functions as a subsidiary of British Petroleum and appeals to the market with a wide variety of products, ranging from industrial products used for exploring space to consumer-grade engine oils the average driver could smoothly work with.
2. Castrol Edge At A Glance
Various brands are marketed under the name "Castrol" by the parent company. Their premium lineup is, you guessed it, the Castrol Edge. This line features some of their best-performing products, some of which are so good that they're often used for race cars and supercars.
Castrol Edge motor oils have an obvious edge in this area since they are created from 100% synthetic blends designed specifically for high mileage and performance.
State-of-the-art Titanium technology in the oils makes them thrice more viscosity stability in comparison to other oils you can find.
Needless to say, most car manufacturers, as well as professional racing teams, often rely on Castrol Edge products. These oils are compatible with many luxury automotive brands too such as Audi, Jaguar, Land Rover, and Volkswagen. When you want a clean engine with great performance, you cannot go wrong with Castrol Edge.
Pros
Better protection against wear and tear
Contains titanium particles
Long-lasting, solid performance
Much more affordable
Suitable for the majority of American and European car models
Cons
Not always available in general physical outlets
Mobil 1
Mobil 1 has gained popularity as a higher-end product suitable for new, well-maintained vehicles. In all honesty, this makes up the lion's share of the driving population, so people can't nitpick with the generic, "This wouldn't work for the '50s car I drive!" Well, unless they have one, of course.
And while it's thought that Mobil oils are generally pricey between Castrol Edge vs. Mobil 1, they come at competitive prices. Plus, they are ideal for a long list of applications.
With that said, it's rather disappointing that Mobil 1 doesn't have any plans to manufacture products for older vehicles that typically need much more maintenance to stay in good condition.
1. About The Company
Mobil 1 came into being about a century ago and changed the oil industry radically. In no time at all, it jumped to the top of the charts. In fact, the company was much more popular back in the day. The downsizing isn't that noticeable when you're as big as Mobil.
Even though the company went through its fair share of ownership changes, thankfully, that hasn't negatively affected the grade of their performance-based products. Not to mention how Mobil 1 has actively taken part in the research and development aspects of all synthetic engine oils.
Due to that, they don't have to overdo it with the marketing as they know that the products they're putting out, are actually good.
2. Mobil 1 At A Glance
The whole engine oil product line from Mobil is a no-brainer, each greater than the previous. But they really surpassed all expectations with the Mobil 1 lineup. Through the years, the company has constantly developed and marketed this premium engine oil line and been incredibly successful in it.
The premium brand name offers high-quality performance, particularly for high-performance engines alongside newer vehicle models. Mostly entirely synthetic engine oils, Mobil 1 oils are guaranteed to optimize your engine's use, giving you an extended service life paired with newfound capabilities.
Interesting fact: Mobil 1's diversity can be explained with one simple sentence. There's even a choice for commercial and military aircraft. Aside from all the pluses, the obvious disadvantage is that it might not be the best pick for older automobiles.
Pros
All-round engine protection
Full synthetic blend
Powerful cleansing action
Good performance even in low temperatures
Cons
Mobil 1 vs Castrol Edge: Best Motor Oil
Don't trust anyone who says either one of the oils is better than the other "just because." If you ask, who is the winner in Castrol Edge vs. Mobil 1, we ask "In which department?"
Generalizing isn't going to give us the actual answer on which brand reigns superior and why. We have decided on a handful of metrics to base our comparisons on, and we make the decision from there.
What we mean are the most common marketing groups in the category of motor oils; the most mentioned features these products are advertised under. Like, some engine oils "offer" prolonged engine lifespan, some are marketed as the top solution for heavy-duty performance, and so on.
Let's break down these niche markets individually and see which brand is the winner: Castrol Edge or Mobil 1.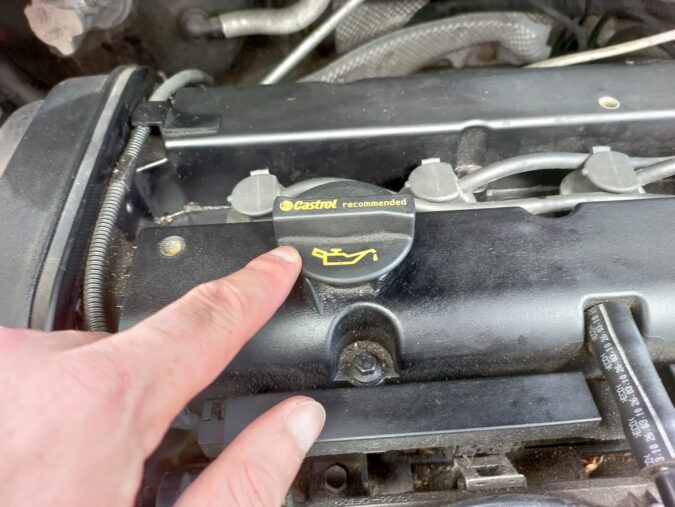 Mobil 1 vs Castrol Edge: Comparison Table
You'll find detailed explainers for each category down below. But for reference, here's a TL;DR list of Mobil 1 vs Castrol Edge:
Mobil 1 vs Castrol Edge
Mobil 1
Castrol Edge
Cleansing Oils
–

WINNER

– Mobil motor oils weren't as well designed for older and less-maintained engines, unlike Castrol.
Preservation Oils

WINNER

– Generally outperforms Castrol Edge, but Castrol Edge with magnetic additives is also good.
–
Performance Oils

WINNER

– Fit for use in a variety of high-performance applications – drifting, track driving, high-speed cruising, etc. (unlike Castrol Edge).
–
High Mileage Oils

WINNER

– Almost all of their oils are designed to work well with high mileage engines (although, Castrol Edge is good for older engines).
–
Diesel Engine Oils

WINNER

– They sell performance-grade motor oils for diesel engines, especially for commercial vehicles like heavy trucks.
–
Heavy-Duty Oils

TIE

– Neither Mobil 1 nor Castrol Edge are designed for heavy-duty use, such as tractors or industrial/agricultural equipment.

TIE

– Neither Mobil 1 nor Castrol Edge are designed for heavy-duty use, such as tractors or industrial/agricultural equipment.
Viscosity Types
–

WINNER

– They offer a wider range of engine oils to suit a variety of temperatures, including hot and cold weather (Mobil 1 is limited).
Technologies

TIE

– Really good full-synthetic oil performance, which can offer great lubrication even in extreme conditions.

TIE

– Their unique Titanium tech is designed to ensure maximal engine performance, cooling, and lubrication, even under intense pressure.
Best For

WINNER

– Designed for a wider variety of vehicles (though Castrol has the upper hand amongst high-performance cars and race cars).
–
Price
–

WINNER

– Generally cheaper than most competing motor oils on the market, including Mobil 1.
Castrol Edge vs Mobil 1 #1: Cleansing Oils
Cleaning properties are an important feature in motor oils as this helps with the overall maintenance and working condition of your vehicle. No wonder most motor oils heavily market "stellar cleaning action."
Now, the point to catch here is that most, if not all, engine oils feature cleaning capacity to a certain extent because they are naturally infused with dispersant additives and detergent.
The question to ask is how high the concentration of said additives in the oil is. You can turn a poorly maintained engine 180-degree around when you have the right engine oil that can conduct some thorough cleaning.
As we've mentioned multiple times before, Mobil's primary focus isn't products for older, out-of-shape vehicles with raggedy engines. Thus, Castrol Edge is better when discussing cleaning properties.
Castrol Edge vs Mobil 1 #2: Preservation Oils
As a rule of thumb, look into a motor oil that promises and delivers superior preservation properties. A product like that can maintain the condition and quality of your vehicle, prolonging its life so it can perform well even when pushed to the limits. It would be wrong to say this kind of oil makes the engine "better" but it does stop it from getting worse.
After some careful evaluation, we found that Mobil 1 would be the better pick in this sector. However, there is one exception – Castrol Edge is enriched with magnetic additives that come in really handy when working with older engines.
Castrol Edge vs Mobil 1 #3: Performance Oils
Designed and marketed specifically for high-performance vehicles, like professional race cars and tuner cars, performance oils improve the power of certain automobile engines.
There are quite a few subtypes in this department depending on what sort of car you own and its engine's performance-heaviness. Nonetheless, the winner is clear in performance oils.
Mobil 1's stunning lineup offers many high-performance products that would give you the best driving experience, whether it's drifting, high-speed cruising, or whatnot. Castrol Edge oils weren't made for this – it's as simple as that.
Castrol Edge vs Mobil 1 #4: High Mileage Oils
The best of both worlds, high mileage oils offer equal helpings of preservation capabilities and cleaning properties. These keep the engine performing smoothly for long while protecting it from rust, corrosion, and other performance barriers.
The efficiency of these products depends heavily on the kinds and grades of additives incorporated to give the oil its viscosity.
In the department of motor oils that provide the highest mileage, the latter is the winner between Castrol Edge vs. Mobil 1. Almost all the products in this lineup are claimed to be high mileage, and they rarely fail. Castrol Edge puts up a mentionable fight in older engines.
Castrol Edge vs Mobil 1 #5: Diesel Engine Oils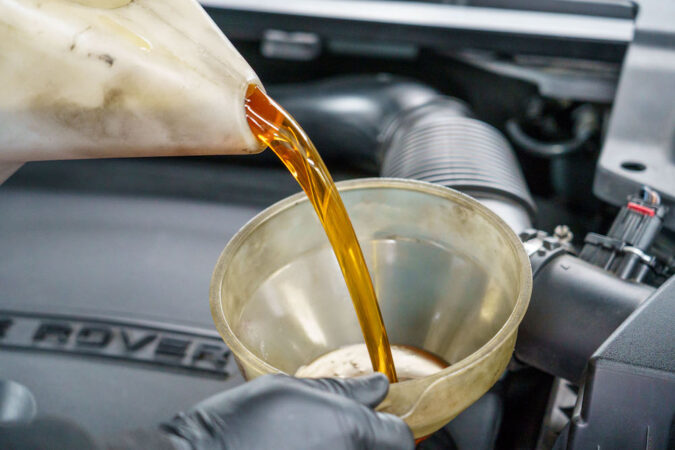 Automotive 101: Engine oils are often manufactured to be used in a specific kind of engine and the type of fuel they run on. As there are oils made to work with gas, there are oils made to work with diesel.
However, motor oils these days are pretty versatile, engineered to work smoothly with both diesel and gasoline engines, particularly the ones featuring full synthetic blends. But if your car has seen its fair share of days and works on a diesel engine, it's best to look into specially formulated motor oils.
We would suggest you ditch the Castrol Edge vs Mobil 1 debate altogether in that aspect as both of these brands have shifted toward producing all-purpose oils. If we just had to choose one, it would be Mobil 1 since the lineup includes performance diesel oil and diesel motor oil, especially for commercial vehicles.
Castrol Edge vs Mobil 1 #6: Heavy-Duty Oils
The name might give you the wrong idea – "Heavy Duty." In reality, these motor oils aren't made for consumer-grade transport. What this implies is that even if your car, motorcycle, SUV, or truck has experienced quite a lot, they still don't need heavy-duty automotive oil.
It's also essential to draw the line between heavy-duty oil and performance oil as the latter is designed for tuned engines.
Heavy-duty oil would be used for a variety of industrial equipment people may own like tractors or other kinds of agricultural equipment. Between either company, the Mobil Delvac motor oil is the only heavy-duty oil sold in the market.
Castrol Edge vs Mobil 1 #7: Viscosity Types
Many others might skip this point altogether but it's worth mentioning. The two companies actually have some differences when it comes to the oil's viscosity. In fairness, this can partially be accounted to the particular brands, niches, and types, but we can't say that all the different instances are due to obvious reasons.
The viscosity difference gives both companies a unique image, with their general "theme" shining through.
A good example would be the number of options Castrol offers for cold weather in contrast to Mobil. It is also noteworthy that Castrol produces a wider range of hot-weather motor oils as well. In general, Mobil oils have a narrower range in the department.
The 1st Number
The first number stands for the viscosity of the automotive oil at freezing temperatures. As the number gradually increases so does the oil's performance and capability to remain smooth, even if the temperature dips below freezing point (for more insight into how this works, check out our guide on does oil freeze).
Keep in mind that adding pour-point depressant to oil increases performance when the weather conditions are too chilly.
Coming back to Castrol Edge vs Mobil 1, a natural freezing viscosity rating (20) has given Castrol the upper edge over Mobil here. But, 20wXX motor oil can't exactly be deemed a necessity even if you reside in the northern region of the nation.
The 2nd Number
The exact opposite of the first number, the second number tells you what to expect of the oil when the engine heats up. Similar to the first number, a higher second number translates to better performance and viscosity in elevated temperatures. However, the risk here is the oil becoming too thin in contrast to too thick.
As mentioned before, Castrol has a wide variety of oils in different viscosities perfect for hot temperatures. On the other hand, Mobil has come out with this new (and amazing) Japanese-style 0w16 motor oil. It's great for fuel economy but is enriched with certain additives which give it the signature thinness.
Castrol Edge vs Mobil 1 #8: Key Technologies
In all comparisons, there is that one feature that distinguishes a premium product from a mediocre one. This applies to both Mobil 1 and Castrol Edge. Both oils feature the use of state-of-the-art technologies to establish a competitive advantage in the market.
For Castrol Edge, the incorporation of Titanium technologies in its products acts as the main selling point, contributing to its worldwide popularity. The technology guarantees incredible engine performance. This happens by the change in the oil's traits under pressure.
Mobil 1, on the other hand, doesn't seem to have a big technological change associated with the name aside from full-synthetic performance. Don't count Mobil 1 out just yet – the oils are engineered to offer stunning performance even in the worst of terrains and climates.
Summary: both feature impressive technologies.
Castrol Edge vs Mobil 1 #9: Best For What Vehicles
Both Castrol Edge and Mobil 1 are general-purpose automotive oils suitable for almost any model of vehicle. Nonetheless, each stands on its own under different kinds of vehicles and unique situations.
For instance, Mobil 1 is a great match for most modern-day vehicles, including SUVs and trucks. The oil formulation makes it an ideal fit for driving on rough, cold terrain.
Castrol Edge is a good fit for high-performance cars. Thus, you'll see it being a top choice for racing cars. The titanium technology reinforces the engine against breakdown.
Mobil 1 is definitely the winner here.
Castrol Edge vs Mobil 1 #10: Price
Premium-quality products are generally priced high, at least too expensive for the everyday motorist. Fortunately, both these oils come at budget-friendly tags. Typically, you will have to pay less than $30 for a 5-quart container for both brands.
That being said, Castrol Edge comes cheaper between the two. In number, it's almost $10 less than its competition. But this is subject to change on the location of purchase. Either way, you're going to get great value out of both. If you're absolutely penny-pinching and need a clear name, we'd say Castrol.
Castrol Edge vs Mobil 1 #11: NOACK Volatility Test (ASTM D-5800)
First, let's talk about the NOACK Volatility Test, a vital metric to gauge oil's ability to withstand evaporation in high-temperature conditions. According to API SN/SN Plus and ILSAC GF-5 standards, the evaporation loss threshold stands at 15%.
However, this percentage lowers to 13% according to Europe's ACEA specifications and General Motors. When put to the test, Mobil 1 Full Synthetic lost 8.1% and Castrol Edge Full Synthetic lost 8.8% of their original weights at 245.2º C in an hour.
The data shows that Mobil 1 offers slightly superior resistance to boiling off under extremely high temperatures. Keep in mind, this is specific to the full synthetic variant and does not represent other oil types.
Castrol Edge vs Mobil 1 #12: Viscosity Index and Cold Crank Simulator Test (ASTM D-5293)
Despite being multigrade SAE 5W-20 oils, viscosity tests help expose differences in oil behaviors during cold startups and operating temperatures. An oil with a higher viscosity index (VI) maintains a more stable lubricating film over a broader temperature range, advantageous in fluctuating weather conditions.
Examining the data, Castrol Edge Full Synthetic has a slightly higher VI of 160, compared to Mobil 1's 154. The Cold Crank Viscosity at -30º C also leans in favor of Castrol with 3,701, compared to Mobil 1's 3,940. Thus, Castrol Edge offers slightly better viscosity performance under extreme conditions.
Castrol Edge vs Mobil 1 #13: Total Base Number (ASTM D-2896)
TBN or Total Base Number is an indicator of a motor oil's ability to neutralize acids, control sludge formation, and handle contaminants over extended periods. Mobil 1 has a TBN of 9.0, slightly higher than Castrol Edge's 8.6, offering a minor advantage in prolonged protection against corrosive effects.
Yet, Castrol Edge shows more compatibility with GDI engines due to its lower calcium content, reducing LSPI frequency.
Castrol Edge vs Mobil 1 #14: Multielement Determination (ASTM D-5185)
Utilizing ICP-AES technology, this test measures additive elements, contaminants, and wear metals in both used and unused lubricants. While typically present at negligible levels in new oil, quantities exceeding 10 ppm can indicate contamination.
Regarding Antiwear (AW) additives, Castrol Edge Full Synthetic has slightly higher levels of phosphorus, zinc, and boron, offering a minor advantage in protecting high-friction engine components. Conversely, Mobil 1 has slightly fewer contaminants, suggesting a marginally lower risk of premature engine damage.
Castrol Edge vs Mobil 1 #15: Lab Testing & End-User Considerations
At the end of the day, motor oil isn't just about lab numbers. It's about longevity, performance, and protection. Both Mobil 1 and Castrol Edge deliver on these fronts, as seen in countless reviews by satisfied customers and long-term users.
However, your vehicle's make, model, and age, as well as your driving habits and environment, can make a difference in which oil will serve you best. Consider these factors alongside our lab test comparisons for the most informed decision.
To conclude, both Mobil 1 and Castrol Edge have unique strengths, and selecting between them should take into account all the factors we've discussed, alongside specific vehicle requirements and operating conditions.
Always refer to your vehicle's manual or a qualified mechanic for the best advice on choosing the right motor oil. In the quest for optimum performance and longevity, the right oil makes all the difference, and informed decisions will go a long way in preserving the health and performance of your vehicle.
Best Oil Brand
When it comes to the smooth and efficient operation of your vehicle, one of the crucial factors to consider is the type of motor oil you use. Several high-quality motor oil brands exist on the market today, each with its unique attributes, advantages, and formulations. This guide will detail some of the best motor oil brands, including Castrol and Mobil 1, to help you make an informed decision.
1. Mobil 1
Known for its wide range of lubricants and oil filters, Mobil 1 is a reputable brand in the automotive industry. This brand pioneered the synthetic engine oil industry and has consistently supplied high-quality products that enhance engine safety.
Mobil 1 provides a variety of motor oils suitable for different car models and driving styles, just be sure to check the SAE viscosity grade. The advanced lubricant technology of Mobil 1's motor oils offers unique features that help your engine function optimally.
Mobil 1 has been around since 1911, initially known as the "Standard Oil Company of New York." The brand offers a spectrum of products worldwide, with motor oils reasonably priced, depending on the size and type of oil.
2. Valvoline
Valvoline, a subsidiary of Ashland Inc. since 1949, is a prominent brand in the lubricant industry. Its products are well-formulated to provide all-year-round protection, with a variety of viscosity ranges to cater to different engine needs.
Valvoline motor oils contain anti-wear additives and constituents that combat sludge and other depositions, resulting in smooth performance even in extreme conditions. Tested and trusted, their conventional oil meets the requirements of the API SN Plus, ensuring engines remain free from Low-Speed Pre-Ignition (LSPI).
3. Castrol
Castrol is known for its premium motor oils that help extend engine life. Founded in 1899 as CC Wakefield & Co., the brand's motor oils, such as the Castrol GTX, prevent sludge formation and improve fuel economy, ensuring smoother, longer rides.
Castrol offers a wide array of viscosity grades, providing consumers with a plethora of choices. Regardless of the conditions, Castrol's motor oils perform optimally, resulting in significant reductions in engine wear. From conventional to full synthetic oil, Castrol ensures your vehicle's engine gets complete protection.
4. Shell Engine Oil
Shell, an energy company since 1907, produces motor oils that lower maintenance costs and ensure the longevity of engines. Their motor oils lubricate and cool engine parts, operating optimally in all weather conditions.
Shell's low-emission formula makes their motor oils eco-friendly. They also include additives that keep contaminants away from the engine, further extending its lifespan. Shell offers a variety of motor oils for both petrol and diesel vehicles, like the Shell Helix 5W-40 API SN Ultra Synthetic oil.
5. ACDelco
ACDelco, an American brand known for high-quality car parts and lubricants, supplies top-notch motor oils designed to meet engine lubrication needs. They employ advanced additive technology to meet the most demanding standards, offering motor oils in various viscosities.
While some speculate that these oils are products of ExxonMobil, they are available worldwide and are priced reasonably.
6. STP
While not as renowned as other brands, STP motor oil is an affordable option for quality engine oil. Founded in 1954 and owned by Energizer Holdings, STP offers a range of automotive products that prevent rust, corrosion, and engine wear while maintaining the vehicle's fuel economy.
STP's motor oils are scientifically formulated to keep engine components clean and prevent the accumulation of dirt that may hinder performance.
7. AmazonBasics
Though a newcomer in the automotive industry, AmazonBasics quickly made its mark with its high-performing motor oil. It provides complete protection and lubrication to engine parts, prevents dirt accumulation, and offers excellent resistance to thermal breakdown.
AmazonBasics motor oils operate effectively under harsh conditions with low exhaust emissions. This makes them an environmentally friendly choice. Despite its relatively short history in the industry, the brand's commitment to quality and affordability has earned it a solid reputation among consumers.
8. Pennzoil
Pennzoil, a prominent name in the motor oil industry, stands out for its quality and performance-enhancing motor oils. Using innovative PurePlus Technology, Pennzoil motor oils are derived from natural gas, resulting in a cleaner and purer synthetic oil that protects engines from wear and tear.
Known for reducing power-robbing deposits, Pennzoil motor oils improve fuel economy and ensure optimal performance under extreme temperatures. They also provide quick oil flow at start-up and deliver exceptional protection in severe driving conditions.
9. Royal Purple
Founded in 1986, Royal Purple has carved a niche for itself in the synthetic motor oil industry. Its premium motor oils are known for their high film strength, which reduces wear and tear and enhances engine performance.
Royal Purple's unique additive technologies and proprietary Synerlec additive technology improve the oil's performance, making it a standout choice for many vehicle owners. This brand offers a range of options from conventional to high-mileage to full synthetic motor oils, making it an excellent choice for various vehicle types and driving conditions.
Choosing the right motor oil brand for your vehicle is crucial for its performance and longevity. The brands highlighted above offer a range of high-quality motor oils that cater to different needs and preferences, ensuring your vehicle operates at its best.
Always remember to check your vehicle's manufacturer guidelines and consider factors like driving conditions and engine type when choosing your motor oil.
How To Change Your Engine Oil
While we're looking at Mobil 1 vs Castrol Edge, once you've found the right oil for you, you might be interested in learning how to change the oil yourself:
An oil change is a cornerstone of DIY car maintenance. It's a simple process requiring minimal tools, providing an excellent opportunity to save money and connect with your vehicle. Spending time under the hood allows you to spot if anything else requires attention, turning maintenance into a proactive endeavor rather than a reactive one.
DIY oil changes can save you between $25 to $75, compared to professional services. As for the time required, your first oil change may take up to an hour, but with practice, you can reduce this to about 30 minutes.
For a successful oil change, you'll need the following tools and materials:
Wrench to remove the drain plug (box end or socket)
Oil filter wrench
Oil drain pan
Funnel
Latex gloves
Jack and jack stands or ramps (optional, depends on ground clearance)
Oil
Oil filter
Replacement drain plug washer (depending on application)
Step 1: Determining the Oil Type and Quantity
Before you buy your supplies, consult your car's owner's manual to verify the type and quantity of oil needed. It's essential to match the oil's viscosity to your engine to ensure optimal performance. Some engines require synthetic oil, while others don't.
Step 2: Gathering Your Tools and Supplies
In addition to oil, prepare your oil filter, wrenches, and other supplies. Depending on your vehicle, you may need to elevate it to gain access to the drain plug and filter. For such cases, never rely on the car's flimsy jack – use a solid floor jack and safety stands instead.
Step 3: Preparing Your Vehicle
Ensure your engine and oil are warm, not hot, before you start. If you need to raise the car for better access, ensure you install safety stands. If your vehicle has an undercover protecting the engine, remove it if necessary to access the oil filter and drain plug.
Step 4: Locating the Oil Filter and Drain Plug
Once your vehicle is ready, locate the oil filter and drain plug. Most cars have a bottom-mount screw-on filter. If the plug and filter are far apart, complete the draining and replugging process before working on the filter.
Step 5: Draining the Oil
Place your drain pan under the drain plug, slightly offset to account for the oil's outflow angle. Remove the oil filler cap to allow oil to flow out more smoothly and quickly.
Step 6: Unplugging and Draining
Put on your gloves to avoid oil spills on your hands. Remove the drain plug with a common end wrench. Remember, oil comes out warm and quickly, so avoid placing your hands in the oil's path.
Step 7: Replugging
After draining all the oil, replace and tighten the drain plug using your wrench. Be careful not to over-tighten the plug, as it could damage the oil pan's threads.
Step 8: Changing the Oil Filter
With the oil drained and the drain plug secure, it's time to change the oil filter. Use your oil filter wrench to unscrew the old filter. Once removed, lubricate the rubber gasket on the top of the new filter with the new oil. Screw the new filter in place as tightly as possible by hand.
Step 9: Adding New Oil
Now, with a new filter in place and the drain plug secure, you're ready to add new oil. Position your funnel at the oil filler hole and slowly pour in the new oil. Take care not to exceed the quantity mentioned in the owner's manual.
Step 10: Checking Oil Levels
After adding the oil, withdraw the dipstick, wipe it clean, reinsert it, then pull it out again to check the oil level. The oil should be within the "full" mark on the dipstick. If it's low, slowly add more oil and check the level again. Be careful not to overfill, as too much oil can damage your engine.
Step 11: Final Checks
With the oil level satisfactory, replace the oil filler cap and run the engine for a minute or so. Check for leaks from the drain plug and oil filter. If all is well, turn off the engine and do a final oil level check. Sometimes the level drops slightly after the oil circulates in the engine. Add more oil if necessary.
Step 12: Cleaning Up
Once everything is in place and the oil level is satisfactory, it's time to clean up. Take off your gloves and dispose of them properly. The used oil filter and drain plug washer can be recycled at many auto parts stores.
Store the used oil in a sealed container and bring it to a recycling center or a store that accepts used motor oil. Remember, it's essential to dispose of used motor oil responsibly; never pour it down a drain or on the ground.
Step 13: Closing Notes
Changing your car's engine oil might seem intimidating at first, but with a little practice, it becomes a manageable and satisfying task. By regularly changing your vehicle's oil, you can save money, become more familiar with your car's needs, and extend the life of your vehicle.
Remember that while the process outlined in this guide is generic, always refer to your vehicle's owner's manual for specific instructions. Certain vehicles may have unique requirements or steps that should be followed.
As you become more comfortable with the process, you'll gain confidence and pride in maintaining your vehicle's health. After all, a well-maintained vehicle runs better, lasts longer, and brings you peace of mind.
Castrol Edge vs Mobil 1 & Motor Oil Types and Comparison: Facts
Engine oil is vital to vehicles, preventing engine wear and cooling it under pressure. Modern versions improve performance with additional components. Different institutions, including the American Petroleum Institute, test and refine motor oils.
Mineral oil, a filtered crude petroleum product, is cheaper but less efficient than synthetic oils. Synthetic oils combine base oils, chemicals, and synthetic esters. These components enhance flow, wear protection, fuel efficiency, and engine life.
Semi-synthetic oil, a mix of conventional and synthetic oil, is a less expensive alternative. Motor oil viscosity codes, measuring fluid thickness, are essential for choosing the right oil. Castrol Edge and Mobil 1 are specific synthetic oils, each with unique features and technological differences.
Mobil 1 slightly edges out Castrol Edge in technology, standards, cost-efficiency, and high mileage protection. Both Castrol Edge and Mobil 1 offer excellent cost-saving and engine-preservation benefits.
Mobil 1 vs Castrol Edge: The Final Verdict
After intense nitpicking and judgment, it's still hard to find a clear winner in Castrol Edge vs Mobil 1. The main concern is that these oils specialize in their own fields and offer satisfying value in both cases. It will depend on what your preferences are in engine performance.
Mobil 1 vs Castrol Edge
Most Popular And Highly Rated Oils (Amazon)
Mobil 1
Castrol Edge
FAQs On Castrol Edge vs Mobil 1
If you're still curious to learn more about Castrol Edge vs Mobil 1, our FAQs here might help…
Is Castrol Oil Good
Castrol has been around for a long time – over a century, in fact – and they're well-known as one of the best motor oil brands out there. Simply put, they make some pretty great engine oil. Being a premium brand, Castrol's oils do cost more on average compared to most other competing oil brands. However, this is well worth the price, given the wide variety of oils they have on offer. Not to mention, Castrol's motor oil performs incredibly well, offering good protection and lubrication for your engine, and they last longer than cheaper oil brands, too. This is especially so with Castrol's offering of synthetic oils, which offer long-lasting protection to upwards of 20,000 miles – this is double the lifespan of your average, off-the-shelf synthetic oil.
Is Mobil 1 Oil Good
Mobil makes oils for a diverse array of vehicles, anywhere from race cars to construction machinery. This breadth of experience translates well into helping Mobil refine its oils to become some of the best on the market. Their oils are great for use in high-performance or heavy-duty vehicles, in addition to being a great fit for high-mileage cars. Granted, Mobil is a premium brand, so their motor oils do cost more on average per bottle compared to many other off-the-shelf brands. With that being said, its motor oils, such as Mobil's flagship Mobil 1, are able to grant superior engine protection, performance, and lubrication. So, if you need your engine to live a long and healthy life, Mobil's selection of engine oils is a pretty good choice.
What Is Best Synthetic Motor Oil
If you're looking for the best synthetic motor oil, the choices you get will vary based on what you're looking for. If money is no object and you want the best of the best among synthetic motor oils for your car, the Mobil 1 Extended Performance is a good pick. The special formulation used by Mobil 1 allows this oil to last upwards of 20,000 miles, while still offering long-lasting protection, good lubrication, and great performance. Otherwise, if your budget is a bit tight, the Castrol GTX Magnatec is another great option. It offers outstanding protection and lubrication to ensure that your engine can run at its best, no matter the circumstance. Yet, you can find these at any auto parts store, and grabbing a bottle won't break the bank.
How Long Does Castrol Edge High Mileage Last
Typically, vehicles with higher mileage engines perform best with specialty, high-mileage motor oils. One of the best options you could find in today's market is the Castrol Edge High Mileage. It's designed for vehicles that have at least 75,000 miles on the odometer. Use it right, and Castrol claims that it could last upwards of 10,000 miles. It uses some of Castrol's most advanced formulations yet. There are several unique elements with the Castrol Edge High Mileage Oil. For example, it's able to reduce the amount of phosphorus being emitted, thus ensuring that it's not going to excessively wear out your catalytic converter and emissions systems. Furthermore, it offers fantastic protection against wear and tear and still works great, even at higher temperatures.
How Long Does Mobil 1 Synthetic Oil Last
Mobil's flagship Mobil 1 Extended Performance synthetic oil is handily one of the most well-regarded motor oils on the market. A notable highlight is its fairly long service intervals and long-lasting performance. While most off-the-shelf and lower-grade synthetic oil starts to break down and needs an oil change after 10,000 miles… The Mobil 1 Extended Performance is able to last around 20,000 miles between oil changes. Given that the average American accrues around 14,000 miles of mileage each year, it means that you can drive for more than a year without an oil change. This is attributed to the advanced formulation that Mobil has developed, ensuring top-notch performance, protection, and lubrication for your engine.
How Much Is Mobil 1 Annual Protection
The price of Mobil 1 Annual Protection can vary based on location, retail store, and package size. As of the most recent check-up, a 5-quart jug could range anywhere between $40 to $50. For accurate pricing, it's best to check with your local auto supply stores or online retailers.
What Is the Best Oil Brand
Choosing the best oil brand often comes down to individual vehicle needs and driving conditions. Some of the leading brands include Mobil 1, Castrol, Valvoline, and Pennzoil. Each of these brands offers high-quality, reliable oils in both synthetic and conventional formats.
Who Makes Mobil 1 Oil
Mobil 1 oil is produced by ExxonMobil, an American multinational oil and gas corporation. ExxonMobil is one of the largest publicly traded oil and gas companies in the world, known for its scientifically-engineered motor oils.
What's Synthetic Oil
Synthetic oil is a lubricant consisting of artificially made compounds. It's synthesized from base oils, combined with several additives to give it superior performance characteristics compared to conventional oils. Benefits include better engine protection, improved fuel efficiency, and extended change intervals.
Who Makes Castrol Oil
Castrol oil is manufactured by Castrol Limited, a British global brand of industrial and automotive lubricants. It is a subsidiary of BP (British Petroleum), one of the world's largest oil and gas companies.
What Is the Best Full Synthetic Oil
The best full synthetic oil can differ depending on vehicle requirements and driving conditions. Popular choices often include Mobil 1 Full Synthetic, Castrol Edge Full Synthetic, and Pennzoil Platinum Full Synthetic due to their superior engine protection, performance, and longevity characteristics.
Is Castrol GTX Good Oil
Yes, Castrol GTX is a reputable oil known for its strong protection against harmful engine deposits. It's a conventional oil that is particularly suitable for older or high-mileage vehicles. It provides good overall performance at a reasonable price point.
Is Mobil 1 Better Than Amsoil
Mobil 1 and Amsoil are both high-quality synthetic oils, each with its own strengths. Mobil 1 is renowned for its wide availability and excellent overall performance, while Amsoil is known for its extended drain intervals. The choice between the two often comes down to personal preference and specific vehicle needs.
How Long Does Mobil 1 Synthetic Oil Last
Mobil 1 synthetic oil typically lasts between 10,000 to 15,000 miles under ideal conditions. However, the exact duration can vary depending on driving conditions, engine age, and vehicle maintenance habits. Always refer to the vehicle's owner's manual or consult with a professional for specific oil change intervals.
How Long Does Castrol Edge High Mileage Last
Castrol Edge High Mileage is designed to last for approximately 7,500 miles under normal driving conditions. However, longevity can vary depending on factors like engine conditions, driving habits, and environmental conditions. Always refer to the vehicle manufacturer's recommendations for oil change intervals.
Is Mobil 1 High Mileage Dexos Approved
Yes, most Mobil 1 High Mileage oils are dexos approved. This means they meet the high-quality standards set by General Motors for their vehicles. However, it's always a good idea to check the product label or the manufacturer's specifications to be certain.
Is Valvoline Better Than Mobil 1
Both Valvoline and Mobil 1 produce high-quality oils and choosing between them often comes down to specific vehicle needs and driving conditions. In general, Mobil 1 is often favored for its advanced synthetic formulation and wider temperature range, while Valvoline is known for its excellent additives for engine cleanliness and protection.
Is Castrol Edge Full Synthetic
Yes, Castrol Edge is a full synthetic oil. It's engineered with fluid titanium technology to provide superior motor oil strength and top performance. It offers excellent protection against the high pressure and extreme temperatures that modern engines experience.
How Long Is Mobil 1 Synthetic Oil Good For
Mobil 1 synthetic oil is designed to last between 10,000 to 15,000 miles under ideal conditions. However, the specific interval can vary based on factors such as driving habits, engine conditions, and environmental factors. Always follow your vehicle manufacturer's oil change recommendations.
Is O'Reilly Brand Oil Good
O'Reilly brand oil, also known as O'Reilly Auto Parts' store brand, is generally considered to be good for its price. It's a decent choice for those looking for a more budget-friendly oil option. However, performance and longevity might not match up to that of premium oils like Mobil 1 or Castrol. As always, consider your vehicle's specific needs and consult the manufacturer's recommendations when choosing motor oil.
Castrol Edge vs Mobil 1 – Mobil 1 Company History
ExxonMobil, one of the world's largest oil companies, produces Mobil 1, a brand of synthetic motor oil. The company introduced it in 1974. This high-performance oil surpassed conventional oils. Mobil 1 has gained a reputation for its advanced formula and high-quality standards.
The journey of Mobil 1 began with Exxon, established in 1870 as the Standard Oil Company of New Jersey. Over the years, the company broadened its reach into various oil-related industries. In 1999, it became ExxonMobil. The company has consistently prioritized innovation and research, resulting in new technologies and products to boost engine performance and efficiency.
Castrol Edge vs Mobil 1: The Evolution Of Mobil 1
In the early 1970s, ExxonMobil started developing a motor oil superior to conventional oils. This led to the introduction of Mobil 1 synthetic motor oil in 1974. Advanced synthetic materials formed the basis of the new oil, providing improved protection and performance. Mobil 1 has since continued to evolve, offering enhanced performance for modern high-performance engines.
Today, drivers around the world recognize and trust Mobil 1 as a top synthetic motor oil brand. Many leading car manufacturers recommend it due to its high-quality standards and innovative spirit. Whether you seek performance or protection, Mobil 1 is a brand you can trust.
Castrol Edge vs Mobil 1 – Castrol Edge Company History
Castrol, a renowned producer of lubricants and motor oils, produces Castrol Edge, a brand of synthetic motor oil. Introduced in 2006, it quickly became known for its advanced formulation and high-performance capabilities. It offers improved protection for modern engines.
Castrol was founded in London, England in 1899. The company initially focused on producing high-quality lubricants and motor oils. Quickly, it gained a reputation for innovation and quality. Castrol has since grown to become one of the world's leading producers of lubricants and motor oils.
Castrol Edge vs Mobil 1: The Evolution Of Castrol Edge
In 2006, Castrol introduced a new line of synthetic motor oils called Castrol Edge. The new line outperformed conventional oils in terms of performance and protection. It relied on advanced synthetic materials and the latest technology. Over the years, Castrol Edge has continued to evolve and improve, offering enhanced performance for modern high-performance engines.
Today, Castrol Edge is a trusted and widely recognized synthetic motor oil brand worldwide. Many leading car manufacturers recommend it due to its advanced formulation, high-quality standards, and innovative spirit. Whether you're a performance enthusiast or looking for top engine protection, Castrol Edge is a brand you can trust.