The Dark Horse Rides in Le Mans
Unleashing an exciting new era in motorsport, Ford Motor Company is introducing their iconic sports car, the Ford Mustang, to the prestigious FIA GT3 category. Based on the all-new 2024 Mustang Dark Horse, the Mustang GT3 race car was revealed to the racing world during the centenary celebration on the eve of the 24 Hours of Le Mans.
Not since their 2016 triumph with the Ford GT has a Ford raced at Le Mans, making the 2024 return one for the books. The company is no longer pitting itself against just Ferrari. Now, it's Ford versus everyone.
A Revamped Look
The Mustang GT3 race car stands out from the crowd with a colourful new look designed by Troy Lee, a name synonymous with premier motorsport design. This marks Lee's first endeavour with Ford race cars.
Alongside the Mustang reveal, Ford unveiled its new Ford Performance branding, now showcased on all racing vehicles. The sleek, simplified logo encapsulates Ford Performance as a lifestyle brand with a sporting mindset.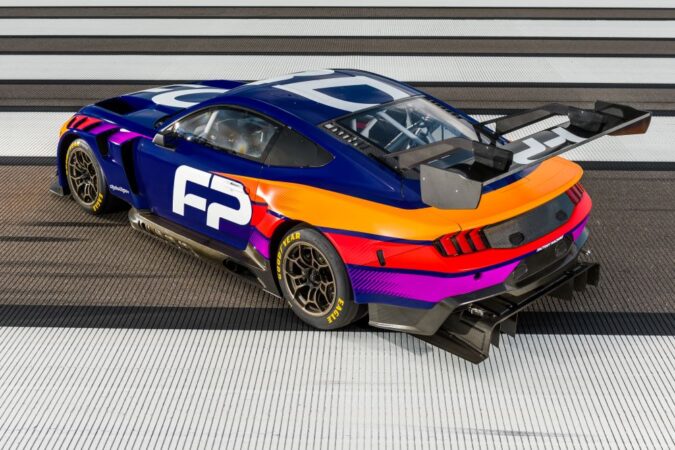 Trusted Partnerships Reinforced
Ford Performance extends its relationship with long-time partners Multimatic and M-Sport, both playing pivotal roles in the Mustang GT3's development.
Multimatic, the builder of the iconic Ford GT, is set to build and support the Mustang GT3s. Meanwhile, M-Sport, a two-time championship-winning team, will assemble the Ford Performance-developed 5.4-liter Coyote-based V8 engines powering the new pony on the block.
High-Tech and High Speed
The Mustang GT3 race car comes packed with high-performance features, including a bespoke short-long arm suspension, rear-mounted transaxle gearbox, carbon fibre body panels, and a unique aero package developed to meet GT3 targets.
Proton Competition Kicks Off Customer Teams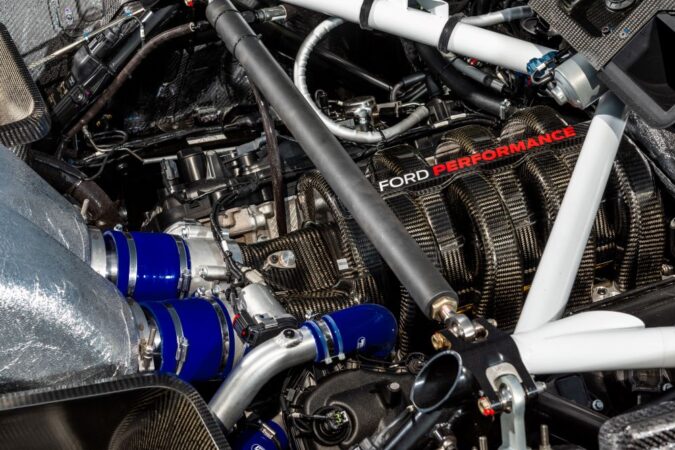 The Mustang GT3 will first flex its racing prowess in the hands of customer teams in various GT3 series across the globe. The first customer team announced is Proton Competition, a Germany-based organisation planning to campaign a pair of Mustang GT3s in the FIA World Endurance Championship, starting in 2024.
In addition to this, Ford Performance will field a two-car factory race program with Mustang GT3 in IMSA's GTD Pro class, managed by Multimatic Motorsports, beginning at the 2024 Rolex 24 at Daytona.
The stage is set, the car is ready, and fans are on the edge of their seats. The Ford Mustang GT3 is galloping headfirst into endurance racing, ready to face the world in 2024.