Meet the All-New Mustang
Ford has outdone itself with the Mustang GTD, dubbed the most audacious and advanced Mustang the world has ever seen. Straight from the heart of Michigan, this street-legal beast promises to match (and perhaps even outdo) the world's best performance cars.
Inspired by Racing Titans
With its origin story tracing back to a mission of challenging European sports car supremacy, the 2025 Ford Mustang GTD is an engineering masterpiece. Born from the same bloodline as the Mustang GT3 destined for the iconic Le Mans race next year, it's a clear statement that Ford is not playing around.
Jim Farley, Ford's top man, confidently asserts, "We didn't engineer a road car for the track, we created a race car for the road."
Packed with Power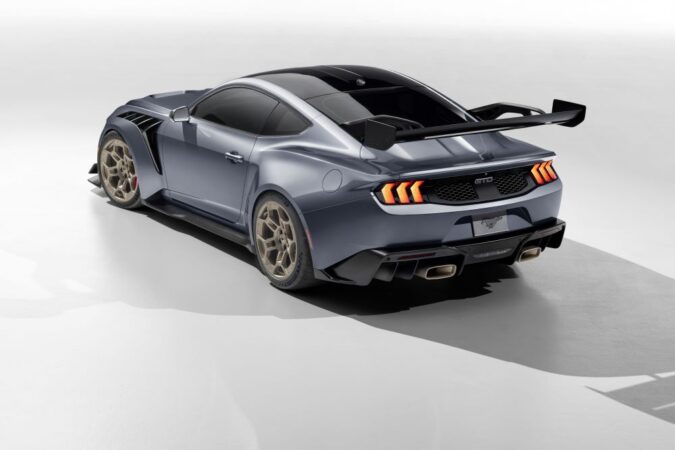 Let's talk specifics. The Mustang GTD boasts of a supercharged 5.2-litre V8 engine targeting an eye-popping 800 horsepower, making it the highest horsepower street-legal Mustang ever crafted by Ford.
Alongside that, it's engineered with an 8-speed rear transaxle, ensuring an almost perfect weight distribution. The goal? A mind-boggling sub-7-minute Nürburgring lap time. When Mark Rushbrook, Ford Performance Motorsports' global director, describes the Mustang GTD as a "rocketship for the road," he's not exaggerating.
Aerodynamic Mastery
From an aesthetic standpoint, the GTD is not just about looking good – every curve and edge serves a purpose. Its aerodynamic design, with carbon fibre body panels, helps reduce weight, ensuring quicker responses and agility.
Features like a hydraulic control system and a race-inspired cover replacing the trunk lid showcase Ford's commitment to precision and performance. Anthony Colard, Ford Performance's design manager, rightly terms the GTD as an "aerodynamics-driven design".
Beyond Racing Tech
But what makes the GTD stand apart is the technology packed within. The GTD borrows tech from the seventh-generation Mustang, offering features like over-the-air software updates, variable traction control in track mode, and a plethora of personalised driving modes. The result? A driving experience that's both exhilarating and dynamic.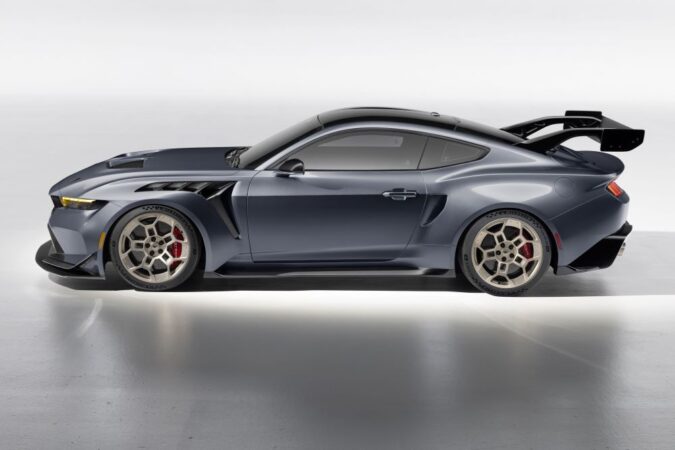 A Peek Inside
And it's not just about power and performance. The GTD's interiors exude luxury. Premium finishes like Miko suede paired with leather and carbon fibre dominate the cabin.
Drivers can enjoy RECARO seats optimized for those intense track days, along with 3D-printed titanium paddle shifters crafted from Lockheed Martin F-22 titanium parts. Plus, with rear seats tossed out to cut down on weight, there's ample space for your cargo.
For those wanting to add a personal touch, Ford offers custom colour combinations and multiple special packages. In essence, the Mustang GTD can be as unique as its owner.
The Final Verdict
The Mustang GTD is an ode to Ford's legacy, blending years of engineering advancements into a masterpiece. With production set to be limited and prices starting at around £220,000, this beauty is bound to be a collector's dream. So, for the aficionados out there, brace yourselves! The streets are about to witness a race-ready giant.