Hennessey Special Vehicles is back in the limelight, this time unveiling their latest masterstroke – the Venom F5 Revolution Roadster. And boy, is it something to behold!
Limited Yet Lavish
Dripping in exclusivity, the Venom F5 Revolution Roadster will only see 12 of its kind gracing the tarmac across the globe. Not surprisingly, all are already spoken for, despite a jaw-dropping price tag starting from £2.2 million (estimated conversion from $3 million). This hypercar clearly doesn't compromise on allure, and understandably, it was snatched up before you could say "Venom".
Fusing the Best of Both Worlds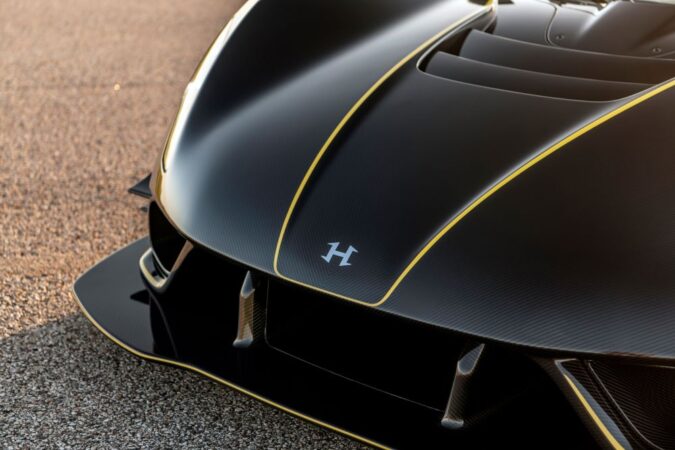 The Revolution Roadster isn't just a pretty face. It combines the thrilling open-air motoring experience of last year's Venom F5 Roadster with the race-centric features of this year's Venom F5 Revolution Coupe. Essentially, you get to bask in the sun as you blaze past at racetrack speeds. How's that for wind in your hair?
Designed for Performance
Packed with track-centric improvements, the Roadster is built for agility. Aerodynamic enhancements like larger splitters, dive planes, and a distinctive rear wing, guarantee you'll be cutting through the wind with precision.
Its re-engineered roof is a work of art, crafted from carbon fibre composites and is removable for those perfect sunny days. And at a lightweight 18 lbs (8 kg), switching between open-top and closed configurations is a breeze.
Power Like No Other
Tucked neatly inside is Hennessey's famed 'Fury' V8 twin-turbocharged combustion engine, boasting an eye-watering 1,817 bhp. The car's tempered glass engine window showcases this monster, with the intricate carbon fibre cover allowing heat to dissipate, ensuring the engine's potency is always in peak condition.
A Visual Delight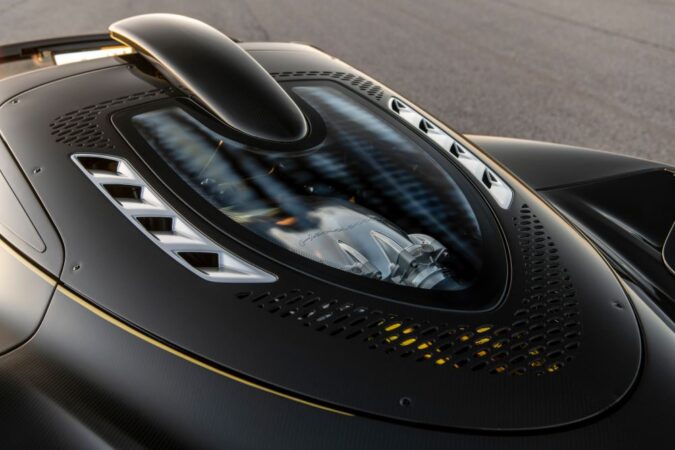 At its grand debut at The Quail, a Motorsports Gathering, the Roadster will flaunt its 'Bare Carbon' model, displaying a meticulously arranged herringbone pattern of carbon-fibre weave. This hypercar isn't just about speed; it's a visual spectacle from every angle, embodying John Hennessey's vision of a "timeless work of art."
A Truly Unique Driving Experience
The new Venom F5 Revolution Roadster isn't just another hypercar. It's an experience. Whether you're aiming for top speed in the F5 Coupe, chasing the wind in the F5 Roadster, or dominating the tracks with the F5 Revolution, the Roadster seamlessly fuses the best traits of its siblings.
Mark your calendars for August 18, 2023, when this marvel makes its public debut during Monterey Car Week. The Venom F5 Revolution Roadster is not just a car; it's an embodiment of luxury, performance, and sheer exhilaration.