One question that drivers sometimes ask is how much to lease Lamborghini. For drivers who value themselves, adore luxury, the highest caliber of workmanship, and just want to enjoy all of the required comforts while being behind the wheel, there are vehicles that belong in the exclusive category.
Lamborghini is for people who love to drive, who enjoy doing it, and who want to have fun on any ride.
Because not everybody is able to afford to own such a work of art on four wheels, leasing options for this vehicle have emerged.
Cheapest Lamborghini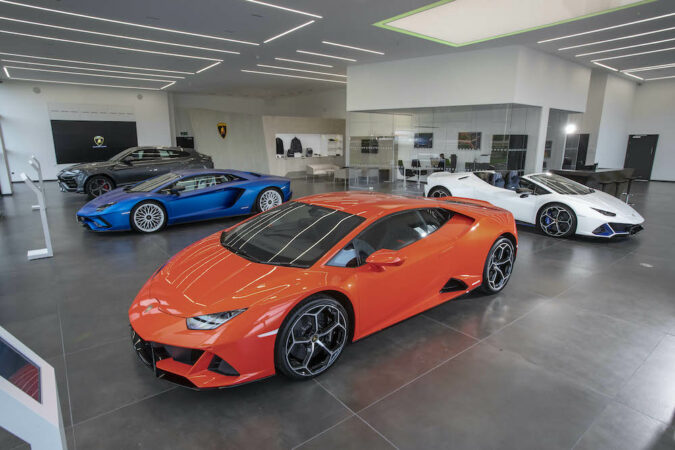 Even while it might seem unattainable, there are still a few affordable Lamborghini models available. The less expensive alternatives, while perhaps not as opulent or spectacular as some of the more expensive ones, nonetheless provide plenty of performance and style.
What kind of budget would you have to make for a Lamborghini? Let's investigate…
The Lamborghini Huracan would be arguably your best option if you're looking for an inexpensive Lamborghini. It costs as low as $200,000 to locate. The Lamborghini Urus follows, with a price range of $225,500 to $249,400.
On the other hand, the Lamborghini Urraco and Lamborghini Jalpa are now the least expensive models now available on the market if you want to purchase a used Lamborghini. The cost of the former is between $55,000 to $95,000, whilst the latter requires a credit card balance of at least $60,000.
Approximately $200,000 is the typical Lamborghini price. Every auto fan will tell you that probably one of the best facts about Lamborghinis is how expensive these sports cars are. In reality, a Lamborghini costs an average of $200,000, making them incredibly opulent.
Lamboghini Huracan
Six variants of the Lamborghini Huracan are offered:
the Huracan STO, the Huracan EVO, the Huracan EVO RWD, the Huracan EVO Fluo Capsule, the Huracan EVO Spyder, and the Huracan EVO RWD Spyder.
Lamborghini Huracan STO is the priciest variant. Its starting price begins at $331,000, while the Lamborghini Huracan EVO RWD has a beginning price of $200,000 and is the least expensive model.
Depending on the model, a 2022 Lamborghini Urus would run you from $225,500 and $249,400.
Lamboghini Urus
The Urus Pearl Capsule, Basic Urus, and Urus Graphite Capsule are the three models of Urus. The fact that Urus has a back seat, the capacity to tow, and usable cargo capacity sets it apart from the Lamborghini Aventador and Huracan.
The Lamborghini Urus Pearl Capsule starts at $246,700. The Lamborghini Urus Graphite Capsule costs as much as $249,400. The least expensive Lamborghini Urus costs around $225,500.
Lamboghini Gallardo
Costs for the Lamborghini Gallardo 2003 model range from $181,000 to $200,000.
Between 2003 and 2013, the  Gallardo was manufactured, and it was costly at the time. The excellent thing is that it's now considerably less expensive. The cheapest secondhand Lamborghini Gallardo will cost less than $100,000.
Lamboghini Urraco
Costs for a used Lamborghini Urraco from 1972 to 1979 range from $55,000 to $95,000.
The used Lamborghini Urraco appears to be the most affordable model. At the 1970 Turin Motor Show, the Urraco made its debut. This vehicle was advertised as a more affordable alternative to the Countach but also Miura.
In 1979, the Urraco's manufacturing ceased. There were only 791 automobiles produced, 21 of which were made for the US market.
Lamboghini Jalpa
A used Lamborghini Jalpa costs $60,000 at the base price.
You can afford this little treasure if your yearly income is at least $60,000. A secondhand Lamborghini Jalpa, which made its debut in 1981, is priced between $60,000 and $100,000.
However, only 410 Jalpas were produced because it was not as well-liked as the Ferraris of the era. In actuality, Lamborghini ceased production of them in 1988.
The Huracan EVO RWD Spyder is the least expensive Lamborghini convertible for 2021, with prices ranging from $206,485 to $261,274.
Fun fact, the Honda Civic is smaller than the Huracan. In other words, the engine takes up the majority of the car's space. It is nevertheless spacious enough for anyone who is over six feet tall.
The Spyder convertible meanwhile, is more confined. Therefore, if you're considering purchasing one, be sure to take it for a test drive first!
Lamborghini Lease
Many people often wonder how much to lease Lamborghini.
The model you select and the neighborhood where you live are only two examples of the variables that will affect the cost of leasing a Lamborghini.
You should be ready to pay anywhere from $2,600 to $3,600 a month, though.
You should also take into account some other expenses, such as the additional insurance premium as well as the security deposit.
The typical leasing expenses for the various Lamborghini models are listed in the table below.
How Much To Lease Lamborghini, Tips & Tricks #1 – Cost of Monthly Leasing
$2,700 to $3,300 for a Lamborghini Urus
$2,800 to $3,400 for a Lamborghini Huracan Spyder
The Huracan EVO Spyder $2,800 – $3,100
$2,500 to $3,200 Lamborghini Huracan
Aventador Lamborghini $3,001 to $6,300
As you have no doubt noticed, the Lamborghini model has a significant impact on leasing rates, but you should anticipate paying at least $2,600 a month for this expensive vehicle.
Prior to making a choice, you should consult with potential lenders.
How Much To Lease Lamborghini, Tips & Tricks #2 – From Whom Should I Rent A Lambo
You have the option of leasing a vehicle directly from Lamborghini themselves via Lamborghini Financial Services.
However, you might get better terms from a different lender.
Both of these approaches have benefits and drawbacks, which we will discuss in the lines that follow.
How Much To Lease Lamborghini, Tips & Tricks #3 – Through Lamborghini Leasing
Visit a dealership that is authorized to sell Lamborghinis and enquire about lease alternatives.
Through their internal financing division, Lamborghini Financial Services, they might be able to provide you with the finest feasible alternative.
When leasing a Lamborghini, each dealer has its own specific offer, but generally speaking, Lamborghini Financial Services offers fairly flexible lease periods.
Among these choices are the following:
Lease rates are based on the current and future worth of the car, complete warranty coverage, no security deposit, minimal insurance deductible requirements, and flexible mileage restrictions.
Despite the fact that there are numerous benefits, using a dealership to purchase or lease a car is always more expensive than using a third-party lender.
How Much To Lease Lamborghini, Tips & Tricks #4 – Utilizing A Third-Party Lender For Leasing
Private lenders collaborate with the majority of Lamborghini dealerships.
Your dealership determines the credibility of a lender, therefore you should constantly research the business you intend to do business with.
In contrast to what a dealership has available, third-party lenders typically provide older Lamborghini models. However, it also implies that the upfront cash down payment and rental rates are reduced.
The lender you select has a significant impact on the benefits of leasing a Lamborghini via a third-party lender. Always be sure to inquire about insurance choices, warranties, or special offers while looking for a loan.
Cost To Insure Lamborghini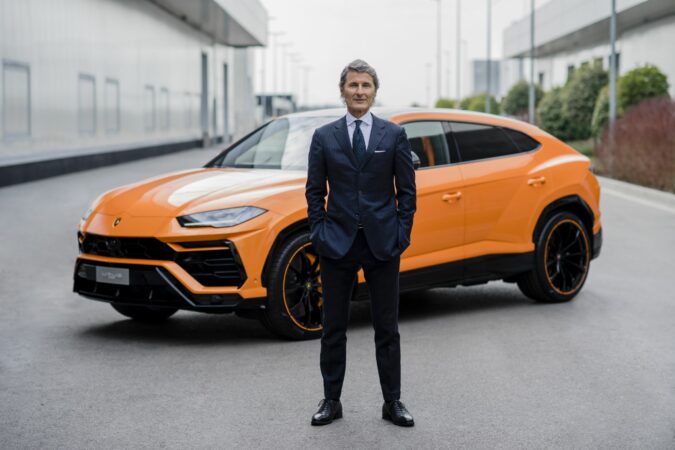 Now that we know how much to lease Lamborghini, it's necessary to purchase insurance if you want to legally drive a  Lamborghini.
Given the cost of Lamborghini, knowing your options as well as how to evaluate car insurance quotes to find the best policy for you are crucial.
Why Is Insurance For Lamborghini So Expensive
Insurance for this car will be more expensive than insurance for a regular car. This happens because Lamborghini is regarded as a high-end automobile.
Additionally, it's possible that typical insurance policies won't even be applicable. However, many individuals are astonished to learn that expensive cars don't always have exorbitant insurance costs.
Yes, the cost of insurance for a luxury car will be higher than that of an average car. But premiums aren't as expensive as you might believe.
What Is The Typical Price Of Lamborghini Car Insurance
If you drive the Aventador with a starting price of about $200,000, the monthly cost of Lamborghini vehicle insurance ranges from $500 to $600.
Higher rates correspond to more expensive models. Your annual rates need to fall between $6,000 and $7,200. Obviously, quotes differ greatly based on your demographic data.
Despite having a perfect driving record, several drivers claim to have received estimates between $20,000 and $30,000.
Others claim to have gotten annual rates as low as $2,000. As you can see, prices can vary greatly depending on a variety of elements, such as the model and extras of the vehicle.
For instance, a Lamborghini Huracan's insurance costs each month can range from $300 to $400. Typically, you can insure your Lamborghini for anywhere between $6,000 and $30,000 per year.
Pricing may vary depending on the manufacturer's choices, including the specifics of a broad range of customizations and if your car is a convertible.
We have only discussed pricing for full coverage car insurance, which covers liability, collision, and comprehensive coverage.
Here are the typical annual premiums for full-coverage vehicle insurance for each state.
How Can I Get Insurance For A Lamborghini
The catch with insurance premiums is that not all insurance providers cover high-end luxury vehicles.
Work with specialized insurance if necessary.
One of the few significant auto insurance providers that offer Lamborghini insurance is Allstate.
In all 50 states, the business provides luxury and high-end automobile insurance.
While Esurance provides high-end automobile insurance in the majority of states, Liberty Mutual provides it in all 50 states.
You could have trouble locating a rate for your car among the main insurance providers, though.
For instance, it will be challenging to acquire GEICO insurance because the company normally does not provide coverage for luxury vehicles.
Reasons Behind The Challenges
The value of such cars is simply too great for any car insurance policy to adequately cover, which is why some auto insurance firms do not offer Lamborghini insurance.
It's also vital to remember that the majority of auto insurance providers deny coverage to Lamborghini drivers under the age of 25.
Given that it is thought that adolescent drivers are more prone to speed and participate in risky activities with such a vehicle, the risk factor is simply too high for any large insurance company to insure.
So, how can I get my Lamborghini car insurance rate to go down?
The cost of car insurance varies greatly.
If you look online, you can read about drivers who spend anywhere between $2,000 and $30,000 a year on insurance.
Your driving record, claims history, and demographic information is just a few of the variables that affect your premiums.
A new car will have more expensive insurance options than an older used car, which also heavily depends on the worth of your car.
Lamborghini Monthly Payment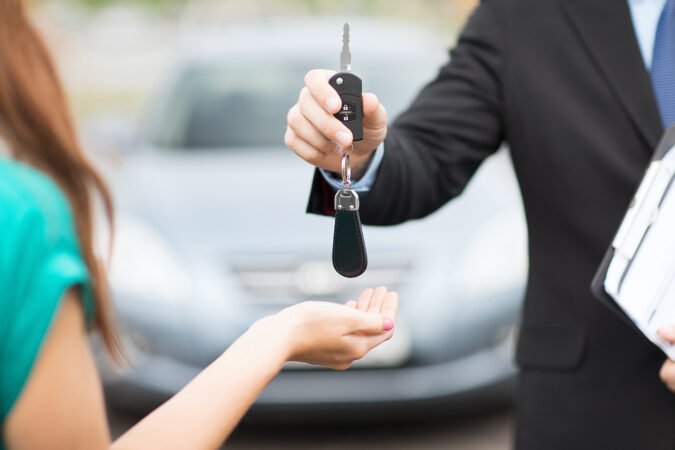 The legendary Italian exotic automobile manufacturer's captive financing division is called Lamborghini Financial Services.
With alternatives for financing and leasing, Lamborghini, which is a part of the Volkswagen Group, may make its pricey vehicles more affordable for customers.
It's difficult to obtain current financing arrangements, so you'll need to speak with a dealership to learn about the deals that are available and the steps it takes to qualify.
How Much To Lease Lamborghini – How Financing For Lamborghini Works
Although dealers may also have access to other sources of funding, Lamborghini Financial Services serves as the captive lender of Lamborghini dealers.
How much to lease Lamborghini is a question of many Lambo fanatics' minds. Lamborghini claims that initial cash payments are not necessary and that the majority of the upfront costs can be carried into your financing contract, however rates and conditions can vary depending on your financial situation.
The merchant claims that the $5,000 standard insurance deductible offered by Lamborghini Financial Services is preferable to the $500 deductible demanded by many other finance businesses.
If your insurance company can provide additional information, a greater deductible can result in cheaper monthly costs.
A certified pre-owned (CPO) Lamborghini can also get financing via a dealer. CPO vehicles have received a comprehensive inspection and any necessary maintenance and meet the manufacturer's program requirements.
A CPO Lamborghini has to be under 84 months old and has fewer than 43,500 miles to qualify.
How Much To Lease Lamborghini – A Lamborghini Purchase
You might be eligible for financing via Lamborghini Financial Services lasting up to 84 months depending on your financial situation, including the annual income, FICO auto score, and debt-to-income ratio.
To examine a wider range of loan offers, apply for a loan online or with a local financial institution. Before visiting a dealer, you can be preapproved for a loan from the lender of your choice and compare the conditions of that loan with those offered by Lamborghini Financial Services and other dealer partners.
Through a dealer's online form, you can also prequalify for an early evaluation of your credit history.
Depending on the dealer and the vehicle's make and model, specific financing rebates or incentives may differ. Websites for car dealers provided finance samples using a 6.5% APR borrowing rate.
A used 2022 Lamborghini Urus SUV, for instance, was available at Lamborghini Palm Beach for $379,951. The vehicle could get financing for $3,045 monthly for 144 months at a 6.5% APR. You would also have to pay the tag, title, tax, and fee costs, which total $75,990.
How Much To Lease Lamborghini – Lamborghini Rental
Most individuals discover luxury vehicles like Lamborghini through leasing. With an (often) smaller payment than an outright purchase, you can drive away in the vehicle of your dreams. You have three options when the lease expires: return the automobile, renew the lease, or purchase it.
For vehicles up to five years old, Lamborghini Financial Services provides leasing options. Additionally, Lamborghini normally does not request a security deposit at the beginning of the lease, so the financial commitment could be minimal.
In addition, Lamborghini offers its own GAP insurance, which, in the event of an accident totaling the vehicle, pays the difference between the insurance company's loss payment and the remaining sum owed on the lease.
As previously mentioned, the $5,000 insurance deductible included in Lamborghini's lease terms is significantly greater than the $500 deductible present in comparable lease programs. Additionally, if the lease term overlaps the manufacturer's warranty period, the warranty will continue to cover you.
In order to best suit your needs, Lamborghini Financial Services can provide various terms, such as the single-pay lease, which requires one lump sum payment. The lump fee, says the financier, saves you the inconvenience of a monthly payment schedule and is typically less than the total of monthly leasing payments.
Start by submitting the finance application found on the dealer's website or by getting in touch with the finance division of the dealer. When you visit the dealership, you can also handle the application procedure.
How Much To Lease Lamborghini – Deals And Discounts On Lamborghini
With Lamborghini Financial Services as well as affiliated lenders, Lamborghini dealers can take advantage of exclusive offers, rebates, and incentives. Financing offerings frequently include:
Low APRs for credit-worthy borrowers
Long loan periods to enable manageable monthly payments
low or nonexistent down payment needs
You should ask the dealer you're shopping with whether you're eligible for special rebates and incentives depending on your particular financial circumstances because your credit score as well as history will affect the kind of financing you can get through Lamborghini Financial Services.
How Much To Lease Lamborghini – Finance Options For Lamborghinis
Another factor in how much to lease Lamborghini is Lamborghini Financial Services. Like many captive auto lenders, they could present offers that are not matched elsewhere. Your dealer will assist you to apply, and depending on your credit score, they may also be able to access alternative loan and lease offers.
Depending on your credit score, you might be able to compare prices and find better deals.
Deductibles of up to $5,000 are acceptable through Lamborghini Finance, which lowers the price of your car insurance.
Expensive lease miles
Overage mileage charges may apply during the lease duration.
Term flexibility
The length and mileage of leases are flexible.
Discretionary fee
The cost of lease termination might sometimes be very expensive.
How Much To Lease Lamborghini – Alternatives To Finance For Lamborghini
Despite the fact that a dealer might provide Lamborghini Financial Services as a means of financing the vehicle, you have the option of choosing any other lender the dealer provides or looking for one on your own.
When looking for a loan, browse around online or with nearby financial institutions to compare a wider range of loan options. You can ensure you're getting the best auto loan rates by obtaining numerous quotations.
This is particularly crucial when buying a pricey car like a Lamborghini. Even a small difference in interest rate might result in hundreds of dollars worth of differences in monthly payments.
Lamborghini Aventador Cost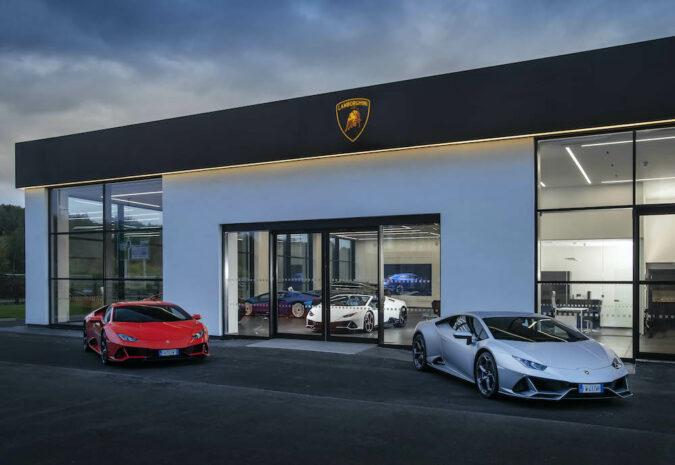 There will likely not be any more production of the Aventador after the 2022 model year, as we have long predicted. Lamborghini will only produce 600 examples of the specially outfitted Aventador it is dubbed the Ultimae to mark the end of an era.
This ultimate send-off has a tweaked version of its common V-12 engine and is lighter than the departing Aventador S thanks to weight-saving measures.
The Ultimae features carbon ceramic brakes, more torque sent to the rear wheels than that of the S, and some distinctive, albeit modest, cosmetic changes.
1. Prices
Although Lamborghini hasn't disclosed the final Aventador's price, we anticipate it to be somewhere between the S and SVJ models from the previous year.
Only 350 coupes and 250 roadsters of the limited-edition Ultimae vehicles will find themselves in worldwide car markets. We want the roadster regardless of the six-figure asking price so we can fully enjoy the entrancing soundtrack from its V-12.
2. Performance – Engine, Transmission, And Other
The mid-mounted, 6.5-liter, naturally aspirated V-12 engine of the Aventador produces 769 horsepower. The 7-speed automated-manual transmission sends the engine's 531 lb-ft of torque to all four wheels.
The brutally potent, track-focused SVJ (short for Superveloce Jota) as well as its roofless equivalent have been driven by us, though we haven't encountered the Ultimae version's kidney-crushing cornering forces.
The massive vehicles lurched through the turns, but their exceptional grip and four-wheel steering systems allowed them to quickly reverse course.
3. Fuel Efficiency And Actual MPG
The Aventador is one of the least fuel-efficient vehicles available, with ratings inside the single digits.
4. Cargo, Comfort, And The Interior
Every Aventador features scissor doors that swing open in classic Lamborghini style. The interior's low-slung design is outdated, yet it is outfitted with a wide range of high-end materials and custom options. Small objects won't fit well in the cabin, and there isn't much room for luggage.
You can customize the settings for the steering,  powertrain, and suspension in Ego mode, which is one of three drive modes available on the dashboard. These drive modes are Strada, Sport, and Corsa.
5. Connectivity And Infotainment
The stock infotainment system in the Aventador has outdated visuals and clumsy integration. The business provides a performance data recorder that stores lap times and track data in combination to voice commands as well as Apple CarPlay functionality.
Buyers have the option to improve their audio system, which includes dashboard tweeters and door-mounted subwoofers.
Frequently Asked Questions
How Much Is A Lamborghini
Italian automaker Lamborghini is renowned for creating some fine and opulent sports cars available today. Depending on the model, a Lamborghini can cost anything between $200,000 to $500,000.
How Much Is A Lamborghini Huracan
The Huracan, Aventador, and Urus SUV are the three automobiles that make up the current Lamborghini portfolio. The Huracan is priced at around $327,000, the other begins at about $218,000, and the Aventador is close to $500,000.
What Is The Cheapest Lamborghini
How much will the cheapest Lamborghini set you back? The Lamborghini Huracan and Lamborghini Urus are the two least expensive new Lamborghini models, with prices ranging from $200,000 to $331,000.