A New Benchmark in Electric Performance
BMW M is raising the bar with its most powerful all-electric performance model yet, the BMW i7 M70 xDrive. As the flagship of the new BMW 7 Series range, this luxury sedan boasts an impressive 660 hp, an M-specific chassis, and an electric motor on both axles, making it the fastest all-electric BMW, with a 0-62 mph acceleration in just 3.7 seconds.
Unprecedented Power Density
The BMW i7 M70 xDrive is equipped with highly integrated drive units at the front and rear axles, creating the highest power density for any BMW electric motor.
The innovative six-phase design with a dual inverter allows for a peak output of 360 kW/489 hp at the rear axle and 190 kW/258 hp at the front axle, generating a system torque of up to 1,100 Nm (811 lb-ft) with M Launch Control or the M Sport Boost function activated.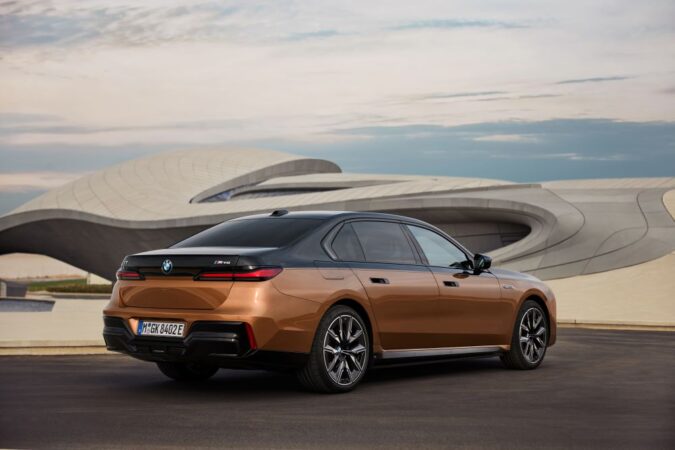 Long-distance Capabilities and Rapid Charging
The BMW i7 M70 xDrive offers a combination of dynamic performance and long-distance capabilities, with a range of 303-348 miles on a single charge. The advanced charging software allows for AC charging at up to 22 kW and DC charging at up to 195 kW. A 10-minute stop at a high-power charging station can add up to 106 miles of range.
MAX RANGE Mode for Extra Miles
The new MAX RANGE mode extends the BMW i7 M70 xDrive's range by 15-25% by carefully restricting drive power, top speed, and comfort functions. This mode is ideal for situations when a charging station is unavailable or out of service.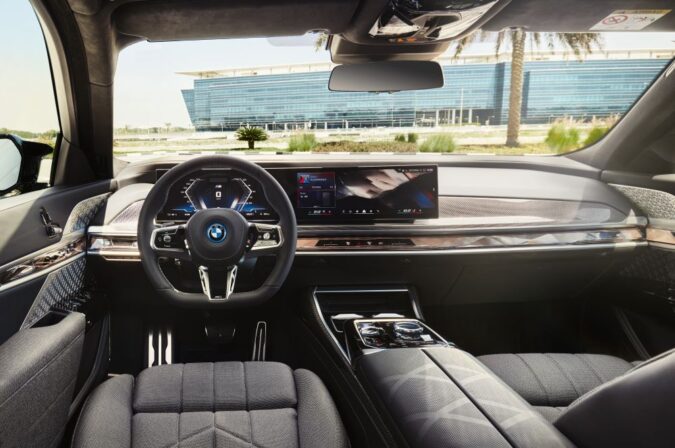 M-specific Chassis Technology
The BMW i7 M70 xDrive features M-specific adaptive two-axle air suspension, electronically controlled dampers, and automatic self-levelling, providing an exceptional blend of agility, precision, and comfort. With the My Mode Sport activated, the powertrain and chassis settings create an exhilarating driving experience that's unmatched in its class.
This remarkable all-electric performance model is set to make its global debut at the Auto Shanghai international motor show in April 2023 and will be available worldwide in the second half of 2023.