I've looked at quite a few LOKITHOR jump-starters, such as the J401, and I've always had nothing but great things to say about them. But, if you live in chilly parts of the globe, you may want to check out the J401X.
For the most part, the J401 and J401X are pretty similar. This time, however, with the LOKITHOR J401X, the key differentiator is the latter's highly unique, really handy -40°F ultra-low temperature jump-start tech.
This alone allows you to jump-start your car's battery, even when you're in the middle of a winter storm. It was made possible thanks to its automatic pre-heating that works with the battery management system.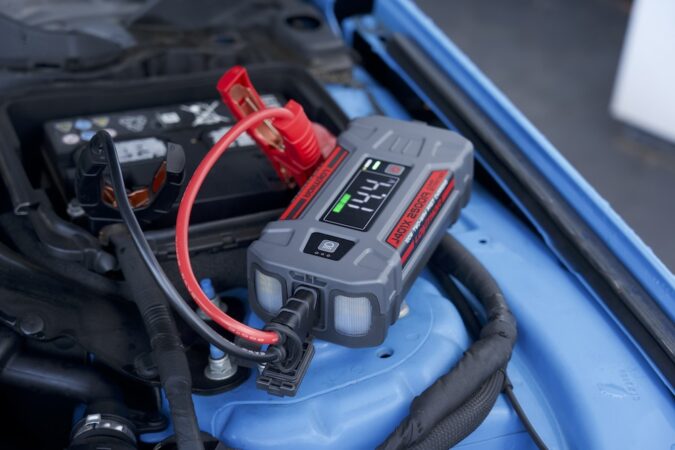 With that in mind, it ensures that you can jump-start any car easily and reliably, even in extremely rather frigid and cold environments, and this triggers automatically if ambient temperatures drop below -5°F.
Robustness is a notable highlight of the J401X, thanks to LOKITHOR's mistake-proof design, which features much-appreciated safety systems and features such as reverse polarity and spark-proof technology.
Long-Lasting Reliability And Longevity
It's then all wrapped up inside a rugged case that features IP65 water and dust resistance, and can handily protect against drops and rain. Similarly, you could more reliably rely on the J401X in any emergency.
Another testament to the LOKITHOR J401X's longevity, efficiency, and long-lasting reliability is its super-low 0.21mAh self-discharge rate when you're not using it, enabling a superbly long 24-month standby time.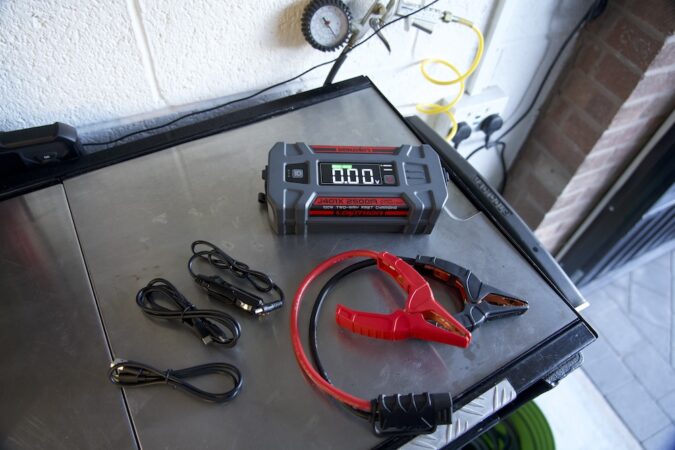 Therefore, you can more confidently whip it out after a long time in storage, and could turn it on and use it without any qualms. Elsewhere, though, the rest of the J401X is quite similar to the old J401 that I've used.
As such, the LOKITHOR J401X features an impressive 2,500A peak jump-starting current. This makes it quite suitable and compatible for a vast array of vehicles with up to 8.5L petrol engines and 6.5L diesel engines.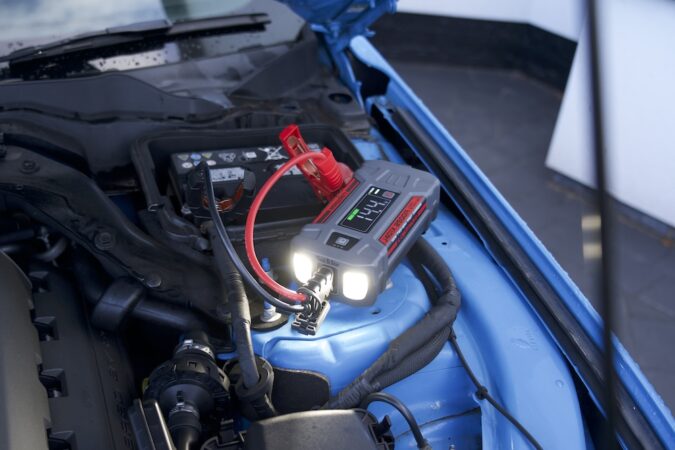 That includes cars, lorries, pickup trucks, commercial vans, motorcycles, ATVs, even forklifts, and more. And, combined with the huge 20,000mAh battery capacity, you can get 60 or more jump-starts on a full charge.
Multi-Purpose Functionality & Ease Of Use
Better yet, thanks to its 100W fast-charging feature, the LOKITHOR J401X could boost your car's dying 12V battery and get it up and running in as little as 1 to 3 minutes. This works with electronic devices, too.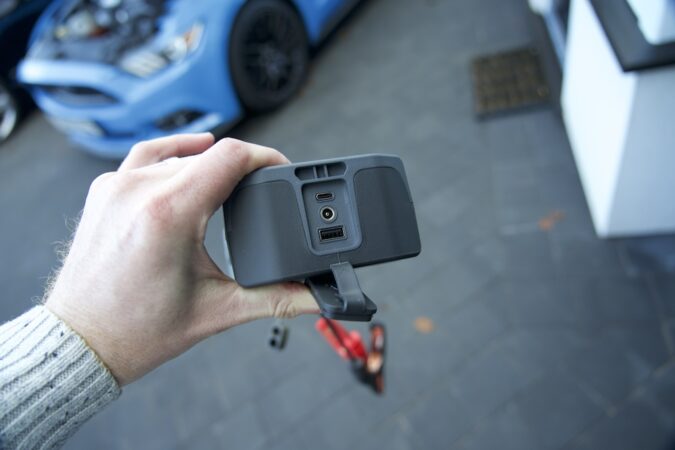 With that in mind, the J401X could equally double as a large battery bank for your laptop, phone, tablet, or portable games console, and wearables, among others, which could be charged via USB-C, as well.
Another thing I really like about the J401X is the 3.75-inch LED display at the top. It's sharp, bright, and very legible, allowing you to view the readouts easily, like the battery voltage reading or remaining charge.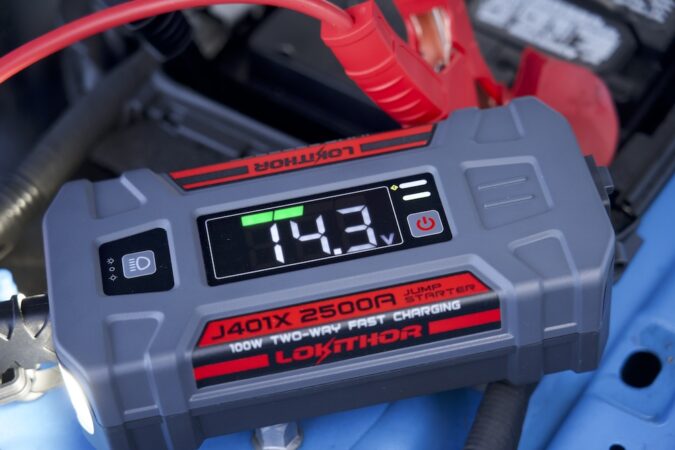 Similarly, I also quite like the big LED flashlight on the side of the J401X. For any roadside emergencies, you can utilise its SOS strobe light, as well as the white or red strobe lights for catching a passers-by's attention.
While the LOKITHOR J401 is more than suitable enough for most folks looking for a jump-starter pack, I can still heartily recommend the J401X for those of you who live in chillier and frostier parts of the world.