Revving up the Electric Scene
Lotus is no stranger to luxury cars, but their new Emeya might just be the game-changer the electric market has been awaiting. Taking its name from Lotus' rich 75-year legacy and blending it with modern technologies, the Emeya aims to set new standards in electric grand touring.
A Sprinter in Disguise
It's not just a pretty face; the Emeya boasts performance stats that could make even the most ardent petrolhead raise an eyebrow. With a whopping ability to accelerate from 0-62mph in a mere 2.8 seconds, it's undoubtedly one of the swiftest electric GTs worldwide. Furthermore, its top speed goes beyond 155mph, proving Lotus isn't holding back.
A Smooth Ride Guaranteed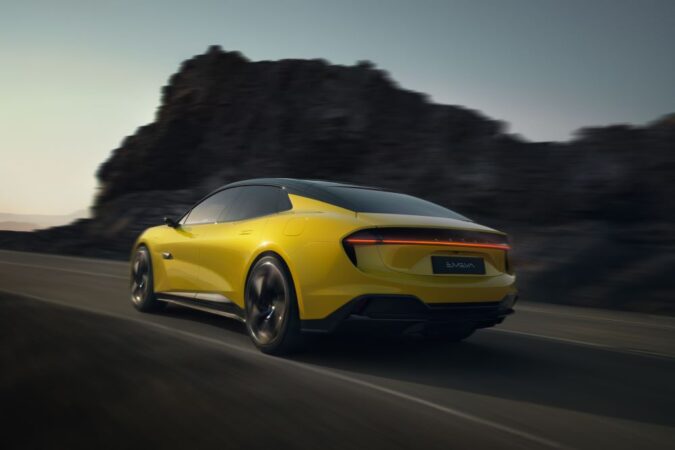 We all love a smooth ride, don't we? Emeya's got you covered with its electronically controlled air suspension system. The system's sensors work overtime, gauging the road conditions every millisecond to deliver a seamless driving experience.
Add to this its aerodynamic features like the innovative active front grille and rear diffuser, and you've got yourself unparalleled ride and handling.
Charging Up Fast
Running low on juice? Not a problem. Emeya can gain up to 93 miles of range with just five minutes of charge using its robust 350kW DC fast charger. And if you're in a hurry, you can boost the car's range up to 80% in only 18 minutes. Talk about quick pit stops!
Eco-Friendly and Luxurious
Lotus has also put in efforts to keep the Emeya's carbon footprint in check. From luxury threads spun from repurposed fashion industry fibres to sustainable materials like PVD aluminium and Nappa leather, Emeya is a blend of opulence and environmental consciousness.
Sounds of Luxury
For the audiophiles out there, the Emeya offers an unparalleled in-car audio experience. In collaboration with KEF, Lotus presents a speaker system featuring award-winning Uni-Q speaker designs, Uni-Core subwoofer enclosures, and the Dolby Atmos-enabled 3D surround sound. Music in the Emeya is not just heard; it's experienced.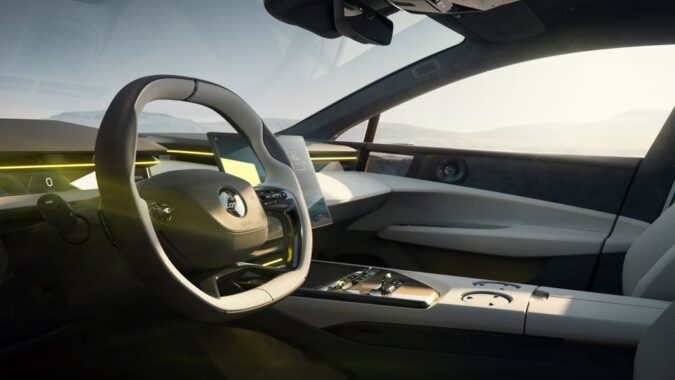 A Glimpse of the Future
Ben Payne, Lotus Group's Vice-President of Design, expressed, "This is a Lotus like you have never seen before." Emeya beautifully marries the robustness of Lotus' sports car DNA with the luxury and comfort of a four-door vehicle. The name 'Emeya' stands as a testament to Lotus' ambition and dedication to this pioneering vehicle.
Taking Manhattan by Storm
Lotus made sure the unveiling of the Emeya was an event to remember. Held at Studio Emeya in the heart of New York City, the three-day immersive experience showcased Lotus' illustrious past, present, and what's in store for the future. Guests at the event were treated to an exclusive behind-the-scenes look at the Emeya, capped off with a rooftop bash featuring the tunes of DJ Benji B.
Keen to experience the magic? Lotus is opening Studio Emeya to the public for a single day. Fans can dive into this immersive experience on Saturday, 9 September, by registering online. Further details on the Emeya, including its availability and pricing, will be revealed later this year. Until then, gear up, because Lotus is bringing a storm in the form of Emeya.