Revolutionary Family SUV
Lotus has propelled the electric hyper-SUV category into new dimensions with the unveiling of the Eletre. A breathtaking fusion of advanced technology, power, and luxury, the Eletre is a vehicle designed for the modern family that demands comfort, space, and a commitment to sustainable practices.
Built from the DNA of Emira and Evija, the Eletre is every bit a true Lotus, with a price tag starting from £89,500.
Unparalleled Performance & Efficiency
A state-of-the-art electric powertrain lies at the heart of the Eletre. Boasting a combined range of up to 373 miles, this hyper-SUV can go from 0-62mph in under three seconds, making the Eletre R the world's fastest dual-motor pure electric SUV.
Moreover, the efficient battery system facilitates rapid charging from 10-80 per cent in just 20 minutes, providing up to 74 miles of range in a mere five minutes.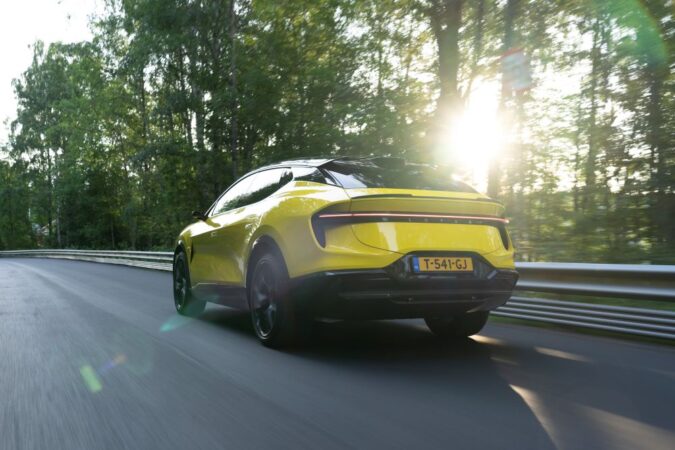 The Lotus Experience
The Eletre encompasses the core DNA of Lotus by delivering world-class ride and handling. A combination of lightweight, stiff platform, sophisticated suspension systems, and intelligent all-wheel drive guarantees an unparalleled driving experience. Active aerodynamics optimise range and efficiency, ensuring a superior driving experience and high-speed stability.
Next-Gen Infotainment & Autonomous Driving
The Lotus Eletre doesn't compromise on technology either. The state-of-the-art infotainment system, powered by Lotus Hyper OS, offers an intuitive and immersive experience for all passengers.
With over-the-air updates, the Eletre is always up-to-date with the latest software and features. Not to mention, it is future-proofed for Level 4 autonomous driving capability, ready to take on the evolving landscape of motoring.
Chassis Technology and Vehicle Dynamics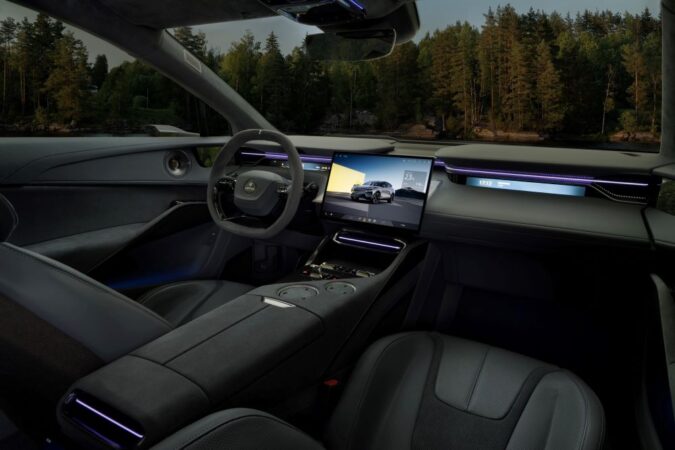 The Eletre sets a new standard in the SUV segment with its innovative chassis technology and vehicle dynamics. The model employs active anti-roll control, torque vectoring by braking, and active rear-wheel steering to deliver the ideal balance of agility, handling, and comfort that is fundamental to Lotus's DNA.
Moreover, the Lotus Dynamic Handling Pack enhances manoeuvrability and stability, elevating the driving experience to new heights.
Exceptional Braking and Tyre Performance
Lotus has partnered with Pirelli to develop a range of high-performance tyres specifically designed for the Eletre. The vehicle's braking system is just as impressive, featuring six-piston front callipers and two-piece Brembo discs, which have been tested rigorously at the legendary Nürburgring Nordschleife.
With its breathtaking design, unmatched performance, advanced technology, and sustainable materials, the Lotus Eletre ushers in a new era of family-focused electric hyper-SUVs. Lotus is redefining the boundaries of electric vehicles with the Eletre, setting new standards in comfort, performance, and luxury design.