Get ready to experience the thrill of speed and elegance as Maserati makes its return to racing with the launch of its high-performance GT2. The Autodromo Varano de' Melegari was the chosen setting for the track debut, where the new car was put through its paces ahead of the official unveiling at the 24 Hours of Spa in June.
A Legacy of Motorsport Success
Maserati has a long and illustrious history in motorsport, spanning almost a century. The brand's DNA is unique and distinctive, and the passion for racing has been rekindled with the introduction of the GT2. This car has been designed to evoke the exploits of its forerunner, the MC12, and bring the Trident back on track.
A Masterpiece of Performance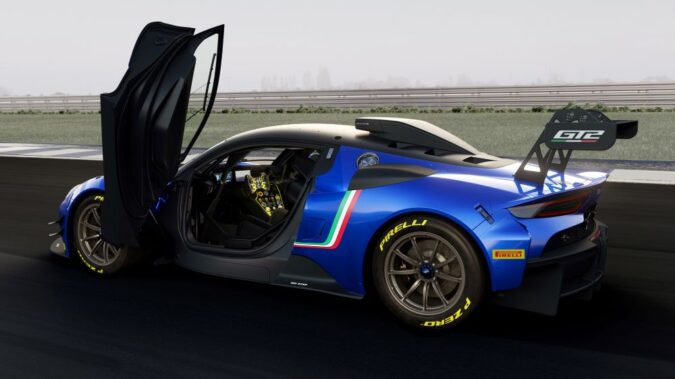 The Maserati GT2 is a masterpiece of performance, with an extraordinary 463kW/630CV Nettuno V6 engine inherited from the MC20. The car is designed for speed, style, and innovation, with all-new patented MTC technology based on F1 engines, a lightweight full composite bodywork, and a carbon fibre dashboard.
The chassis features high torsional and bending stiffness, and much attention has been given to the development of the correct balance of the aerodynamic load.
A Winning Synergy of Design and Style
The Maserati GT2 is the result of a winning synergy between Maserati's men and women and the avant-garde design and style that has always distinguished the creations of the Italian brand. The car's futuristic, minimalist and sculptural interiors refer to the extreme lines of the body, and the Maserati Corse-specific painting and livery option (Blu Infinito) complements the luxury and flair of the brand.
Experience a Unique Feeling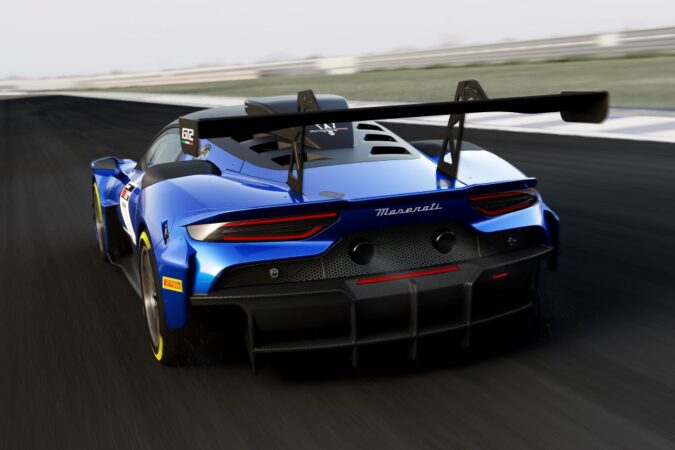 The GT2 has been designed not only to stand up to its competitors but also to be an ideal car for gentleman drivers in terms of handling, comfort, and performance. Maserati wants drivers to experience a unique feeling in this car, and the development process has focused on achieving that goal.
Exciting Times Ahead
Maserati's return to racing is an exciting time for the brand and its fans. The GT2 is the spearhead of innovative technical solutions, and it is dedicated to the racing teams and gentleman drivers who will take part in the GT2 Championships. The intense series of test days ahead will get Maserati ready to explore new horizons, and consolidate and define its racing future in the world of motorsport.
So get ready for an adrenaline-fueled ride as Maserati takes on the competition with its high-performance GT2.