Subarus are always interesting to study up close, as there aren't a lot of cars like them on the road today. They're a left-field choice for most, especially in the UK. What you commonly get with many Subarus are cars that might not appear, at first, to be anything exceptional. But, once you get to live with one and spend more time with them, like their new Subaru Forester here, you'll likely never regret owning one.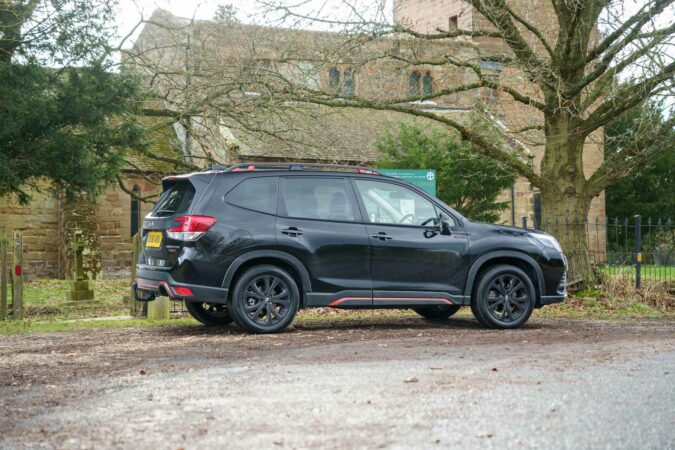 They're practical, easy-going, intuitive, comfy, very safety-focused, and quite a bit more capable when it's off-roading compared to many other similarly-priced SUVs or crossovers. So, what's changed between the Forester you see here and the older Forester that we looked at back in 2019? Besides its design and many other smaller updates here and there… You'll find that it comes with Subaru's e-Boxer self-charging hybrid system.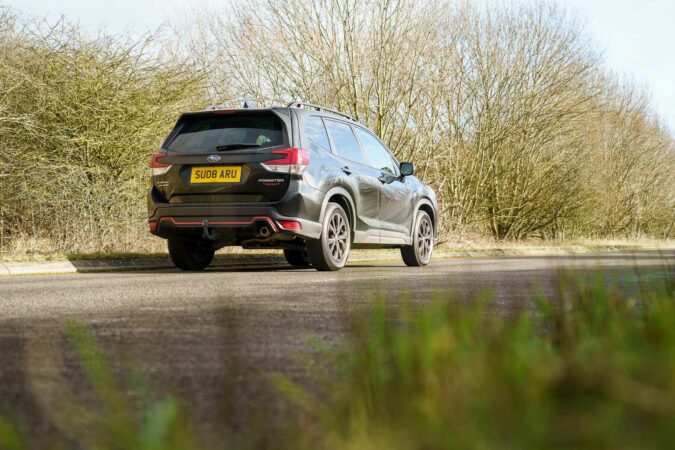 What Is The Subaru Forester XE e-Boxer Sport About?
Now, before we discuss the powertrain, let's take a closer look at the surface to dissect what really makes this any different from the outgoing model. It certainly looks edgier than its predecessor. Their new model is bolder and more aggressive than the Forester that came before. Particularly, in this Sport trim. It comes with blacked-out exterior trim pieces, which are then contrasted against bright red-orange highlights.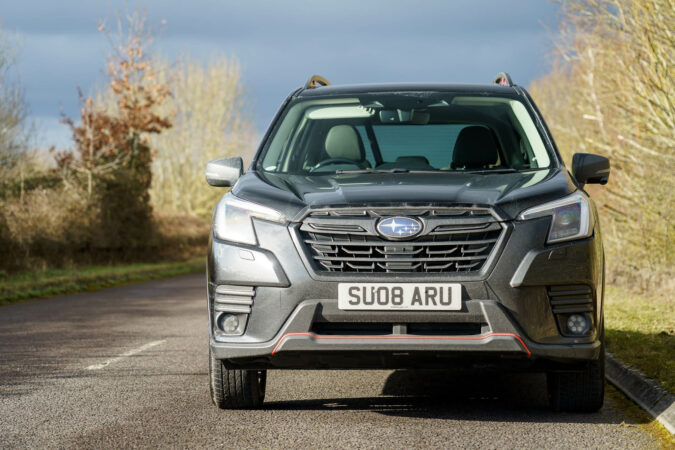 Looking around, the refreshed Forester has that same boxy silhouette of the older Forester. If you're not familiar with the shape, it still retains that trademarked station-wagon-on-stilts appearance that prior Foresters are known for. So, it almost looks as if it's neither an estate car nor an SUV. Additionally, a big change this time around is the inclusion of a new, sharper lighting signature, front and rear.
How Does It Drive?
Despite a sporting appearance, the Forester was never meant to be a sporty or athletic vehicle, of course. The variant that we have here only makes around 150PS, with 196Nm of torque. All from the iconic Boxer 4-cylinder petrol engine. This ought to yield you a relaxed 0-62mph in just about 11.8 seconds. Yet, where the Forester truly shines is when you take it off-road, and only then can you experience its merits.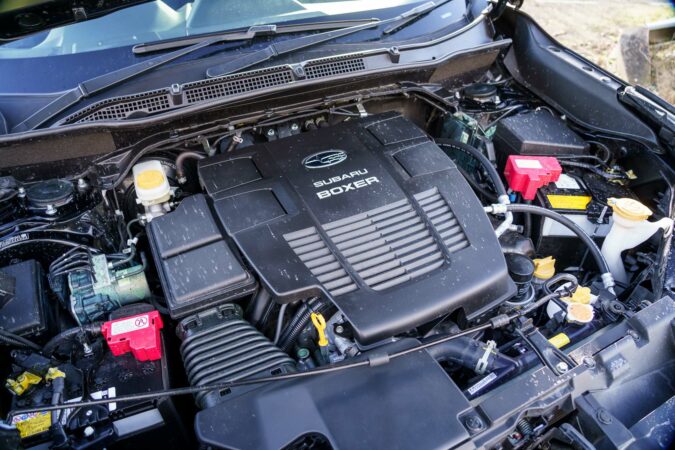 The Forester comes with Subaru's X-Mode terrain management system. This essentially plays around with the throttle, transmission, all-wheel drive torque split, and braking… To make navigating through harsher terrain a bit easier on you. You then get two drive modes geared specifically for off-roading. It'll include Snow & Dirt mode, as well as another one for Deep Snow & Mud, for those trickier treks.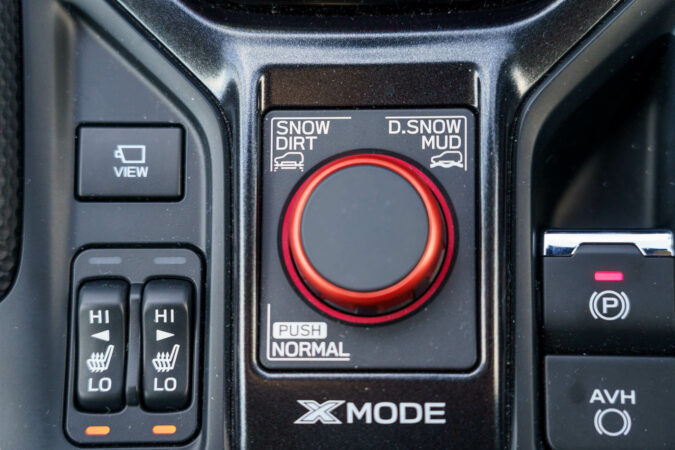 Meanwhile, on the open road and when you're relying on it for regular commuting, the Subaru Forester is the sort of car that you could get in and drive without thinking too much about what's going on… It's very easy-going and effortless. Despite how imposing it may look on the outside, it's an easy car to live with. A noteworthy mention is the Lineartronic CVT gearbox. You'll know it from a plethora of other Subarus.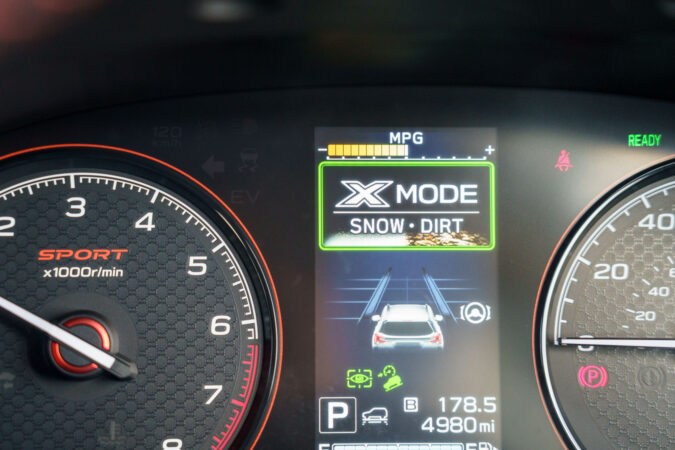 It changes gears pretty smoothly, though some of you might find it a bit too boring or numb. If so, you can always change gears manually using the steering wheel-mounted paddle shifters. In this case, the CVT will try to simulate traditional gear changes. So, it's a decent compromise to at least make the drive a bit more engaging, if that's what you're looking for. When you do get going, the Forester's comfortable, too.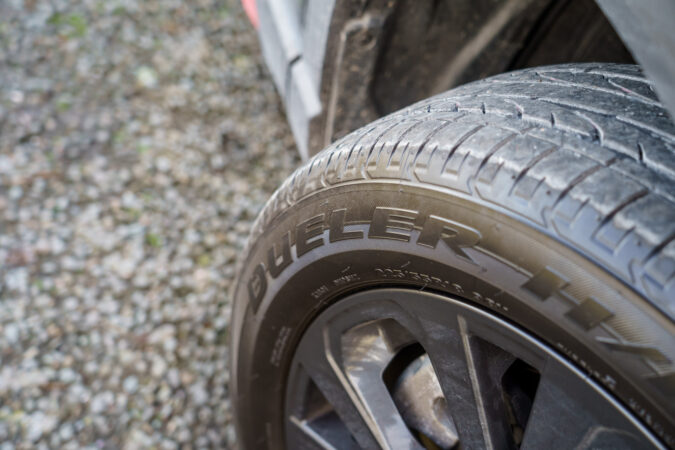 That's partly aided by these Bridgestone Dueler tyres, with their chunky and high-profile rubber, to soak up even those harder bumps and undulations on a common British B-road. Another highlight is the e-Boxer self-charging hybrid, which we mentioned earlier. Admittedly, we can't really feel that this adds any complication to the driving experience. Nonetheless, it does work quietly in the background to yield noticeable benefits, even if just a little bit.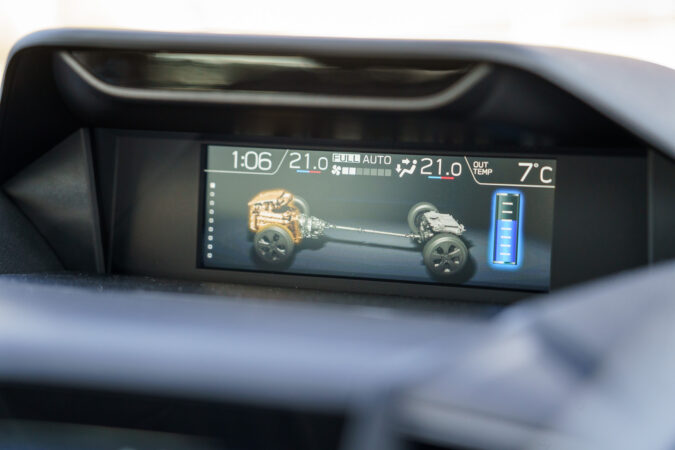 To be clear, the e-Boxer is mainly here to supplement the internal combustion Boxer motor every now and then. It's either filling in for power, if you need extra torque. Or, it would contribute a bit to the propulsion when the engine isn't needed, thus helping to improve your MPGs, too. With near 40 MPG on most normal commutes, it's quite decent… Thanks to an electric motor and a small lithium-ion battery pack.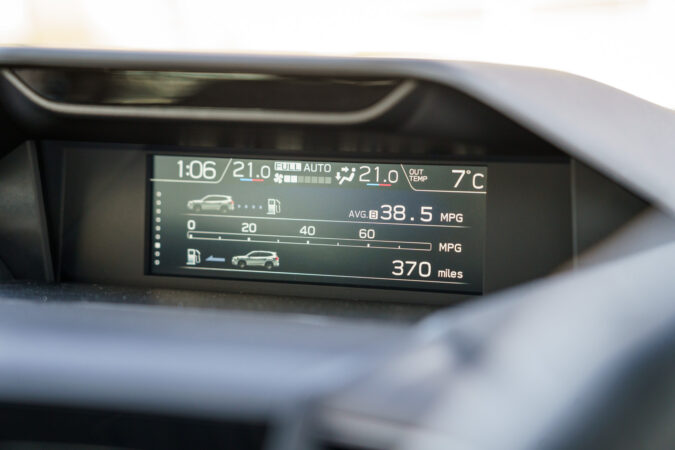 What Is It Like Inside?
As with any Subaru, the Forester excels in day-to-day practicality. This is arguably its biggest draw, which is an especially attractive proposition if you're looking for a family runabout. It comes with a vast boot. It's also neat for its lack of a protruding lip, and flat loading floor, not to mention an electric tailgate.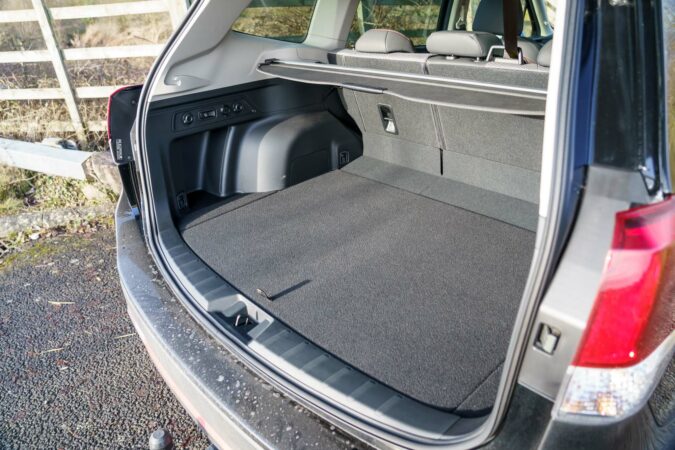 Altogether, you can stow away larger and heavier items in the rear a lot more easily. Further in the front, legroom and headroom in the rear and front passenger compartments are equally as spacious. That boxy shape lends well to ensure that your scalp isn't being caved in by a sloping roofline. Plus, when you pair that with heated seats and a heated steering wheel, it's a pleasingly comfy space to spend time in.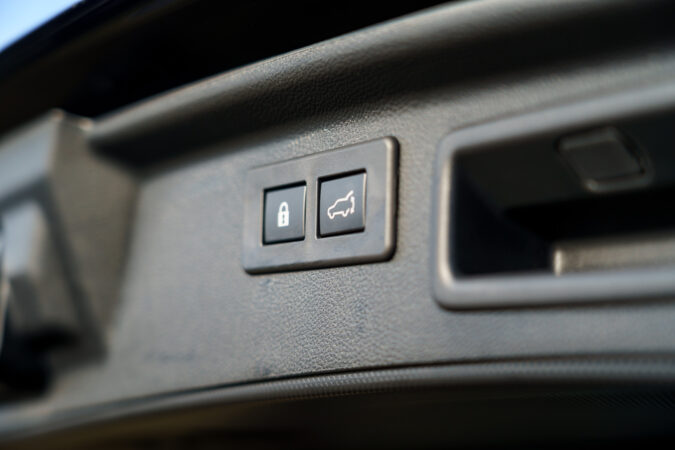 As is the case with most Subarus, the interior layout is incredibly utilitarian. It might get an F, if you're scoring it based on luxury alone. But, if you're more concerned about longevity and ruggedness, and the ease of you maintaining it… The Forester is brilliant. That interior trim is very hard-wearing, which in my experience, is able to age well for many years of heavy use, and isn't susceptible to a bit of mud, abuse, and carelessness.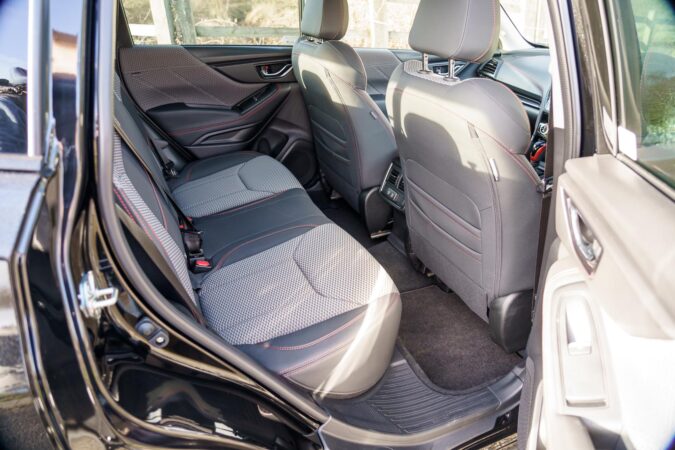 Or, should you make a mess, it's also easy to clean up. So, there's never any worry in my mind about sticking kids, dogs, groceries, camping gear, furniture, and practically anything else inside a Forester. The other benefit of owning and living with a Subaru Forester is the intuitiveness of interacting with it. You'll note how the A/C controls, radio switches, drive mode knobs, and so on are all logically placed.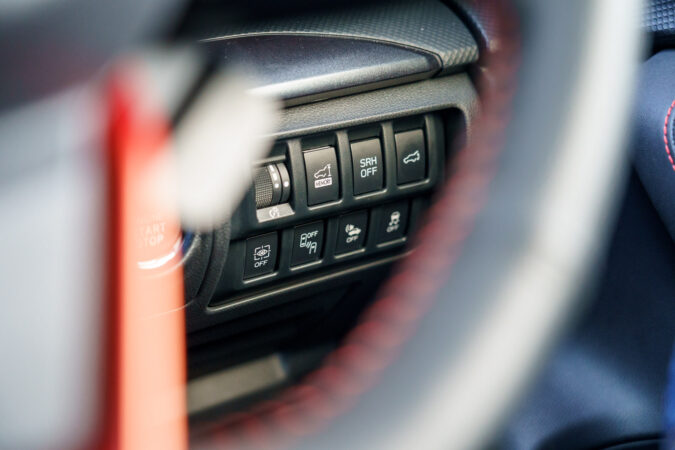 When getting into a Forester initially… Even with good accessibility in mind… You may be overwhelmed with just how many buttons there are. There's an abundance of buttons on its door panels, steering wheel, as well as the centre console and dash. Nonetheless, I'd argue that individual buttons to activate any specific function are more instinctual, especially on the move, than navigating through a bunch of menus.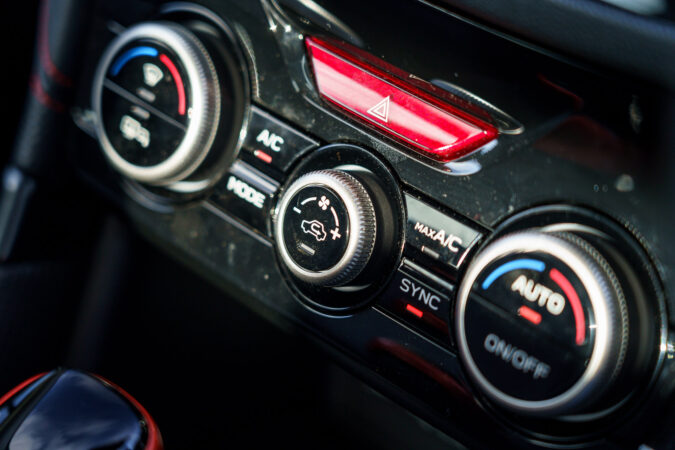 Speaking of, the infotainment system is fairly straightforward and simple to use. Though, there's nothing here that's outwardly spectacular, barring its UI which looks somewhat dated. And just like a lot of Subaru models elsewhere, the Forester has a smaller, auxiliary secondary display on the top of the dash. Both of which unravel one of the best perks of owning any Subaru, period… The EyeSight ADAS suite.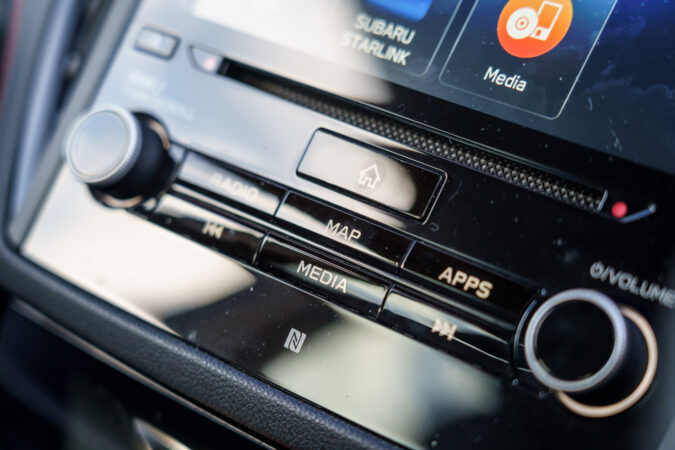 The Experience
If you're not familiar with Subarus, EyeSight is a proprietary suite of driver aids and active safety systems that spots and analyse what's around your car in real time. Nowadays, it's no longer as revolutionary of an ADAS system, given how many of Subaru's rivals have caught up over the years. Still, Eyesight is quite impressive, regardless. A lot of the more useful ones for day-to-day commuting are really nice to have.
That includes features such as adaptive cruise control, lane-keep assist, rear-cross traffic alert, and blind-spot monitoring. They all work rather well, in our testing. What's also cool to note is Subaru's inclusion of EyeSight as a standard fitment, in contrast to making it an optional extra. What we've gone through with this Forester here is their latest v4.0 iteration of EyeSight… More reliable, accurate, and speedy.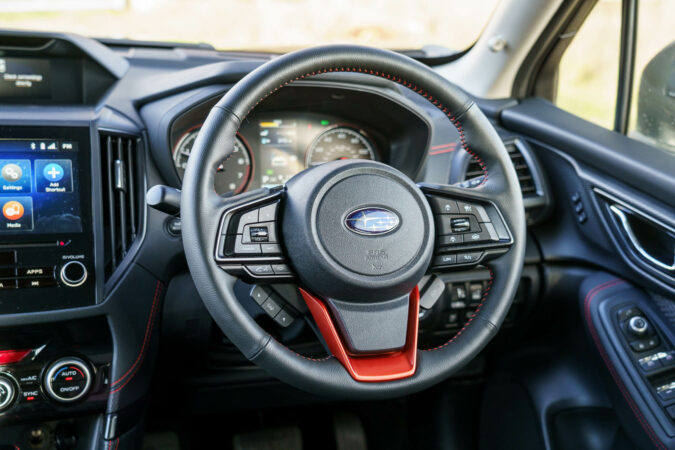 Besides the functions that we mentioned earlier, EyeSight also includes other systems as part of the entire package. So, you get… Pre-collision braking, pre-collision throttle management, lane-departure warning (and prevention), lane centring, and automated emergency steering assist system, among much more. It even has some nice-to-haves, such as a curb-facing camera, making use of that secondary screen.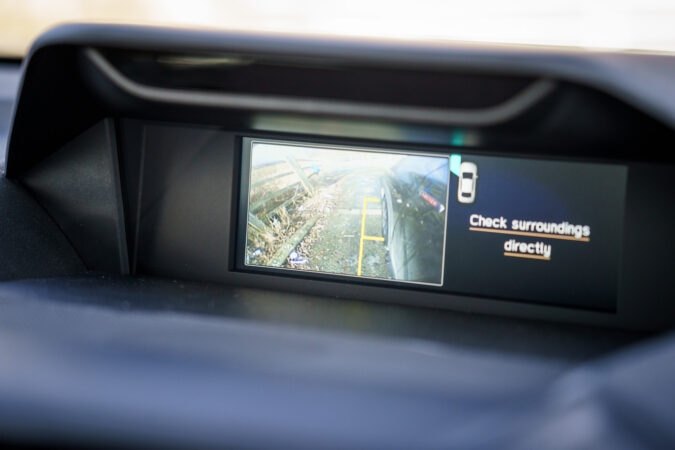 That camera does aid you handily when you're trying to parallel park. Or, need to view the surface of the road ahead when you're doing a bit of off-roading. While it's not as all-encompassing as a 360-degree or bird's eye view-type of camera system that we may see in higher-end cars, it's still a great alternative for such a cost-effective implementation. With that in mind, how much will a Subaru Forester cost you?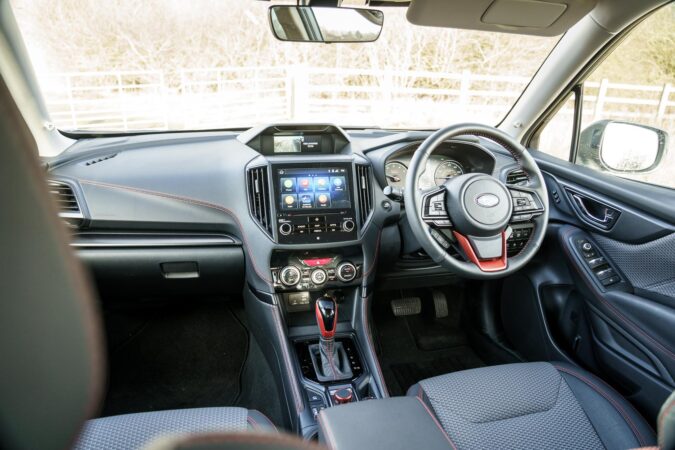 Subaru Forester XE e-Boxer Sport Cost
The Sport trim you see here is the middle ground option between the base XE and the upper XE Premium. As such, you can get into the Sport trim for just under £40,000. Specifically, £39,995. That's about £2,000 more than the base XE trim, and around £1,000 less than the top-end XE Premium. With any special paint finishes, not to mention optional extras, you're looking at somewhere over £40k for a Forester Sport.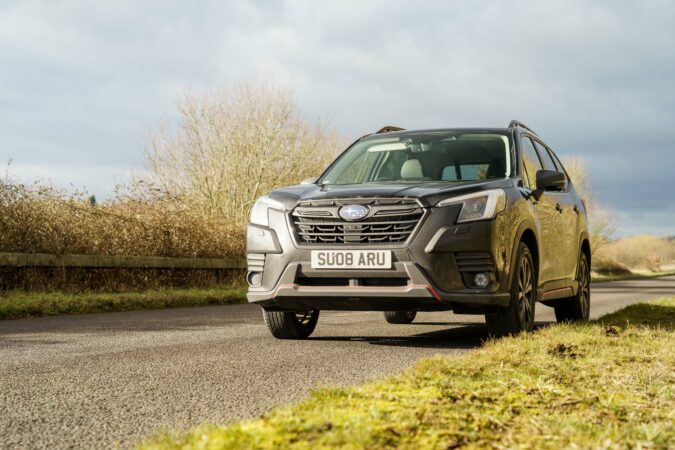 That's a very attractive price point compared to other SUVs or crossovers in this price bracket and size. It's rivalling something along the lines of a Kia Sportage, Honda CR-V, or a Toyota RAV4 (among others), as an example. Yet, Subaru's Forester is more off-road-focused and capable off the beaten path than the others. Furthermore, it puts utilitarian use cases first and foremost, instead of any luxurious or posh pretences.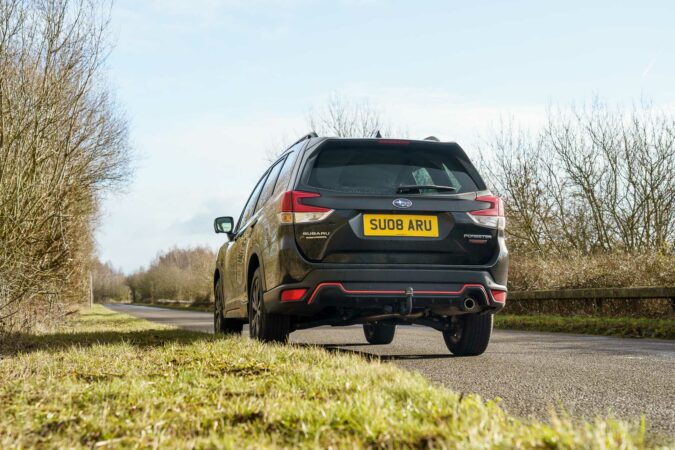 Verdict
There's a lot to like about the updated Subaru Forester. You'll find it an easy-going and practical commuter car, family runabout, and weekend grocery-getter. And hey, if you're planning a camping excursion, it will handle the muddy grasslands and dirt paths better than a lot of other SUVs. Comfort and practicality go side-by-side in the Forester, alongside the peace of mind afforded to you thanks to Subaru's EyeSight.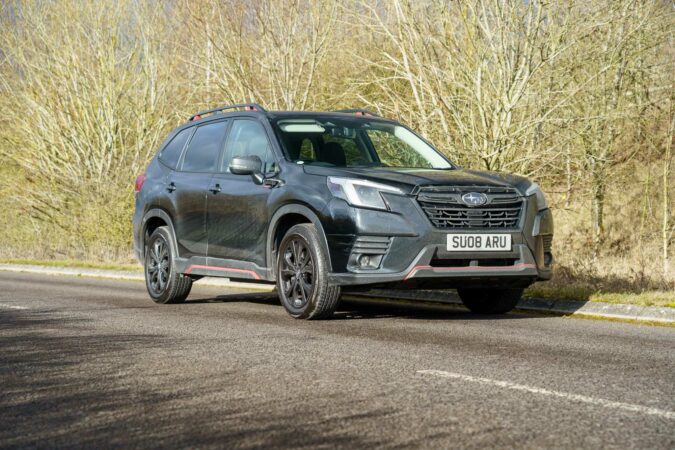 In general, few vehicles out there are as uncomplicated or undemanding to live with and own for years to come than the Subaru Forester. Sure, it might not be as luxurious, nor as lively, nor as attractive as others. And, the hybrid system is hardly anything worth shouting about. Be that as it may, as a complete package, you'll find very little to fault it with, but there are a lot of upsides that make it an ideal companion.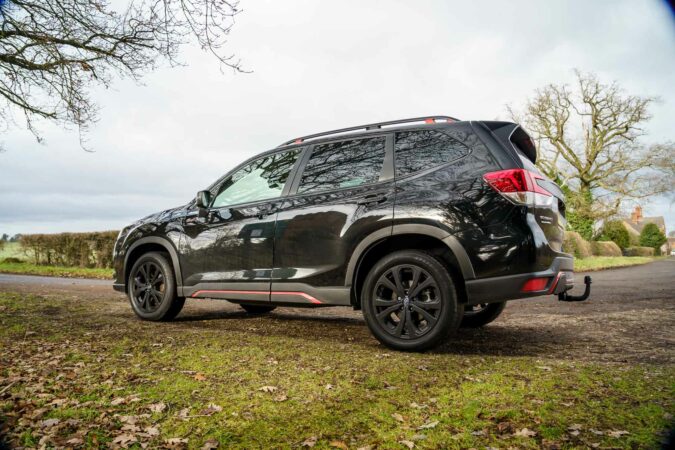 Specification
Subaru Forester XE e-Boxer Sport Specs

Price: £39,995
Engine: 2.0-litre, 4-cylinder e-Boxer, with self-charging hybrid
Power: 150PS (~148bhp)
Torque: 196Nm
Transmission: Lineartronic CVT
0-62mph: 11.8 seconds
Top speed: 117 mph
Weight: 1,677-1,685kg
Economy combined: 34.72 mpg
CO2: 185g/km