A Glimpse of Lotus' Past
In a thrilling nod to its history, Lotus has just pulled the covers off the Type 66 during its world debut. This isn't just any other car; it's a 'lost Lotus', a masterpiece that never made it off the drawing board until now. Delving deep into the archives, the brand resurrected an iconic design from over half a century ago and gave it a 21st-century twist.
The Backstory
Lotus founder, Colin Chapman, had once envisioned a car that could have taken the Can-Am Series by storm. Geoff Ferris was given the task of turning this dream into reality with the Type 66 project. However, the project remained confined to sketches and models due to Chapman's focus on Formula 1.
But now, 53 years later, Lotus has made this vision a reality, with the help of original documents held by Clive Chapman, son of Colin and Managing Director of Classic Team Lotus.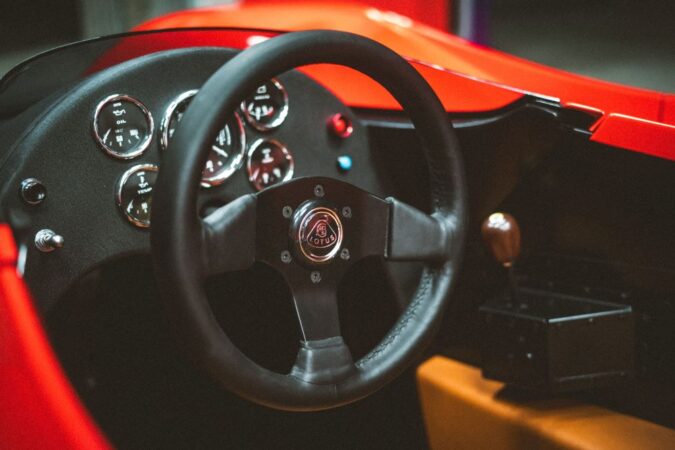 Limited Edition and Hefty Price Tag
If you're thinking of getting your hands on one of these beauties, be quick. Only 10 will be made, with each carrying a price tag upwards of £1 million. The limited number isn't random; it represents the 10 races the Type 66 would have graced back in 1970.
Blending Old with New
Simon Lane of Lotus said it best: the Type 66 is where the past meets the present. While its visuals echo the car that could have been back in the day, its tech represents today's pinnacle of racing performance. Some modern enhancements include a carbon fibre bodyshell, an inboard fuel cell, sequential transmission, and an anti-stall system.
Aerodynamics and Performance
Lotus has always been at the forefront of aerodynamics, and the Type 66 showcases this. After 1,000 hours of aerodynamic analysis, the results are staggering. The downforce on this machine is more than 800kg at 150mph, something the original design could never have achieved.
The heart of the car, a V8 push-rod engine, promises to deliver an impressive 830bhp at 8,800rpm, taking inspiration from the Can-Am era. Couple that with modern components like a sequential racing gearbox and a race ABS braking system, and you have a car that not only evokes nostalgia but is also a powerhouse on the track.
A Global Track Star
Thanks to modern tech, the Type 66 has been put to the test on renowned race tracks from Silverstone to Laguna Seca. In simulations, it's performed at par with current GT3 race cars, and in some cases, even surpassed them!
Up Next for the Type 66
After wowing audiences at The Quail, this blend of history and innovation is set to grace the Concept Lawn at the Pebble Beach Concours d'Elegance. If you're around, it's a sight you won't want to miss.
In sum, the Type 66 is not just a car; it's a testament to Lotus' legacy, a symbol of its commitment to innovation, and a reminder that the past can beautifully coexist with the present.