A Glorious History Reinvented
For nearly three decades, the Renault Scenic has been a staple for families. This compact MPV first wowed us back in 1996, bringing a fresh approach to family travel. The Scenic's evolution has mirrored our changing travel habits, and now it's ready to embrace the electric revolution.
Key Features to Love
The all-new Renault Scenic E-Tech is not just a car; it's a statement. Fully electric and set to be launched at the IAA Mobility 2023 Motor Show in Munich, this vehicle promises an impressive 379-mile range, thanks to its 87kWh battery and powerful 220hp motor.
Inside, the car is a delight. With a spacious cabin, a 545-litre boot, and tech-rich features like the Solarbay opacifying glass roof and rear armrest, comfort meets innovation seamlessly. The car's multimedia system, OpenR Link, boasts over 50 apps, making every journey smooth and entertaining.
And here's a treat for the ears: the car's signature sound sequence is crafted in partnership with the famous composer, Jean-Michel Jarre.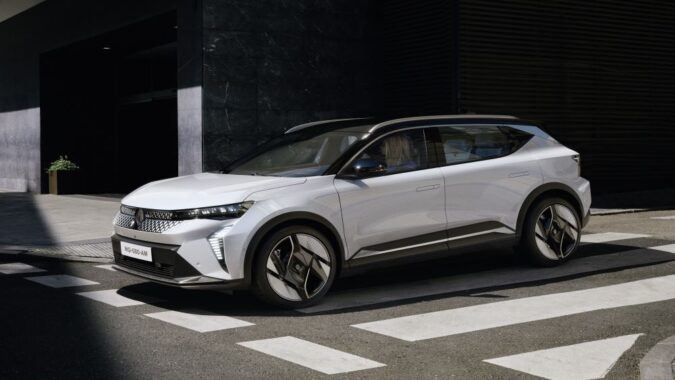 Sustainability at its Core
Renault is not just about producing vehicles; it's about setting industry standards. The new Scenic E-Tech proves this with 24% of its materials being recycled and a staggering 90% of its mass being recyclable. Talk about driving with a clear conscience!
Eye-Catching Design: Outside and In
The exterior of the Scenic E-Tech is something to behold. Unique proportions, large wheels, and the Solarbay panoramic roof make this vehicle stand out. The design also focuses on aerodynamics, with features such as air curtains, sculpted rears, and flush door handles.
On the inside, the Solarbay roof truly stands out. It uses cutting-edge technology to change opacity, offering varied lighting settings. The car also boasts ample storage, with clever compartments dotted throughout the cabin.
For those who care about aesthetics, choose from six body colours and enjoy the LED Adaptive Vision technology, which offers dynamic lighting adjustments based on driving conditions.
Tech to Rave About
The car's multimedia system, powered by Android Automotive OS 12, offers more than 50 apps. The 12.3-inch dashboard screen and 12-inch central console screen provide all the information drivers need. The journey planner, designed by Google and Renault, optimises routes for electric vehicles, factoring in charging stops and weather conditions.
Performance and Power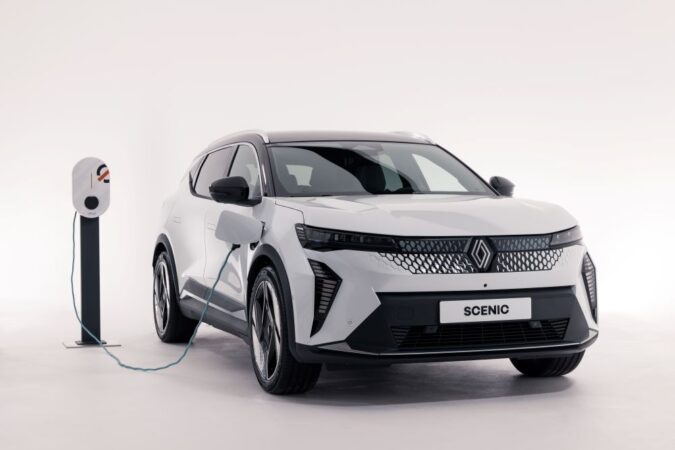 Built on the modular CMF-EV platform, the Scenic E-Tech promises stability and precision. Drivers can choose between two powertrain configurations, offering ranges of 260 miles and 279 miles respectively.
Efficiency is a key focus. The car's battery uses LG's NMC technology, making it more energy-dense. A heat pump and automatic pre-conditioning of the battery further improve efficiency. The car also features regenerative braking, harnessing kinetic energy to power the battery.
Safety First
The Scenic E-Tech is packed with over 30 advanced driver assistance and safety systems, ensuring peace of mind on every journey.
The all-new Scenic E-Tech electric is a testament to Renault's commitment to innovation, sustainability, and family comfort. With its 2024 launch on the horizon, families can look forward to journeys that are eco-friendly, comfortable, and packed with the latest tech.